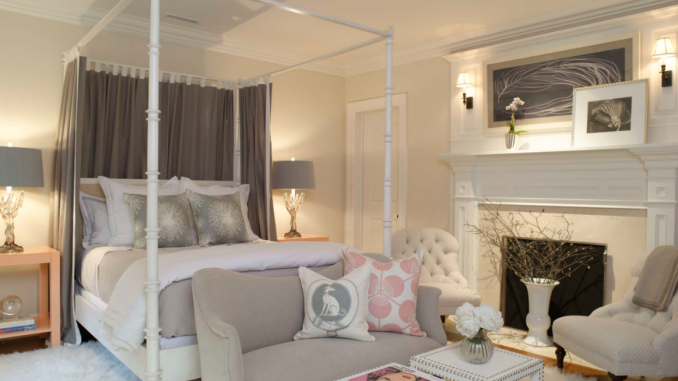 Give your bedroom a makeover with seven of these absolutely gorgeous bedroom decorating ideas!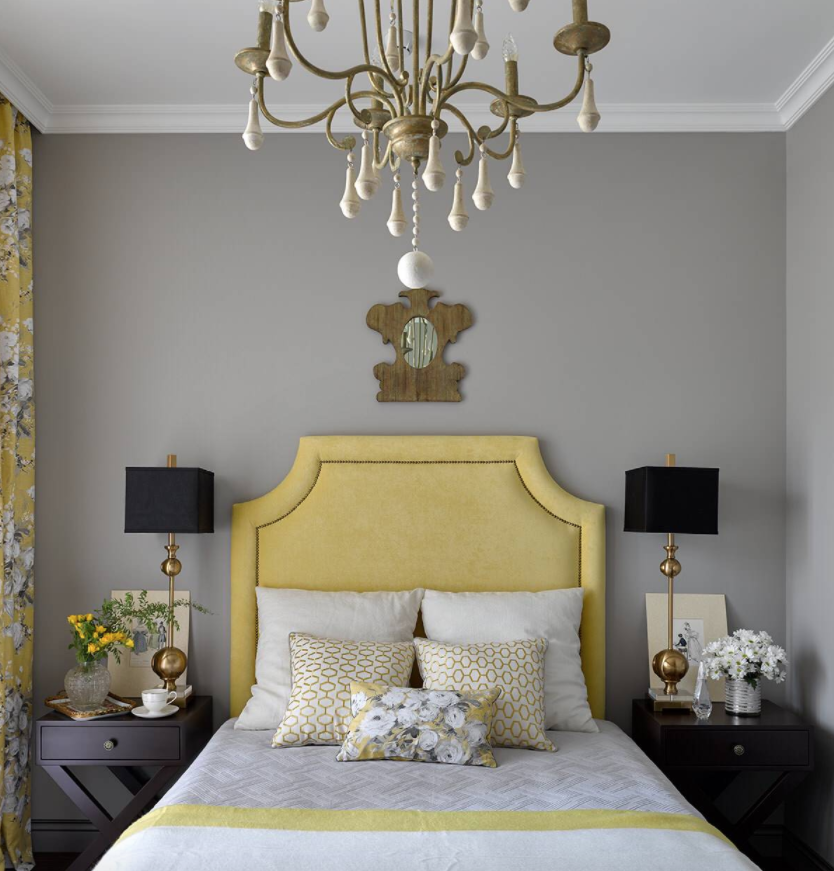 Photo: Via Houzz
This year is full of some of the most beautiful decorating trends designers have seen to date. Artfully tailored bedrooms, enchanted canopy beds, and ingenious design goes a long way with the right creativity and eye for design. We've rounded up some of our favorite trends that we honestly, can not get enough of.
Bright Colored Headboards
Looking for an easy way to add some color to your bedroom? Dressing up your bed with a colorful headboard is one of the easiest ways to bring in a splash of color to your room. It's also a safe way to experiment without having to commit to a risky wall paint color that you may regret afterwards. There are tons of bed headboard DIY projects on Pinterest which makes this design trend an budget friendly project that you can make over the weekend. Pair it with matching throw pillows and you've got a designer-decorated bedroom that plays with 2018's hottest trends and you didn't even have to break the bank!
Gold Nightstands
Everyone needs a nightstand beside their bed, but having one that serves it's purpose and adds a touch of luxe is even better. Gold nightstands are becoming a popular trend this year because of just that, and we can't seem to find a reason why not decorate with them. Adding a touch of gold to your room's decor in general is always a great idea, that's why we always say if you can't decide which color go with gold! It never lets us down.
Canopy Beds are Still Going Strong
This is one bedroom decor trend that never seems to die out. Canopy beds are going stronger than ever in 2018 and to be honest – we love them! They make your bedroom look cosy and are perfect for both the winter and summer. One of the things that makes canopy beds very versatile and a style of bed that I always recommend is because of their curtains. Curtains can always be swapped for another color, texture, or fabric and you can easily take your bedroom from bohemian to modern and even romantic. No matter your decorating style, canopy beds can easily be altered to fit in with your new look. For 2018, we are seeing muted, neutral colors that go with absolutely everything. Light grey, taupe, and off-white seem to be popular colors that don't show signs of slowing down.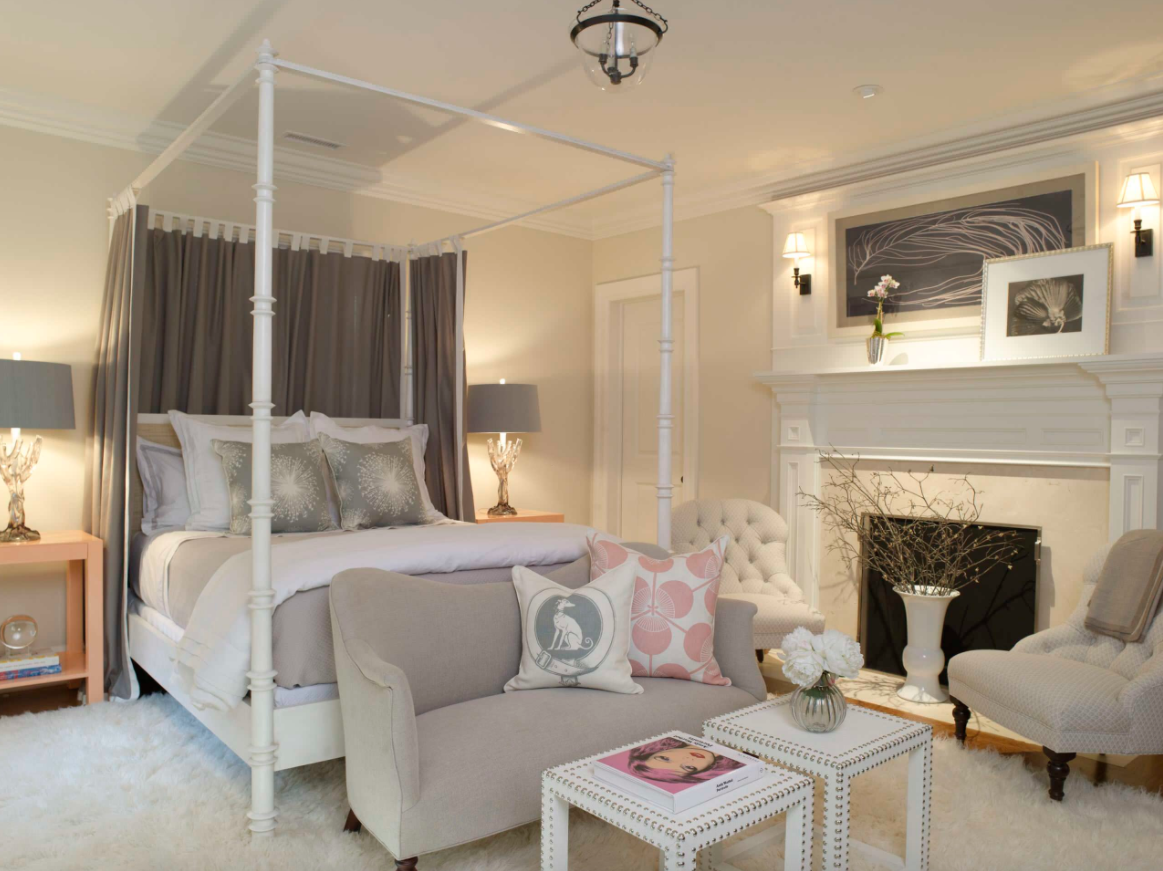 Photo: S.B Long Interiors
Industrial Decorated Bedrooms
We saw a lot of the industrial trend last year in kitchens and living rooms, and this year we are taking this heavy-duty look right to the bedroom. To update your bedroom quickly for the new year, give it an industrial style makeover. Heavy brown tones, grey tiled walls and metallic furniture is the real definition of industrial design, and we think it looks quite stunning. Exposing pipes on the ceiling, adding accents with metal chairs, and opting for concrete floors has just gotten a little more glamorous.
Metal Framed Beds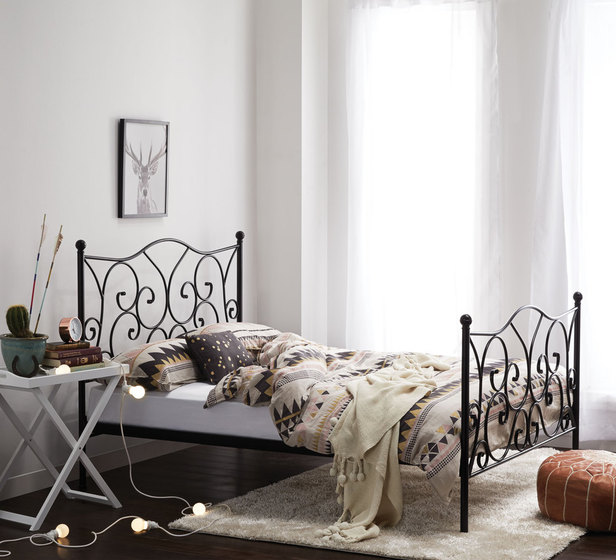 Even though wooden beds add warmth and give your home a traditional look, we've always had a soft spot for metal framed beds. They are becoming more popular for 2018, and we love the idea since they are super affordable. There are tons of beds for sale online, and a whole lot of online deals that you just can't find in brick and mortar stores.
All-White Everything with A Pop of Color!
If you like to play it safe with neutral tones or even all-white decor, bring in some color with a pop of artwork. Hanging a fabulous piece of artwork, or a vibrant LED wall sign, is one of the easiest ways to breathe in new life into your bedroom. Take a look at the muted bedroom below and what a difference a piece of art does! This trend is an affordable way to bring in some serious panache to your space, since you can easily do this yourself. A blank canvas and some oil colors will have you singing for springtime!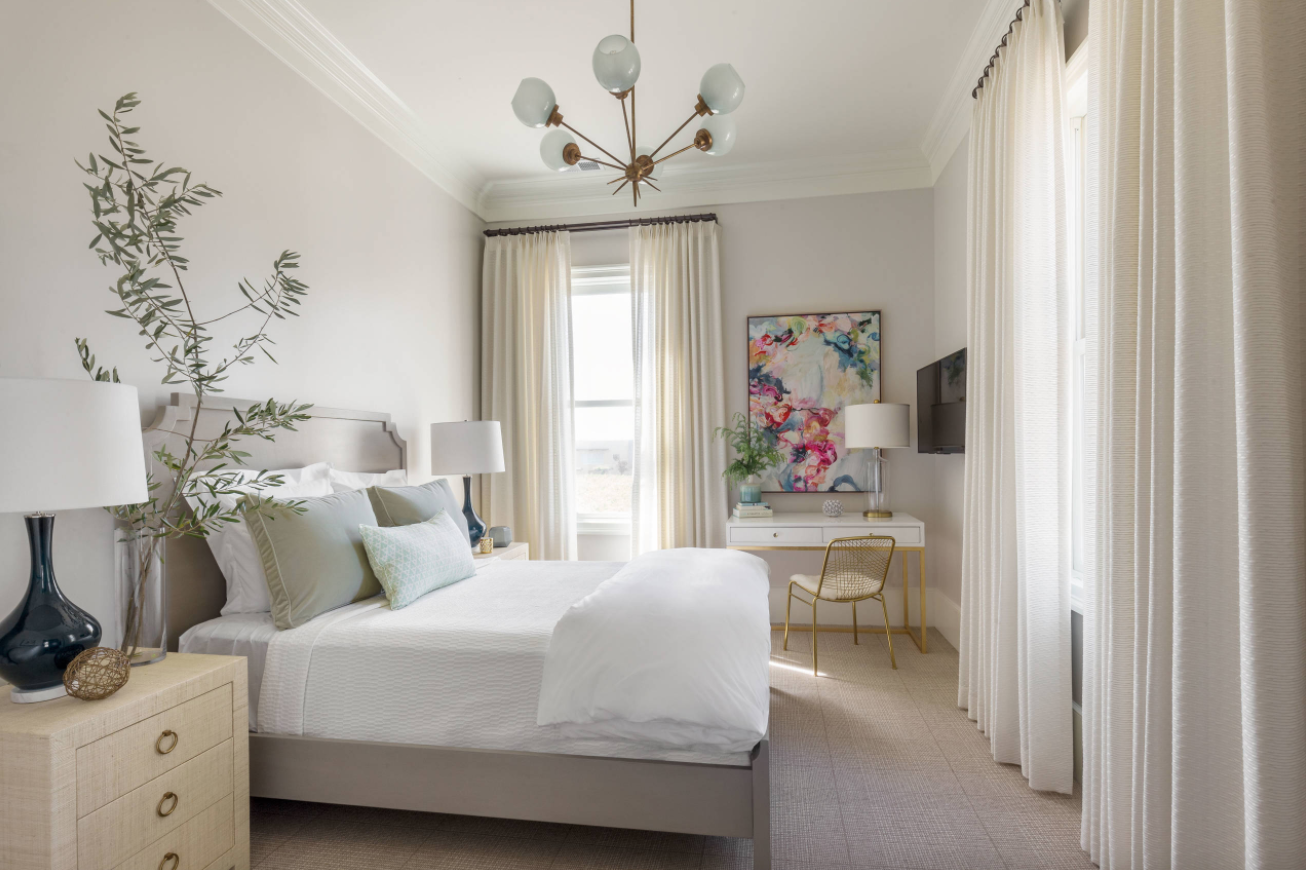 Photo: Sarahliz Lawson Design