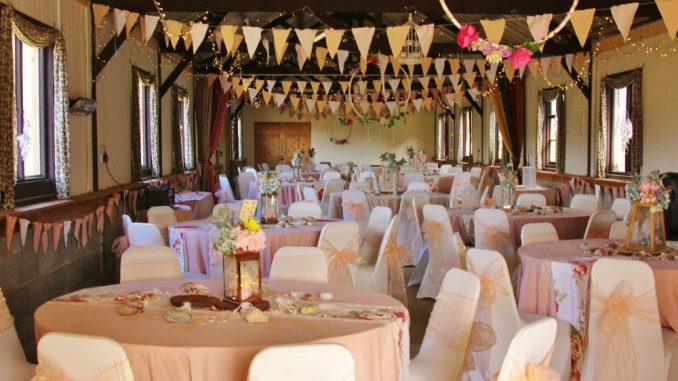 Now that the wedding plans are over, it is time for the reception plans and another critical decision!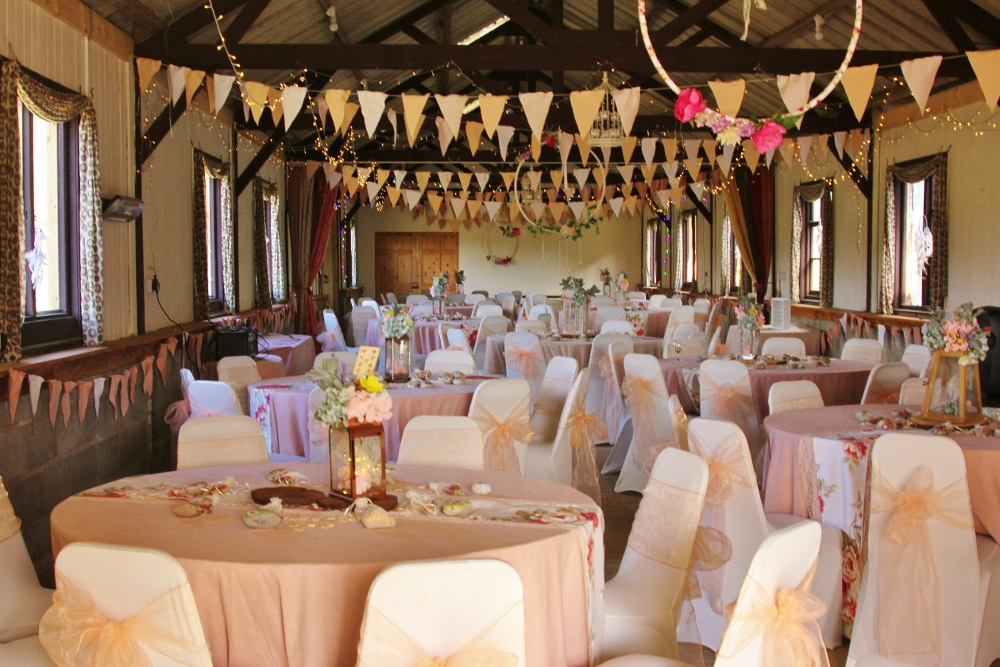 The planning bits are the most difficult ones amongst all the wedding and reception planning. The most critical question now is if you want to go for a perfect romantic wedding or you want to keep it more stylish, fresh, and more modern. Once you complete the wedding theme planning, you can now go about the preparation for your reception. Well, in most cases, the wedding and reception venue is usually the same. Again, in a lot of instances more, people like to keep the reception more informal and more refreshing than the traditional wedding ceremony. If you are still confused about the decision for your reception theme, we are here to help you at The Venue at Friendship Springs. We offer you the top-most ideas for the special day.
Best Themes for a Fantastic Wedding Reception
Let us now take a look at the most amazing ideas for a wedding reception.
1. Romance is the Key
What comes to your mind when we mention a romantic notion? Well, a romantic theme majorly means pastel shades, floral decorations, and delicate designs. The additional decorations will include pretty lightings and calligraphy. Imagine a white background with all pastel shades such as peach, pink, lavender, mauve, and more. That is what we mean by a romantic reception. It must be pretty, subtle, soft, and delicate all around. The greens from the floral decorations will cut the monotone and add some more detailing and brighter hues.
2. Offbeat Theme
If you are not one of those couples who will like things the conventional way around, a unique item is the best for you. Combine all the traditional and modern ideas and come up with your design for your wedding reception. The best part is that you do not have any restrictions when you go all offbeat. Put some pressure on your creative mind, and there you have an excellent idea that stands out amongst all other purposes. The guests will not stop gushing about the creativity, and you can have a reception just the way you had planned it. It is ultimately a win-win situation for you.
3. Old is Gold
Draw inspiration and ideas from old wedding photos and old designs so that you can come up with a sense of an excellent vintage theme reception. It will take quite some time to conclude all the small details, but it will be all worth the time and effort at the end. You must focus on the dressing idea first. Next for the wedding and reception ceremony, go for all old-style decorations such as wooden seats, worn-in ornaments, brick walls, and more. To give the whole theme an ultimate finesse, get a vintage car and drive into the venue in it, with your partner by your side. A mock typewriter on one of the tables to display the wedding card will add another new dimension.
4. Whimsical
A whimsical couple finds it difficult to stick to one tone. So, the best idea is to go for a colorful, Bohemian wedding. Punch in several elements such as floral designs, colorful balloons, garden decorations, streamers, wacky patterns, mismatched furniture, and so on. Go for a hall full of abstract designs that look cool and yet not dull. Go for hand-written menu and invitation cards for a better overall look at everything. Different is never dull, and a Bohemian theme is one of the best examples of thinking differently.
5. Cool and Modern
Modern reception themes include simplicity, minimalism, clean designs, a right understanding of colors, and shapes. For a modern reception theme, you get no rigidity and so everything is possible according to your wish. You can plan the décor and finally decide your wedding dress to match the theme and color of the décor or vice versa. You may add some sleek patterns, a chic, and a structural backdrop, a beautiful color scheme that is bold. Moreover, going with the latest trends is an essential part of a modern theme. For example, trends of 5 years back are no more advanced now.
6. Casual Garden Party
If you want a cozy and informal wedding reception, a garden party is what you will love. Moreover, if the reception date in the summers or springs, it will be better. It is going to be a straightforward arrangement and a close-knit affair. You are inviting just a few close friends and family. Small round tables will combine with some matching chairs. All of the furniture and walls will be decorated with the real flowers hanging from the trees in your backyard. As it is, a garden party means a humble affair, to make it sweeter, you can arrange a home-baked cake.
7. Inspired from the South
The South is always more charming. No matter if you were born there or it is your dream to marry under the Mason-Dixon Line, you can still at least add some bits and parts of the charm to your wedding. Hospitality must be the main focus when you want a Southern-style wedding. Don't forget about some bourbon-added cocktails and pastel hues. Team up with some popping shades that must include a few shades of blue. If you want to take the whole event to another level, grace the occasion with a pair of cowboy boots.
8. Traditional
The most common out of all the trends, the common theme, makes the most practical idea out of all others. It will be a posh affair, with a white wedding dress, men in black ties and bows, properly arranged tables and chairs to match the décor and colors. Everything will be spick and span and extremely conventional. Traditional weddings are indeed not so dull if you know how to add some fun into it with decoration ideas and a beautiful wedding dress.
Final thoughts
So now that your wedding is almost nearing, there is also a gorgeous reception to follow. These ideas can be of great help at this time. You cannot go wrong with any of these, and guests are surely going to be in awe of the glamorous reception.