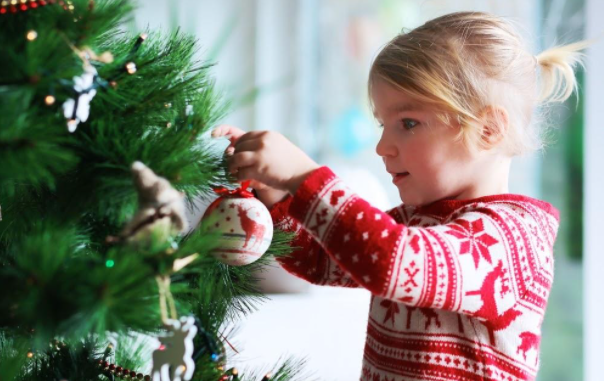 Preparing for Christmas already? Here are some creative ways to get your kids involved!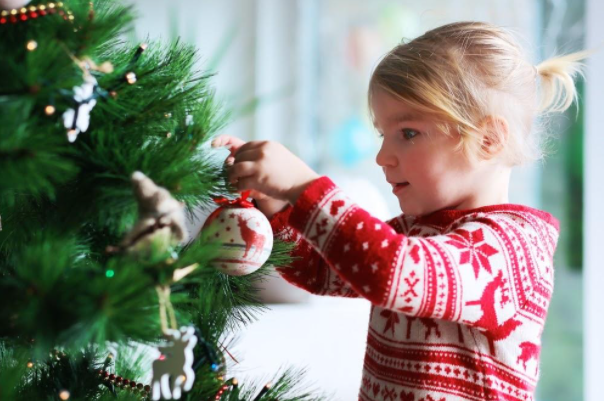 It is a bit of an understatement to say that kids love Christmas. Not only are kids thrilled about the prospect of Santa's visit and ecstatic about the opportunity to open presents come Christmas morning, but most little ones are enchanted by the twinkling lights, captivated by garlands and wreaths and delighted by the baubles on Christmas trees.
Yet, Christmas doesn't happen on its own. For every Christmas inflatable bouncing merrily in the front yard, there is an adult exhausted from dragging it out of the attic and blowing it up. If parents could get their kids involved in the Christmas setup, everyone in the family could enjoy the holiday a bit more. Here are some tips for getting kids involved in decorating, so it is faster and more fun for the whole family.
Let Them Choose Decorations
The best way to get kids involved in anything is to give them some authority, and the same is true for Christmas decorating. To start, you can take your little ones to a store with a wide variety of inexpensive Christmas décor and have them choose a couple pieces to add to your family's Christmas collection. Then, they will be excited to see the decorations they chose amidst other Christmas décor in your home.
Another way to give your children some autonomy in where certain decorations go. If your kids are young — in the 2-to-5-year age range — you can give them two or three options to choose from to ensure that decorations don't end up all over their bedroom floor. However, if you have older kids, you can trust them to put décor in reasonable locations, so you should give them the space to make those choices.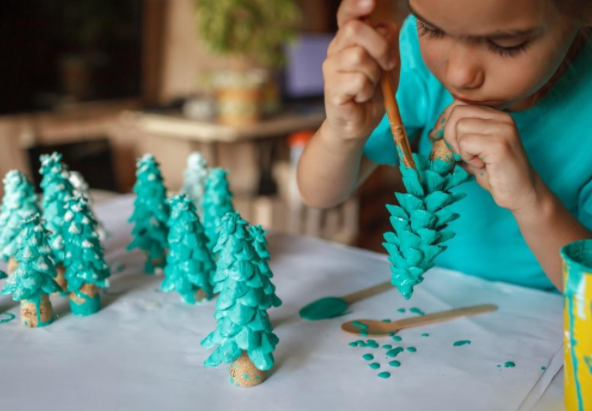 Choose Décor That Won't Break
Even the most careful kid has accidents sometimes. If you set out your great-grandmother's porcelain nativity scene and your child breaks one of the camels, you are to blame for allowing breakable and valuable items to be within reach. Until your kids are old enough to control their behavior around fragile items without your supervision — i.e. until your kids are in their tweens or teens — you should keep your delicate Christmas décor packed away.
Fortunately, there are plenty of Christmas decorations that won't break, which your kids can absolutely handle without your careful watch. You might start with outdoor Christmas décor, which tend to be large and hardy to withstand the winter elements. You might also look for cheap, even thrifted holiday decorations, which won't hurt your wallet or your heart if they get broken.
Plan Decorative Christmas Crafts
Most kids love a craft, and most crafts can be saved as keepsake decorations for years to come. Therefore, it makes perfect sense to get your kids involved in creating Christmas decorations for you, which will save you time and money while keeping your little ones involved in setting up the holiday season.
You can find never-ending lists of Christmas crafts for kids online. Some of my favorites include:
Twig ornaments

. Using sticks found outside and Christmas-colored string, create trees, stars and other ornaments.

Tin can Christmas tree

. Apply green paint to empty aluminum cans of different sizes. Stack the cans, and use other craft supplies — yarn, felt balls, beads — to decorate the tree.

Toy cloche

. Buy a small toy that reflects your kids current interest, like trucks or dinosaurs, and paint it in a Christmasy color, like gold or green. Place it in a cloche with a pinecone, pine sprig or other festive items.
Don't Be Obsessive About Décor
The number-one cardinal rule for doing anything around the house with kids is: Don't expect it to be perfect. Just as you don't assume your 3-year-old will be able to put hospital corners on their bed, you can't imagine that your kids know exactly where each piece of Christmas décor is supposed to go without you showing them. Because getting your kids to help is supposed to reduce your workload, not increase it, you should relax and let your decorations end up where they may.
Santa will probably still come if your kids don't help you set out Christmas décor, but he might be a little jollier if they do. With a little ingenuity and a lot of patience, you can get your little ones to decorate for Christmas.