Learn From Vancouver Pros: 8 Ways To Allergy-Proof Your Carpet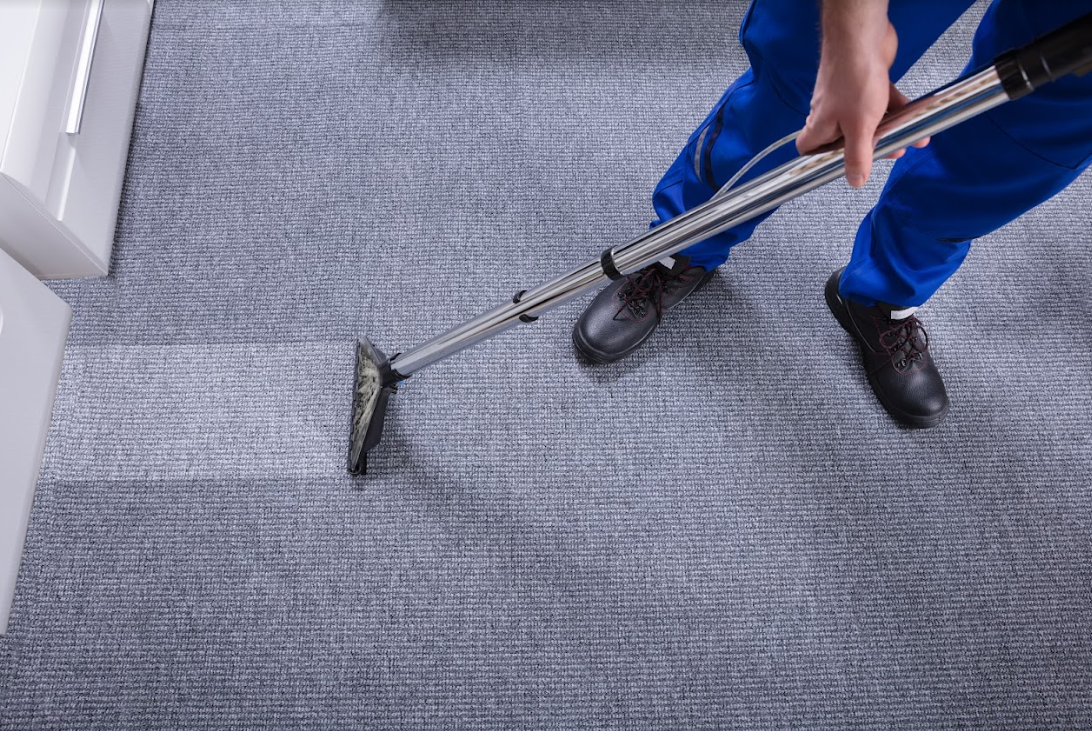 Do you have allergies to your dusty carpet? There are ways to make it allergy-proof, keep reading!
Carpets typically protect your flooring from heavy foot traffic. They also provide thermal insulation, keeping indoor air warmer in cold seasons. In addition, they offer a comfortable space for homeowners to sit, stay, and place their furniture. Because of these benefits, carpets have become a staple in every home.
However, having carpets at home can also be complicated. In some cases, these flooring materials harbor dust mites, pet dander, and mold spores, causing allergies to homeowners. Because of this, homeowners who suffer from allergies look for ways to allergy-proof their carpets.
In Vancouver, carpet cleaning is one way of removing these allergens. If you're one of the Vancouver homeowners looking for ways to allergy-proof their carpets, you may consider delving into this article. So, read on!
Hire A Professional Carpet Cleaner
Hiring professional carpet cleaners is one way of keeping your carpet allergen-free. In many cases, carpet cleaning pros, such as Knights of Cleaning carpet cleaners, use modern equipment, reliable cleaning methods, and vet skills to get rid of anything that may trigger allergies. In addition, these people have the experience, skills, and products to carry out their suitable cleaning.
Generally, these carpet cleaners provide various cleaning and allergy-proofing methods, including the following:
Hot Water Extraction Cleaning
This process involves using hot water and cleaning agents to loosen the carpet's grime, dirt, and soil. High-pressure tools, such as power washers, are used to propel water. Carpet cleaners reinforce this process by using special brushes to agitate the carpet fibers in many cases. The carpet is then dried and kept in a climate-controlled room.
Many cleaners and homeowners prefer hot water extraction cleaning to thoroughly clean carpets. In choosing this method, cleaners may have the option to choose between a traditional vacuum cleaner and a wet and dry vacuum. On the other hand, the downside of this method is that it takes too much time.
Carpet Shampooing
This is a traditional carpet cleaning method cleaners clean heavily soiled carpets. It's one of the least expensive carpet cleaning methods and may take less time than other approaches. If plenty of carpet shampoo residue is left, it may harden and damage the carpet permanently.
Encapsulation
This method uses synthetic detergents as a base cleaning agent. This removes the dirt, grime, and other allergens by encapsulating them into a powder form when the carpet is dried up, thus the name. To make the carpet even more spotless, vacuuming and brushing ensue.
Encapsulation is one of the modern ways of carpet cleaning and is highly preferred because it consumes less water, resulting in a faster drying time. Many people consider this method an eco-friendly option because of less water consumption and less chemical residue.
Bonnet Cleaning
Bonnet cleaning uses a spinning shampoo machine and cleaning pads that dislodge the dirt out of the carpet. Many hotels and similar establishments use this method to fix dirty carpets quickly. It's also preferred because it absorbs moisture faster, thus dries the carpet more quickly.
In some cases, bonneting may only clean the surfaces of the carpet, leading to non0cleaning of the deeper parts of the carpets. This process may also leave chemical residue that damages the material and makes the rug more dirt-prone.
Dry Carpet Cleaning
If you're looking for a quick-drying carpet cleaning procedure, you may choose dry carpet cleaning. Typically, this method uses a rotary machine and cleaning powder that disinfects the material and removes the allergens. In choosing this method, you may consider the type of cleaning compound you'll use since it affects the procedure's effectiveness.
Apart from removing the pet dander and other allergens from your carpets using various methods, the carpet cleaning pros can also remove stains and eliminate foul odors. These processes ensure that homeowners with allergies won't worry about the dirt, grime, and pet dander that may trigger their allergies.
Vacuum Regularly
Your carpets may often have pet hair and dander if you have pets. Aside from this, heavy foot traffic may cause bacteria from outdoors, such as Cyclospora and Salmonellosis. These often cause diarrhea, vomiting, and infections in humans. Vacuuming your carpets and rugs every day is an excellent way of ensuring that they're from these allergens and bacteria.
You may need to vacuum entrance areas and heavily trafficked lanes twice a week for the best results. For rooms with lighter traffic, you can clean them once a week. You may vacuum rooms twice a month for rooms you use least frequently. In vacuuming these various areas, you may need to pass the carpets and not settle with single passes repeatedly.
If your carpets are placed over hard floors, you may need to lift them to vacuum the spaces and gaps on the floor. Allergens may hide in these areas, so lifting the materials is necessary. You may also clean the bottom of fixtures and furniture where the allergens hide.
Reduce Humidity At Home
Humidity typically causes moisture, primarily contributing to mold build-up. Molds, as a result, may trigger allergies, headaches, and breathing difficulty. In many cases, molds thrive in carpets. The more humid a room is, the higher the chance that the carpets have plenty of molds, increasing the possibility of allergic reactions for homeowners.
Because of this, you may need to reduce humidity at home. You may need to use a wet vacuum to get rid of your carpet's moisture for that purpose. You may also use or install fans to dry the wet spots instantly. Opening the windows and doors is also a good way to make the drying process faster because of better airflow.
You may also sprinkle baking soda on your moist carpet and let it sit for thirty minutes to one hour. Then, you can use a traditional vacuum to suck the baking soda that has absorbed the moisture. You may also buy and install dehumidifiers to set your room's humidity at normal levels.
Deep-Clean The Carpet
Deep cleaning your carpet removes a lot of allergens not just on the surfaces but also in the most hidden portions of the carpets. While the pros often provide this, you may also do it in your little ways, not just to clean but to restore your carpet quality. To ensure that you can clean even the hard-to-reach areas of your rugs, you may consider the following points and methods:
Commence Cleaning
This process basically uses the idea that once a product is effective in a specific portion, it'll be effective in the entire carpet. For this purpose, you may start with applying the product in a spot test. If it shows favorable results, you may need to clean the entire carpet.
Using this pattern, you may clean the different rooms by area. For example, you may start with storage rooms and the other spaces you don't use frequently. Then, you may proceed to rooms with average usage and end with the rooms with the most foot traffic until all areas are covered.
Aeration Of Windowless Rooms
Aerating the room works similarly to ventilating it. If a room has windows, opening these portions can help improve airflow. If the room is windowless, you may install exhaust fans. You may also consider passive, outside venting by placing vent tubes to direct the humidity to the outside walls.
You may install extractor fans for the kitchen and other rooms with tight spaces. This fan circulates the airflow inside your room to make the temperature even in all room parts. Aside from solving the effects of too much humidity, extractor fans also prevent the peeling of wall paints.
Use Of High-Efficiency Particulate Air (HEPA) Filter
This filter is designed to suck air and trap allergens, such as pollen, pet dander, and dust mites. It's made of activated glass and carbon-based materials. Typically, this is attached to special vacuum cleaners. Yet, you may also find standalone HEPA filters in carpeted areas. For better results, you may install a complete air filtration system with filters on various areas of the house.
Use Natural Carpet Cleaning Products
While you may use synthetic products to sanitize your carpets, you still can use natural products. These items may include homemade carpet cleaning solutions, such as baking soda and cornmeal mixture. These options may not directly remove larger allergens. However, they could address stains and microscopic matter that may also trigger allergies when inhaled.
Keep The Carpets Dry
Spills and stains may lead to complicated mold growth, so you may need to keep your carpets dry. You may need to remove moisture instantly by using blow dryers and fans. You may also need to replace carpet padding if it has been saturated by water. If you have pets, you may also look for ways to remove urine and other bodily fluids.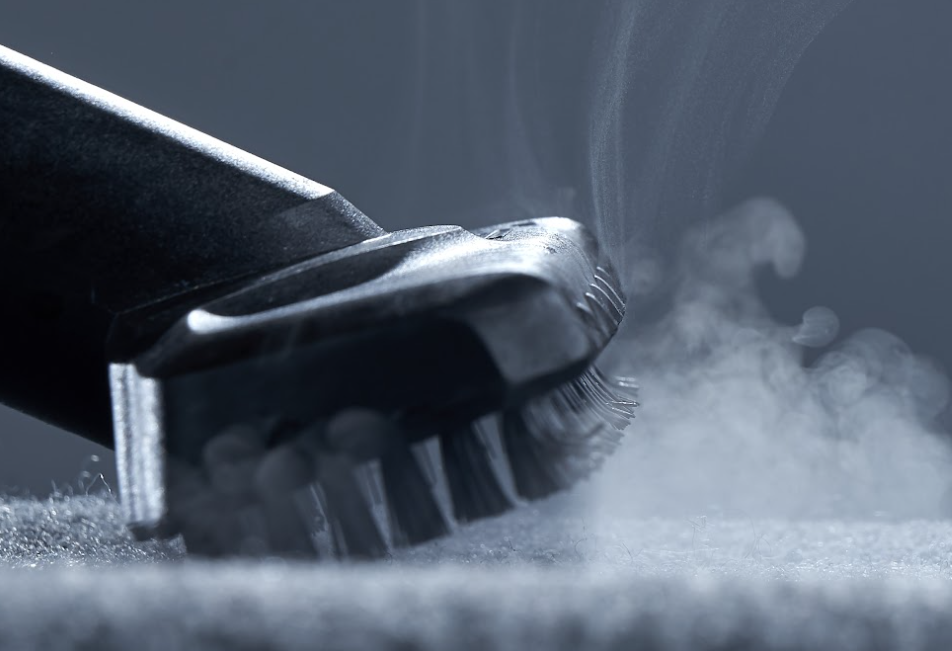 Avoid Walking On The Carpets With Shoes On
Walking on the carpets with soiled shoes is one way of bringing inside your property the allergens. In many cases, the dirt in your shoes leaves traces of dirt, pet dander, and other allergens. Your footwear could also wet your carpets when you step on them. As a result, it could be a breeding ground for mold and mildew.
You may need to place an absorbent doormat in your entrance area to avoid these situations. Step on these rugs before walking on the carpet. You may also leave your shoes at your doorsteps or hang them on a shoe hanger. If you've walked on your carpets with wet and soiled shoes, you may need to vacuum-dry the rugs at the soonest possible time.
Steam The Carpets Monthly
Steam cleaning is an environmentally friendly and safe option for cleaning your carpets. Aside from professional cleaners, you may also do appropriate steam cleaning with the right equipment. You may consider your carpet's material and surface compatibility when choosing steam cleaning equipment. Some cleaners may work smoothly on some carpet surfaces but are different on others.
In addition, you may think about the attachments you'll use, such as air filters. For best results, you may steam-lean your carpets once a week. If the rugs are heavily soiled or trafficked, you may steam-clean two to three times a week. Running this maintenance cleaning could clear out dust mite infestations and help prevent mold growth. Furthermore, it can extend the carpet life.
Let More Natural Light Into The House
Carpets often exposed to the sun tend to be cleaner because the heat and light have addressed the pollutants. Because of this, you may need to dry your carpets once a month. If you prefer a less tiring task, you may consider placing your carpets in spaces where natural light passes.
You may also use reflective materials, such as mirrors, to spread natural light. You may also consider opening your doors, windows, and blinds often to let the light in. In addition, you may remove fixtures and furniture that'd block the sunlight.
Replace Your Carpets With Nylon And Polyester Types
Carpets made of wool and similar fabric could be the perfect nests for dirt, pet dander, and pollen. Apart from this, carpets with ling fiber may also trigger allergies. If you find it challenging to keep your carpets from allergens, you may replace them with nylon and polyester types. These options are hypoallergenic and less likely to trigger allergies and even asthma.
Wrapping Up
Allergy-proofing your carpet is an excellent way to protect yourself from dirt, grime, and other allergens. If you're in Vancouver and its nearby areas, you may consider looking for Vancouver carpet cleaning companies to eliminate the allergens. You may also need to deep-clean your rugs to ensure that they're free from dirt and bacteria that may cause illnesses.
Suppose you're serious about keeping your carpets allergen-free. In that case, you may consider reading this article. While it may not guarantee that your carpets will have zero allergens, it'll surely decrease the pollen, pet dander, dirt, grime, and mold in the rugs.
You may interview some seasoned carpet cleaners about allergy-proofing hacks for more ideas. You may also subscribe to home improvement blogs and channels for the latest carpet cleaning trends.