Brooms 101: What You Need to Know About These Tried and True Dirt Busters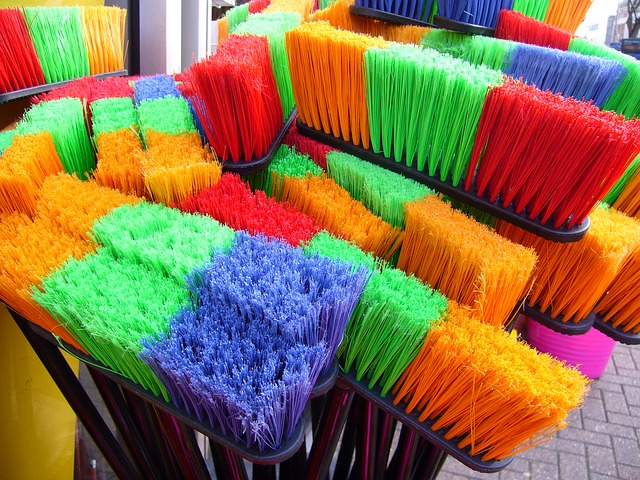 When we clean our home, we don't really give much thought to which broom to use, or how to use it. We've got the scoop on these dirt busters that you should know about!
A good broom is something everyone should have to ensure that their floors stay free of dirt and dust. Brooms come in 3 types: push, synthetic, and corn. It's important to know the difference between them as each one serves a different purpose, and is used to clean a different area of your home.
Push Brooms
Push brooms are made of synthetic bristles and have a wide flat base. They're used to sweep large areas like large indoor rooms, patios, and garages. The rough bristles are great for cleaning irregular surfaces. When buying a push broom, choose one with tacked-in bristles, instead of one that is glued together. Remember to get one with metal coupling between the handle and head. Plastic fittings wear out quickly.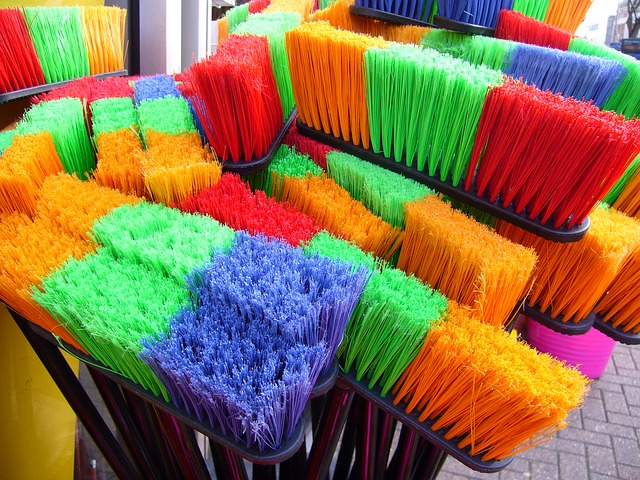 Synthetic Brooms
Angled synthetic brooms are known for being lightweight, and they efficiently tackle jobs such as cleaning near baseboards, behind furniture, and in tight corners. They're meant to be used indoors because of their light weight, and are impractical outdoors. To store synthetic brooms, hang them head-up to avoid damaging the bristles.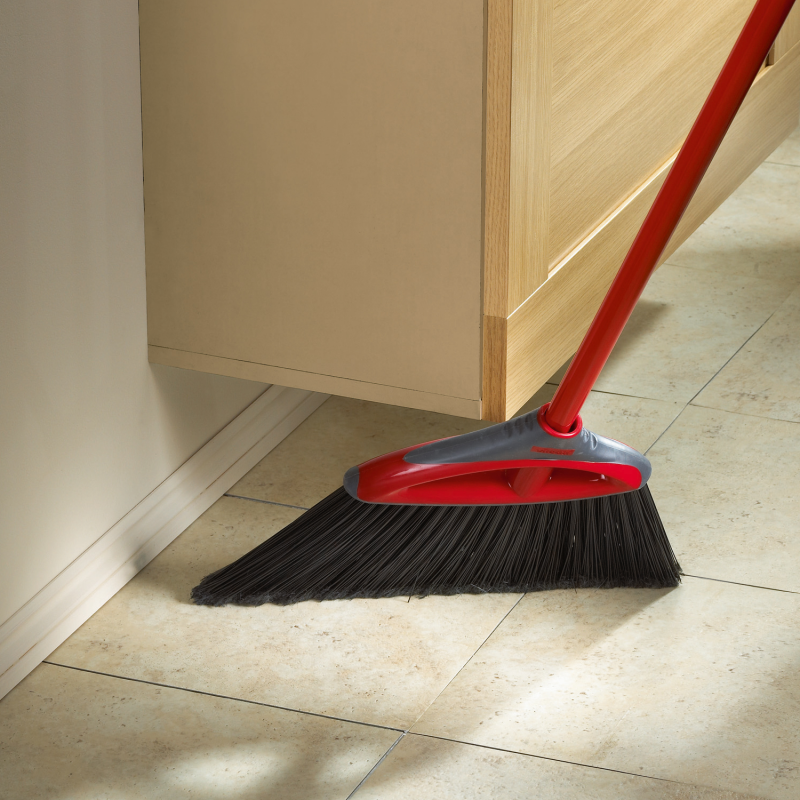 Corn Brooms
Corn brooms are made out of natural bristles, and are an all-purpose broom. They're great for quick kitchen clean-ups, and the rough bristles work well on coarse floors that can hold dirt. When purchasing a corn broom, look for a strong handle and multiple rows of stitching that hold the bristles in place. Make sure you store the broom head-up to avoid damage. As the broom ages from use, you can trim the edges to make it work like new again.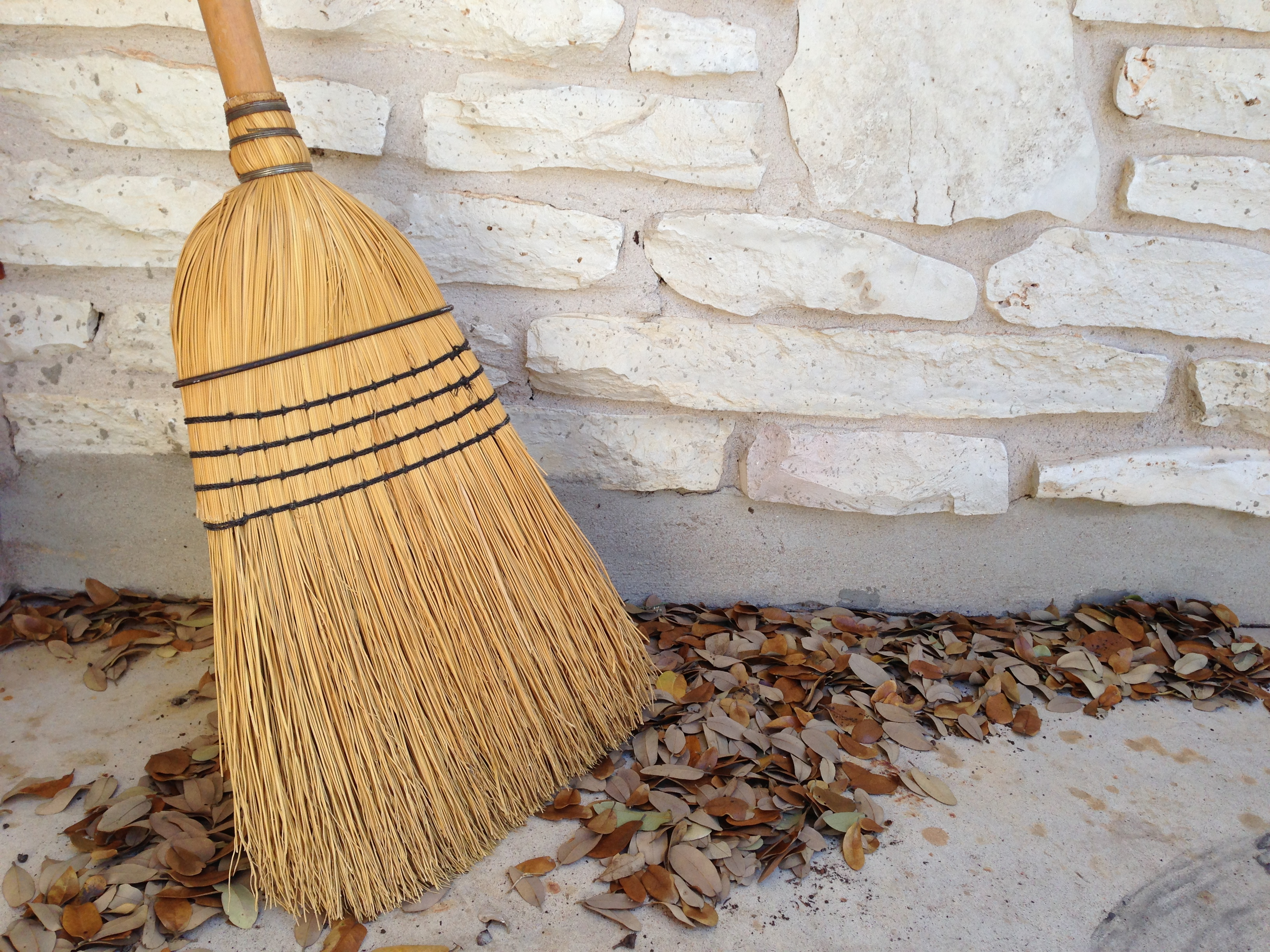 Photos: Vileda, Pixabay, Around My Home.