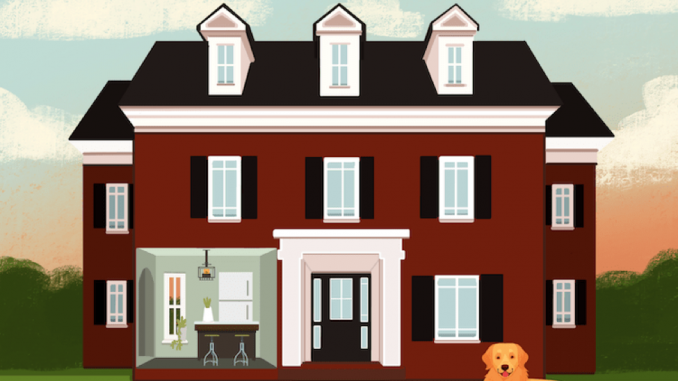 Keeping your home clean is no small task, but it is certainly manageable with various hacks and some great inspiration!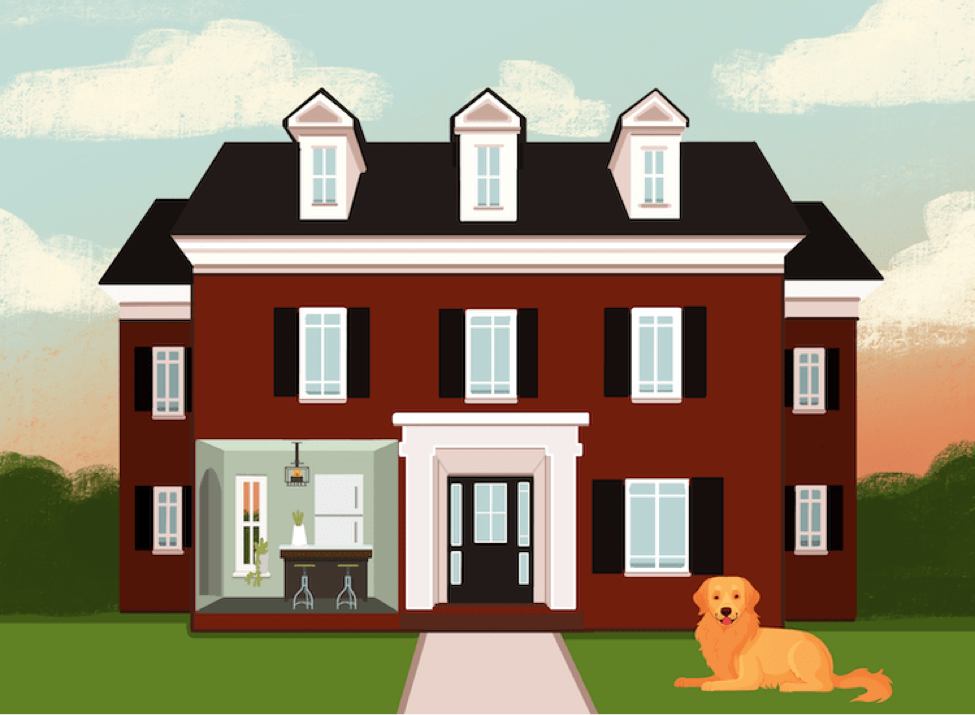 We recently found this art project that imagined different types of home styles for dogs based on breed, and we couldn't help but think –where's the mess? We know that pets can significantly increase bacteria in your home, but we also found these homes too adorable not to share. Take a look at the cute home styles, and join us in applauding these pups for keeping their space clean!
For example, golden retrievers are known to be playful, and for many, that means they can also be quite messy. But this gorgeous colonial home matches the all-American golden retriever perfectly, and we were impressed by the cleanliness of the island in the kitchen! Plus, we're always going to give points for impeccable landscaping. That's one front yard we hope no dog will dig up!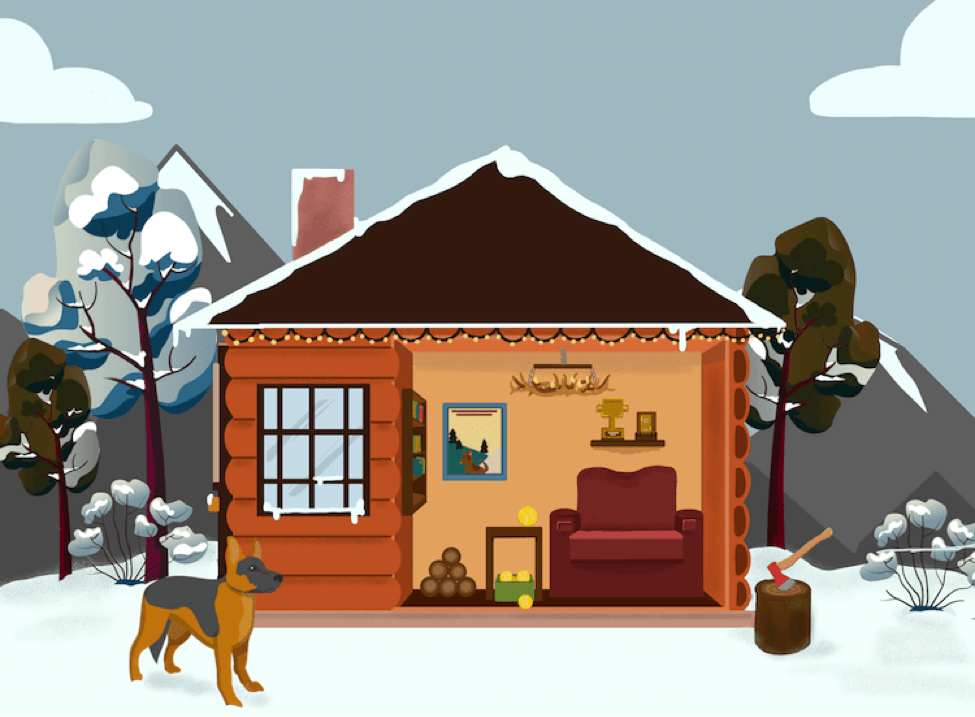 Not to be outdone by a golden retriever, this outdoors-loving German shepherd opted for a cozier (and slightly shabbier) log cabin. We just think it's so gorgeous and peaceful. And even though some toys are strewn about, we know the stately German shepherd loves a clean home like the rest of us. Just look at his immaculate decorating skills!
This corgi is out to prove that a small space doesn't have to be left untidy. He may live in a tiny home, but his bed is made and his kitchen well-kept. We're marvelling as his ability to do so with such small legs, but for the most part we're just swooning at the adorable image of a corgi living in a tiny home.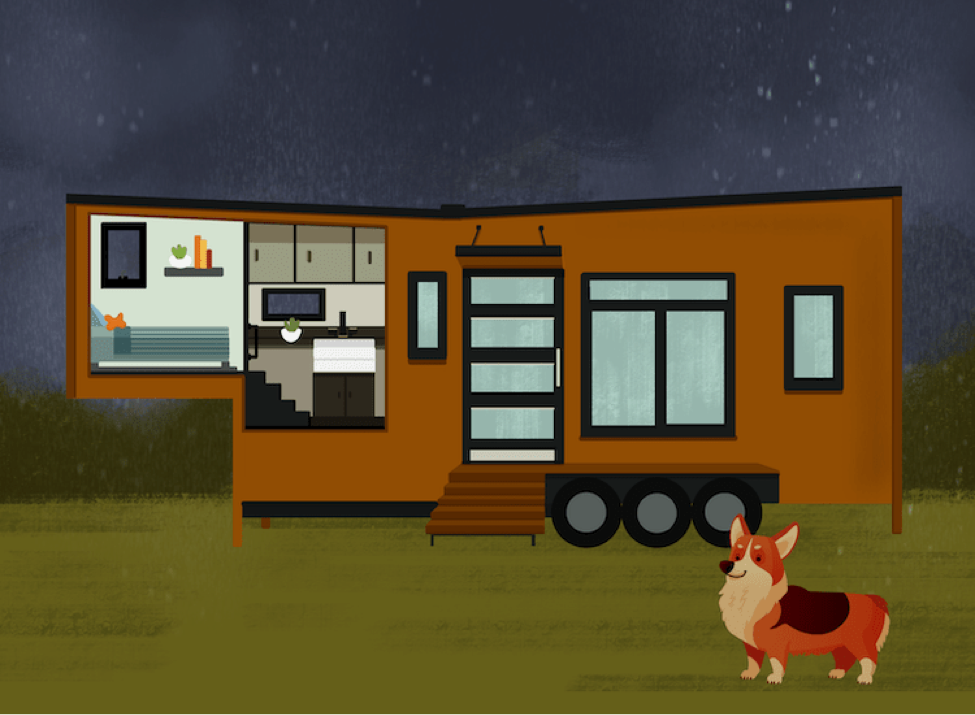 Which of these home styles by dog breed is your favorite? Comment below what your dog's home might look like.