5 Ways To Liven Up Your Dining Room For The Holidays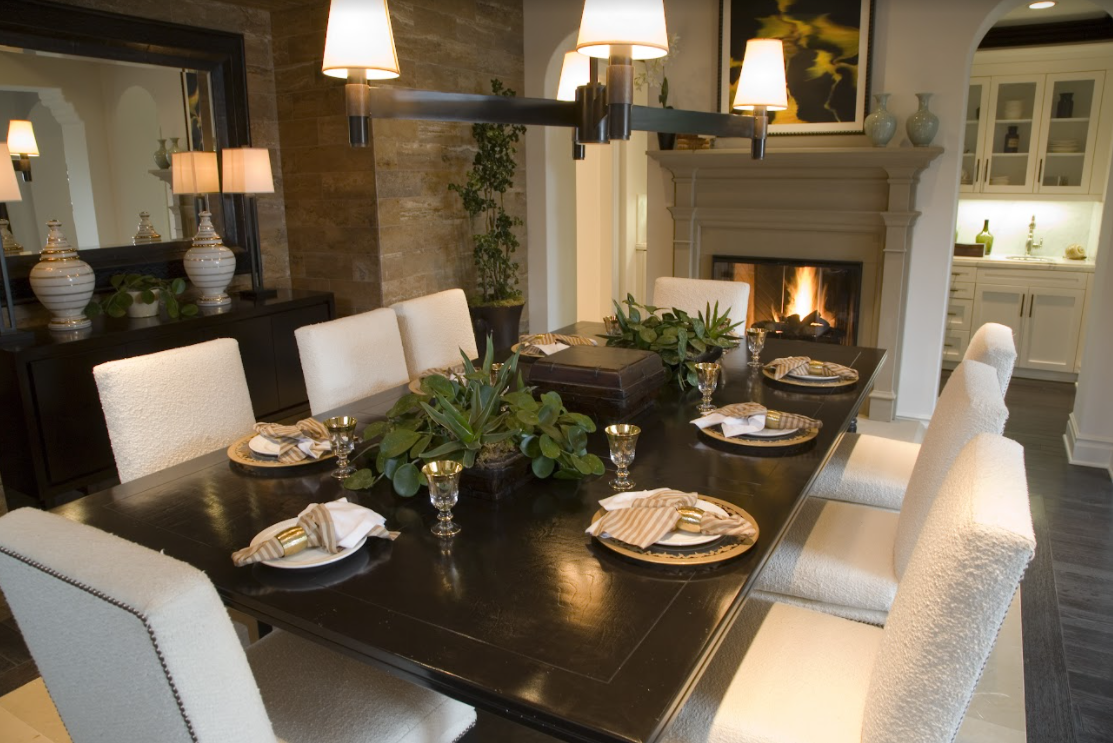 Make your dining room come to life for the holidays, here's how!
Dining rooms aren't solely used as an area for eating meals; today, the dining room functions as a social hub for friends and family to gather. And with the holidays just around the corner, it won't be long before the dining room becomes the busiest area of the home. Put everyone in the right mood when they attend your home parties by exerting time and effort to decorate your dining room. How your dining room looks can significantly affect your guests' mood and their ability to have fun. The more festive your dining room is, the easier it'll be for everyone to feel and spread the holiday cheer. Here's how you can liven up your dining room for the holiday:
Focus On Your Dining Table
The dining table is considered to be the focal point of the dining room, which is why it's crucial to invest in one that's stylish, durable, and practical. If your current dining table doesn't meet any of these qualifications, opt to invest in a brand new one from https://www.rjliving.com.au/dining/tables/ or other furniture stores in your area.
Once you have already found the perfect dining table, draw inspiration from the following decorating ideas:
Turn your dining room into a winter wonderland:

If you're a fan of winter and anything white for the holidays, use white-colored decors as your centerpiece. You can add white flowers, candles, and Christmas ornaments and line them up in the middle of your dining table. 

Bring the outdoors in:

Who says greeneries should only be seen outdoors? Bring the outdoors in by filling your dining table with different plants, such as ferns and succulents. If you have a big dining table, you may place bigger plants on it to make it look grander.

Add metallic touches:

You can also use centerpieces and silverware with metallic touches to add a sense of luxury and elegance to your dining room. For example, if you're going to add plants, place them in gold-colored pots. You can use white plates and then mix them with silver-colored spoons and forks.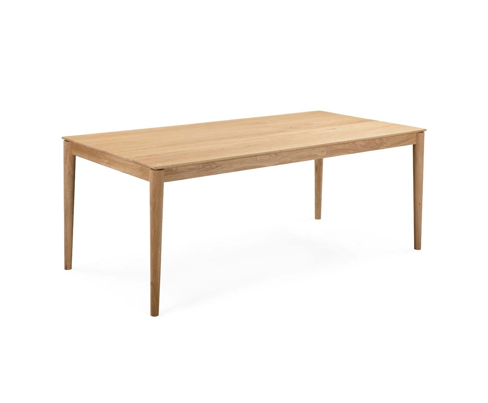 Make Your Chairs Cozier
Chairs and dining tables are a pair, so don't forget to decorate them as well for the holidays. Your dining room won't be as festive if your tables are well decorated but your chairs look boring. Give your chairs brand new life by adding some throw pillows that match the theme you're going for. Planning to stick to a winter wonderland theme? Add white throw pillows or snowman prints. Do you want to showcase greeneries in your dining room? Look for throw pillows with green patterns all over. You can also take it up a notch by adding faux fur on your dining room chairs or hanging some festive wreaths at the back. Your options are endless, you can always mix and match!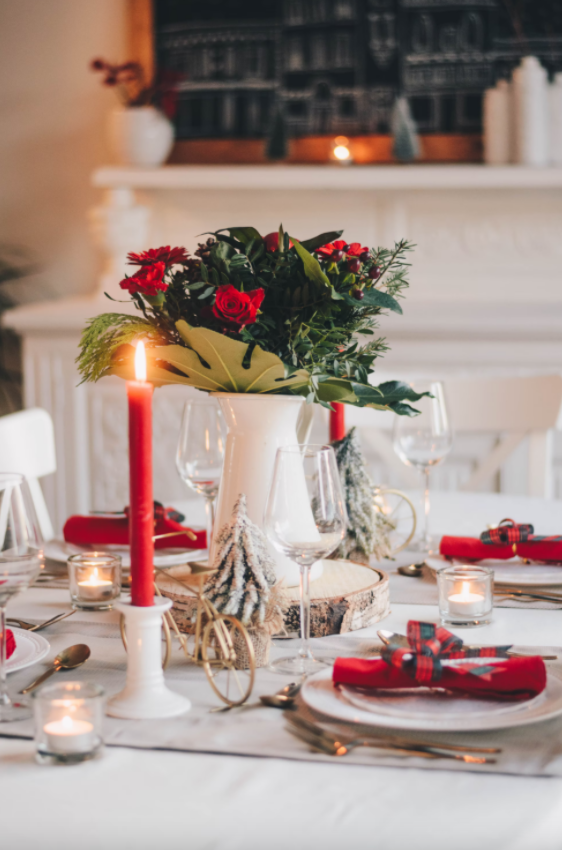 Use A Tree Branch As Your Centerpiece
Do you want to impress your guests the moment they step into your dining room? Or ensure that your dining room looks unique and visually appealing? Whatever the case may be, hanging a tree branch above your dining table is an excellent option. Using a tree branch as your centerpiece is a unique decoration perfect for the holidays. Aside from being budget-friendly, this décor is highly customizable. You can hang some of your old ornaments on it or make some from scratch. This simple project will surely give your dining room a more rustic vibe!
Update Your Lighting
Lighting fixtures can affect the mood of your guests and the overall appeal of your dining room. It can be challenging for anyone to get in that festive spirit if your lights are dim or look too boring.  So, to liven up your dining room during the holiday season, it's best to update your lighting. If you're still using fluorescent lights, swap them for something more appealing, like pendant lights or a chandelier. If your budget allows it, use lights in geometric or rectangular cases.
Add Some Wall Art
Empty walls can make your dining room look lifeless and dull. This is especially true if your entire dining room is painted in the same color. Spice up your walls by hanging some art pieces on them. Depending on your preferences, you can hang framed artwork or your family photos. You can also fill your walls with festive garlands. Moreover, you can hang several Christmas wreaths or your family's stockings on the walls.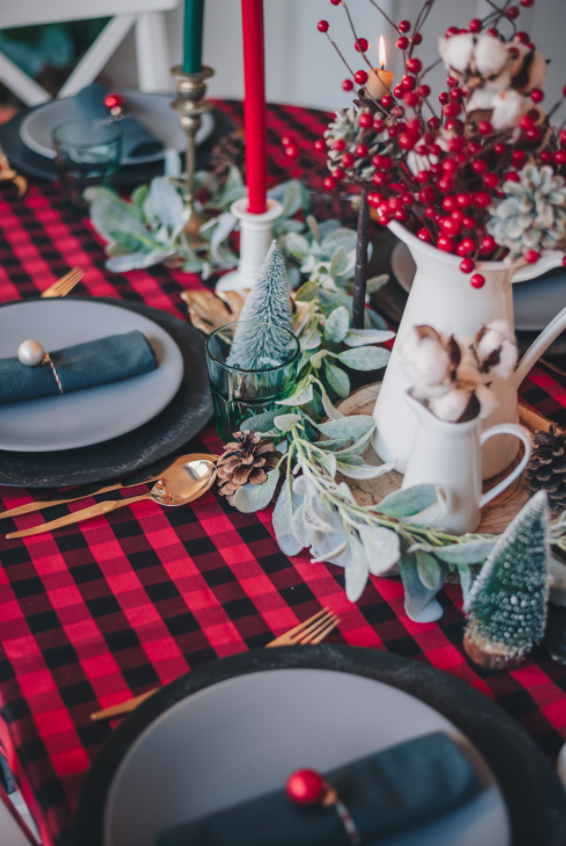 Start Working On Your Dining Room Today
When upgrading your dining room, opt to focus on one project at a time rather than trying to accomplish so many things at once. It's the best route to take as it allows you to minimize stress and enjoy redecorating your dining room efficiently.
So, you may go ahead and decide which project you're going to take on first to start your decorating process. You'll surely impress your friends and family once you've transformed your dining room using the tips in this article!