5 Easy Steps for Turning Your Home Office into a Guest Bedroom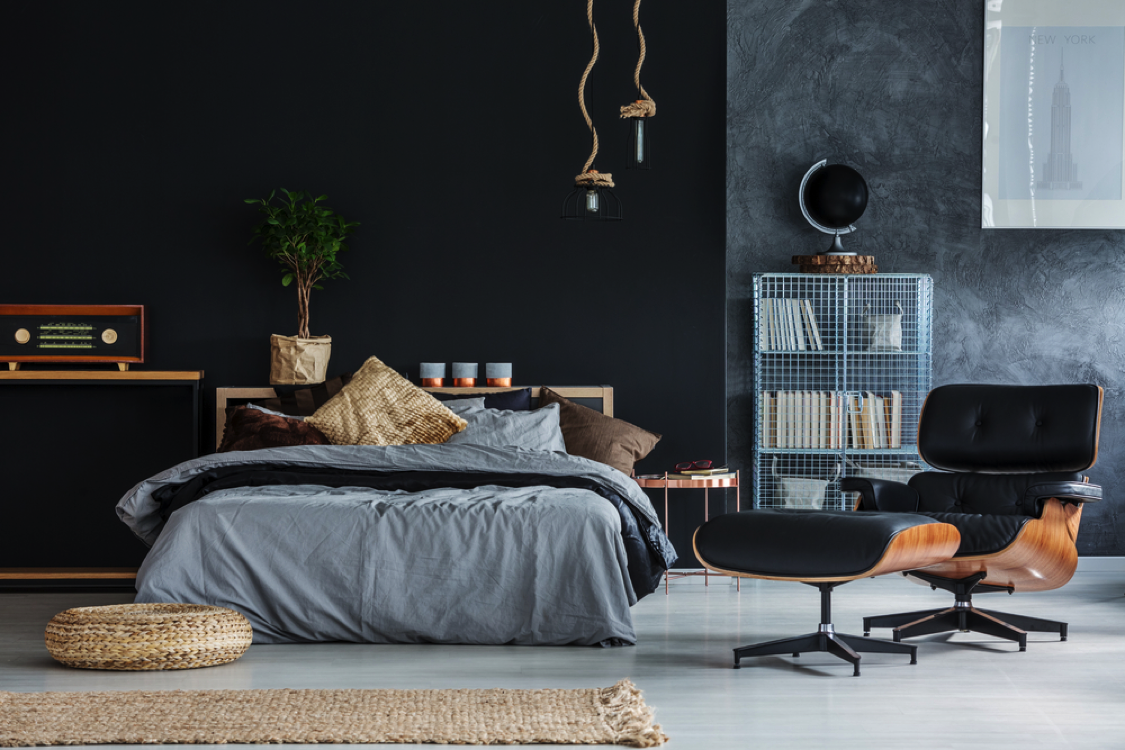 Whether you've retired and no longer need your home office, or if guests are stopping by more often than you use your home's office space, it may be time to convert it into a peaceful guest bedroom!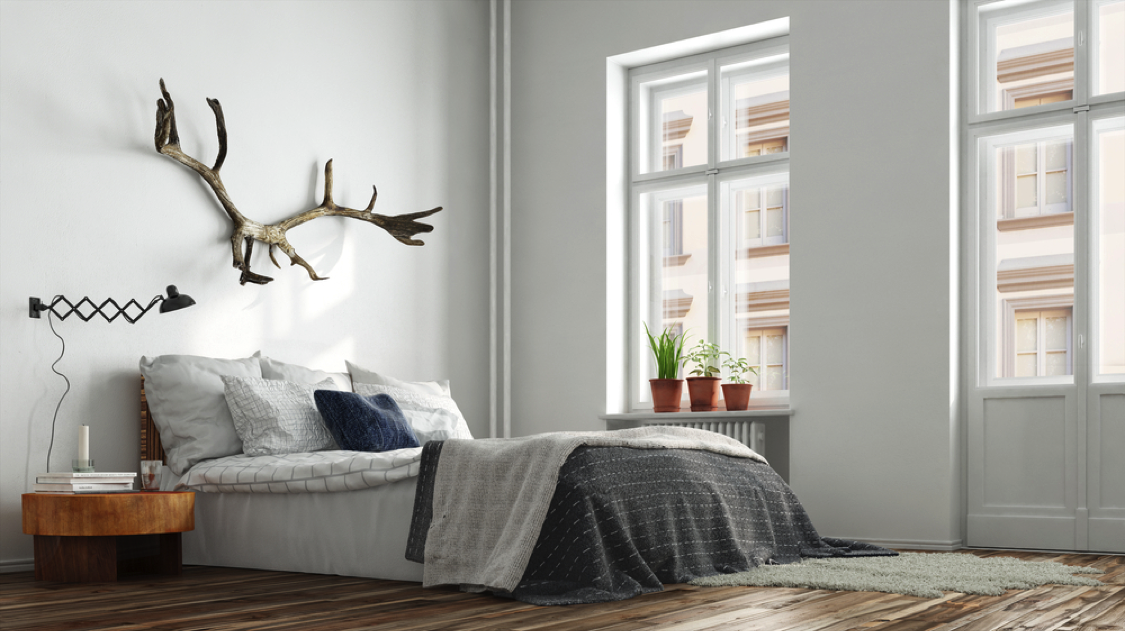 Revamping your old workspace into a cozy retreat doesn't have to take a lot of work or money. We're here to show you how you can turn your home office into a guest room quickly and affordably. Take a look!
1. Get a Murphy Bed
For some, every square inch of their house is necessary. This means turning a home office space into a room that will be only used a few times a year might not be possible. However, if you still need to get work done and host guests every now and then, you can do so with a Murphy bed. A Murphy bed conveniently folds into the wall when it's not in use, and can be pulled out when your guests arrive. You may have to move a thing or two, but it allows you to keep your desk and other essential work items in the room when no visitors are around. A win-win!
2. Purchase a Real Bed
Now, if you're ready to say goodbye to your workspace for good, you're going to need to start with a bed. The bed is the epicenter of the room, and if you want your guests to have a relaxing stay, you need to make a great impression with a comfortable mattress. A cooling memory foam mattress is an excellent choice for a guest bedroom as it'll cradle your guests at night and keep them nice and cool. You don't want your guests to wake up with heavy bags under their eyes. With a memory foam mattress that regulates their body temperature, you can rest assured that they'll wake up on the right side of the bed every morning of their stay.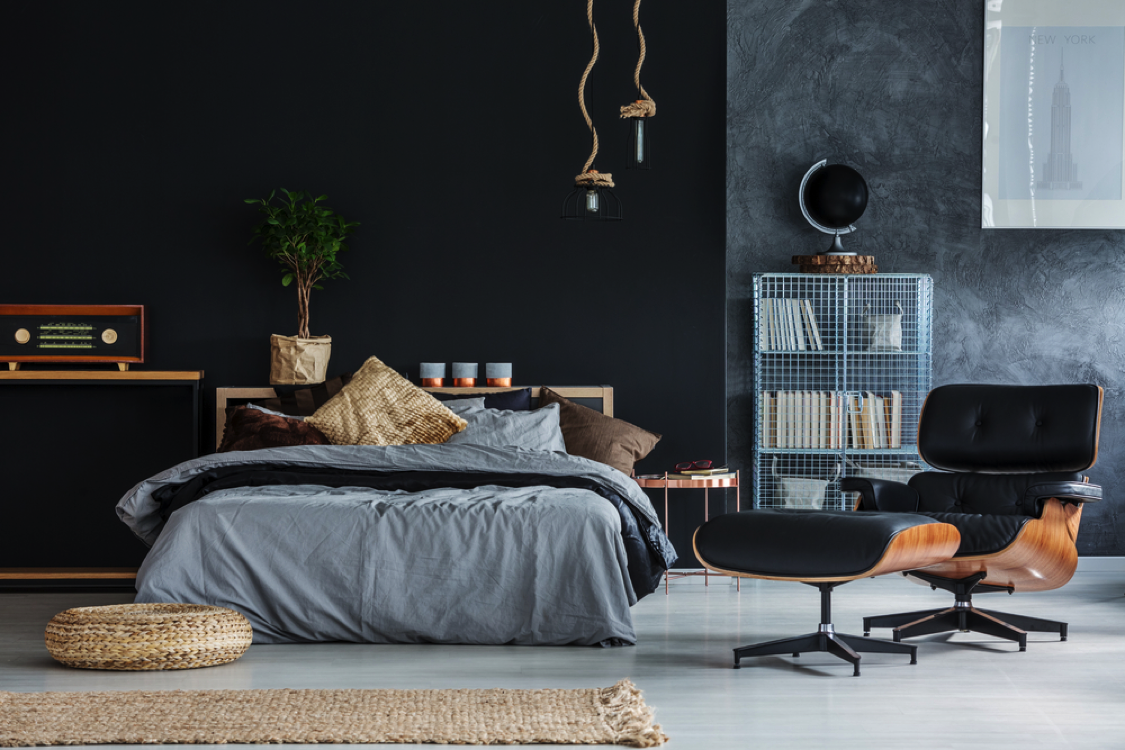 3. Create a Space to Relax
Along with a comfortable place to sleep, you're also going to want to create a space where your guests can relax. Sure, they're going to love spending time with you and your family while they're staying with you, but everyone loves some peace and quiet. Dedicate a corner of your guest bedroom where your visitors can relax and unwind. This can be done by purchasing two armchairs, an end table, and a decorative lamp. Then, you can place some of your favorite books on the table or even create an in-home library with built-in shelves. If your guest room has enough space, you may want to consider placing a love seat by the window or keeping part of your home office intact by leaving the desk. A workstation may come in handy if your guests have some work to do or an important paper to write.
4. Add Entertainment
To create a welcoming guest room, you'll want to add some entertainment features, as well. If you anticipate children using your guest room, store some fun games like Monopoly, Sorry, or Chutes and Ladders in a closet or desk. If you're expecting older guests, such as teens or adults, mount a smart TV on the wall and make sure all the popular streaming services such as Netflix, Hulu, and Disney+ are installed. This way, they'll be able to watch a show or two before bed or when they wake up to start the day. After all, you want your friends and family to feel like they're on vacation when they visit, so by giving them a place to forget about the real world for the weekend will be truly appreciated.
5. Add Extra Amenities
To complete your guest bedroom, throw in some extra amenities to make their stay truly unforgettable. Make sure the drawers are empty and the closet has some extra hangers so they can unpack their suitcase. Then, create a section that has extra linens, towels, and maybe even a plush robe. Other amenities include:
Alarm clock
Shampoo, conditioner, body wash, and toothpaste
Hairdryer
Tissues
Iron and ironing board
Paper and pens
Extra set of house keys
Maps and info on things to do in your area
WiFi
Key Takeaways
Converting your home office into a warm and inviting guest bedroom can be done with a few simple changes. First and foremost, you're going to need a comfortable bed, whether a murphy mattress that opens up the room or a memory foam mattress, or maybe even bunk beds to place the kids. Paired with comfortable seating to relax and a place to stay entertained, your guests will be begging to visit your home every weekend!