Flooring for Little Critters
Do you have pets? Here are some flooring choices that you should consider!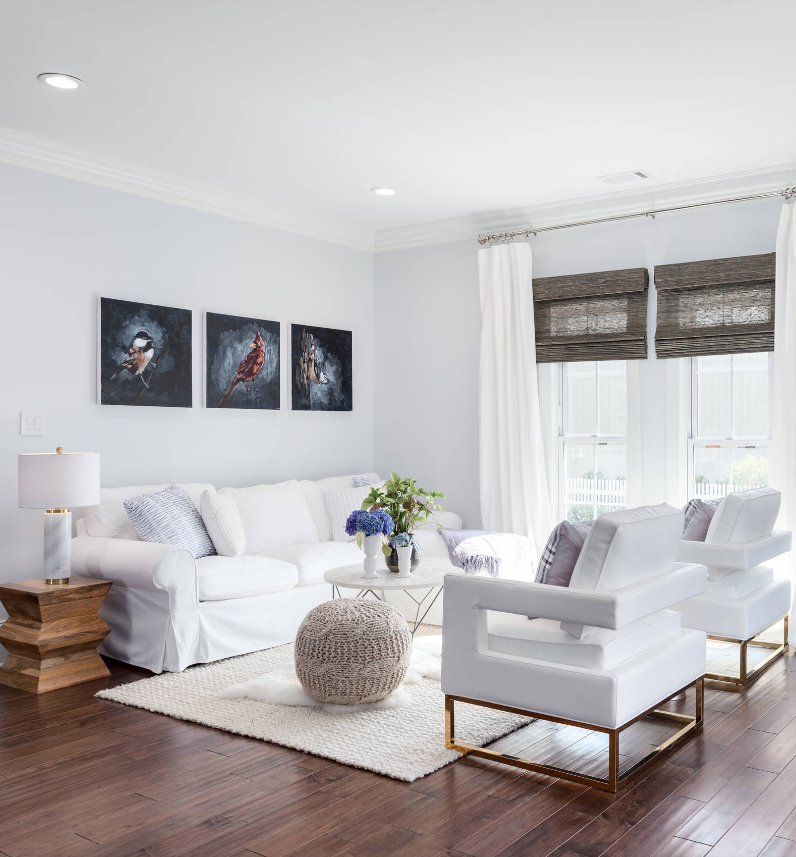 Photo By: Martin's Floor Covering
So many of us relish in the pitter patter of paws scurrying around our home, whether that be dogs, cats or even rabbits. With most pet owners seeing their furry creatures as part of the family, it's important that we consider their needs when deciding on a flooring, as well as protecting our new flooring from their little claws! Here's somethings to consider before buying your new floor…
Maintenance
Now an easy cleaning routine is something we all look for in flooring. None of us want to be cleaning any more than we have to, especially with pet's fur being dropped everywhere, let alone any 'little presents' they leave for us sometimes! Carpet isn't the best choice in this case, as you'll be spending most of your life dragging a vacuum cleaner around trying to get each and every hair that is dropped. Not to mention if your pet does decide to do its business on your brand-new cream carpet- it will more than likely stain! Therefore, stay away from carpet if you can.
With this in mind, we would recommend wood, laminate and vinyl flooring as much more suitable options. All of these alternatives only require a quick sweep and a mop occasionally and even better, your pet hairs won't stick to the surface like it will on carpet! Once more, laminate is stain and water resistant, however we would recommend cleaning up anything as soon as possible to avoid any disappointments. Vinyl on the other hand is water and stain proof, so it will withstand whatever your pet throws at it!
Photo By: Hsu McCullough
Durability
Now because your little one will be running all over your flooring for many years, as well as your family and guests walking over it, you'll need something that will cope with this and still look as good as new. Carpet does tend to show wear after a while, discolouring and looking trodden in. Cats also have a tendency to scratch at things, a big no if you have carpet. This is why we'd recommend laminate, vinyl and wood flooring.
Wood flooring is a worthy choice for pets, for if your pet's claws do scratch the surface, it can be sanded down depending on thickness- we would recommend keeping your pets claws trim to avoid any scratches, however. Vinyl and laminate on the other hand are scratch proof. They also present convincing realistic replicas of real wood and tile, meaning you can get their desirable affluent look at a cheaper price.
Generally, we would say stay away from carpet with pets if you're looking to make your life as easy as possible. When it comes to the other three choices- it all depends on what is most important to you. If you have fallen for the beautiful charm of real wood, then be prepared to deal with the scratches if they do occur. However, if you're all about practicality, then laminate and vinyl are blameless choices.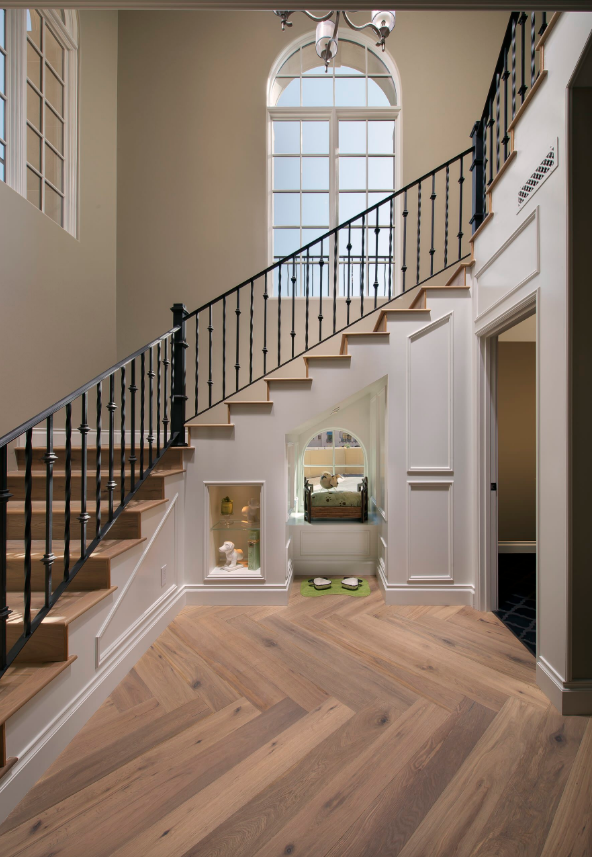 Photo By: Luster Custom Homes & Remodeling