I Can See Clearly Now! – Having Your Windows Properly Cleaned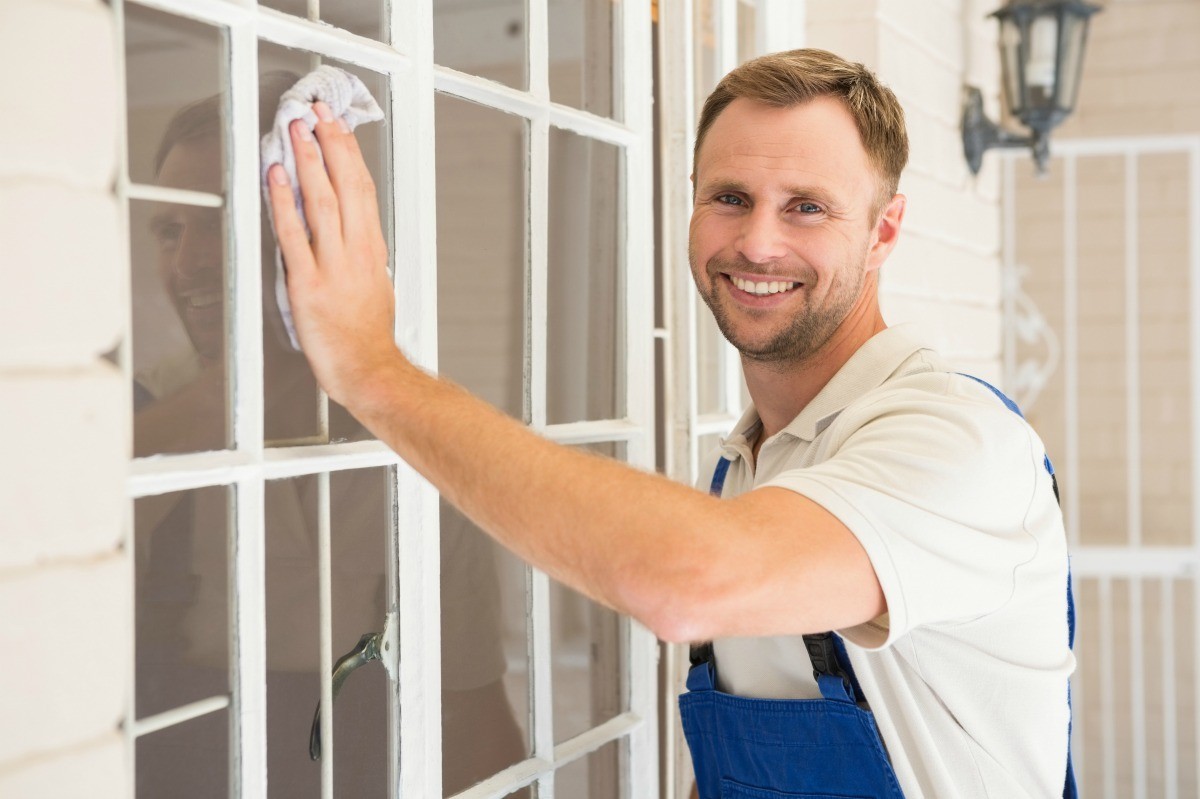 Are your windows starting to show the dirt? Cleaning your windows can be a chore, however the difference once they're clean can be amazing!

Keeping Your Windows Clean
The windows of your house can quickly become dirty, upstairs or down. They tend to suffer from dust and detritus covering them outside, blown there by the wind and rain, as well as from our fingerprints and smudges on the inside. This can be an even bigger issue for those of us who have kids or pets who love looking out the window. Cleaning all these fingerprints, dirt, smudges, and everything else from our windows, makes it possible to see through them and think "I can see clearly now!" Or at least have a great view of the outside again.
Do It Yourself?
There are many reasons why we may want to avoid cleaning the windows of our home. It does take quite a bit of time out of our day. Especially for houses with lots of windows. Plus, it's a messy and wet chore, which can be a pain to do during the colder months. Trying to clean the outside of the upper floor windows can become a risky job. Most home owners simply don't have the necessary tools to remain safe while cleaning the upper windows. Is it even worth the risk to yourself?
Interior and Exterior Cleaning
Cleaning just one side of the windows doesn't achieve much. Even if the interior is relatively clean, if the outside is the only side that's washed, the problems with the interior will become even more obvious. Getting your windows cleaned by a professional window cleaner ensures your windows are as clear as possible, and the view is unobstructed. Window cleaning services can be booked in advance, ensuring the windows are cleaned inside and out prior to any event or to keep them clean throughout the year.
Cleaning Windows on Upper Stories
Upper stories can present unique challenges because of the heights involved. Washing windows on the second story using a ladder can be dangerous if the homeowner isn't well-versed in ladder safety and using the latest safety equipment. Any good window cleaner company will have all the proper safety gear to clean the exterior of the windows, no matter what story they're on. Window washing technicians have all the safety gear needed to prevent injuries or other issues, and they are highly trained to ensure they will not have issues cleaning the windows on any floor.
Cleaning Skylights
Skylights can present an additional challenge because of the location. Inside, we often can't reach up to the skylight to clean it especially if it's installed on vaulted ceilings. For the outside, it's necessary to climb on the roof of the building, which can be dangerous. A good window cleaning service will have the appropriate safety training and equipment to clean the skylights easily. Once this is done, the skylights will let in more light, illuminating the inside of your home throughout the day.
What About Other Residential Window Cleaning Services
It's not just about the windows either. There are plenty of other jobs that can be fulfilled by a reputable window cleaner company. Window screens for example, plus many other fixtures and fittings that require cleaning around our homes too. Some of the other cleaning services that can be provided include the following.
Mirrors – Cleaning mirrors inside a home to ensure they're ready for use at all times.
Ceiling Fans – Ceiling fans can collect quite a bit of dust, and they can be difficult to clean, but with the right equipment and access, can be done for you.
Light Fixtures – Let a professional clean out the light fixtures, so you don't have to worry about reaching them. They can handle any light fixtures, including chandeliers.
Gutters – Like cleaning windows, cleaning gutters can be dangerous because of the heights involved. A reputable window cleaning company can keep them clean for you too.
Screens – Cleaning our window screens needs to be done periodically. Let a good window washing company clean them while taking care of your windows.
Cobwebs – Tired of cobwebs appearing in hard to reach areas? Have them removed safely, so you have nothing to worry about.
Benefits of Professional Window Cleaning Services
Professional window washing provides tons of benefits for home owners. If you're on the line about whether to DIY or to hire a professional, learn more about some of the benefits you can expect when using a professional.
Save a Lot of Time – Washing the windows is time-consuming, especially if there are many large windows to clean. Technicians can save you a ton of time so you can get back to the more important tasks.
Keep Everyone Safe – While interior windows can often be reached easily, exterior ones can be dangerous. A good window washing service will have the appropriate safety training and equipment to remain safe and reach even the highest windows to keep them clean.
Avoid Purchasing Equipment – A window washing spray and a squeegee are the basic tools needed, but extendable poles, ladders, hoses and a water supply will be required for taller windows and safety equipment is needed for upper windows or skylights. Instead of purchasing all this equipment, have it done for you for peace of mind.
Reach Higher Windows – Reaching the top of taller windows or reaching higher windows outside is difficult, but can be handled safely for you. Instead of straining to clean all the windows, ensure they're cleaned properly for you.
Make Sure It's Done Right – How many times have you washed the windows just to notice a streak a day or two later that was missed? Instead of going back, getting the ladder and equipment out and washing them again, let a reputable window cleaning service handle it. They'll make sure your windows are thoroughly cleaned, so nothing detracts from your view.
How to Find a Reputable Window Cleaner Near You
In our opinion, word of mouth is nearly always the best way along with your neighbor's recommendation. Who do they use? Do they do a good job? Do they turn up, get the job done when they say they will and get on with it, with the minimum disruption?
We at Gilbert Window Cleaning are a local family owned business, based in Gilbert AZ. Visit our site http://www.gilbert-windowcleaning.com/ to check us out. We have been a solid and reliable window cleaner in Gilbert AZ, for many years and have a multitude of great customers who are very happy with our level of service and results.
We'll make sure your windows look great. If you're in Gilbert or the surrounding areas and you need a friendly window cleaner service to keep the windows of your home clean, call us today. We offer all window washing and related services you might need and can handle any windows, no matter how small or how large.
Are you tired of washing the windows on your home? Or, is it keeping you awake at night worrying about trying to reach the upper windows to keep them clean? We can help. Give us a call today to schedule window washing and related services so you can see how amazing the view can be, once the windows are thoroughly cleaned. Our professionals are experts at cleaning windows and will make them shine again.
Phone us today, if you live in Gilbert AZ or surrounding area on 480 210 7011 or visit our website.