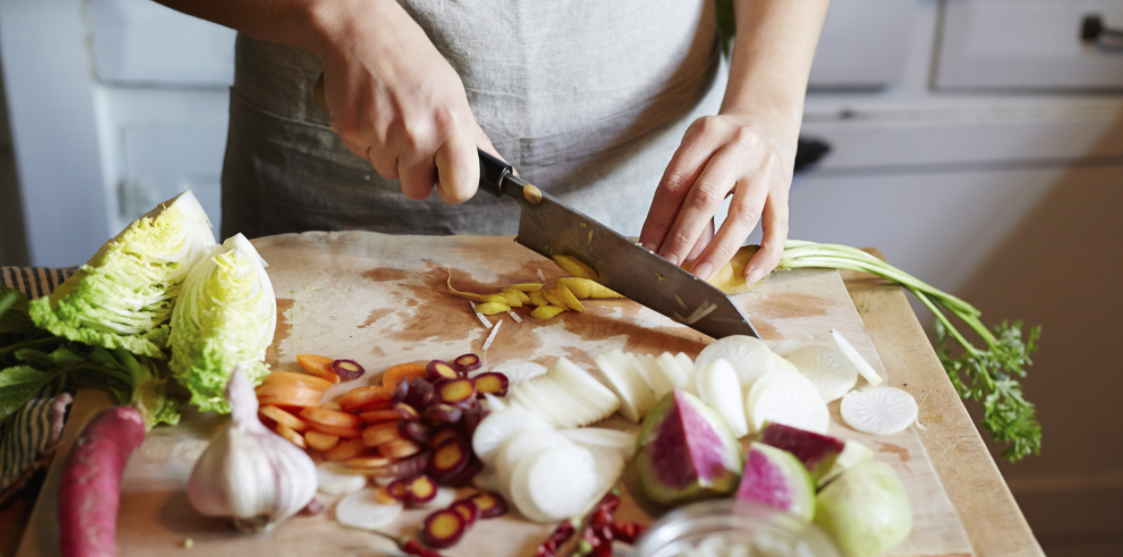 Stuck in a cooking rut? Try these tips to amp up your cooking skills and mix it up a bit!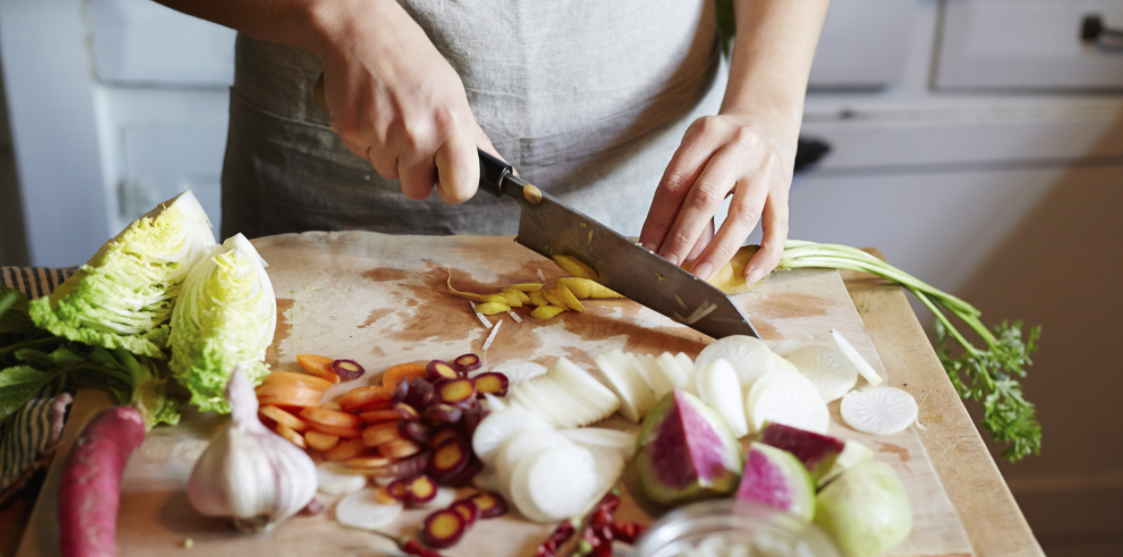 Photo: Huffington Post
If your Taco Tuesdays have morphed into Taco Thursdays, Taco Saturdays, and so on, you could be in a home cooking rut. And, hey, there's nothing wrong with tacos (yum!), but sometimes we fall back on recipes or meals that we know by heart and are, thus, easier on our overworked brains. It's not hard to become a better home cook, though—it just takes a bit of consistency in the kitchen and willingness to try new things. Read on for tips on how to become a better cook—your belly and your family members will thank you. If you're seeking a resource to use on a regular basis, there's always websites that teach you about the ingredients rather than simply giving you the recipes. Whatever route you go, there's one thing we can all surely agree upon—there's nothing better than a home cooked meal.
Start Out Simple
When it comes to fitness, if you shoot for the hardest routine the first week, you're likely going to burn out and never return to the gym. The same goes for cooking—if you decide on making a three-cheese soufflé followed by Baked Alaska for your first home-cooked meal, you're going to crash and burn … possibly literally. Cleaning your kitchen after meals like that is enough to make you scream, "I quit!" Start out with simple recipes, such as something made in the crockpot. The crockpot—or slow cooker—is like magic. You throw in a few ingredients, leave for work, and come back eight hours later to a gourmet meal. Okay, okay, so it might not go that perfectly but it's pretty darn close. Charley's Slow Cooker Mexican Style Meat from the website Allrecipes.com is a great option, as you can serve it so many ways. Whether you serve it over rice, over noodles, or in a taco, this one will get you rave reviews every time, and no one needs to know how easy it was to make.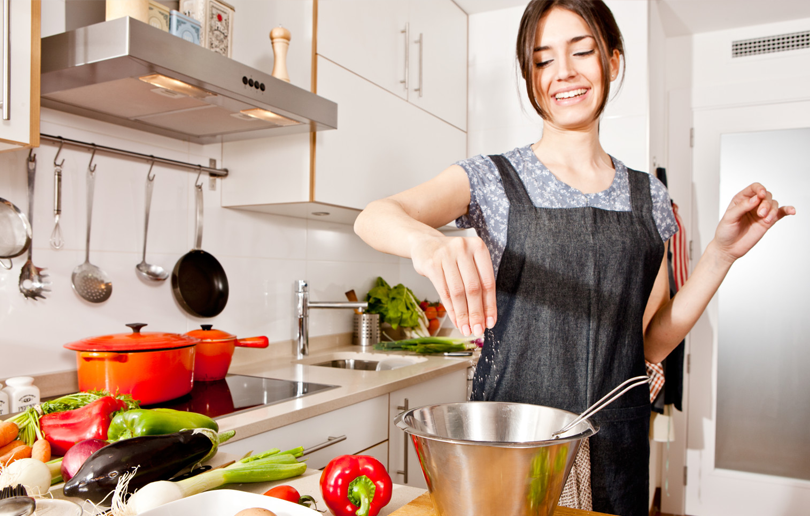 Photo: Mother, Baby & Child Magazine
Use Recipes As a Guide
If you're inexperienced in the kitchen, you can always visit places like Foodora restaurants in Brisbane for inspiration for your own recipes. Then, start with a cookbook or with online recipes. This will teach you what ingredients you enjoy and what you can do without. Once you become more versed in what works for you and the people you cook for, you can get a bit more adventurous as far as using your instincts. Instead of getting out your tablespoons and measuring cups you might begin to add a "dash of this" and a "taste of that." This is particularly helpful when you're making food that's spicy; as you can cater to the palates of those you're serving. Your buddy, Frank, might like his chili five-alarm-style while your daughter might need just a hint of spice.
Take a Class
When we hear the word "class", most of us likely cringe, as it drums up images of cramming for final exams, brutally picky social groups, and long nights of studying. If you're simply learning how to cook for fun, classes can actually be a blast. Grab a friend and take a class at your local college, take a class or two at a nearby store like Sur la Table, or hire a chef to come and teach you and your friends a few things from the comfort of your own kitchen. Whatever you choose, this can push you over the hump from nervous novice to a confident cook extraordinaire.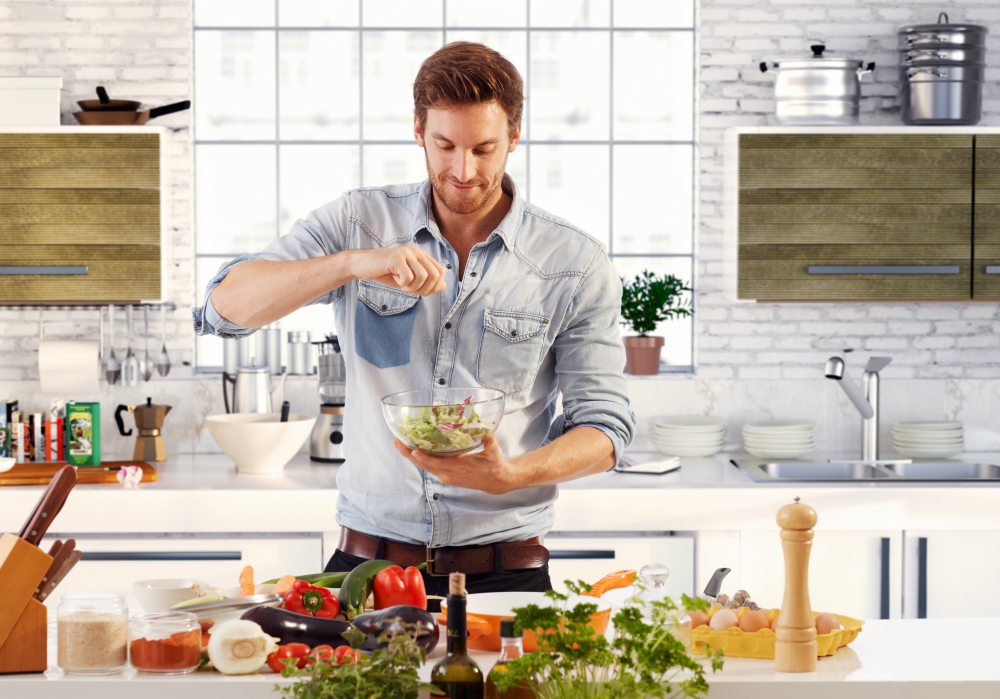 Photo: Fresher Am
Make it Social
Don't be the kind of cook who makes everything before the guests get there. Sure, that works for some people but if you want to break out of your shell when it comes to cooking, have the courage to do so after the guests have arrived. This is particularly fun if you've got a kitchen that lends itself to cooking in unison with social interactions. Better yet, grab one of your guests and assign him as sous chef. You'll get extra help chopping the veggies and you'll find out the latest happenings in his life. It's a true win/win!
Wondering how to become a better home cook? In the words of Nike, "Just do it!" With practice and a bit of courage, you'll be confident in the kitchen in no time.