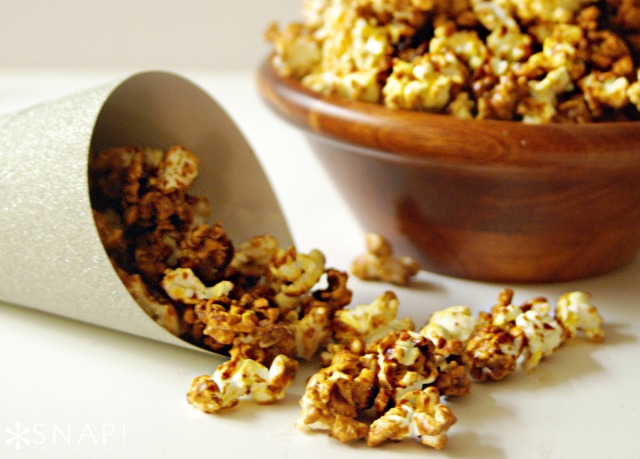 Looking for the perfect snack this New Year's Eve? This gingerbread butter popcorn is for you!
This gingerbread butter popcorn is so addictive, you'll need to make multiple batches to satisfy your party guests! It's really easy to make, all you need is popcorn, butter, and spices. The popcorn is then thrown into the oven and you're finished! The caramel syrup drizzled over the popcorn is just to die for, and it'll become a holiday tradition in no time flat!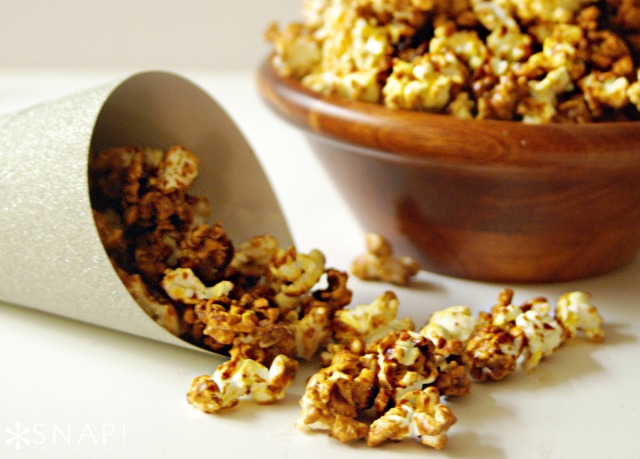 New Year's Eve Snacks: Gingerbread Butter Popcorn
2014-12-30 13:15:02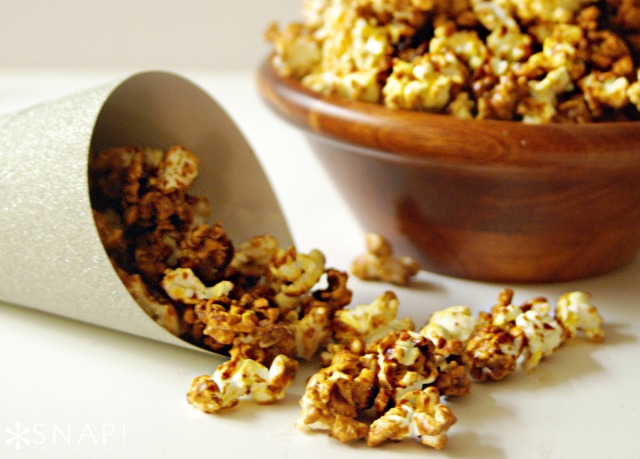 CAUTION: Super addictive! Be sure to make more than one batch!
Ingredients
14 c. popcorn
1/2 c. butter, cubed
3/4 c. brown sugar
¼ c. corn syrup
¼ c. molasses
1/2 tsp. ground ginger
1/2 tsp. cinnamon
1/2 tsp. cloves
1/4 tsp. salt
3/4 tsp. vanilla
½ tsp. baking soda
Instructions
Pop your popcorn and place it in a bowl coated with butter.
Spray 2 cookie sheets with cooking spray.
Preheat your oven to 250 F.
Melt the butter, brown sugar, corn syrup, mollasses, ginger, cinnamon, cloves, and salt in a saucepan. Bring it to a boil and stir constantly for 5 minutes. The syrup should be a dark amber color.
Take it off the heat and add in vanilla and baking soda. The syrup will get light and fluffy.
Immediately pour the syrup over the popcorn and mix well.
Place the popcorn on the cookie sheets and place it in the oven for 45 minutes. Stir the popcorn every 15 minutes. Keep an eye on the popcorn or it will burn.
Store the popcorn in an airtight container.
Better HouseKeeper https://betterhousekeeper.com/
Photos: Snap Creativity.