How To Remove Candle Wax From Dead Candles and Reuse the Jars!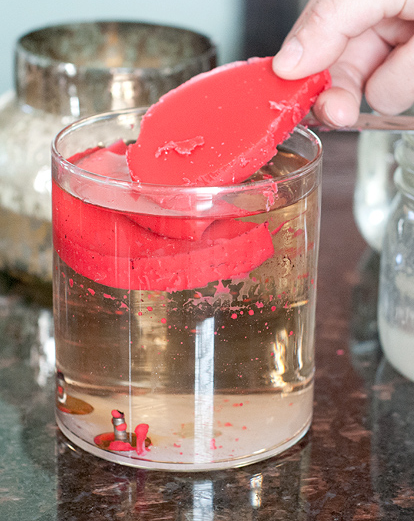 If you've got a bunch of used up candles lying around, but don't want to toss them because of their pretty jars, this is for you! We will show you the easy way to take out any leftover wax!
We love candles, and like most candle fanatics, we've got a bunch of practically empty candle jars lying around. The jars can be reused for many things like storing q tips in your bathroom, or you could use it as a vase. The possibilities are endless, and this easy trick will have you cleaning out those jars in no time! Keep reading for the genius solution!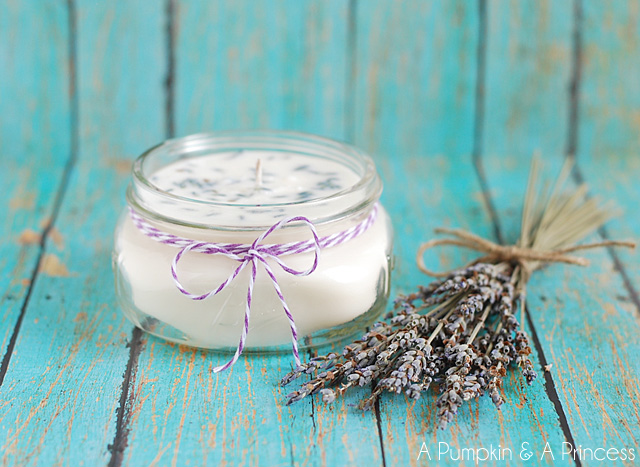 Step #1:
Boil some hot water and pour it into the candle jar.
Step #2:
Allow the water to cool completely. This step is so incredibly important because you do not want to pour any warm or hot wax down your drain!
Step #3:
When the water has cooled, you will notice the wax float to the top. Simply break the wax in half using a butter knife and take out the wax. If there's any leftover bits, they're easily removed using warm water and a scrubby sponge.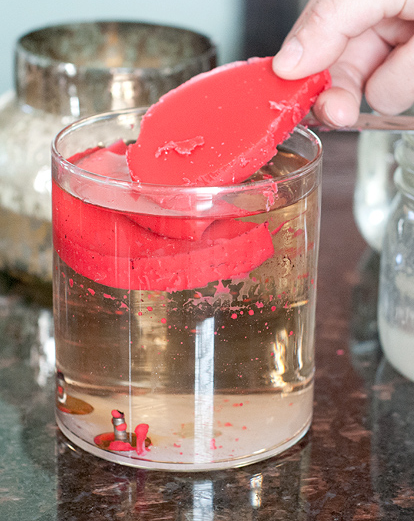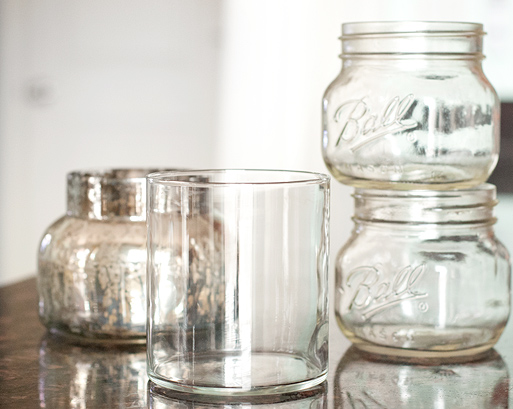 Photos: A Pumpkin and a Princess, Yellow Brick Home.