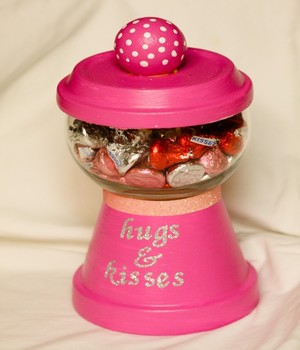 Looking for an inexpensive Valentine's Day craft to do with your kids? Make this gumball machine! It's super easy and all you need are dollar store materials!
We're loving this super cute gumball machine! What's great about it is that it's cheap to make, and you can get the kids involved in making it! Fill it up with Hershey's Kisses, pink and red M&M's, or Valentine's Day conversation hearts! Head on over to your local dollar store for supplies and let's get started!
Supplies:
– 4″ terracotta pot and 4″ terracotta saucer
– wooden doll head
– paint
– a small round bowl
– alphabet stickers
– ribbon
– glue
– candy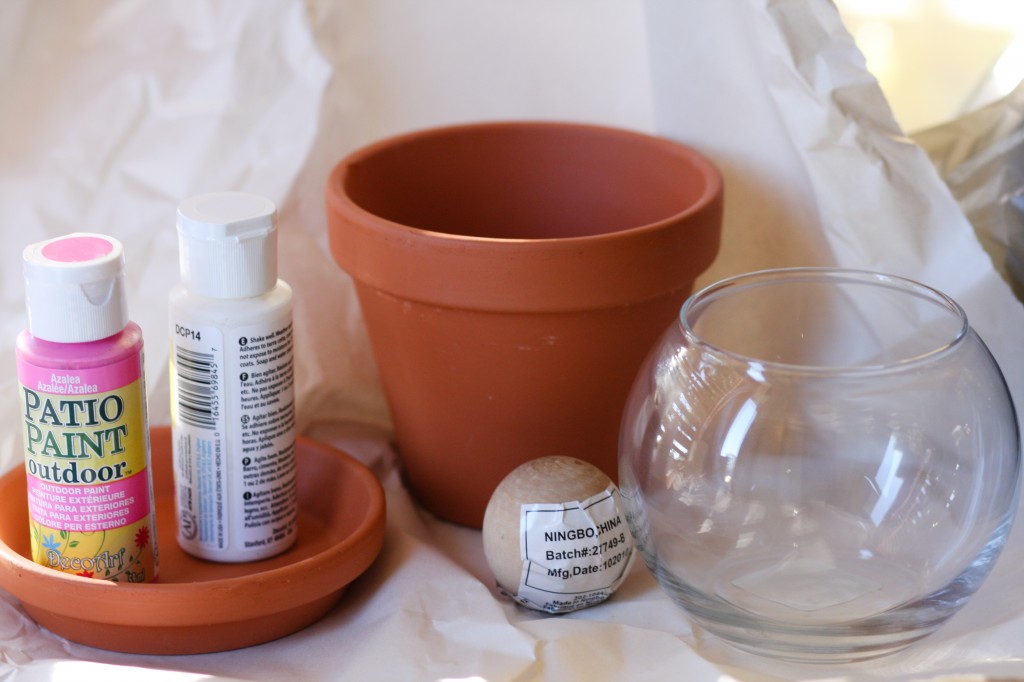 The first thing you need to do is paint the pot, saucer, and the doll head. Get as creative as you like! When the paint has dried, glue the doll head to the top of the saucer. Now take your pot and turn it upside down. Glue the bowl on top of the pot. When everything has dried completely, fill up your bowl with candy (we love Hershey's Kisses and conversation hearts!) and place the saucer lid on top.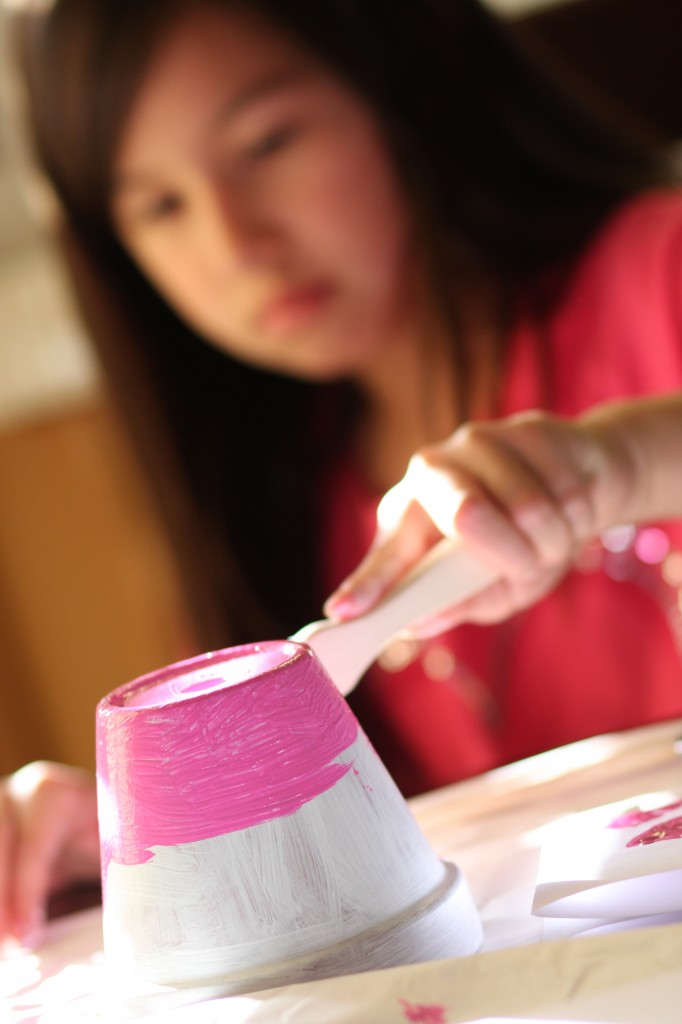 Don't forget to get creative with your gumball machine! Switch up the pink and white paint for black and silver, baby blue, or red. Add glitter, rhinestones, or pearls. Anything goes! This makes a great craft to do with the kids because it's super easy to make, and we bet the kids will want to make a ton of these!