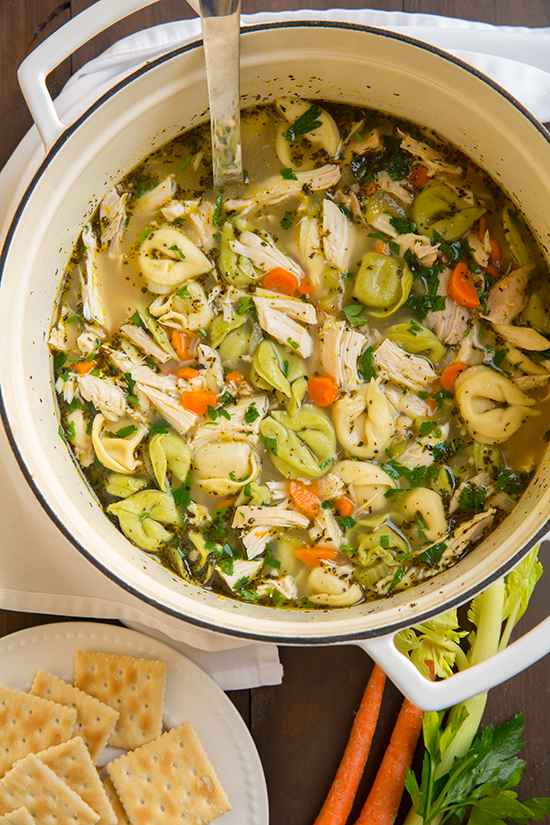 This is not your ordinary chicken noodle soup! This soup is loaded with delicious tortellini and Italian seasoning!
Winter isn't going to let up anytime soon, and that's why you should warm yourself up with this tasty chicken tortellini soup! We just love soup, and there's no better way to end a hectic day than with some hot soup and crusty bread. This chicken soup is simple to prepare since it uses the rotisserie chicken you can buy at any grocery store. Add in some tortellini and veggies and you've got yourself a soup fit for a king! It also works well for weeknight dinners, and we think it would work in a crockpot, too! Keep reading for the recipe!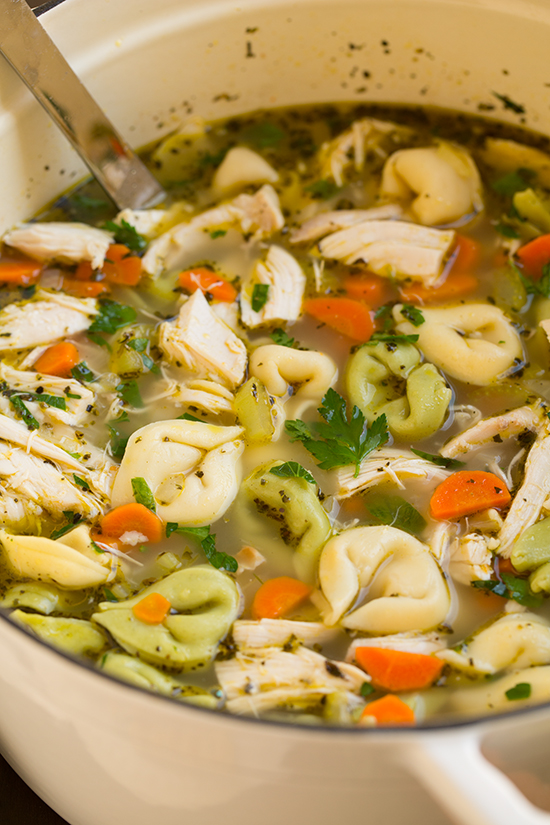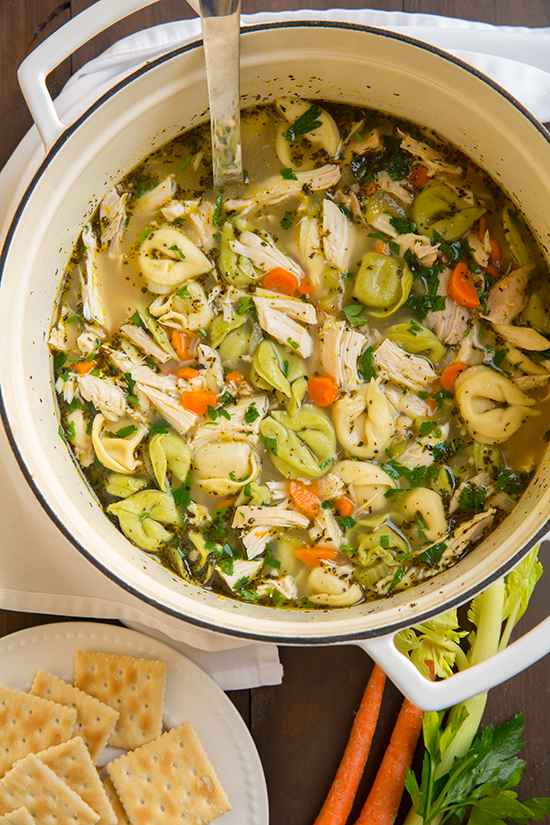 Not Your Ordinary Chicken Soup! Tortellini Chicken Noodle Soup With Italian Seasoning
Serves 6
This chicken tortellini soup uses store-bought rotisserie chicken, chicken broth, and veggies. Great for hectic weeknights!
Ingredients
1 1/2 Tbsp olive oil
1 1/2 cups chopped carrots
1 cup chopped celery
1 cup chopped yellow onion
4 cloves garlic, minced
4 (14.5 oz) cans low sodium-chicken broth
1 1/2 tsp Italian seasoning
Salt and freshly ground black pepper, to taste
12 oz refrigerated three cheese tortellini*
1/2 cup packed parsley (stems and all), plus more for serving
2 1/2 – 3 cups shredded rotisserie chicken (from one 29 oz chicken)
Instructions
Heat up the oil in a large pot over medium heat.
Add in carrots, celery, and onion. Saute 4 minutes.
Add in garlic and saute for an additional 30 seconds.
Add chicken broth, Italian seasoning, salt, and pepper.
Bring the soup to a boil over medium-high heat, then cover and allow it to boil for 5 minutes.
Add in tortellini and parsley.
Cover and boil for an additional 6-8 minutes.
Use tongs to take out the parsley.
Stir in chicken and cook for 1 minute.
Serve warm topped with fresh parsley.
Photos: Cooking Classy.