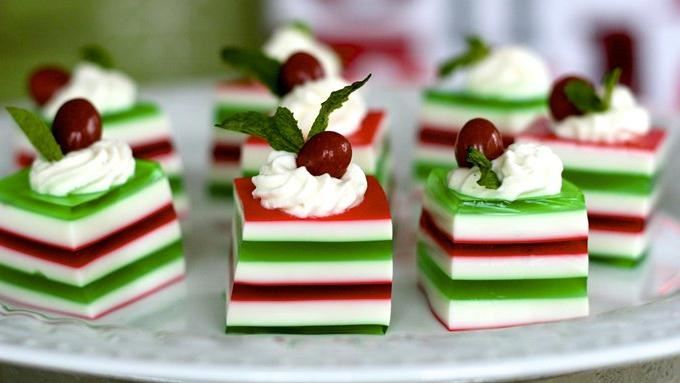 We've got a special treat for the adults! These cherry and lime vodka jelly shots are so festive and make the perfect treat for your Christmas party!
Let the adults have a little Christmas fun, too! We're sure your friends and family will love these tasty jelly shots! They're made with cherry and lime jello and have a very special ingredient – vanilla vodka! They may look complicated, but they're so easy to make! Add some whipped cream and mint leaves on top and any red candy you like (we love red Skittles!) and you're ready to party!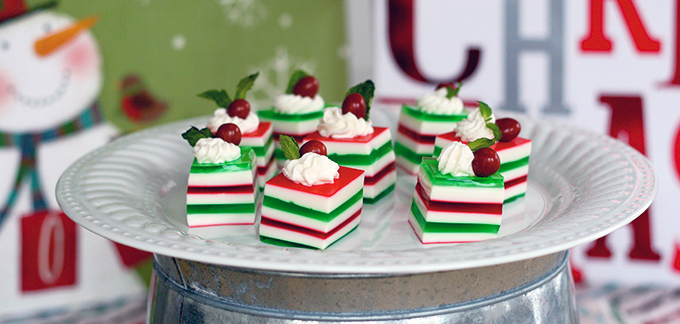 Ingredients:
1) 1 three ounce box cherry gelatin or jello
2) 1 three ounce box lime gelatin or jello
3) 3 packets unflavored gelatin
4) 1 14 ounce can sweetened condensed milk
5) 1 1/2 cups vanilla vodka
6) 36 dollops whipped cream
7) 36 mint leaves
8) 72 small red candies (try red Skittles!)
Step #1:
Coat a square dish lightly with cooking spray. Spread the cooking spray around with paper towel.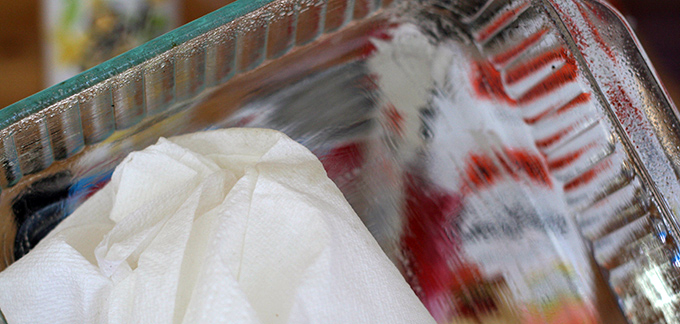 Step #2:
To make the cherry layer, add 1/2 a packet of gelatin over 1/4 cup of water. Leave it to soak for 1-2 minutes. Add in 1 box of cherry gelatin and 1 cup boiling water. Mix until it dissolves. Add 3/4 cup of vanilla vodka. Repeat this process to make the lime layer.
Step #3:
For the white layer, add 2 packets of gelatin to 1/2 cup of water and leave it to soak for 1-2 minutes. Add in 1 cup boiling water and 1 14 ounce can of condensed milk. Mix until the gelatin dissolves. This will make 3 cups of liquid. Leave it to cool to room temperature.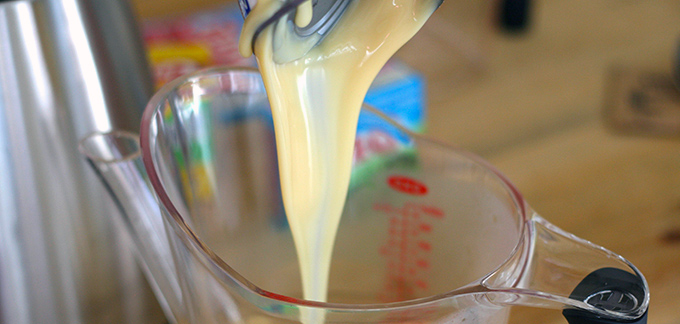 Step #4:
Add 1/2 of the cherry mixture into the pan. Place the pan in the fridge for 20 minutes for the gelatin to set. Once it has set, add 1/3 of the white mixture on top of the cherry mixture. If any air bubbles surface, pop them before placing the pan back in the fridge for 20 minutes. Repeat this process for the lime mixture. Add white over the lime, then cherry, then white, then finish with the lime. Leave the finished pan to set in the fridge for at least 2-3 hours, or overnight.
Step #5:
When you're ready to serve the jelly shots, gently pull the edges away from the pan. Invert the jelly onto a cutting board and cut into squares.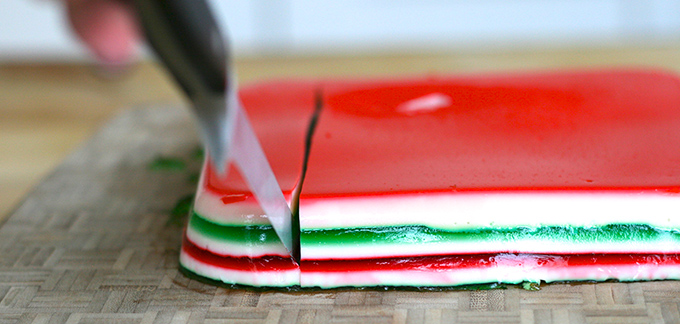 Step #6:
Place your jelly shots on a serving tray and top them with a bit of whipped cream. Top the whipped cream with a mint leaf and 2 red candies (to make a holly leaf). Enjoy!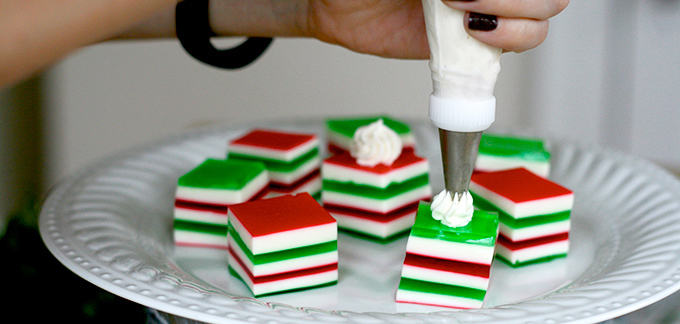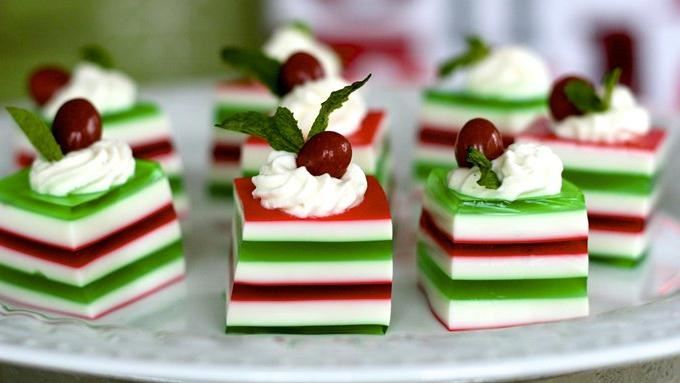 Photos: Tablespoon.