Easy Chocolate Snowcap Cookies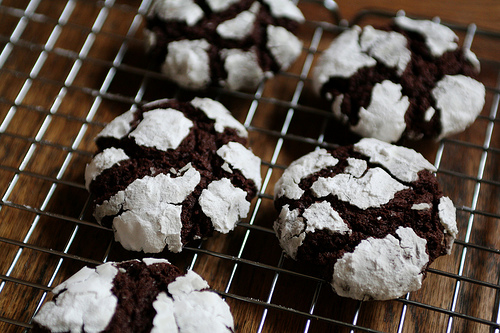 These chocolate snowcap cookies are a great last-minute treat you can easily make this Christmas!
Try these chocolate snowcap cookies this Christmas – you won't regret it! They're really easy and quick to make, which makes these perfect for any last-minute baking this Christmas! For a twist, you can also add in a teaspoon of espresso powder if you want the cookies to have a bit of a kick!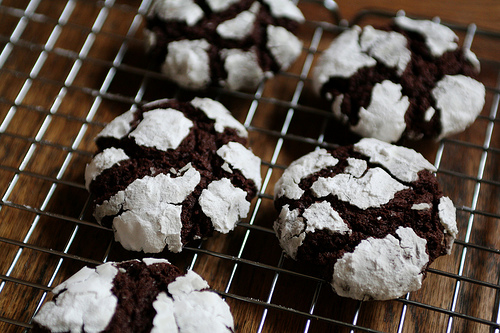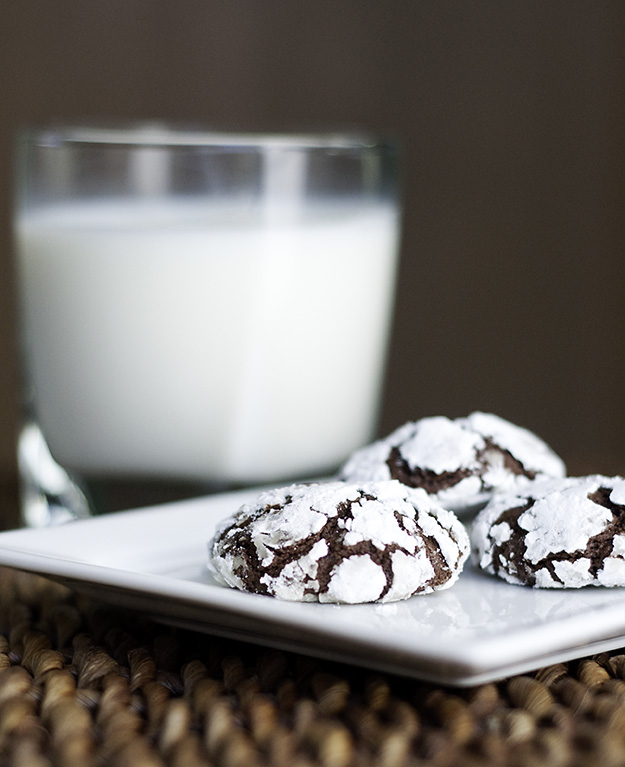 Easy Chocolate Snowcap Cookies
A delicious and chewy cookie that goes perfectly with a tall glass of milk!
6 oz dark chocolate, chopped
1/2 cup butter
1 cup brown sugar
2 eggs
1 tsp vanilla extract
3/4 cup flour
1/3 cup cocoa powder
1 1/2 tsp baking powder
1/4 tsp salt
1 cup powdered sugar
1 tsp espresso powder (optional)
In a heatproof bowl, melt the chocolate in the microwave. Set aside.
Beat together butter and sugar until fluffy and add in eggs 1 at a time.
Mix in vanilla.
Add in chocolate to the butter mixture.
Stir in flour, cocoa powder, baking powder, and salt. Mix together until just combined. The dough should be stiff.
Chill the dough in the fridge for 1 hour.
Preheat oven to 350 F.
Using 2 spoons, spoon out dough to make small balls of dough. Roll each ball in the palm of your hands to make it smooth, then cover it with powdered sugar (don't skimp on the powdered sugar!).
Place the dough balls on a baking sheet covered with parchment paper.
Bake the cookies for 12 minutes. When they're done, move them to cool on a wire rack.
 Photos: Shaws, Buns in My Oven.