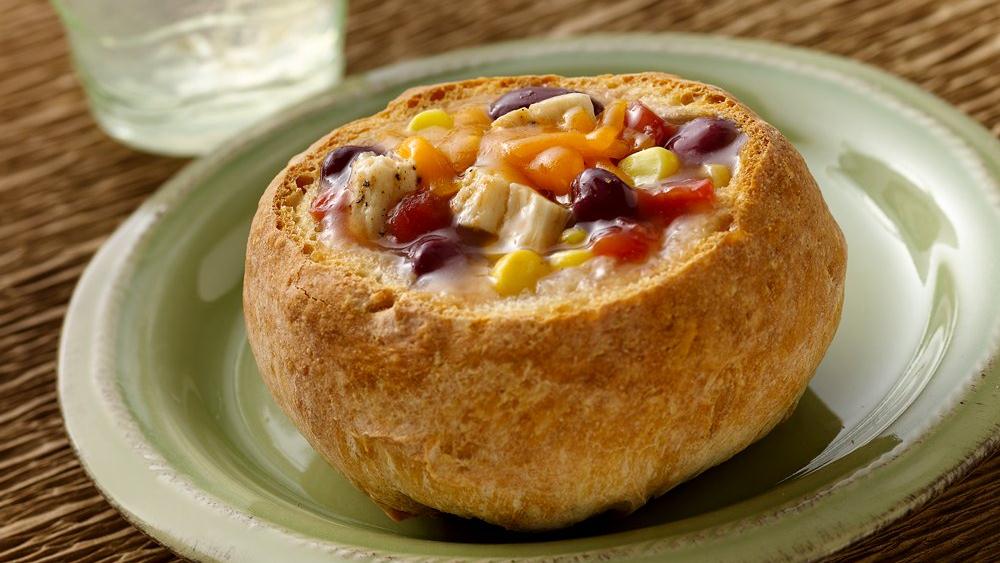 Word is that Tim Horton's might bring back the bread bowl. We surely can't wait, and that's why we've got a recipe on how to make your own at home! Read on for the delicious recipe!
The Tim Horton's bread bowl may be back, which is great news for us! We can't get enough of the bread bowl, and we're impatiently waiting for it to come back! If you're impatient like us, there is a way to make your own! For this bread bowl, a thick, hearty soup works best. We especially love thick chicken noodle or potato soup! We used white flour in this recipe, but you can substitute it for dark for a healthy alternative. You don't just have to put soup in these! How about cracking an egg inside mini bread bowls and baking it? You can also fill it up with some tasty mac and cheese! The possibilities are endless!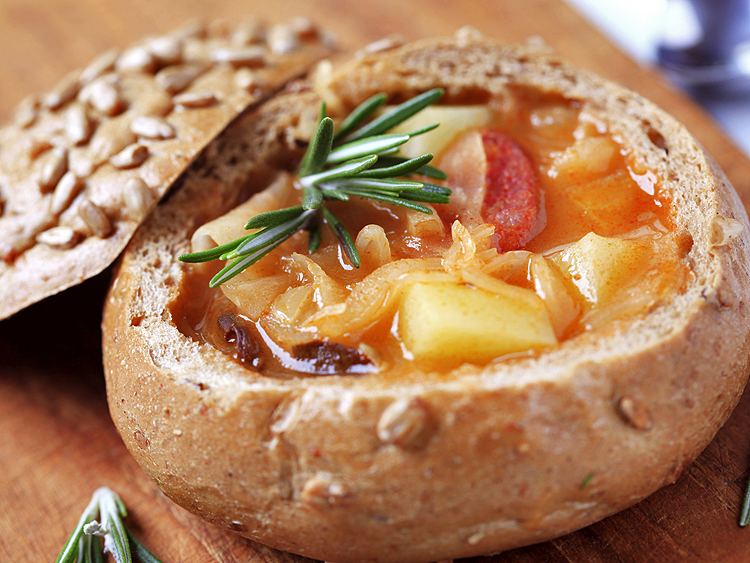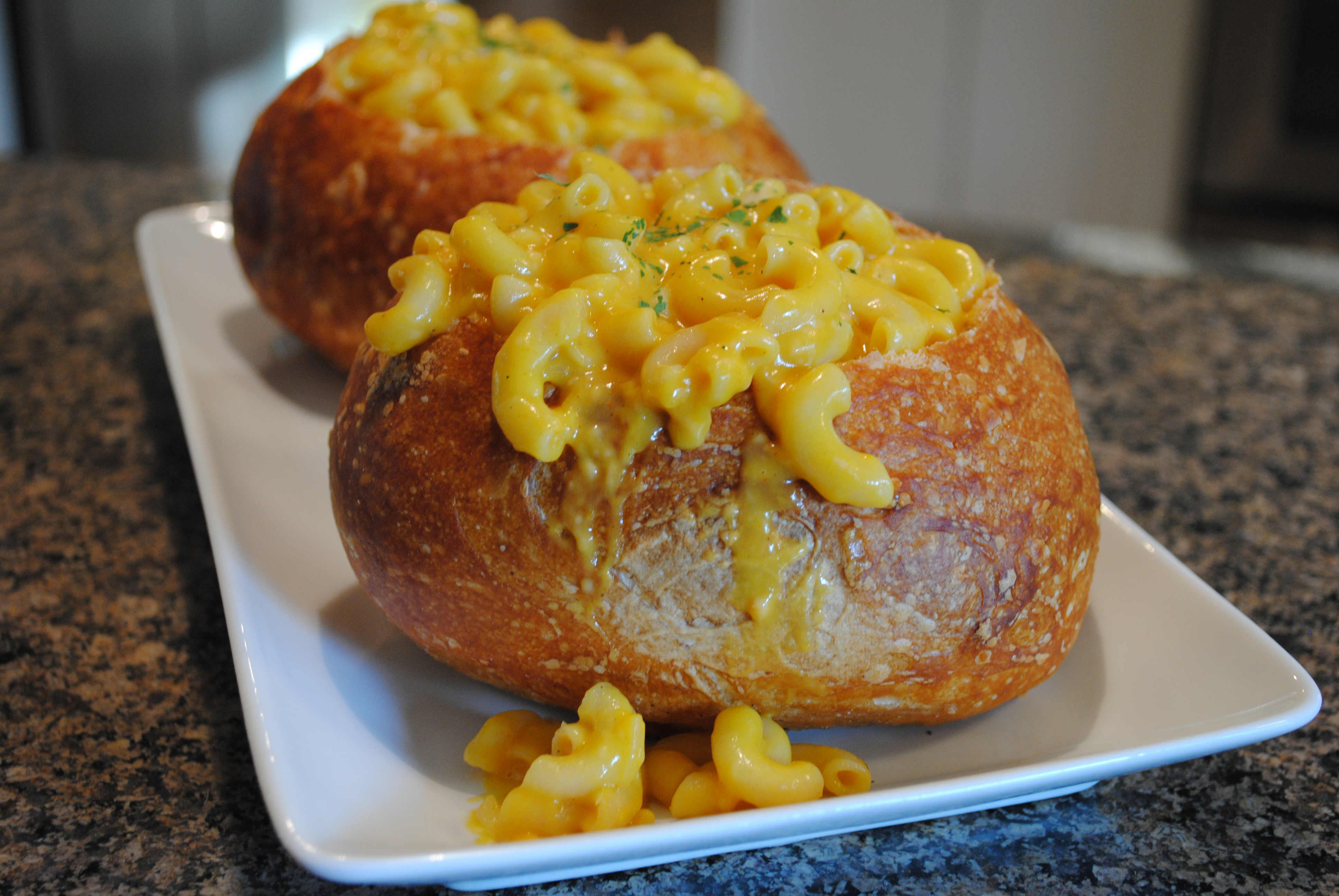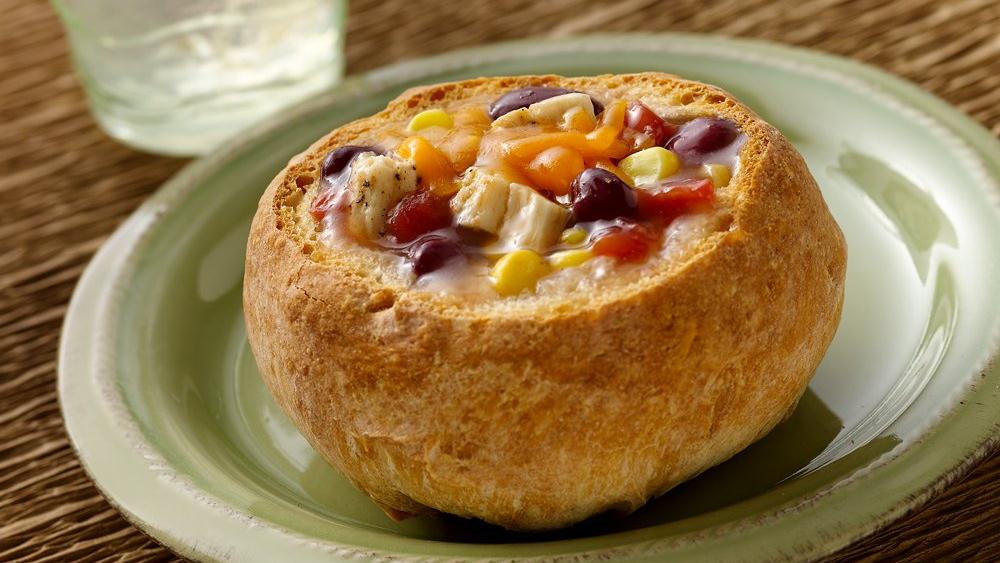 Tim Horton's Home-Made Italian-Style Bread Bowl
2014-06-06 18:38:08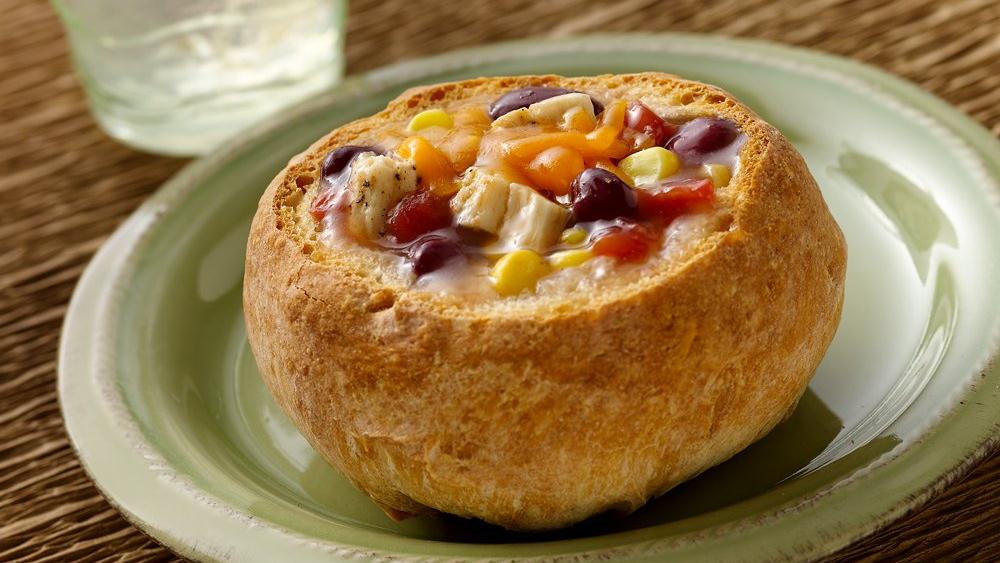 A thick, hearty soup goes best with these bread bowls! Try beef stew or potato soup! These bread bowls can be frozen for up to a month.
Ingredients
2 (.25 ounce) packages active dry yeast
2 1/2 cups warm water (110 degrees F)
2 tsp salt
2 tbsp vegetable oil
7 cups flour
1 tbsp cornmeal
1 egg white
1 tbsp water
Instructions
In a large bowl, dissolve the yeast in warm water. Leave it to sit about 10 minutes until creamy.
Add the salt, oil, and 4 cups of flour to the yeast and beat well. Stir in the remaining flour, about a 1/2 at a time, and beat well with an electric mixer after each addition.
Turn out the dough onto a lightly floured surface and knead it until it's smooth.
Lightly oil a large bowl and place the dough in the bowl. Turn the dough around to coat with oil. Cover with a damp cloth and leave it to rise in a warm spot until it has doubled in size. (About 40 minutes.)
When the dough has risen, punch it down and divide it into 8 equal portions. Shape each portion into a 4 inch round loaf. Place the loaves on slightly greased baking sheets that are sprinkled with cornmeal. Cover the loaves and let them rise again in a warm spot until they've doubled in size. (About 30-40 minutes.)
Preheat your oven to 400 F.
In a bowl, beat together the egg white and 1 tbsp of water, and lightly brush the loaves with half of the egg wash.
Bake for 15 minutes, then brush with the remaining egg wash. Bake for an additional 10-15 minutes until golden. Cool on a wire rack.
To make the bowls, cut a 1/2 inch thick slice from the top of each loaf and scoop out centers. You should be left with 3/4 inch thick shells.
Fill the bread bowls with hot soup and serve immediately.
Better HouseKeeper https://betterhousekeeper.com/
Photos: The Poch Times, Pillsbury, That Was Vegan.