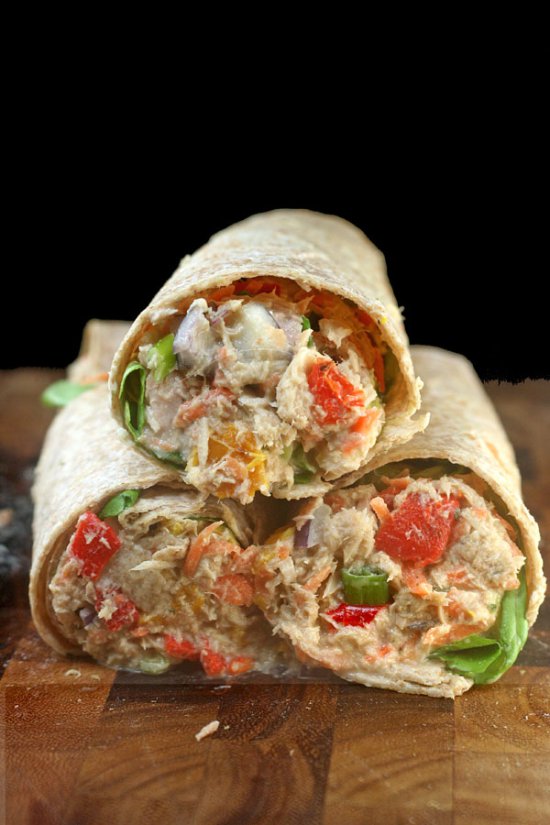 If you love chicken and tuna salad like us, making this recipe is a MUST!
We have the ultimate chicken/tuna salad recipe for you! It takes a little bit more time to make than regular chicken or tuna salad, but it's so worth it! This salad has Greek yogurt garlic ranch mayo instead of your regular mayonnaise. It also has veggies like grilled peppers, celery, carrots, and red onion. Without any further ado, here is the ultimate chicken or tuna salad that you must make today!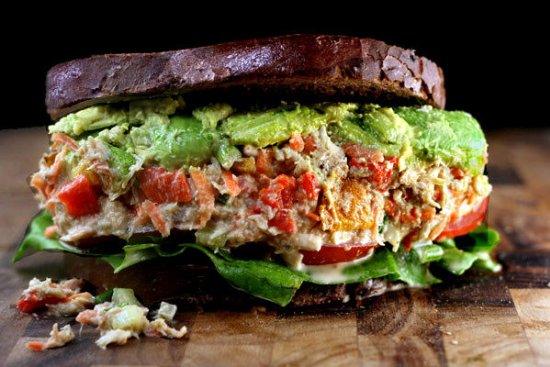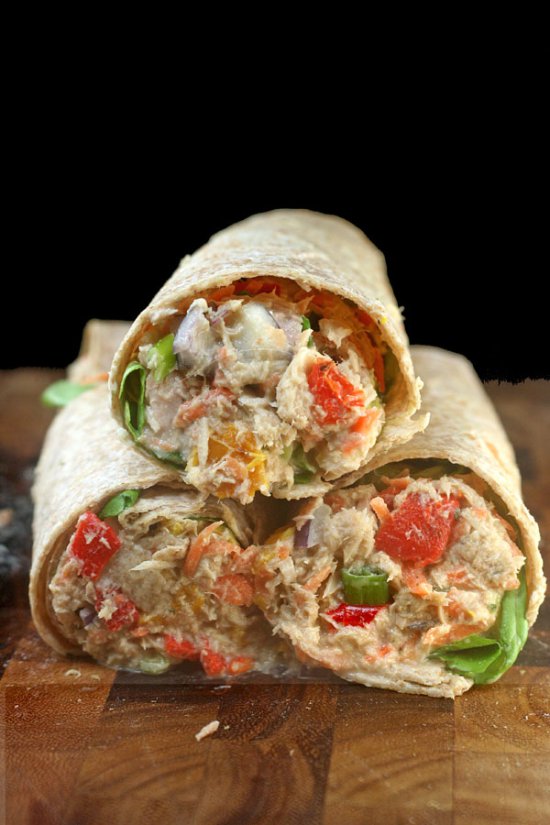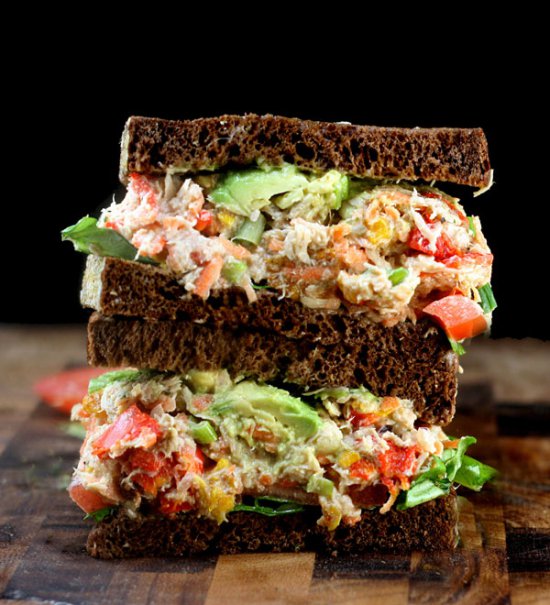 The ULTIMATE Chicken or Tuna Salad Sandwich Recipe!
We guarantee that this will be your new favorite chicken or tuna salad recipe!
Ingredients
2-3 cups shredded chicken or 4 cans of tuna (drained)
2 green onions (sliced)
1 red bell pepper (roasted, peeled, seeded and diced)
1 yellow bell pepper (roasted, peeled, seeded and diced)
1 small carrot (peeled and grated)
2 celery (finely diced)
1 small red onion (diced)
1-3 avocados, slightly mashed (number of avocados depends on how many sandwiches you're making)
salt and black pepper
For the Greek Yogurt Garlic Ranch
2/3 cup Greek yogurt
2-3 tbsp mayonnaise
1/4 cup fresh parsley (chopped)
2 tbsp chives (chopped)
1 tbsp fresh dill weed (chopped)
1 garlic clove (chopped and smashed into a paste with a pinch of salt)
1/4 tsp garlic powder
1/2 tsp onion powder
1/4 cup buttermilk
salt and pepper to taste
For the Salad
Combine first 7 ingredients in a large bowl. Mix in as much of the Greek Yogurt ranch mayo as you like.
Cover the bowl with plastic wrap and refrigerate for at least 2 hours.
Serve as sandwiches, slightly mashing an avocado on top or spreading the avocado on one or both slices of bread.
For the Greek Yogurt Garlic Ranch
Place Greek yogurt in a strainer lined with cheesecloth over a bowl. Cover the strainer and allow excess liquid to drain for about 1 to 2 hours.
In a bowl, stir together yogurt, mayonnaise, parsley, chives, dill, garlic paste, garlic powder, and onion powder.
Stir in buttermilk.
Season to taste with salt and pepper.
Wrap and refrigerate for several hours before adding to salad.
 Photos: Parsley Sage and Sweet.