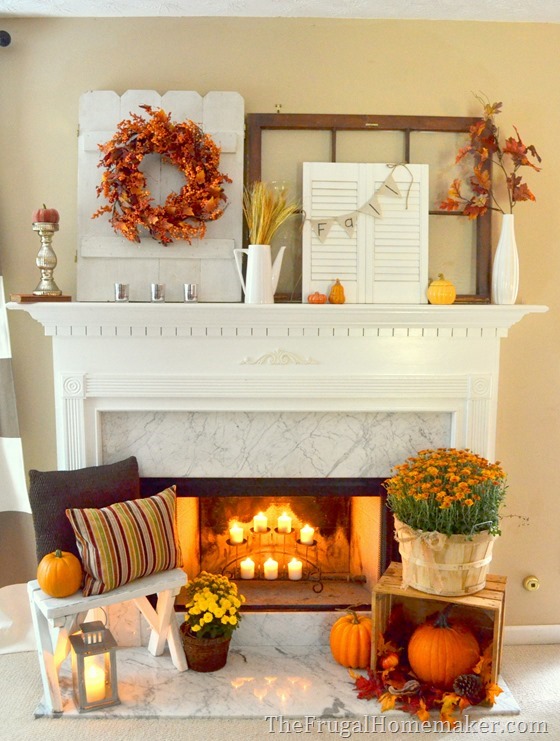 We're loving this fall mantle! Crisp white with a touch of rustic and classic fall colors, this mantle is festive and simple to put together. Keep reading to see more!
If you're unsure of how to decorate your mantle this fall, take a look at this one! It's simple, festive, and you can put it together on the cheap! Scroll down for more pictures!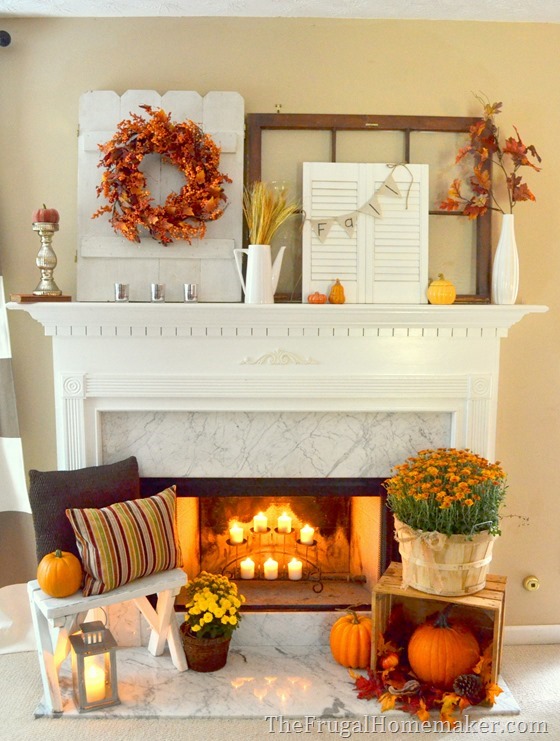 The first thing we noticed about the mantle is the neutral backdrop. The mantle itself is a crisp white, which makes the fall accessories pop! For your mantle, choose fall shades that stand out. The bright oranges work great against the white, and if your mantle is more of a beige color, choose contrasting, but similar tones. Since the crisp white of the mantle is a cold tone, the fall accessories are as well. Choose what fits your mantle best.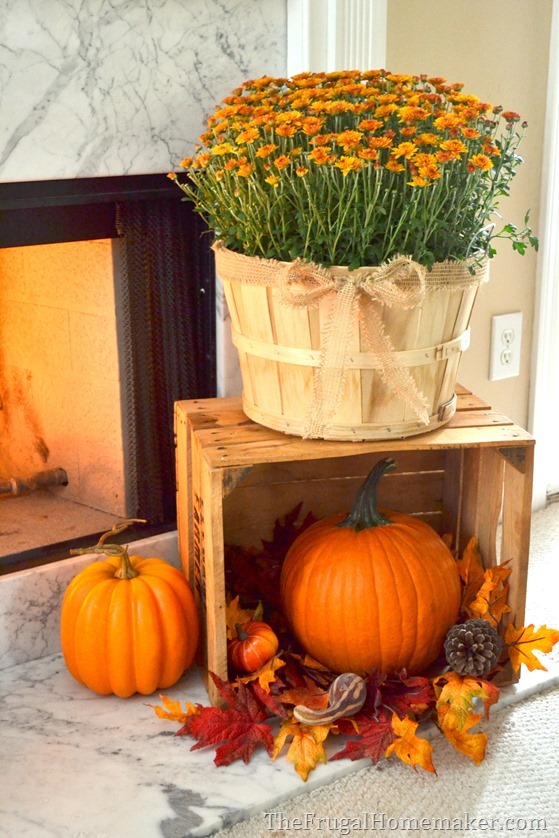 The rustic crate makes the perfect stand for these flowers. To fill up the crate, a pumpkin nestled on top of leaves works great. The mini pumpkin, squash and pinecone look so cute inside, too!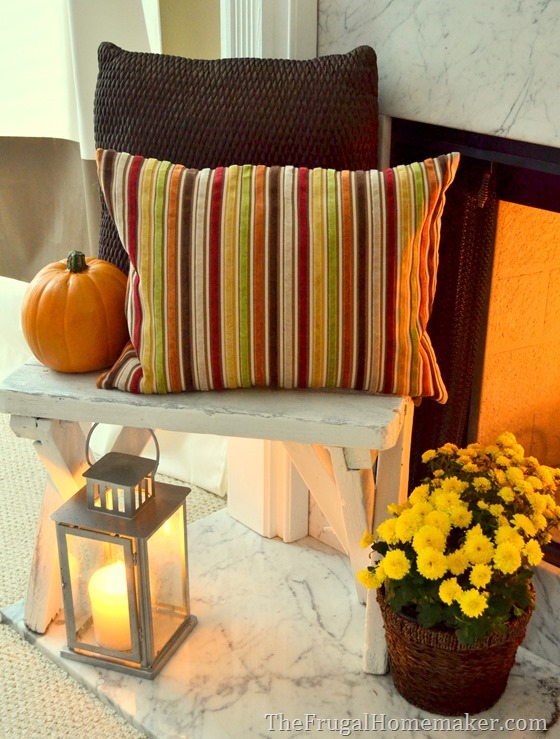 One of the easiest ways to accessorize is with pillows! You can use slipcovers if you don't want to buy new ones. For festive but cheap pillows, check your local Wal-Mart or Target.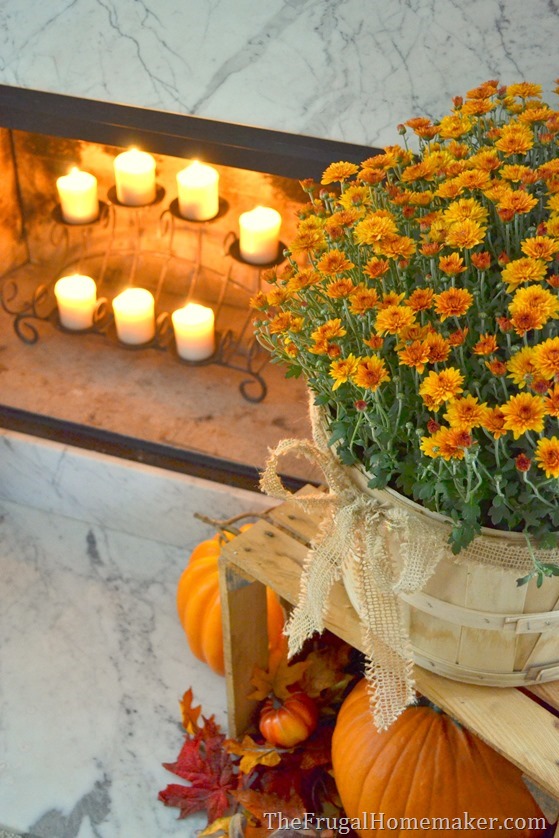 Add warmth to your mantle with candles! Grab cheap candleholders and candlesticks at the thrift store and spraypaint them to match your mantle.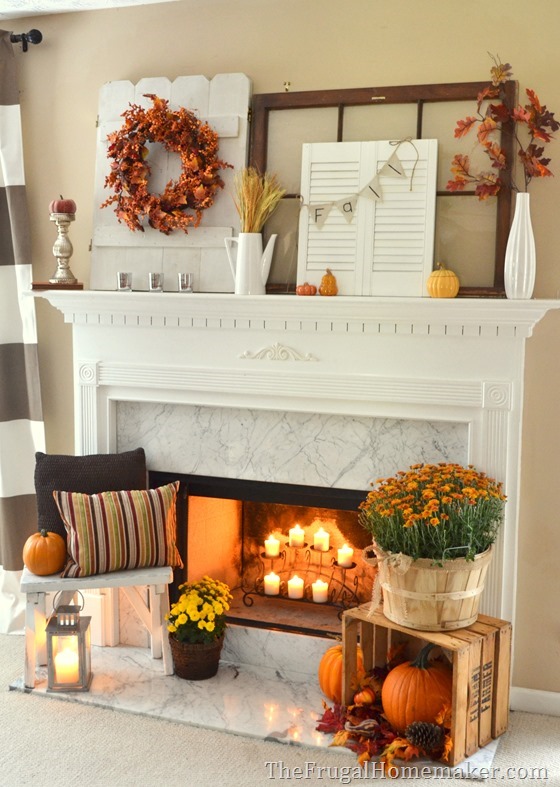 The top of the mantle is kept simple, with a salvaged piece of fence painted white, a leaf wreath, and more mini pumpkins. The garland adds a cute touch to the mini shutters, which can easily be replicated at a larger scale, if you like. You can make a large garland covering the entire mantle with burlap, which is a great choice for those on a budget.
Photos: The Frugal Homemaker.