Why Many People Enjoy White Wine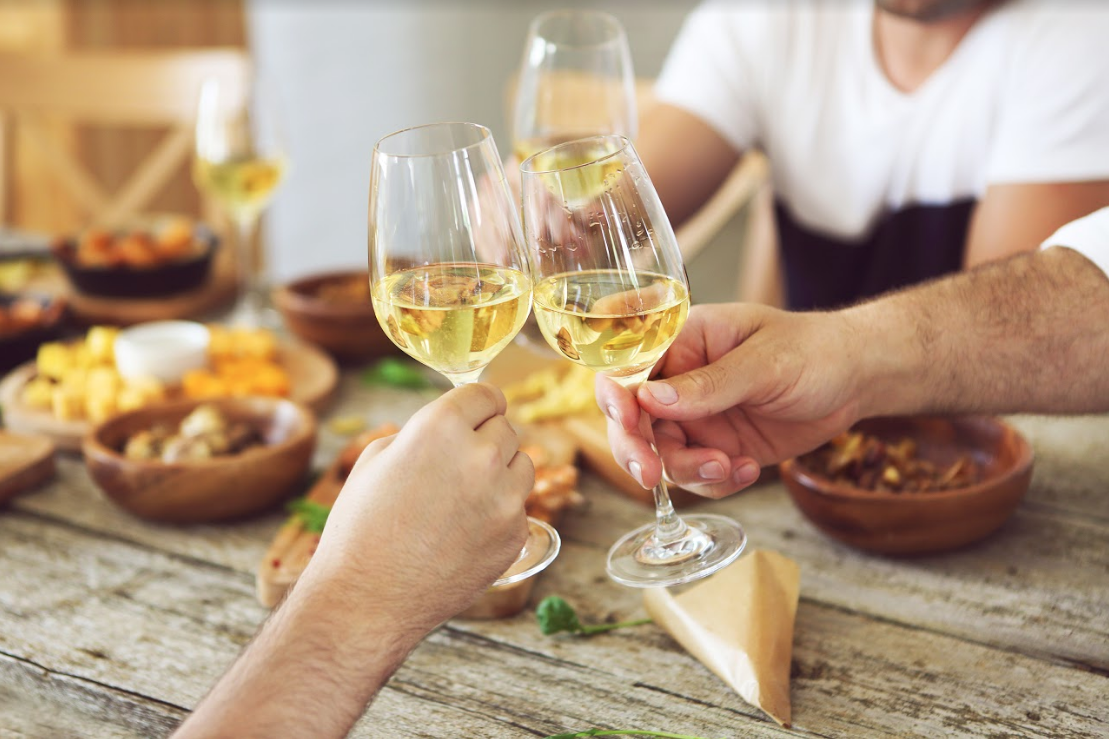 When you think of wine, the image that first comes to mind is likely a glass of red wine. The red variety is much more popular when it comes to wine, partially due to its potential health benefits!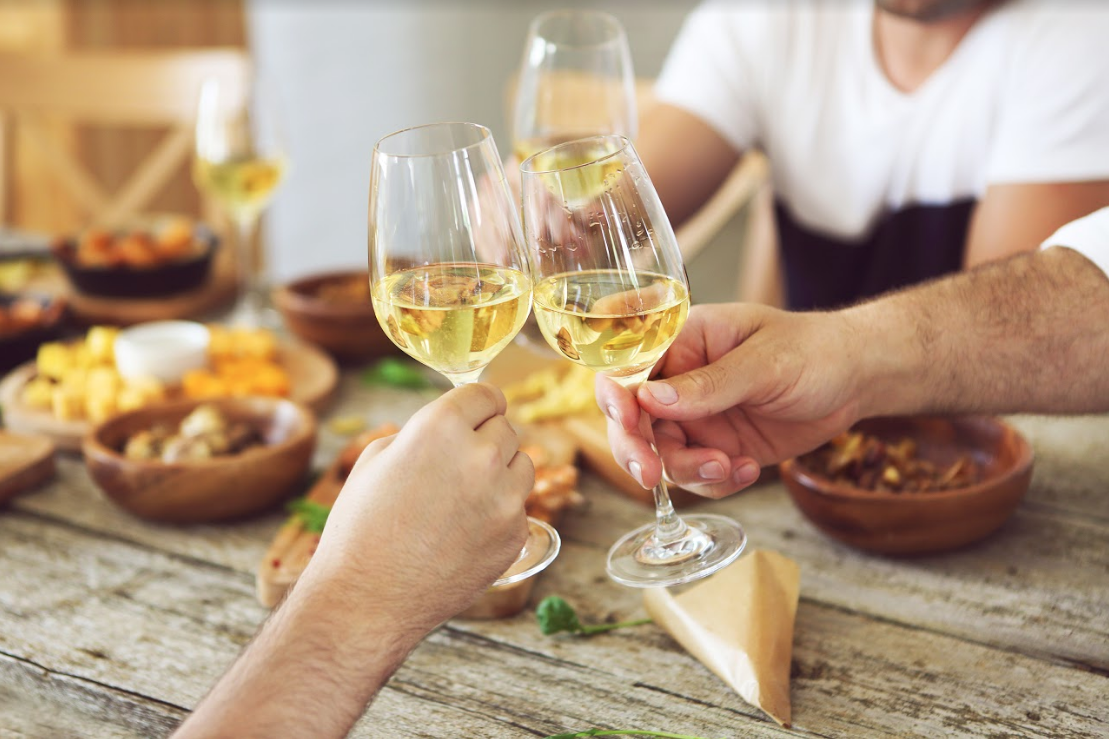 Photos By: Adobe Stock Images
The red color of the wine comes from the grape skins included in the wine making process, and those skins contain antioxidants that benefit heart health. However, recent discoveries have revealed that white wine also has potential contributions to health. And even before that discovery, white wine was still a popular beverage, if sometimes outshone by its more vibrantly-colored counterpart. Some of the reasons for that popularity are listed below:  
1. Health Benefits 
Red wine isn't the only antioxidant-rich wine you'll can buy. White wine also provides some potential benefits—white wine is great against oxidative stress as it contains phenolic compounds. It may help fight against stress and keep you well. It also has some potential contribution to good heart health according to a 2018 published study in Clinical Nutrition.  
In the same year, a separate study was published in the Journal of Nutritional Biochemistry. It refers to the same antioxidants found in white wine. Those antioxidants were revealed to potentially combat the risk of Alzheimer's Disease in animal subjects. Caffeic acid, an antioxidant in white wine, also reduces the risk of both heart and kidney problems.  
There are other health benefits attributed to drinking white wine as well: 
Dry white wine can relax and promote good digestion. 

It is beneficial to blood pressure, improves mood, and helps to maintain good cholesterol. 

White wine has a positive impact on lung health 
2. Characteristics 
White wines differ from one another. Whether you like single grape varietal, or wines made from blends, white wines are refreshing favorites for many. The versatility is endless—so endless that you may have a hard time taking a pick from the available flavors.   
It's not just about the taste of the wine. It's also about which foods you can partner the wine with, something that won't overwhelm your favorite white wine and that the wine will complement.  
 A Sauvignon blanc leans on the dry side with a tart and fruity flavor. It's said to be similar to the taste of grapefruit. You can drink this refreshing and aromatic wine on its own for the joy of it, but if you want to pair it with good eats, drink it with foods like cheese, coconut shrimp, or charcuterie meats.  

Chardonnay is another type of white wine that is immensely popular for its complexity. It can have a full-bodied taste with hints of spice, oak, butter, vanilla, and more. The versatile nature of chardonnay is owed to winemakers' different processes, giving drinkers a variety to look forward to. You can partner this wine with any creamy or flavorful dish. 

Pinot gris (French) and Pinot grigio (Italian), which are variants from the same grape, are more full-bodied than the lighter Sauvignon blanc, dryer, and crisper. The wine is typically a light-yellow hue, citrusy with hints of green apple. You can drink it on its own, but it is also best eaten with flavorful pasta or tasty salads. 

A popular dessert wine, Riesling, is known for its flexibility—labels of Riesling can range from dry to saccharine, and, in some cases, it can have an almost mineral and floral taste. They taste well with Asian food and desserts.  

Viognier has a tropical fruit taste with floral aromas. A popular Australian brand uses honeysuckle and lychee, which bring a refreshingly bright taste. This wine pairs well with grilled shrimp, cucumber salad, baked brie cheese, or prosciutto-wrapped fruit.  
3. Lower in Calories 
Those who like to drink wine may not have its caloric content in mind, but you'll be glad to know that wines are not that fattening. So, when you're pairing your favorite white wine with tonight's dinner, you won't have to worry that you're throwing your carefully chosen and portioned meal out of balance. White wines also have varieties with lower calories, particularly Chardonnay, Sauvignon blanc, and white Zinfandel. 
4. Cooking Ingredient 
Wine isn't good just for drinking with food—you can put it in your meals as well. For as long as culinary methods existed, wine has been as much of a cooking staple as it has a drinking staple. Chefs use different kinds of white wine to create gourmet meals. However, not all wines for drinking will do well as a cooking ingredient. White wines that are characteristically dry and crisp, which complements various types of food and creates unique tastes. Some of white wines better for cooking are: 
Sauvignon blanc   

Pinot gris or grigio 

Semillon 

Pinot blanc 
These cooking wines will serve various meats such as seafood, pork, and chicken. They work well with mushrooms, too. Chefs often cook with the type of dry white wine that they'll drink. However, it is worth noting that the heat from cooking destroys much of the complex ingredients in a wine, which is why more complex wines like Chardonnay should be mostly for drinking.  

5. Party Favorites 
If you're planning an event for a special someone, you may also serve vintage white wine for a vintage theme party You can't go wrong with vintage white wines such as Chardonnay, Sauvignon blanc, Albariño, and Viura. White wines from the 1980s will still have the acidity and freshness that wine drinkers love. If you want to throw a relaxing backyard event during the summer, white wines are perfect for serving with light foods perfect for the season. They will go well with a refreshing dessert wine like Riesling because of its sweetness.  
In Conclusion 
People like white wine because of its taste and health benefits. Aside from the above-mentioned benefits, it's also a drink that you can enjoy with your loved ones. You can drink it as a standalone treat or pair it with delicious food, or you can drink it as you relax and wind down after a long. Feel free to experiment with different labels and varietals to find your favorite glass.