Decorate Your Home with Cacti for a Pop of Color and Warmth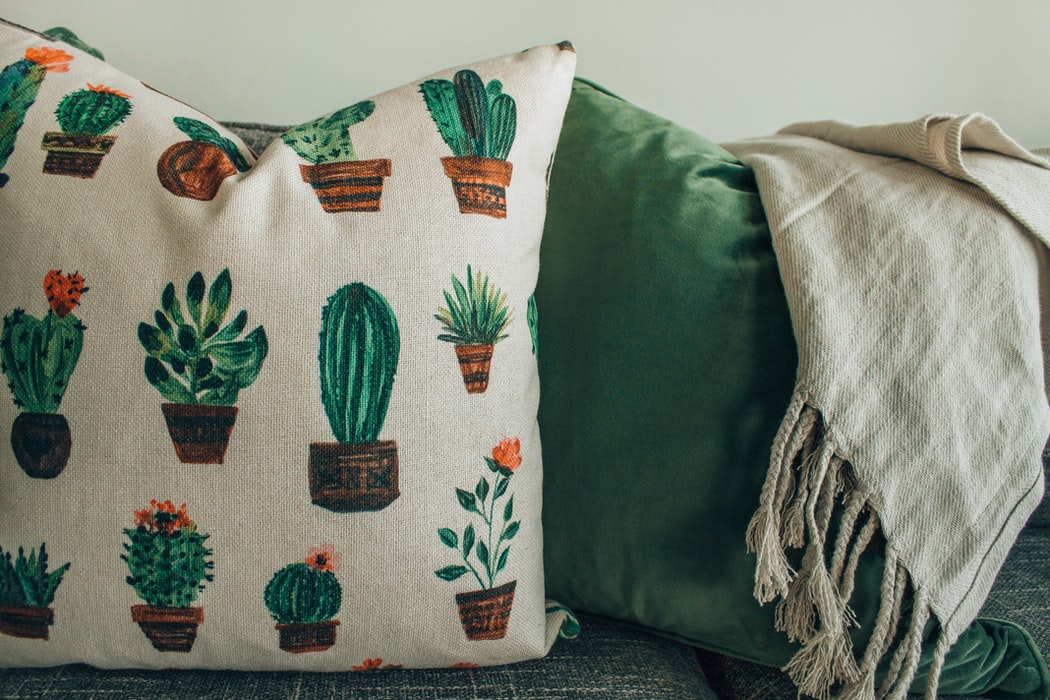 Are you obsessed with cacti? You should be, here is why designers love decorating with this easy to care for plant!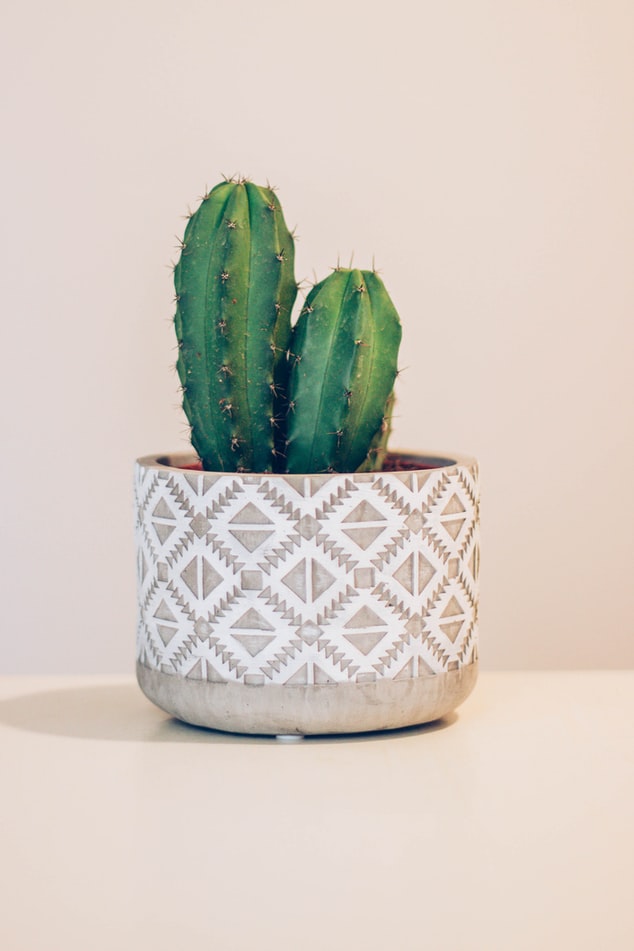 Photos By: Unsplash
If you ask any cactus owner, they will tell you that after purchasing 1 cactus you are tempted to purchase more and eventually end up with a whole cactus collection! How could you not, cacti come in so many amazing shapes, forms, and colors, which makes them so interesting to own and watch grow. That is why so many designers are in love with decorating with this plant. Some even form vibrant pink colors, which comes as a beautiful surprise in the spring. So how do you go about decorating with cacti? Keep reading and we'll show you how!
Create a Cactus Collection
Creating a beautiful cactus collection is certainly a fun and easy hobby, as cacti don't need that much care and attention. Choose a place in your home where you would like to start your collection and then let it grow! Shelving units near a large window, or a windowsill are some great places to start your new collection. Plant your cacti in nice colorful pots to add even more vibrant color to your home.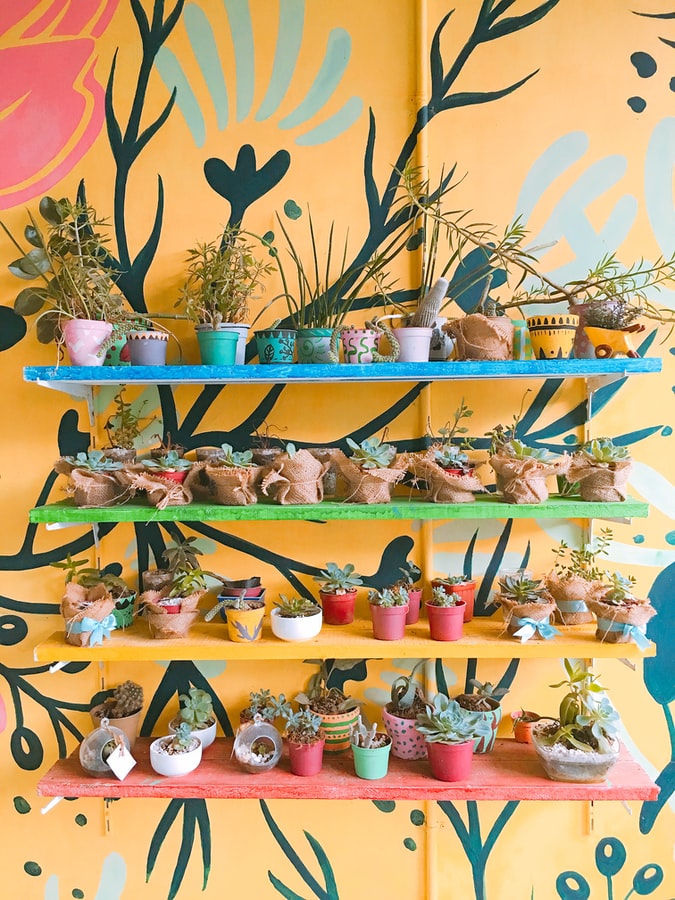 Purchase 1 Large Cactus
Purchasing a large cactus certainly isn't cheap, but if you are looking to give your home a fresh clean look without too many small tiny pots and knickknacks, a large cactus can really act as a beautiful statement piece in your home! It's also a great conversation starter, as cacti can grow for over 10 years grown indoors, and over 100 years grown outdoors! A beautiful large cactus will add a punch of greenery to your room, and also warm up your space!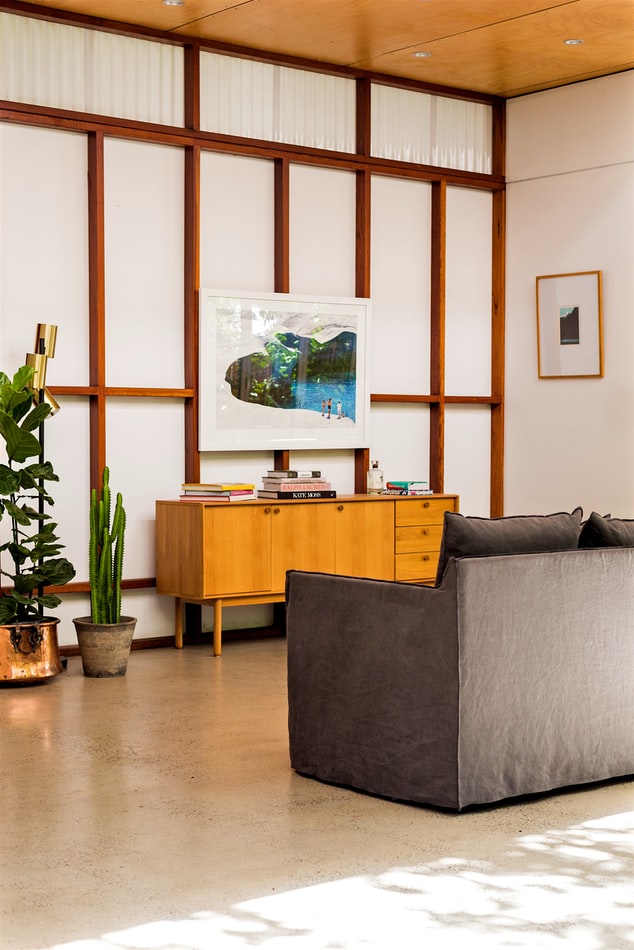 Group Cacti Together on Your Coffee Table
Everyone talks about using expensive coffee table books to decorate their coffee tables. I say, group a couple of tiny pots with cactuses to create a modern looking coffee table centerpiece that won't cost you an arm and a leg! If you are looking to become a little more creative, you can use mason jars or clear glass vases and use layered colored sand to plant your cacti! We're positive it will look super cute!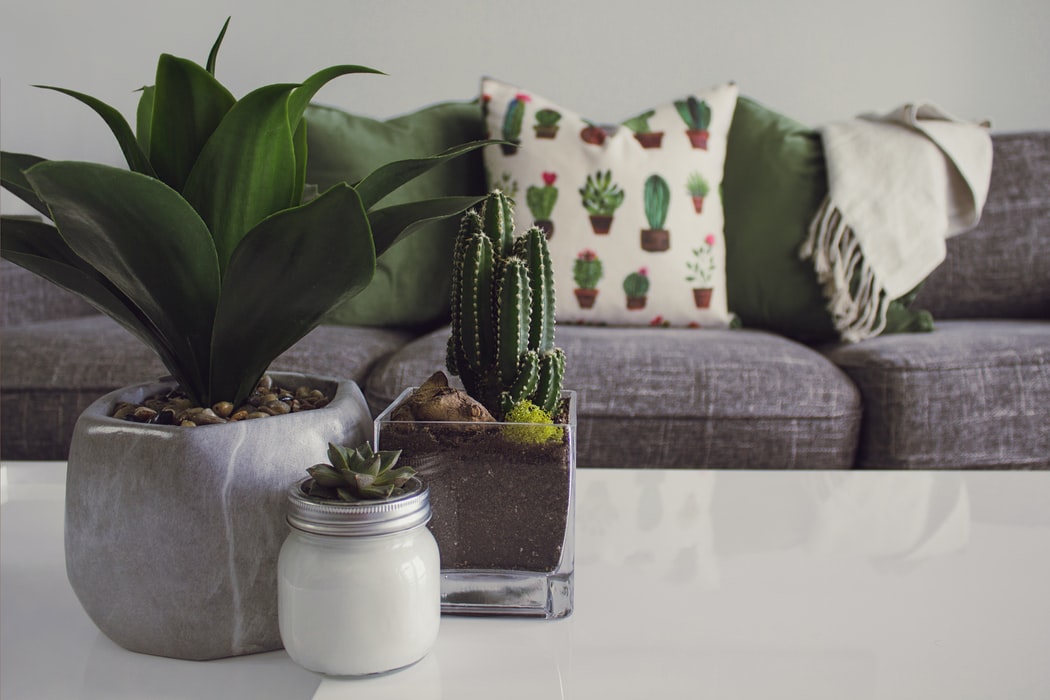 Decorate with Cacti beyond Just the Plants
We've been seeing so many beautiful floral prints coming out in the last while, and what we've also seen that caught our eye is cactus printed fabrics. These beautiful fabrics are a nice way to bring in some greenery into your home without having plants. Cactus printed wallpaper, curtains, and throw pillows are just some examples of how you can decorate with cactus themed décor. Make sure to have fun with you home's style, and you're sure to bring in some positivity and energy into your home.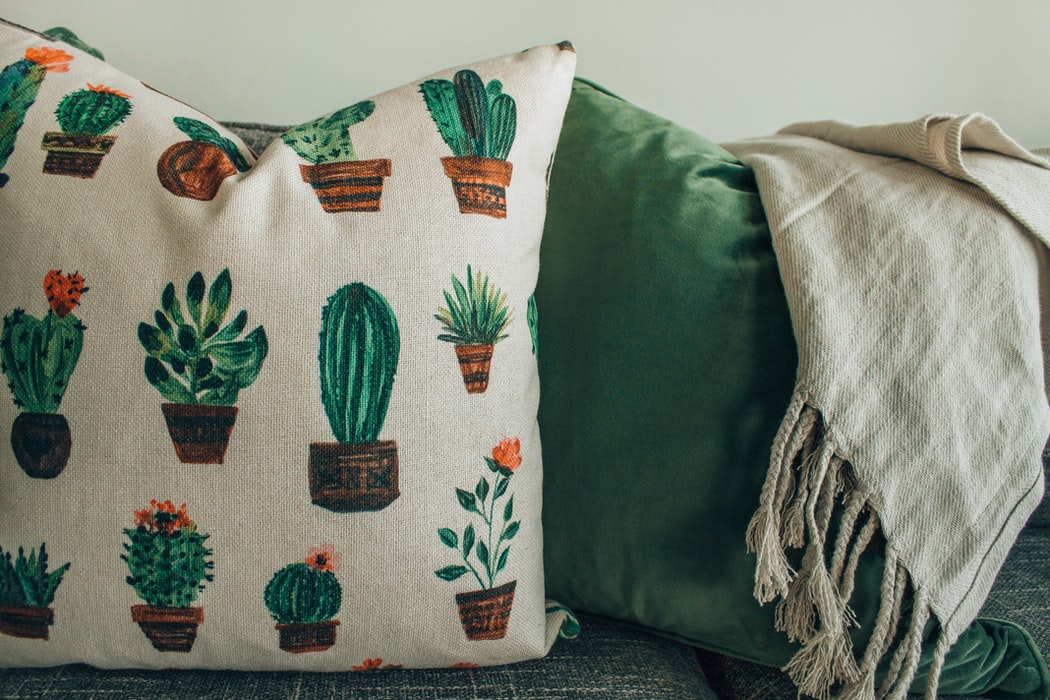 Caring for Your Cacti
If you become an avid cacti lover, there are a few things you need to know when caring for your cacti to make sure they live long, healthy, and happy lives! Firstly, make sure to water your cactus at least once a week and give them a good soaking, allowing excess water to drain away. Make sure the soil is dry between watering. During the winter months, cut back on watering as cacti become dormant during this time. Do not place your cactus in direct sunlight as they may burn, but provide them with an indirect sunny spot to make sure they can thrive. When your cactus grows old enough you can begin corking. To learn what that is you can check out cactus corking to find out how to care for an older cactus.