Simple Money-Saving Autumn Home Décor Tips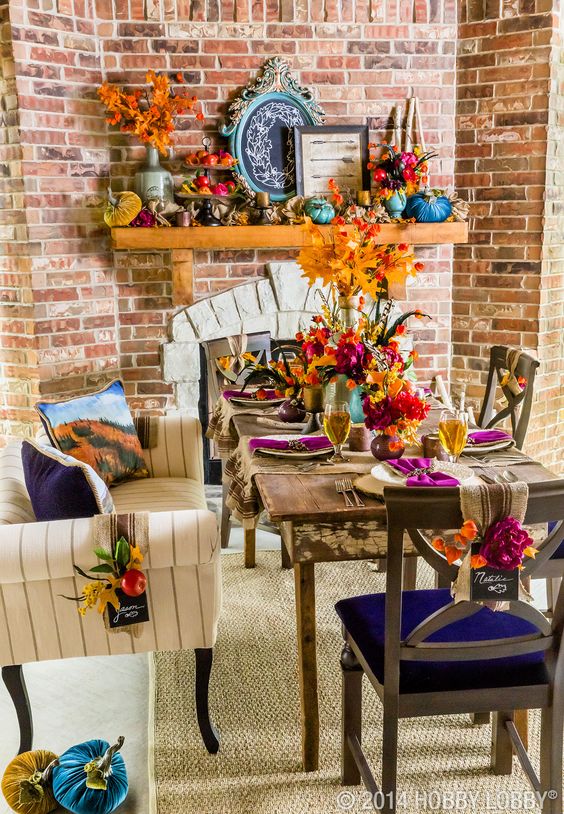 Decorate your home this fall on a budget with our easy ideas!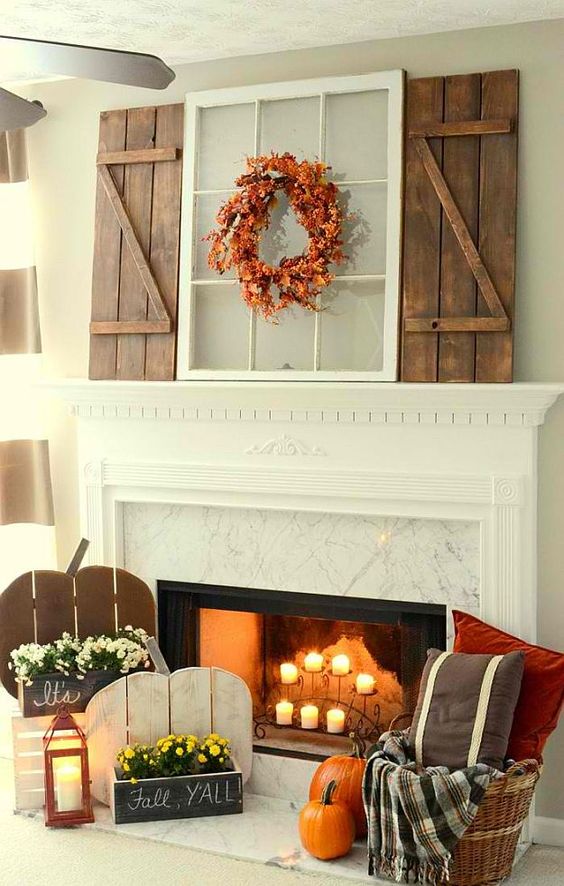 Photo: Pioneer Settler
The fall is a prime time for decorating. Who doesn't want to create a homey atmosphere when the evenings start to become a bit longer? Here are a few ways to redecorate your home with the spirit of autumn, without spending a fortune doing it!
Create fireside ambience
There's nothing that puts us in the spirit to snuggle up with a good book indoors than a crisp autumn evening. Take the chill out of the air with fall decorating by creating a seating or dining area around your fireplace. If you're not quite ready to build a fire yet, you can still make the living room extra-quaint by putting some firewood on display. Freshly cut wood in a basket creates a rustic ambience, so that you can pretend you're tucked away in a woodsy cabin.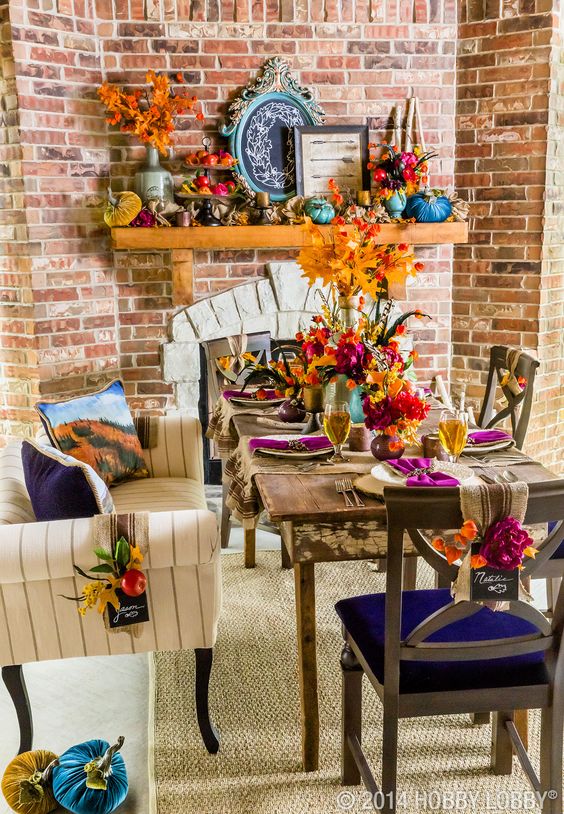 Photo: Hobby Lobby
Swap light summer tones for darker hues
You don't have to repaint your walls unless you want a major change, but you can switch up your home's colour palette in the autumn. Throw pillows, rugs, and new kitchenware can all be placed out in rich earthy tones. Look for shades of orange, brown, or even navy for a more serious ambience to suit the changing seasons.
Create a seasonal front door display
Do you love decorating with autumn leaves and pumpkins in the home? Take this same idea to jazz up your front door or porch. Pile a few pumpkins on your front porch, along with potted plants and greenery for an inviting display.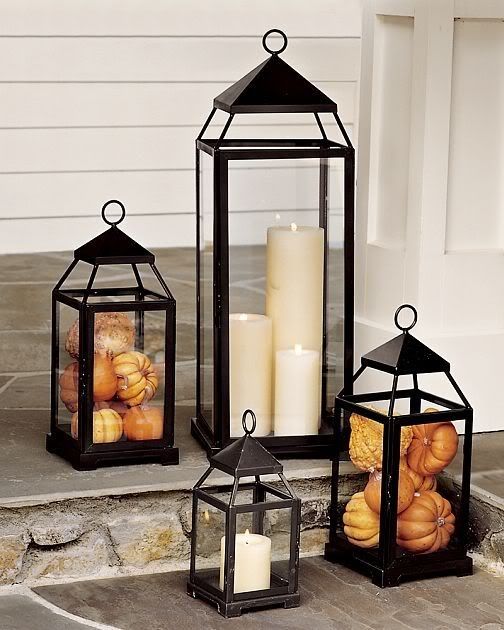 Photo: Devon at Midwestern Moms
Think beyond carving
Halloween is a big part of seasonal decorations, and with a bit of creativity you can find costumes and décor for your interiors that can last for several months. Whether it's plus size fancy dress UK or kid's costumes, look for wearable items that can do double duty. Pumpkins are the same way; not only do they look great as jack-o-lanterns, but you can paint them or add a touch of metallic glitter to make them last beyond October.
Use textiles in layers
The key to fall fashion is layering, and the same holds true for dressing up your home. Instead of wall-to-wall carpeting, try layering overlapping rugs for an intriguing blend of different textures, patterns and colours. You can also layer your blankets on top of couches, or textured knit pillows in baskets or benches.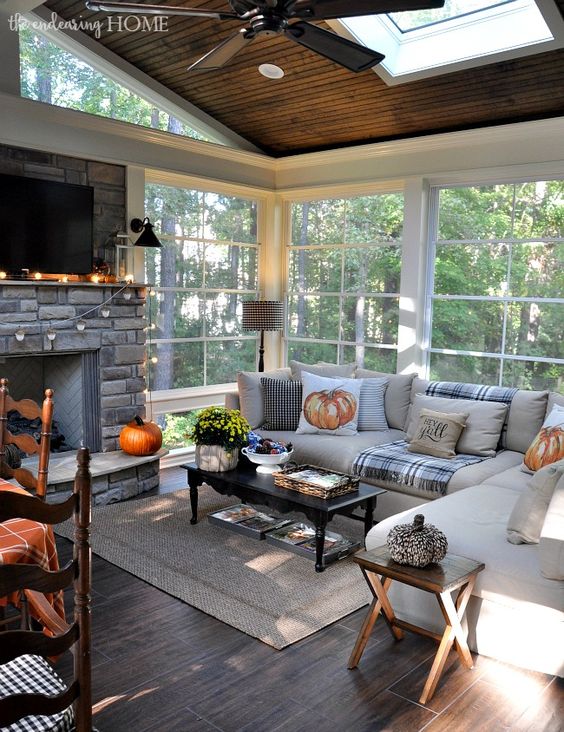 Photo: The Endearing Home
Bring the outdoors inside
One of the greatest pleasures in fall is wandering around in the crunchy leaves, enjoying the weather in a cardigan and tights before you have to put on your parka. Pay tribute to the outdoors inside your home, with seasonal plants and vases of fresh flowers in russet hues. Another idea is to bring in the idea of the autumn harvest with arrangements that combine fruits and flowers.
It doesn't take much to make your home ready for the cooler weather, inviting guests and family members alike to sit and enjoy all the charms of this popular season.