Adding The Wow Factor to Your Hallway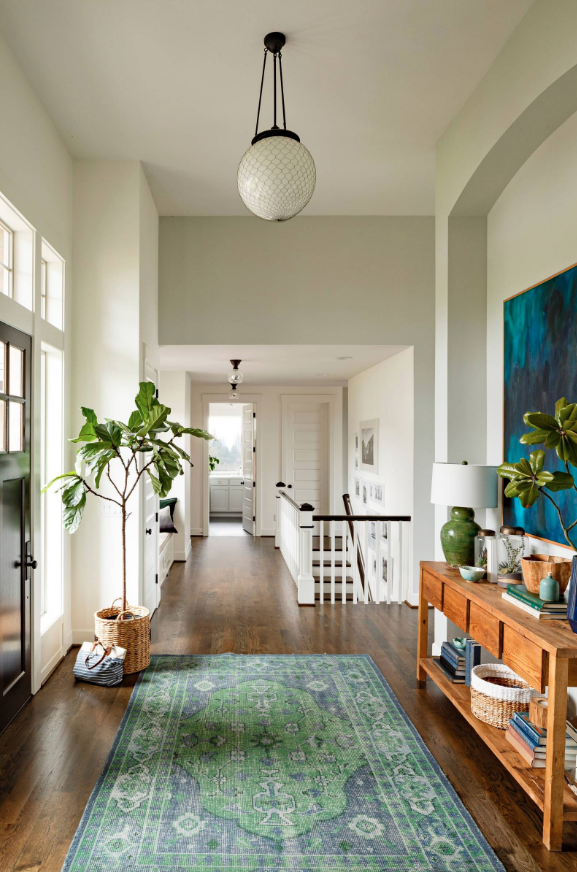 Make your hallway stand out with these gorgeous ideas!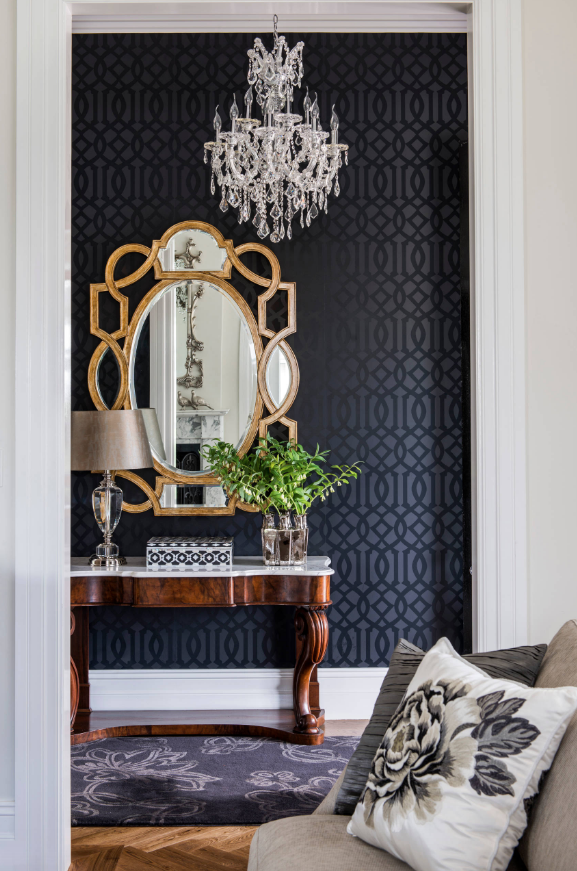 Photo: Highgate House
We don't really spend much time in our hallways. We're usually so eager to get in after a day at the office, or we have arms full of shopping to contend with that we barely even notice how dull and unappealing it may be.
The entrance to your home is a gateway to the rest of your house and can set the precedent for the rest of your home. So, if a guest comes to visit and is greeted with peeling wallpaper, a scratched vinyl floor and muddy footprints, then they might be wondering in the rest of your property is in a similar state.
But don't worry, you don't need a huge budget and endless free time to update your hallway. All you'll need is a little patience and some imagination. Here you'll find some helpful tips and ideas that'll give your hallway the wow factor!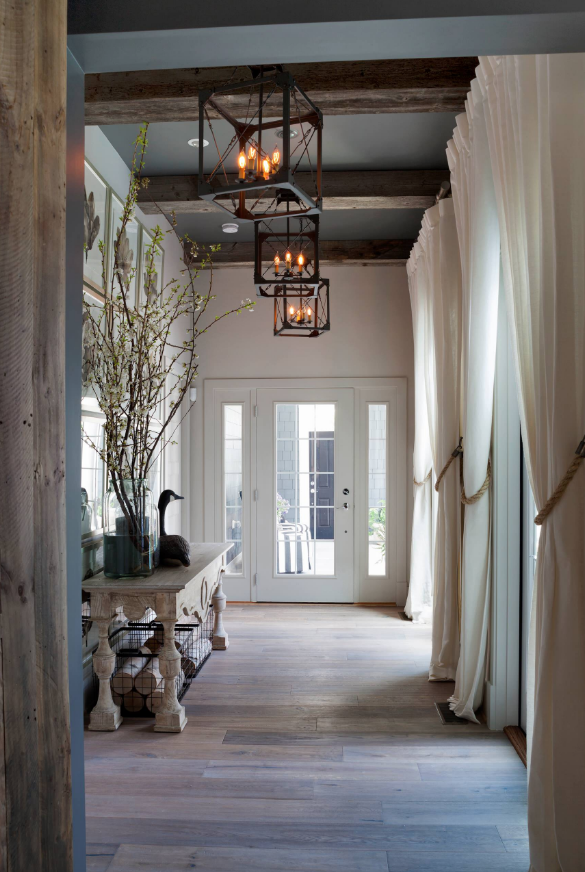 Photo: Faux Wood Beams
Your Lighting
If your hallway is dark and dingy then now is the time to do something about it. No one wants to come home to a gloomy hallway, especially in those darker months of the year. And if you're heading out early, you want to be able to see where you put your keys the night before. Try LED Hut for some of the latest, up to the minute lighting designs that will not only save you money on your energy bills but will also help the environment!
A gorgeous selection of wall sconces or a stylish overhead light fixture can easily set the tone for the rest of your home.
Banish Boring Walls
Dull, tired looking walls with marks from muddy shoes and damp, curly wallpaper from that dripping umbrella can really bring down the look of your hallway. Just because your home is a busy one, with lots of comings and goings doesn't mean you have to compromise on style.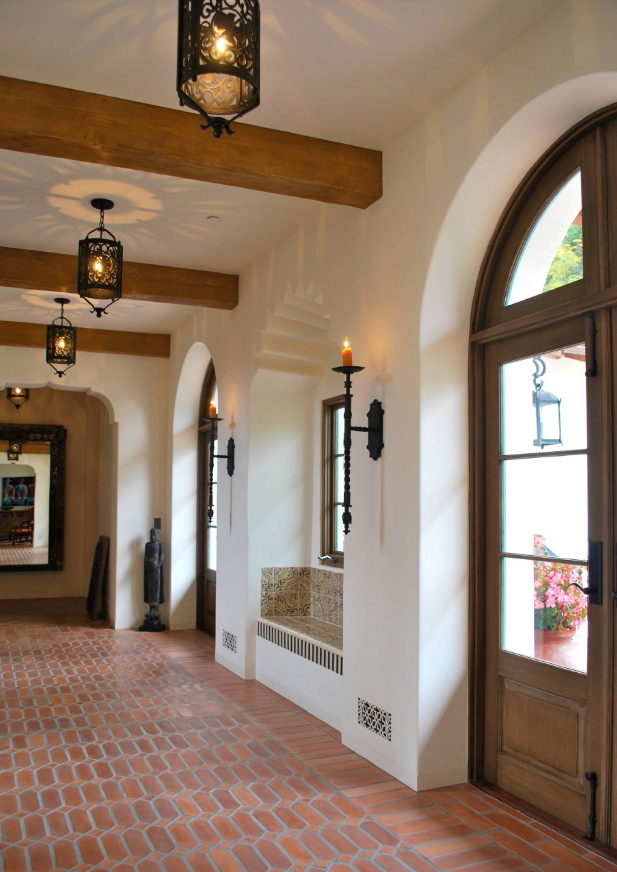 Photo: Glen Deisler
You can give your hallway a new lease of life by hanging some wallpaper. If you wanted to save a bit of money, you could make a feature wall and simply decorate one wall. You could even paint the back of the door to really set off your new colour scheme.
Rugs & Flooring
Your hallway works hard to stop those muddy shoes from being trodden through the house, so give your hallway some love and brighten it up with a new rug. Something like a polka dot rug is a perfect way to add a little personality. You could even get matching coat pegs and an umbrella stand!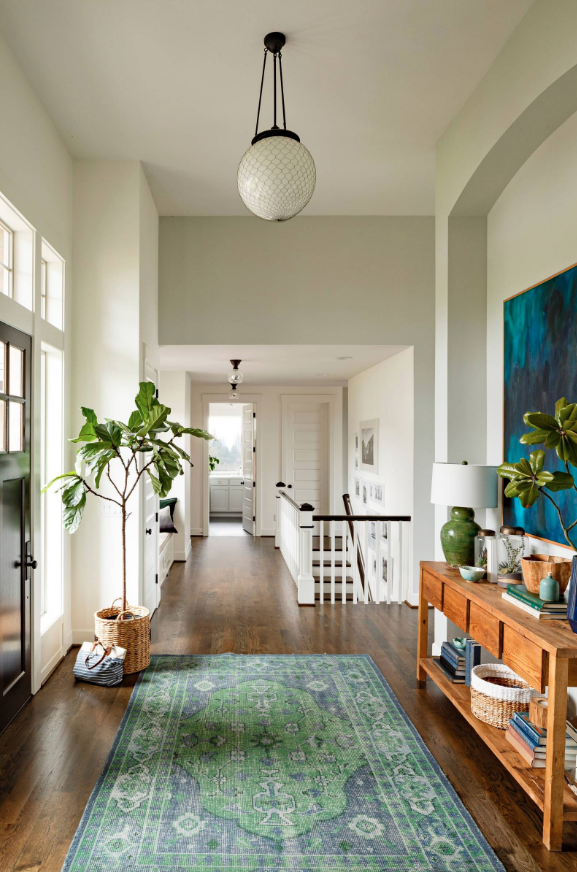 Photo: Patrick Schmitt Designer Inc.
Covering Up
It may sound too simple to be true. But installing a radiator cover is an instant style fix and will make an incredible (and noticeable) difference to your hallway. The great thing about radiator covers is that they can be used to store keys, your house phone, pens and paper. Or you can make a stunning display with some interesting curios and accessories; an ideal solution if you're struggling for space in your hallway.