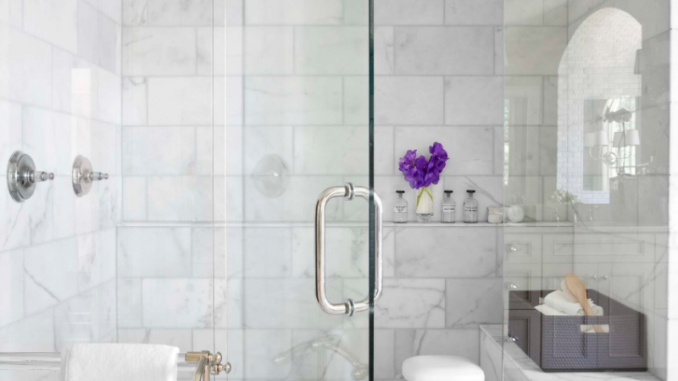 How often do you enter a bathroom and feel that something is missing? Perhaps that something is a lack of a good shower door!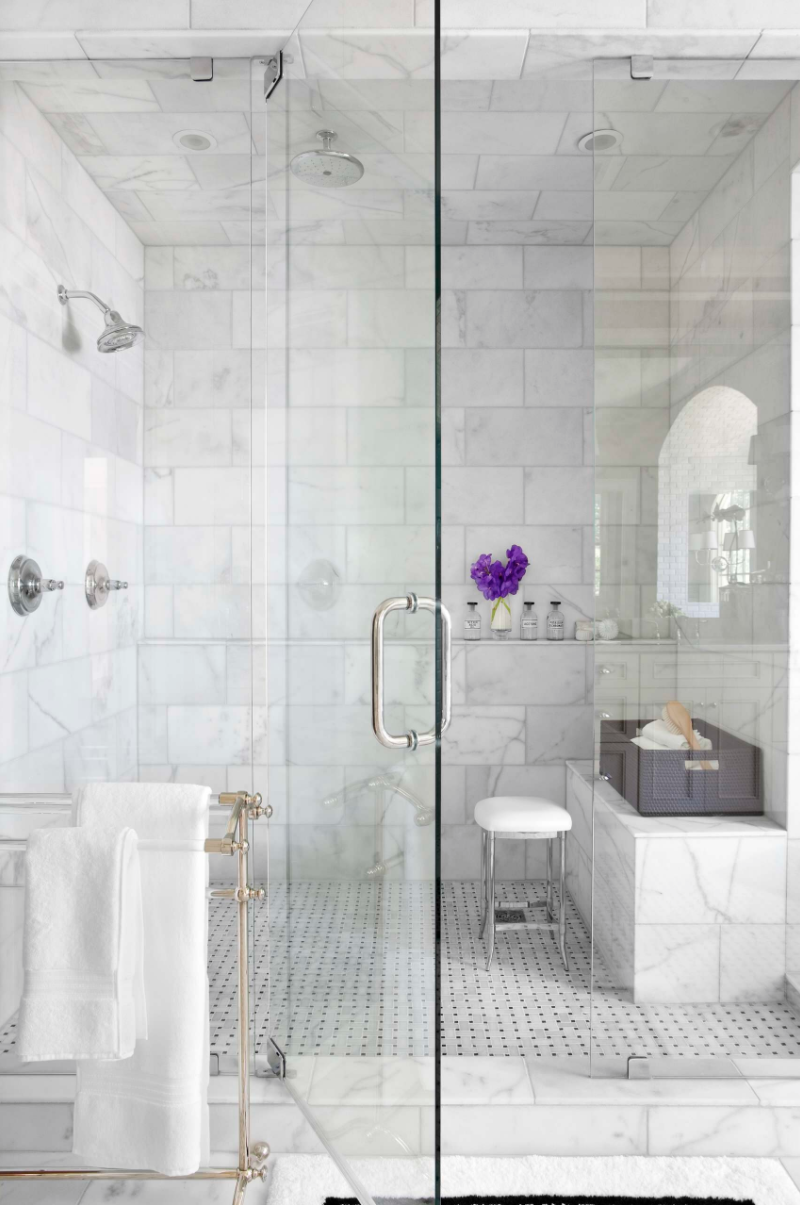 Photo By: My Domain
But what exactly is a good shower door? Is it a door that the salesman refers to a good one? No! The world is progressing rapidly, even in shower doors! You can now get custom shower doors and add oomph to your typical looking bathroom. Do not believe us? Keep reading to know more.
Worth Your Money
We know fellas! This might seem an odd thing, but once you get a custom shower door you will know exactly what we are saying. We dare you to believe us, space is completed by the doors it contains. Similarly, a bathroom is marked by its doors. And while shower doors look beautiful, they are also super useful. They protect your washroom from getting wet entirely. Here are some of our favorite types of shower doors that can totally revamp your bathroom look.
Types of Shower Doors
Vintage
Are you someone who has a thing for a vintage aesthetic? If yes, this is going to be a love-affair for you. Whether you want a sliding glass shower panel or a simple one, we have got you sorted out. Choose a vintage wooden style shower door to complete the look of your bathroom.  Similarly, a barn door can make your bathroom look gorgeous as ever.  This is a money-back guarantee! Whoever visits your bathroom will praise you for a unique aesthetic style. Vintage doors are not only timeless but also give a cozy and warm feeling to your house. Yes, even to your bathrooms.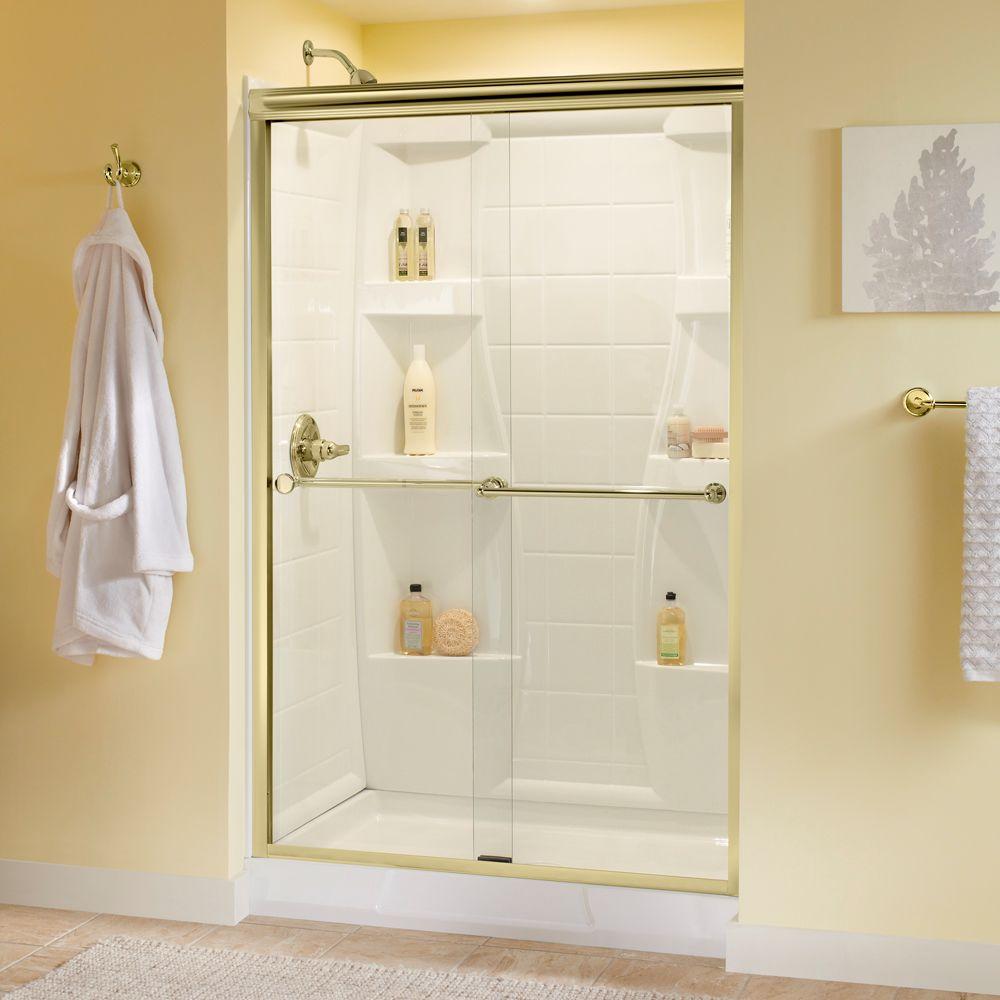 Photo By: HomeDepot
Modern and Clean
The new forms of modern architecture mostly rely on a person's personal taste. And if you are someone with the heart for a specific look, you will totally love these custom shower doors. You can choose a simple glass shower door with a minimalist look. This will complete your minimalistic look and add a chic aspect to your bathroom. Perhaps, frameless shower door will look even more beautiful. Unlike an ordinary glass door with frames, this is a spectacular option. A frameless glass door can make our bathroom look more spacious and wider. So, for everyone with a smaller bathroom, this could be your best option. Moreover, if you have intricately designed tiles or stonework done in your bathroom, a frameless glass door is perfect. You can witness the beautiful framework of your bathroom through the frameless glass door. These frameless shower doors might cost a little more, but they are worth splurging on. Aren't they?
Framed Shower Doors
Framed shower doors can make your bathroom look stunning too. Often, people want their bathroom to be a private space. For this purpose, you can get a semi-frosted custom glass door installed. It will look aesthetically pleasing and will also keep your bathroom as a private sphere. Doesn't this sound perfect?  Also, you can get a frame of your choice. Ideally, a black frame goes with every theme. So, if you are unsure of the frame, believe us, black is the color to go for. Framed glass doors are super affordable too. Get a finish you like, and voila, see the magic happen!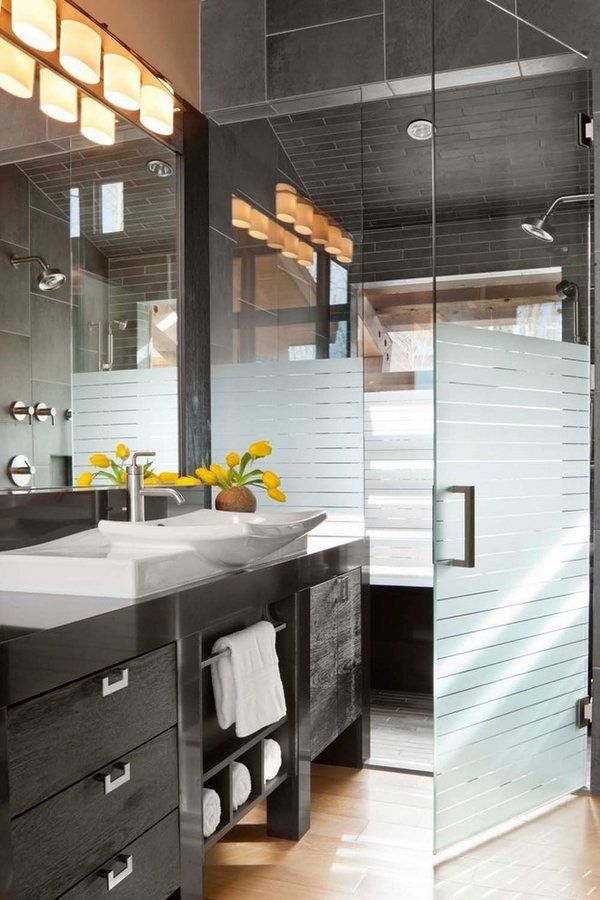 Photo By: Pinterest
Bi-Fold Shower Doors
Bi-fold shower doors can be customized as per your needs. Whether you like a framed door, a frameless one, a transparent glass, frosted or tinted glass, everything can be done. A Bi-fold shower door is easy to maintain, but you have to be careful with it. Unnecessary force can lead to its breakage. We recommend to not use it in bathrooms which are accessible by children. These shower doors can add a spacious look to your bathroom. This is a clean and customizable door design that everyone will love!
Bypass Door
These bypass doors appear similar to sliding shower doors. Without a doubt, they work in a similar fashion as a patio door. Often, they have two rolling glass panels that move back and forth on tracks fixed to the shower area's ends. This door might just glide in these tracks, or there are mechanical rollers that boost movement. Bypass doors can be used for bathrooms that have separate showers and even showers above a bathtub. Do you want to know why we absolutely adore bypass doors? This is because bypass doors can utilize space in the most efficient way. They do not require a lot of space for the doors to open in the bathroom. So, for a unique look and efficient space utilization, opt for a bypass door and make your lives easier.
We vouch for these types of doors. Get these custom shower doors installed in your bathroom and see the difference and transformation on your own!