How to Increase Kitchen Space?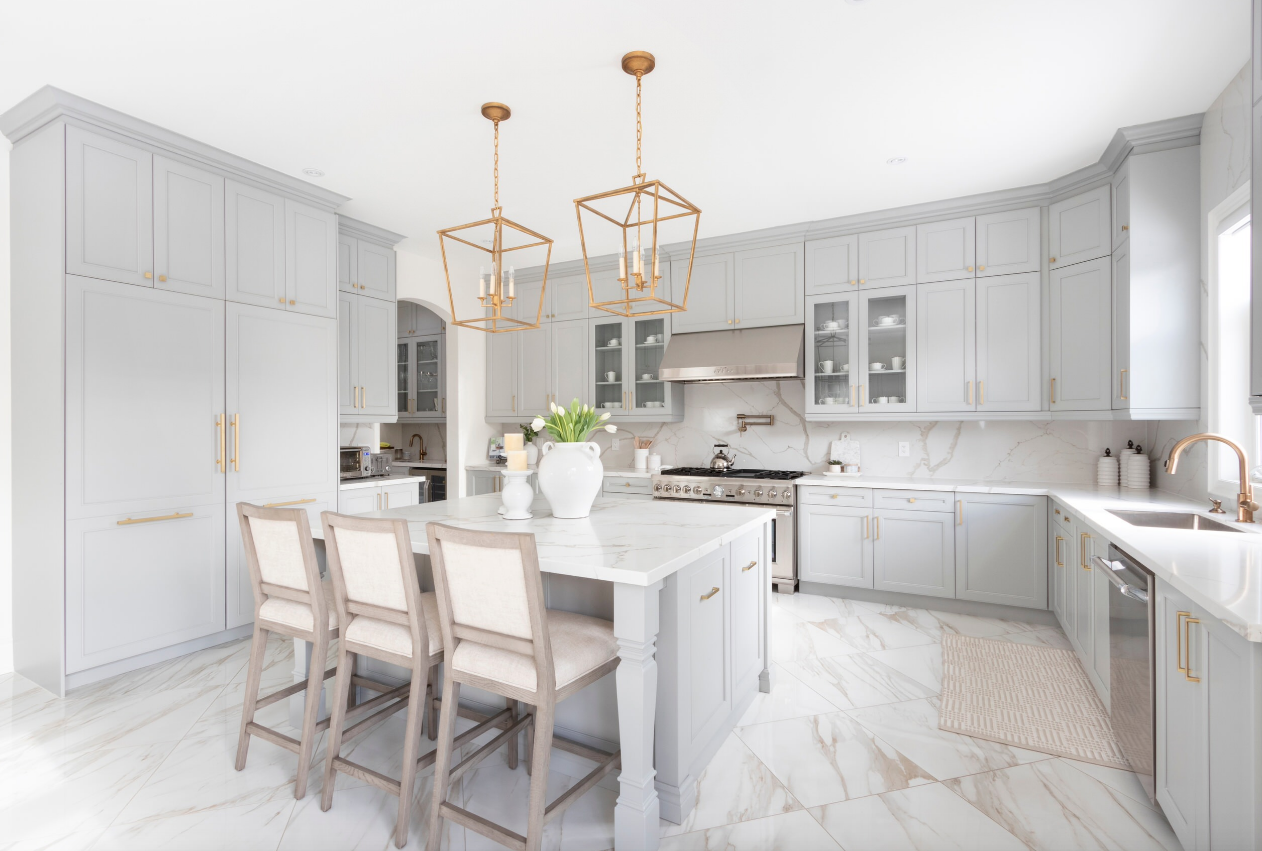 Adjusting kitchen space is a common problem. People often find it difficult to create space in the kitchen!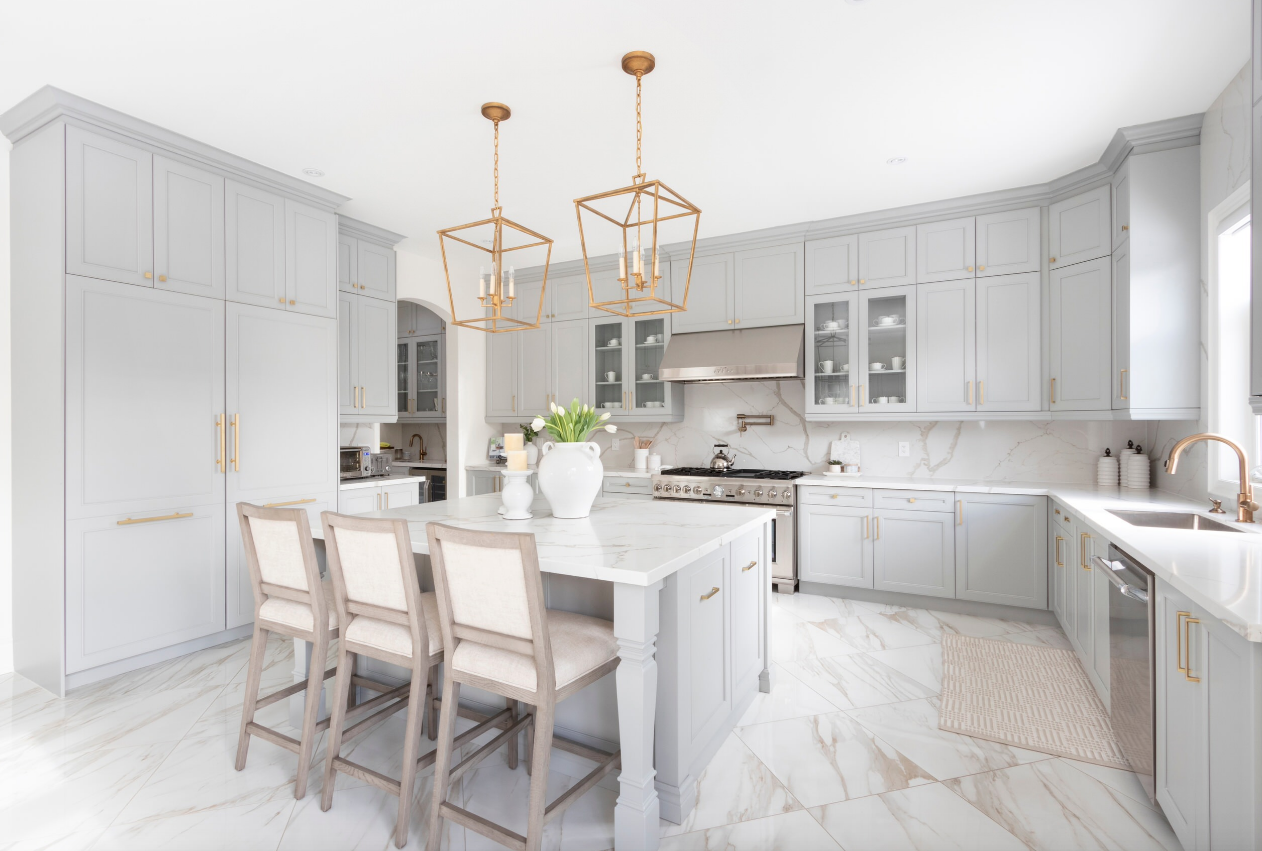 Photo: Boss Design Center
This problem is common due to the lack of kitchen space available in every household. You just cannot make extra space when there is no space available, right? Well, you can do that but for that, you need to follow some simple steps elaborated below.
Ways to Increase Space in the Kitchen
You can either try these DIY methods given below or get help from Creative Cabinets and Faux Finishes. They offer extensive services in remodeling kitchen space. For now, check out these quick and easy hacks:
1. Adjust the Kitchen Shelves
There is a huge problem for all of us when we don't adjust the kitchen shelves. It is very important to adjust them to make space for utensils and other belongings of the kitchen to keep. When you don't adjust them, you waste a lot of space in there. Moreover, never keep bottles in the kitchen shelves as they take up lots of space and blocks the area. It is recommended to shift them somewhere else in the room.
2. Kitchen Rollouts
If you are having trouble to adjust space between the kitchen shelves then the best option to increase space in the kitchen rollouts. The kitchen rollouts are drawers or pull-out shelves which are used to keep kitchen items. These are cabinet-like structures which have a rail system to pull out the drawers. The drawers have ample space for you to keep utensils, crockery, etc. You can also store heavy items of the kitchen like a mixer, juicer, etc. A rollout cabinet can increase the space three times of what was initially available. Further, you can also call a carpenter and instruct him to build a rollout cabinet made of plywood. This, in turn, will help you get your desired shape and size of the cabinet.
Rollouts are also used for keeping kitchen trash as you can fit in the container in the cabinet. This makes the kitchen look neat and clean. Rollout cabinets are not at all expensive. The prices vary according to the size and number of chambers available in the cabinet.
3. Use File holders
File holders are an important item in the office. They help in keeping the files in proper alignment and you can draw out the files when required. Have you ever thought that these file holders can come handy in the kitchen? If not then think about it. File holders can be a great kitchen item to keep the pan, dishes, chopping board, etc. You can store them the way you want, vertically or horizontally.
4. Portable Kitchen Island
The kitchen island is a portable item which eases up the requirement for lots of other things. You just need to bring them out, use when required and then set them aside. They do not consume any extra space in the kitchen. Further, the portable kitchen island is also known as a utility cart. If you are searching over online stores, the utility cart is the name by which you need to search.
5. Use an extra dish rack
Always keep an extra dish rack in the kitchen so that you have enough space to keep the dishes and they don't need to pile up on the kitchen. Further, dish racks can also be used for keeping chopping board, pan, platter, etc.
4. Utilize the bottoms of your cabinets
When there is less space available in the kitchen, you need to make space. To make extra space in the kitchen, you can use the bottom side of the cabinet to keep things. Simply attach magnetic strips which can bear a certain amount of weight and hang all the items you wish to keep it there. You can also hang small jars filled with dry fruits, sugar, tea leaves, coffee, etc.
5. Ceiling Pan Rack
The ceiling is the space which most of us simply don't think of using, but you can. Install a ceiling rack in the kitchen and you will find a lot of free space to keep other things. The ceiling rack hangs certain items like frying pan, knives, cooking utensils, etc. it also makes the kitchen look quite modern and clean too.
6. Master Grill Station
The master grill station is one thing which will eliminate the use of other items of the kitchen. When there are fewer cooking tools, you get a lot of free space in the kitchen. Further, you can use this master grill station for cooking at a bonfire or picnic. It is portable but a little heavy. Use it according to your convenience and enjoy a lot of space in the kitchen. 
Now you have all the solutions to increase your kitchen space and declutter it. It is time you try out these methods or hire expert services for professional care.