Every property, whether old or new, can use a little cleaning now and again to keep it looking fresh. Here are a few spring-cleaning tips that will make your home look refreshed without breaking the bank!
Deep Clean the Yard
The grass is vibrant green and the flowers are bursting into bloom—spring is definitely here. It's also the time of year when pesky weeds and other nuisances appear in the yard. If you own a property with a front or backyard, it's time to inspect. Melting snow and rainstorms will reveal the current state of your yard. It may be time to replant seasonal blooms or freshen up the lawn. Tip: plant perennials, which are plants that bloom back every spring, instead of annuals, which last only one season and then die off for good. This is also an excellent time to consider a gardener. Yards take a lot of hard labor work all season-long, so it may be in your best interest to hire a professional who can maintain it for you.
Check for Wood Rot
Years of fluctuating temperatures, storms, and other weather will have an inevitable impact on any wood surfaces over time. Weather will warp the wood and even cause rot, which will make a property look ugly and uncared for. When the weather starts to clear, inspect any wood surfaces such as shutters, trim, and even the paneling of the exterior if your home has outdoor wood fixtures.
Apply a Fresh Coat of Paint
If your home does not have a rainy season in the spring, you can freshen your property's exterior with a new coat of paint. It is likely something you have been eyeing for a while, so give your property some curb appeal by making your home look brand new.
Give Your Property a Power Wash
Sometimes, your property doesn't need new paint—instead, a thorough power wash might do the trick. By power washing your property, you can get into all the nooks and crannies where dirt may be hiding. Rain may be handy when it comes to revitalizing your property's yards and gardens, but there is nothing to compare to attention to detail of a power wash.
Clear Out the Gutters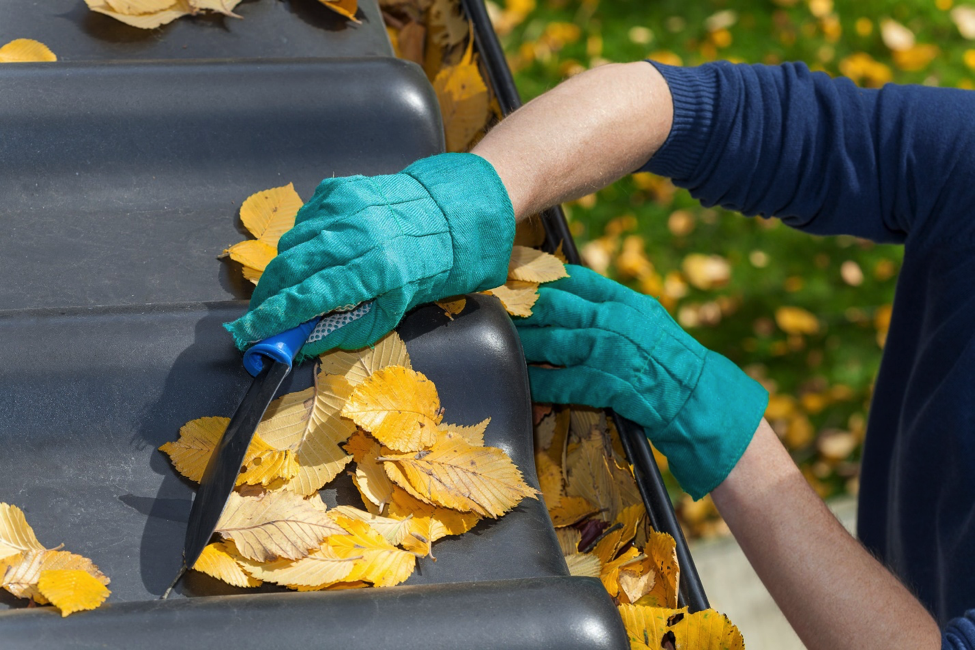 Spring is the best time of year to clear out gutters of any leaves or debris. When debris gathers in gutters, it can lead to poor drainage, and poor drainage can cause cracks or breakage in the gutters. Nothing ruins a homeowner's day like a broken gutter that floods the patio, yard, or even the basement. While you inspect the gutters check for any signs of breakage so that you can determine whether you need to replace them. If your gutters show too much wear and tear, replace them as soon as possible to avoid any long-term damage and higher expenses.
Check Up on the Air Conditioner
No matter your location, the weather is bound to get warmer. This is the time to evaluate the air conditioner to test if it works well and to determine if it will last through the summer. Avoid the hassle of an air condition meltdown in the middle of a sweltering season by taking care of any issues now.
When spring rolls around, it is time to start reevaluating your property. Check in on these key features to make sure your inspections are up to date. After you spruce up your property for spring, make sure you're protecting your investment. Always follow proper screening protocol. If you are considering renting out your home, be sure to screen the right candidates with a service like www.mysmartmove.com and make every tenant placement the right one.