New in Design – GoHaus' Acacia Hardwood Flooring is all the Rage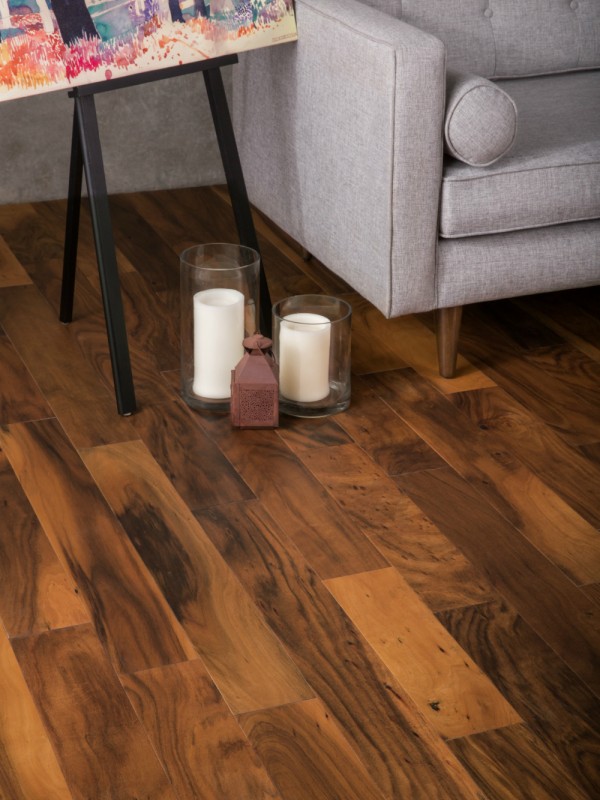 This new species of exotic hardwood flooring from GoHaus is something designers are going crazy about!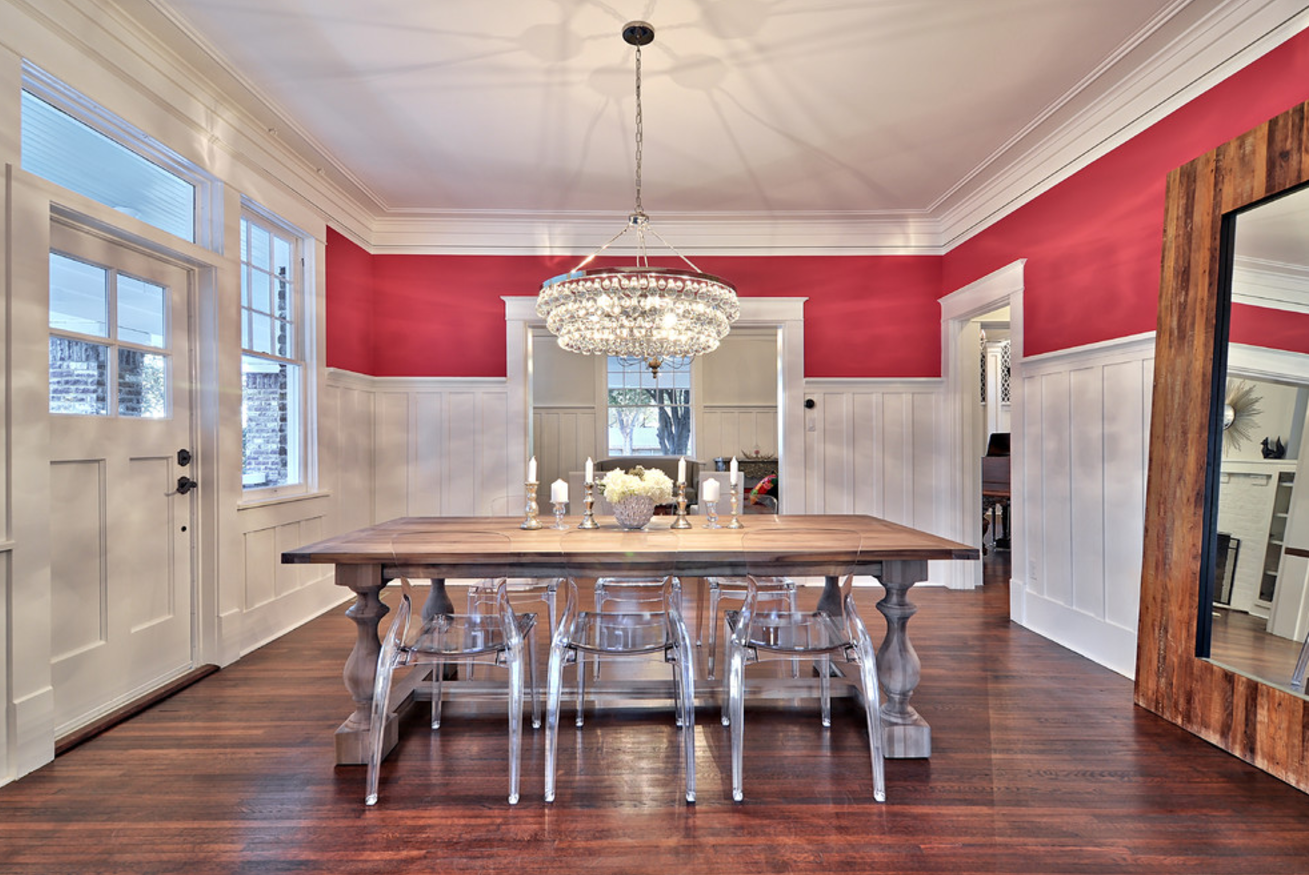 Photo: Avenue B Development
When we first saw Acacia hardwood flooring, we couldn't help but ask where did this wood come from? It's exotic swirling grain pattern and rich coloration is a far cry from the oak and bamboo hardwoods we see in most homes today. GoHaus, our favorite flooring retailer had brought this exotic wood to the market and it's definitely taken on a popularity of its own.
Originating from Australia, Africa, as well as Asia, this wood is something you really don't see every day. It comes in a variety of flamboyant colors and textures, making it easy to decorate with. It's deep-set grains are smooth and it's lingering sweet fragrance of acacia wood follows you throughout your whole home.
Before considering installing Acacia engineered hardwood flooring in your home, we've put together a list of things you should know before taking the plunge. Thanks to GoHaus, this list will help you learn if Acacia is the right flooring choice for you. Take a look:
Get to Know Acacia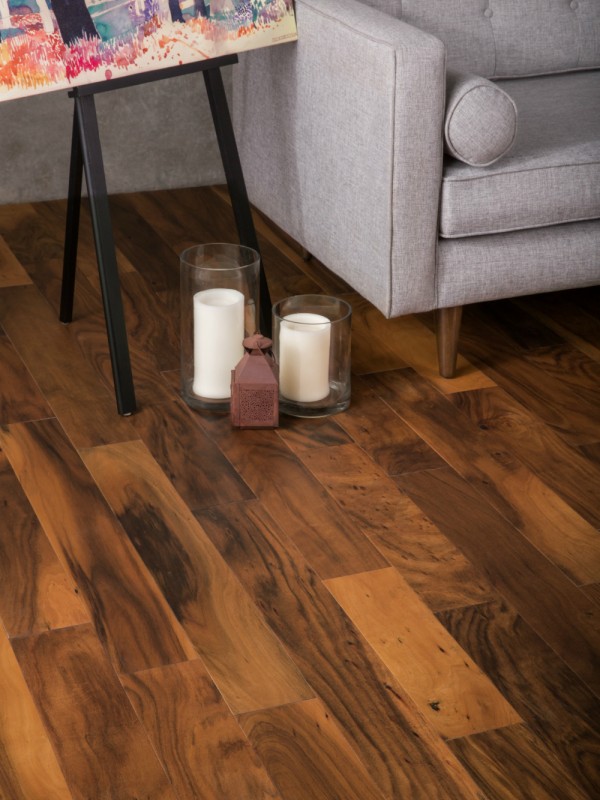 Before jumping into purchasing Acacia hardwood flooring, you need to know that there are over 1,300 species of Acacia. Usually found in Africa and Australia, you can purchase Acacia from other tropical regions throughout the world. Each region has it's own unique type of Acacia so be prepared to see a lot of different shapes and colors of flooring.
Perfect for High-traffic Homes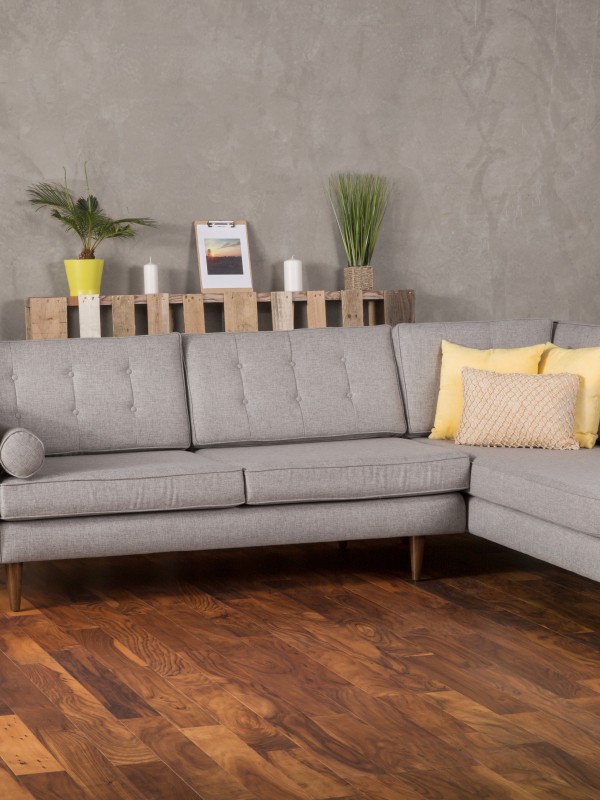 If you are in a home full of pets and kids, Acacia is the right hardwood flooring for you. Unlike soft oak that dents and scratches easily, Acacia is naturally super hard and does not damage easily. Even with a hard and rough level of use, it is normal to not find any scratches or dents on it.
Waterproof and Perfect for Humidity Prone Areas
Photo: Dreamstructure Design Build
We know that placing hardwood throughout your whole home including the kitchen and bathroom is trendy, making Acacia our number one choice to try out a trend like this. Thanks to nature, Acacia has a natural wax coating that protects it from water, which makes it very durable. Say goodbye to warping, shrinking, and rotting hardwood!
Super Easy to Clean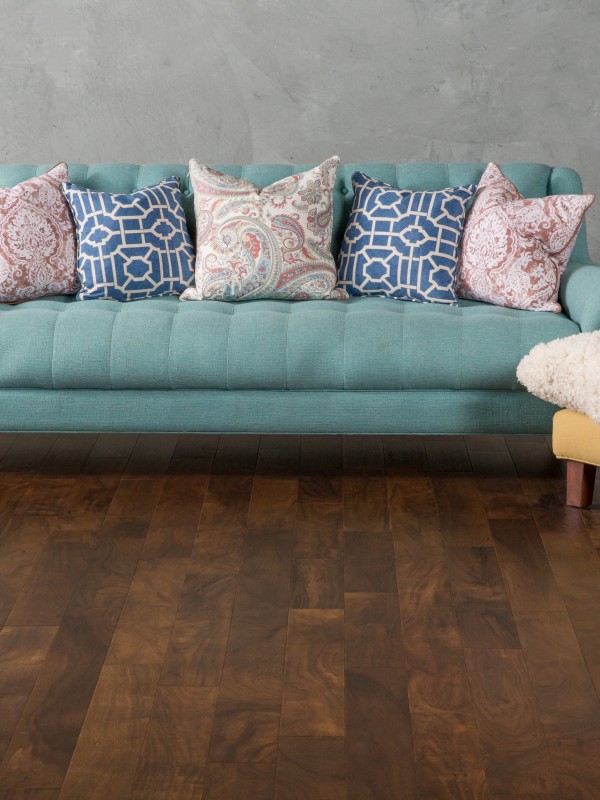 Acacia is very easy to clean and a highly durable hardwood floor. If you ever spill something, feel at ease to know that Acacia does not stain. Regular dusting and polishing are all you need to do to keep this floor looking it's best.