How to Decorate with Mirrors – Our Tips and Tricks Will Change the Whole Look of Your Home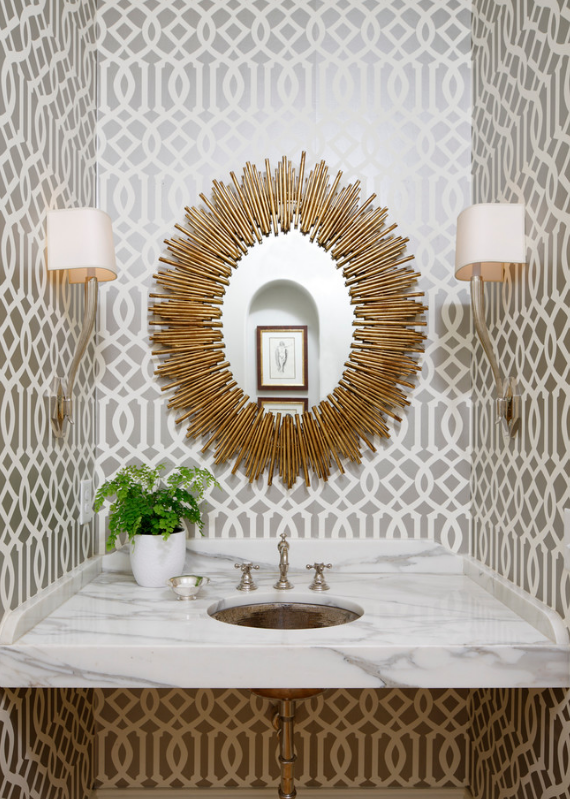 A wall mirror can be a decorative element, it can be functional, it can expand the space visually, it can make the room brighter, and it can be the perfectly finishing touch to any room in the house. But how do you choose the right one?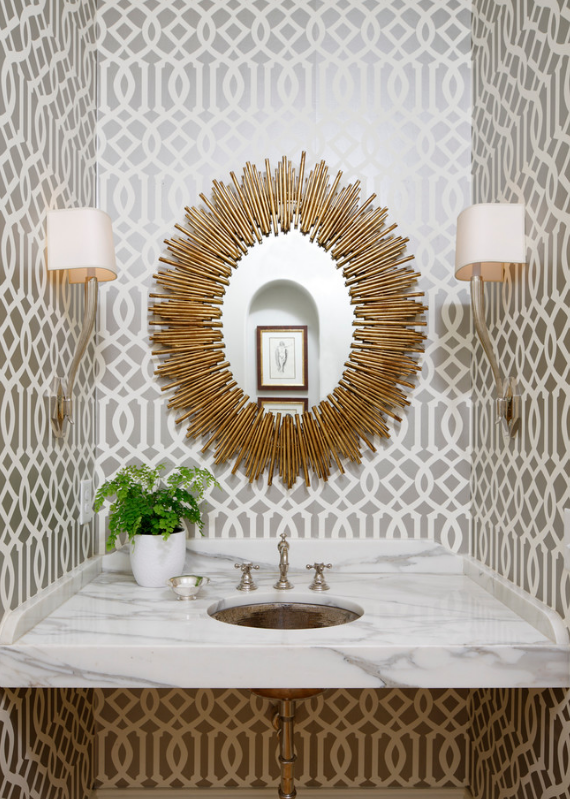 Photo: Mali Azima Photography
Statement Mirrors
The first thing to consider is the overall style or theme of the room. Is it clean and modern? Ornate and sophisticated? Fun and whimsical? Whatever the theme of your room, the mirror you choose should be in line with that theme. Otherwise, it will stick out in a way that you don't want. There's nothing wrong with choosing a piece that makes a statement (such as one that is very oversized or that that is framed in a bright colour) as long as the overall look is harmonious.
Create a Mirrored Collage
Shape is another consideration that should be made. Mirrors are like picture frames; they come in virtually every size and shape imaginable. If you are putting your mirror above your couch, a rectangle mirror is probably good choice because it "mirrors" the shape of the couch. For a dramatic effect on a large wall, consider creating a collage of smaller mirrors of varying shapes, sizes and frames. This will create visual interest and you can customize the look by re-arranging the mirrors into different formations when the mood strikes.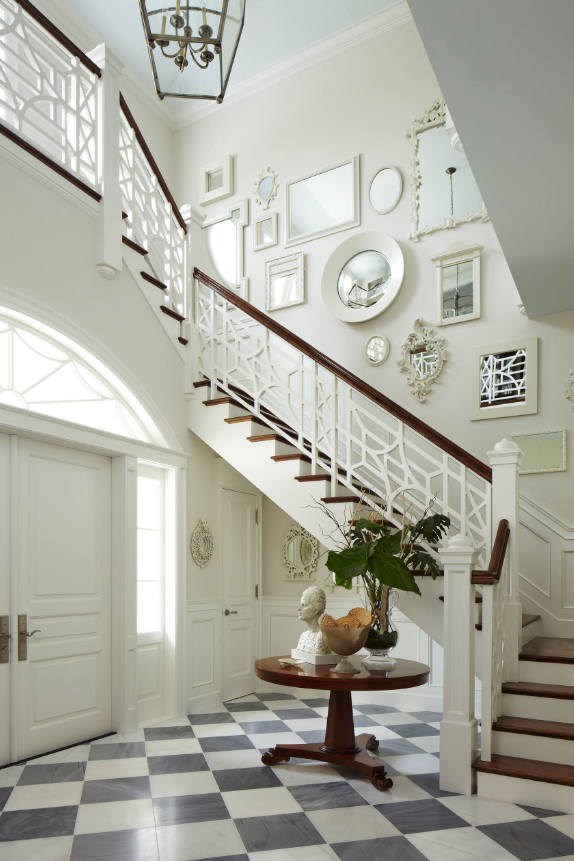 Photo: Wittmann Building Corp
Beveled Glass
Another consideration you should make when choosing your mirror is the type of glass you want in it. You can go for beveled glass or flat-edge glass. Beveled glass mirrors have an elegant, more formal look whereas flat-edged glass is sleeker and more modern looking. Each type has its own appeal, it's just a matter of your own personal taste and the look you are going for.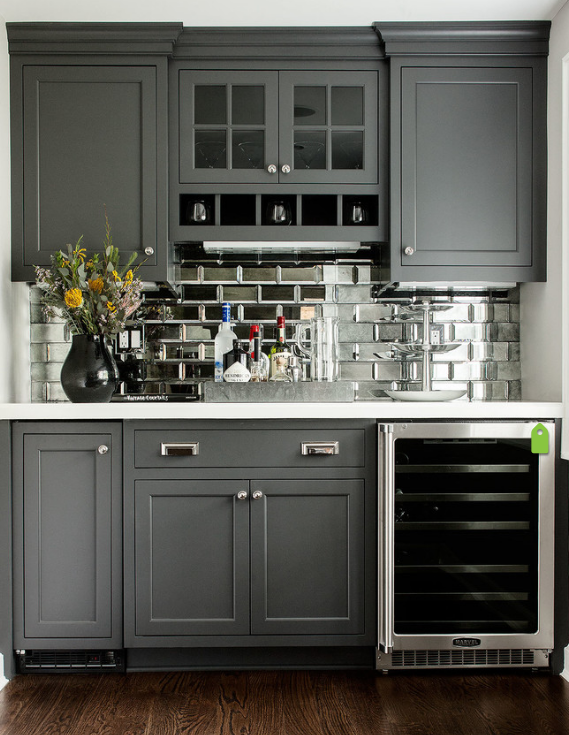 Photo: ML Interior Designs
Go Frameless
Not sure what kind of frame do you want on your mirror? The fact is, you don't actually need a frame at all. Frameless mirrors are very popular as they give a very clean, uncluttered look to a room or fitted bathroom. If you do want a frame on your mirror, however, you can choose from a virtually endless array of frame styles, colours and materials. Choose from things like wood, resin, acrylic, glass, paper, plastic — the choices are dizzying! Whatever your personal style, there's a mirror to fit the bill beautifully.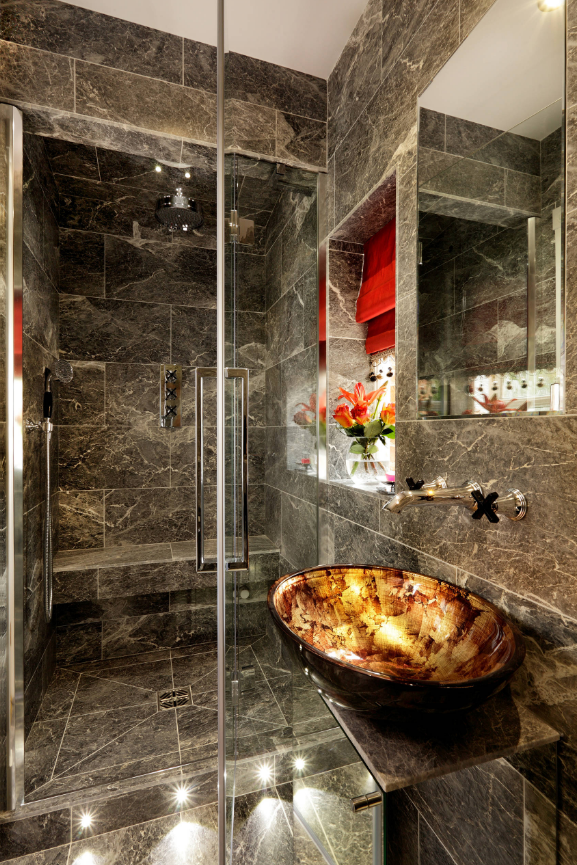 Photo: Samuel Health and Sons
Laser Level Your Mirrors
Whatever the type of mirror you choose, it's important that you take the time to hang the mirror securely and straightly. Few things throw off the visual balance of a room more than a piece of wall art or a mirror that isn't hung perfectly flush. Take the time to use a laser level and hang your mirror(s) precisely, or you will always feel like something in the room is off.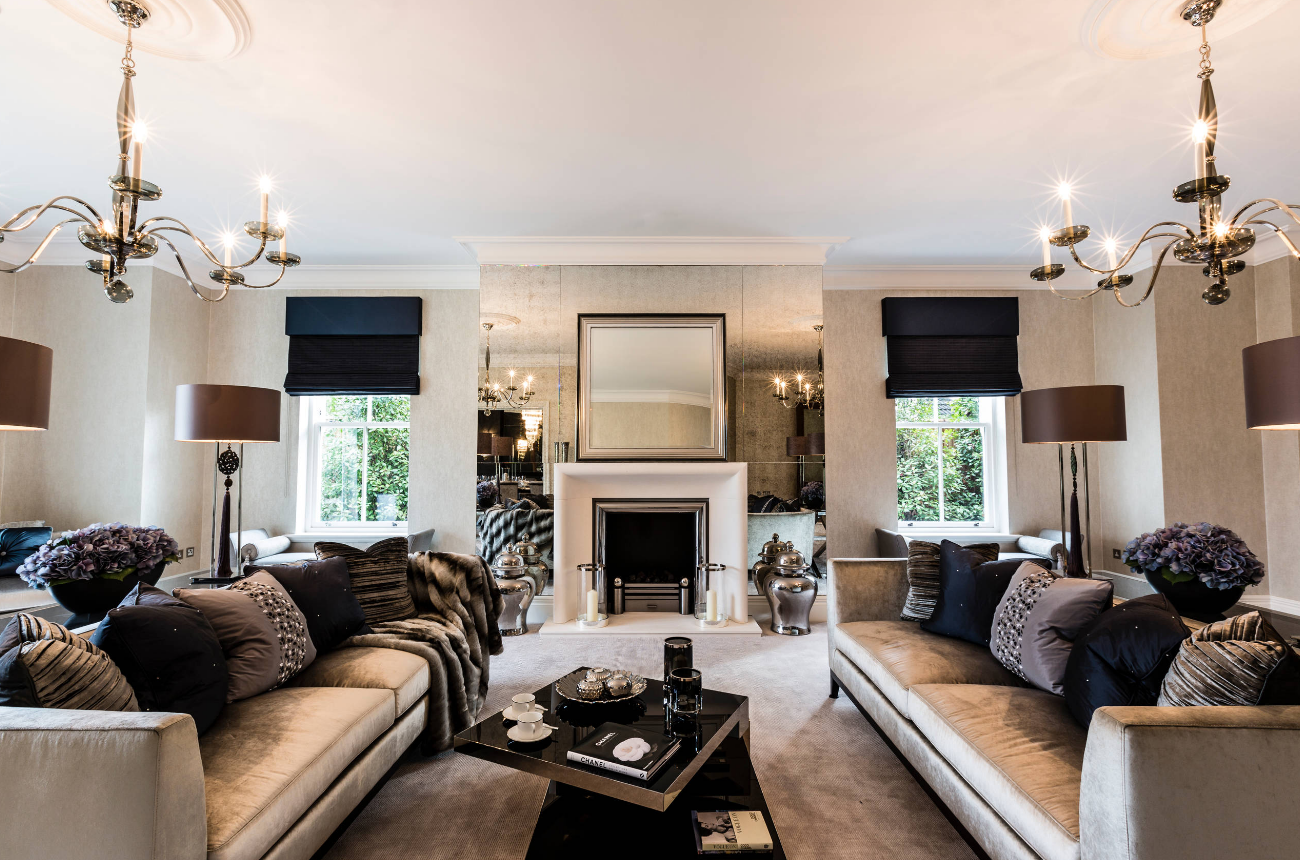 Photo: Luke Cartledge Photography
A mirror is a great way to finish off a room. It's like the jewellery to an outfit. Without a great mirror, it may seem like something is missing but you may not be able to pinpoint what it is. When you find the perfect mirror, however, all of a sudden the room feels finished. The next time you renovate a room, don't forget those kinds of finishing touches.
MORE DECOR RELATED:
1) Create an Antique Mirror Effect for a Charming and Romantic Look
2) Make Your Ikea Furniture Look Stunning with Overlays!
3) 5 Cheap Kitchen Backsplash Ideas