Make Your Ikea Furniture Look Stunning with Overlays!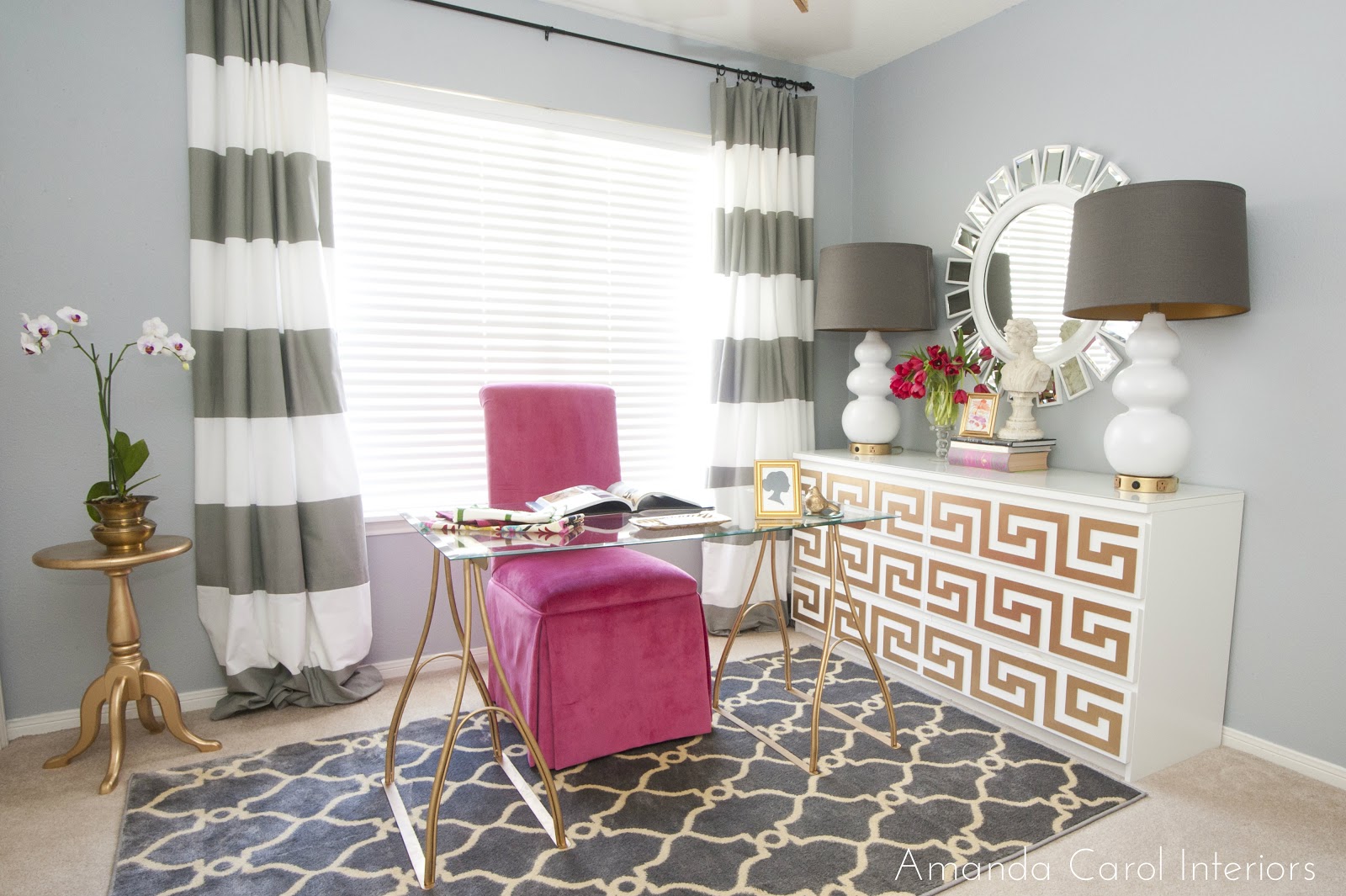 Glam up your Ikea furniture with these easy-to-apply wood overlays! You will be shocked by the final results!
The opportunities for making over your Ikea furniture are absolutely endless! Ikea makes great furniture that is sleek and simple which makes it the perfect culprit for customizing to suit your style. We've teamed up with an ingenious company called Overlay's that makes DIY panels that perfectly fit any size, style, or model of IKEA furniture.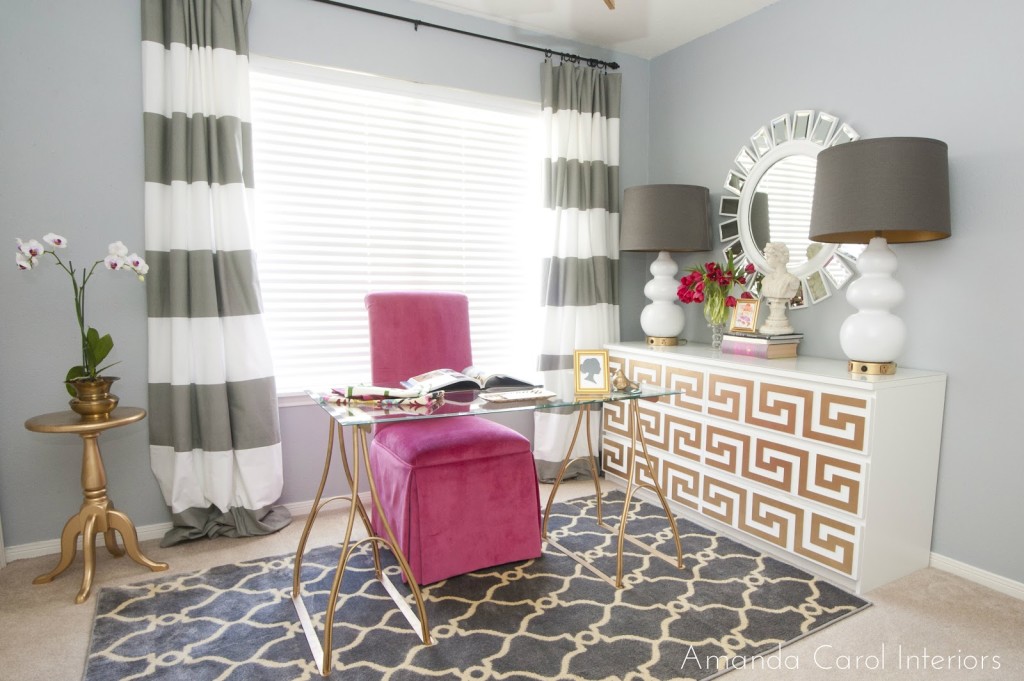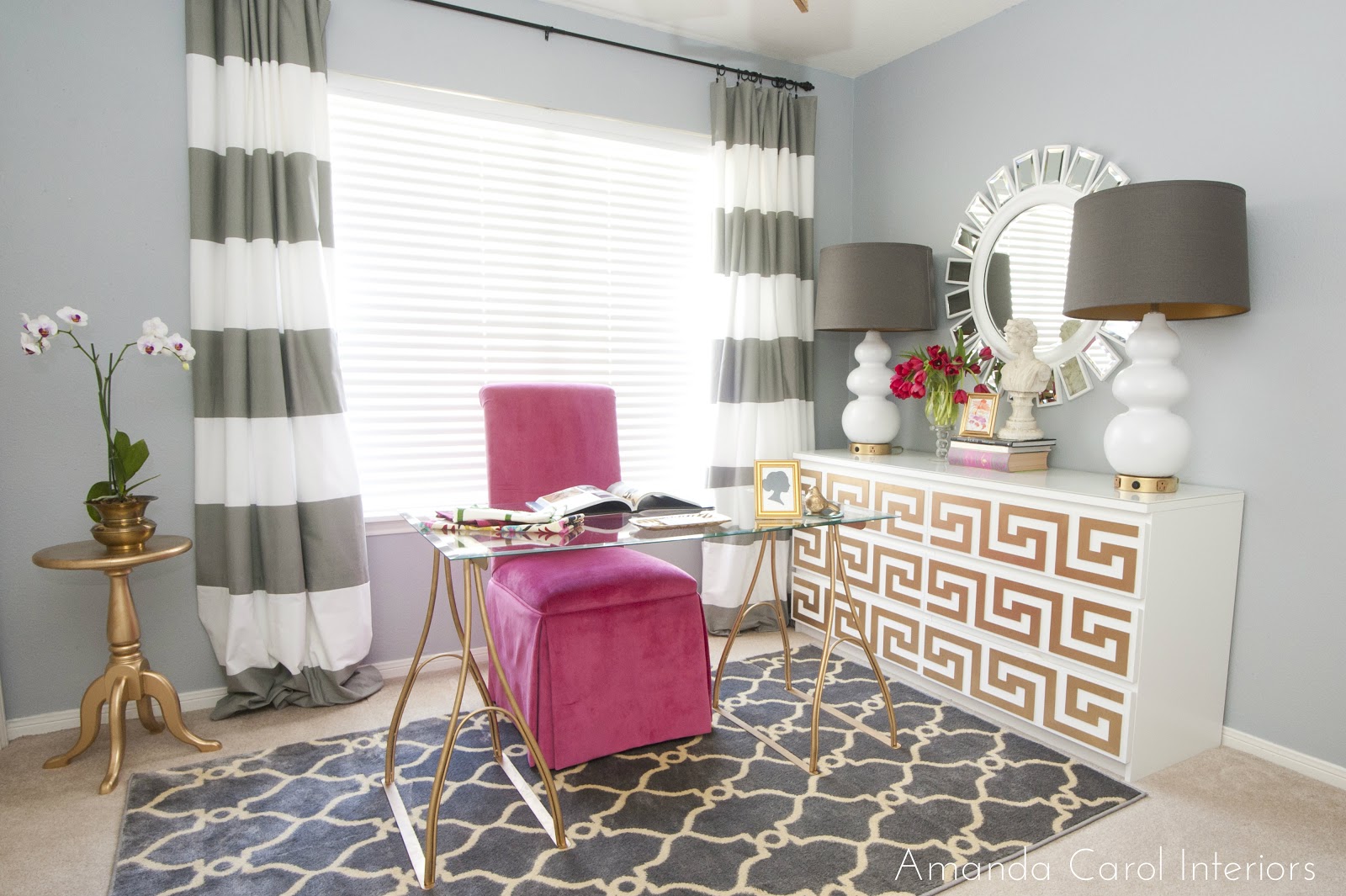 The panels are made of lightweight, slightly flexible PVC substrate, which makes them easy to paint and stick on. You can also choose from a lot of different styles and patterns like Greek key or even Moroccan style Overlays that provide a nice contrasting finishing touch to your piece.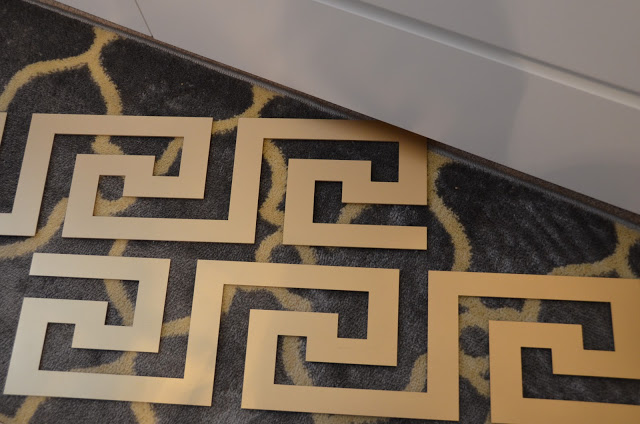 The panels are pre-cut and can even be attached to mirrors, walls, and even glass! You most likely have one of the popular pieces from Ikea like the MALM, BESTA, or RAST dresser that is in need of some desperate TLC.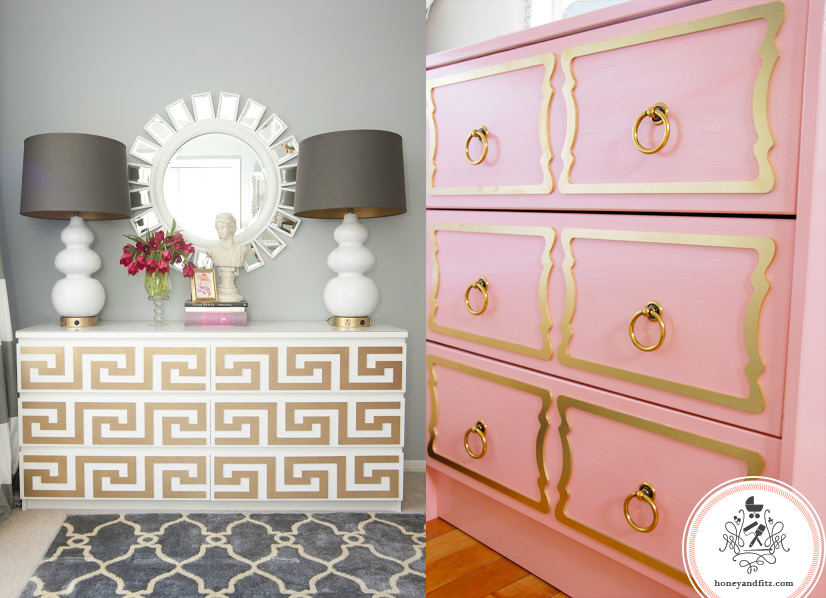 Glamming it up and making it look expensive is super easy – pop over to Overlay's and just choose your piece of furniture and the design of panel you like. Once your panels are delivered, sticking them on is pretty straightforward – use your own choice of adhesive like wood glue or even a glue gun. You can also use heavy-duty double-sided tape for a temporary solution!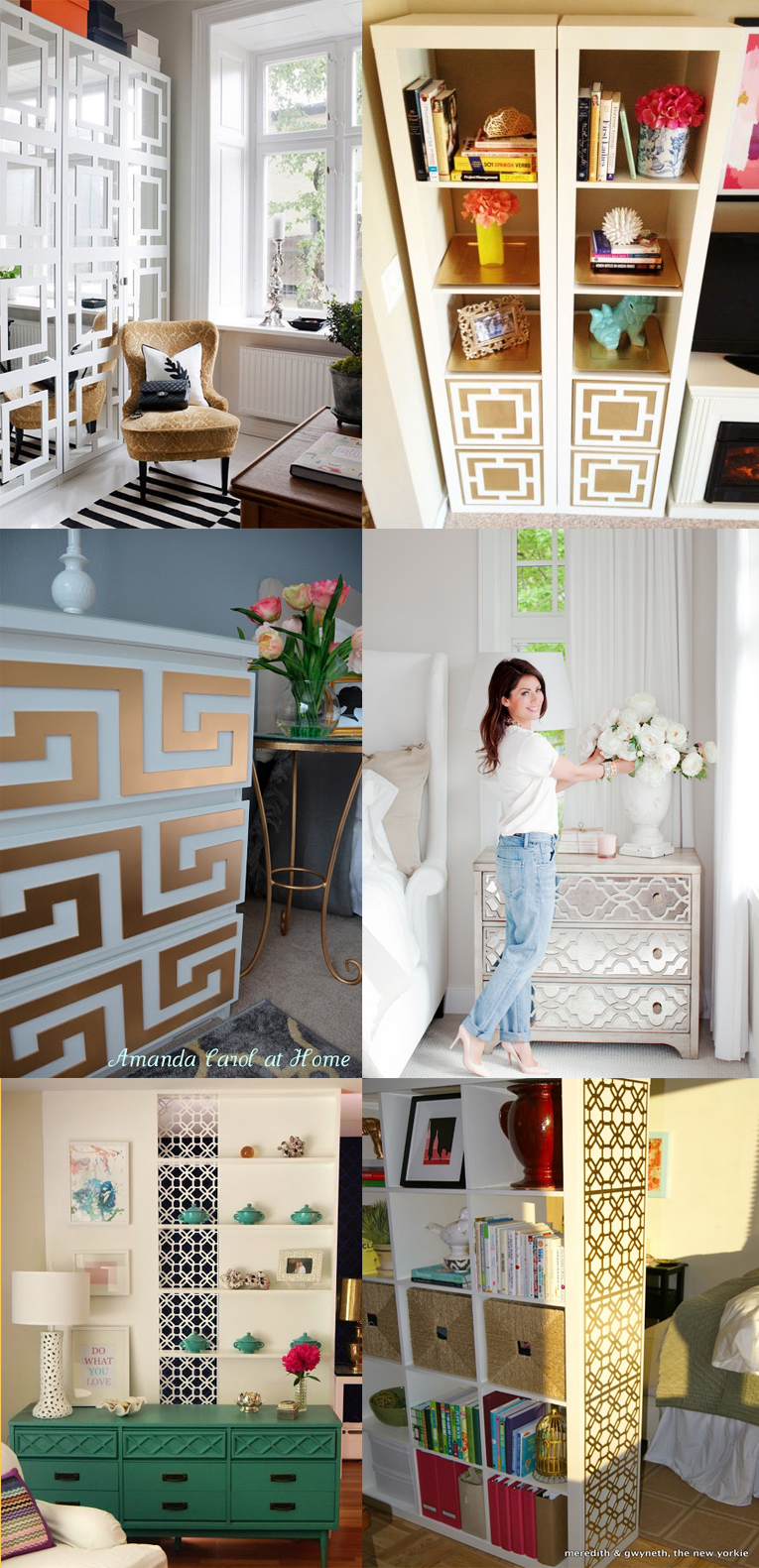 I love the look of the Greek key overlays or even the Dorothy draper style wardrobe below – black and gold is one of my favorite combinations! This dresser was made by blogger Krista Salmon using Ikea's RAST dresser which costs about $34.99 – you really can't get any cheaper than this. A little bit of spray paint and overlays and you've got your own Dorothy Draper style dresser which can originally cost thousands of dollars (I've seen ones on 1st Dibs for over $8,000!!)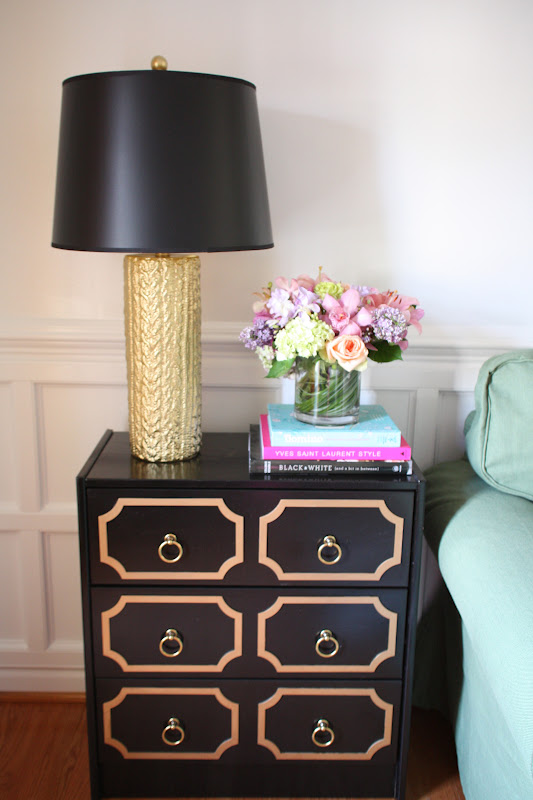 To get your creative juices flowing and glam up your furniture, you can visit Overlay's to order their decorative panels or even visit their addictive blog for endless inspiration.