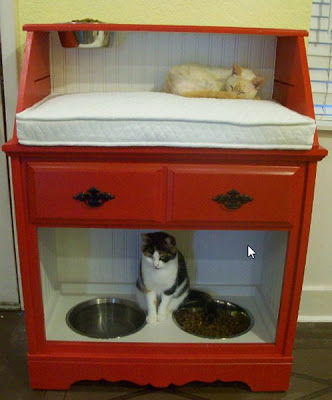 Upcycling, recycling, re-using, re-purposing – there seems to be all kinds of phrases used today to "go green" and help save the environment. But what exactly is up cycling and how can you upcycle your old furniture and used finds at home? We'll show you how!
Upcycling is the process of using or converting something old and discarded, and using it as something useful. There are tons of different ways you can make old, antique furniture found at a yard sale, new again! A fresh lick of paint can go a long way, and installing new hardware like knobs, drawer pulls and brackets like the ones from Balustrade Components can make your furniture look stunning.
Now upcycling is not a new concept but it has definitely become a fashionable one! Here's exactly how you can upcyle your furniture at home:
#1 A bathtub
Cast iron bath tubs are rare and sought after but if you do have an old bath, be it in your home or in the garden as a pond, you can give the tub a new lease of life in the home.
If you no longer use the bath as a tub, you may be tempted to sell it for its scrap value but with fluctuating prices, you may find that this is not worth much.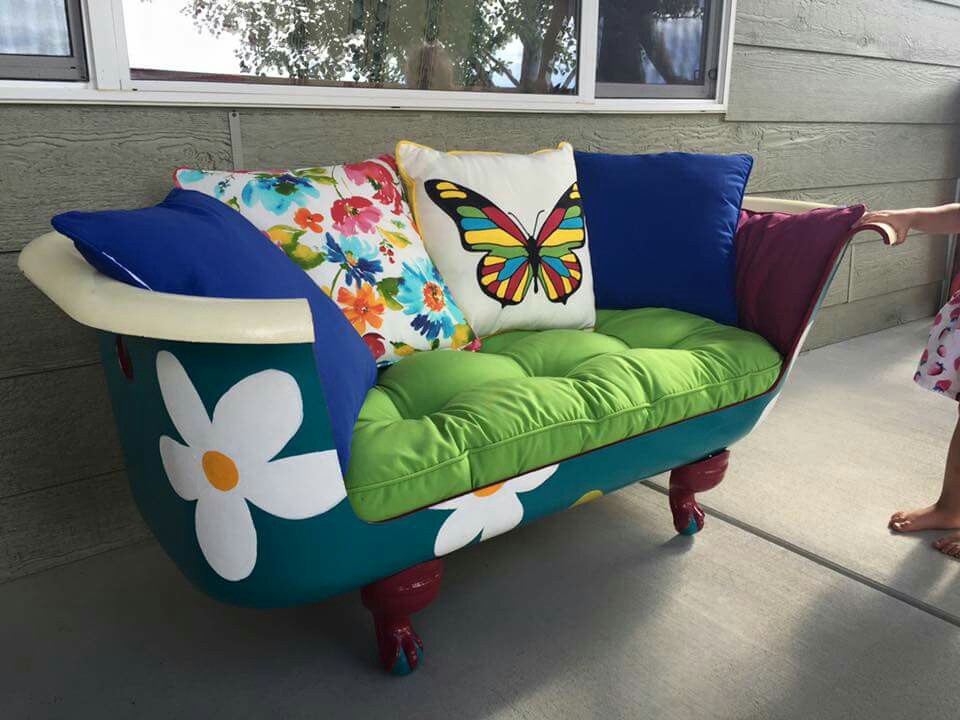 Source: Pinterest
Cut a long side out – you may need professional help or some serious looking tools for that part – and you have the beginnings of a new couch or seating. Make sure there are no sharp edges, and create cushions to sit on and plenty of cushions for the back and sides. Use plenty of material too for throws but don't forget the highlight the beautiful feet that most cast iron tubs have. There you have it – an upcycled bathtub into a sofa!
#2 Chest of drawers to pet feeding station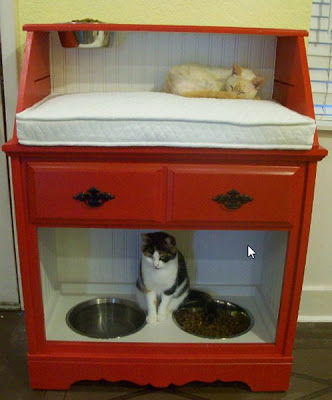 Chests of drawers are a must in most households but what tends to happen is that they become less useful. As a large piece of furniture, they tend to be left to get in the way but there is another way you can use these chests of drawers.
Using the bottom drawer, creating a platform with holes in it into which you can fit your dog or cat feeding and water bowls. Great for older pets that may find it difficult to bend low over their drinking bowls etc. It also means that they can be tidied away when they are not in use.
Full project here!
#3 Skateboard stool
Sometimes, you just need something small to rest your feet on or as a small platform raised off the ground. The time has come to upcycle those skateboards that the kids no longer use.
Strip the skateboard back to its wooden base – most as still made from wood – and sand it down. Use varnish or your choice of colour to paint it. Give it new legs by creating simple A-frame legs for each end. Be as creative as you like with colours and so on and hey presto! – you have a small, but sturdy platform perfect as a stool, foot rest or a piece of furniture that attracts attention.
MORE EASY DIY PROJECTS:
1) DIY Ideas: Here's How to Make Something Awesome with Wooden Pallets
2) DIY: Make this Super Cute Beehive for Your Front Porch for Under $10!
3) Gardening DIY: Turn a Thrift Store Chair Into a Cute Shabby Chic Inspired Planter!