New Year's Party DIY: Glitter Paper Lanterns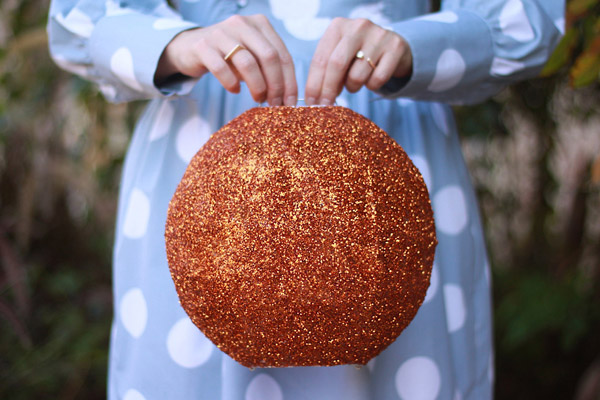 Dress up your New Year's party with these glitter paper lanterns!
These glitter paper lanterns can be made in a pinch and are great if you're on a budget this holiday season. You can still have a stylish New Year's party without spending too much! Paper lanterns can be bought virtually anywhere. Try your local party shop, Ikea, or dollar store. Glitter and Mod Podge can be found at any craft store, and that's all you need for this easy project!
Supplies:
– Paper lantern
– Spray glue or Mod Podge and a brush
– Glitter
– Drop cloth or newspaper to contain glitter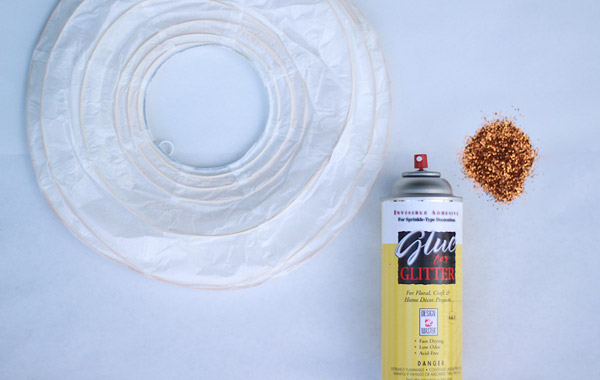 Step #1:
Follow the directions on the package of the lantern. Insert the light bulb and form it into a sphere shape.
Step #2:
Spray the glue (or paint on Mod Podge) in patches and immediately sprinkle with glitter. Allow excess glitter to drip onto your cloth or newspaper.
Step #3:
Cover the entire lantern with glitter and allow to dry. If the lantern is not covered enough, go over it with another layer of glitter. If you notice any glitter flaking off even after the glue is dry, you can spray the lantern with hairspray or clear spray paint.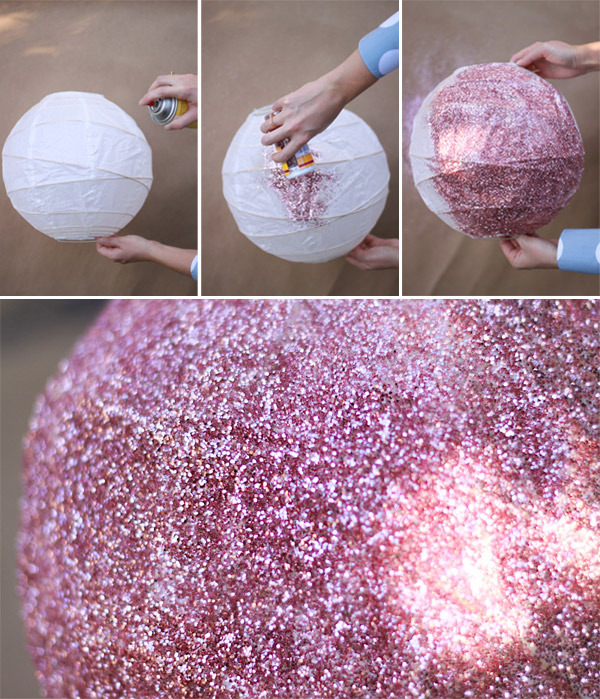 Photos: Oh Happy Day.