Turn a boring window into a magical room statement piece with our easy decorating tips!
Even if you are stuck with an ugly view, there is definitely still hope to turn your situation around. Designer's use tricks to fool the eye, again and again, and hey – it works! We've rounded up some simple window dressing tricks that really do make a difference and will turn your window into a full attention grabber!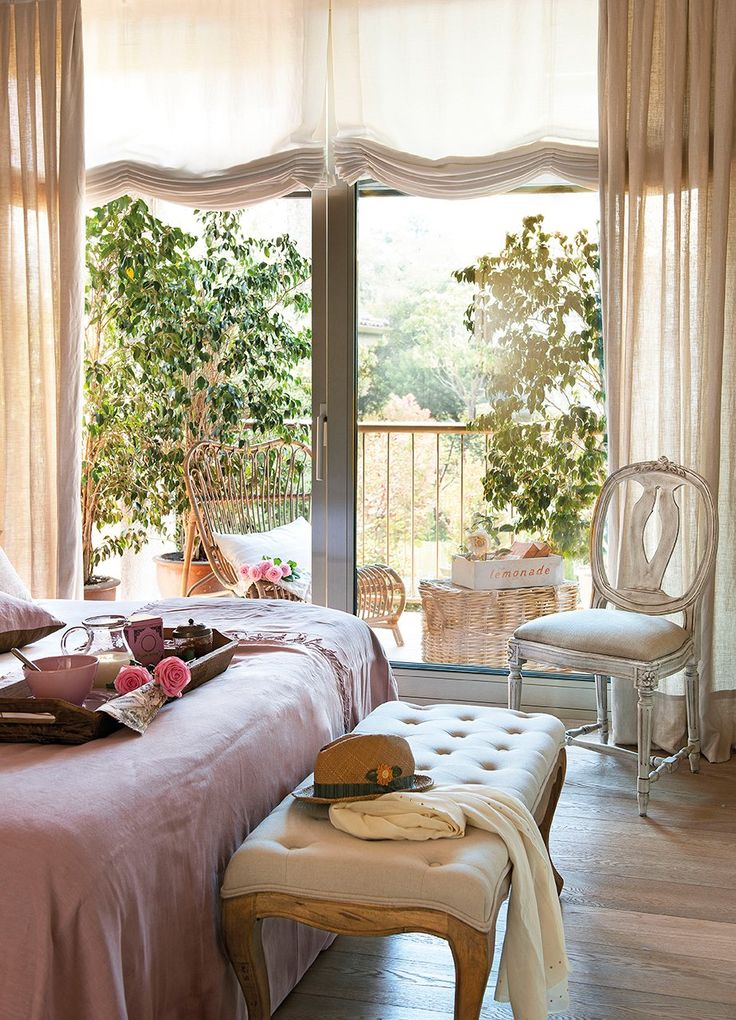 Photo: Ana-Rosa Tumblr
1. GO CLEAN AND CLEAR
Lucite drapery rods are by far my favourite design staple! They make a space look fresh and nearly disappear into the wall! If you are lucky enough to have a great view but still need some type of curtains for privacy, Lucite is by far the best choice. You can EASILY make these drapery rods yourself, check out this tutorial from one of my favorite blogs, A Storied Style.
2. LAYER ON SHEER SILK
For a romantic boudoir look, use silk to layer on different types of window dressings. Sheer silk is light and airy so you can avoid getting a heavy look that will close up your window. Think roman shades paired with simple sheer drapery panels.
Photo: House Trends
3. ADD ACCESSORIES
Pleats, tiebacks, tassels, beads, crystals, and decorative trim make a window look magical and eye-catching. This is a great trick if you may have an unpleasant view, all the attention will be on your creative window.
4. USE METALLIC HARDWARE
For a look that's clean and modish, hang your drapes on metallic rods for a change. You can add even more personality by selecting elaborate, crystal finials.
5. FROM CEILING TO FLOOR
Even if you have small, short windows, install your window dressings near the ceiling, and have them hang all the way to the floor. This way, you can create the illusion of a taller, larger window. You can use this same trick with wooden venetian blinds, or even vertical blinds like the ones here. Whatever type of window dressing you use, make sure to hang it well above your window.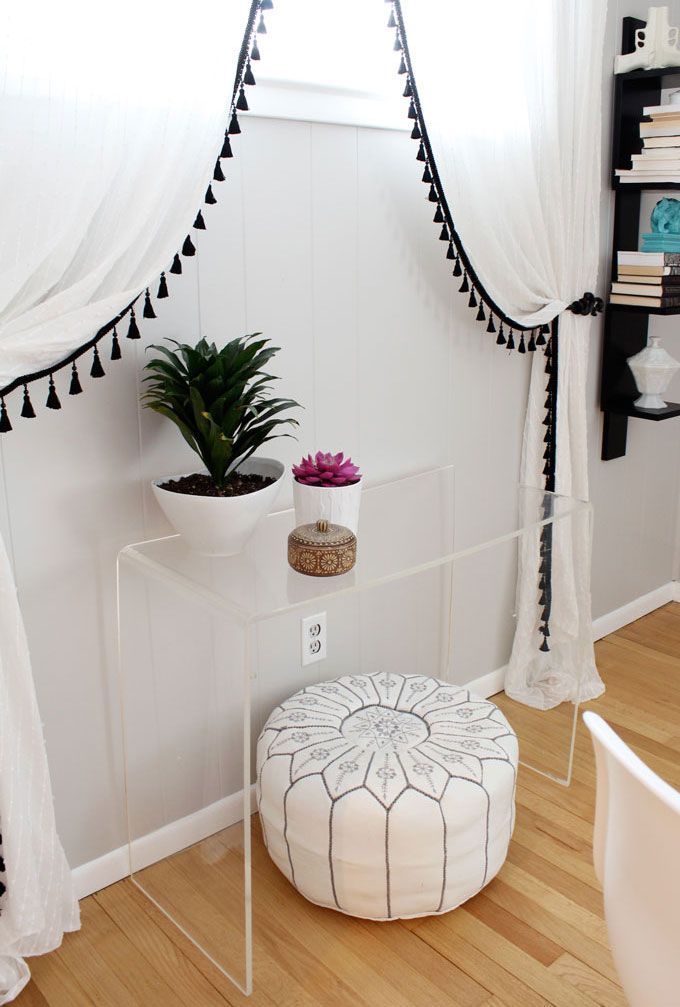 Photo: Tracey Tilley
6. PUT RIBBON TO USE
Ribbon can make plain window dressings take on a whole new look! Even if you may not have the sewing skills, put glue to the use and glue on vertical or horizontal stripes or even the Greek key symbols. This way, you don't need to purchase new curtains, just amp up your old ones!
7. ADD STRCUTURED AND SCALLOPED VALANCES
Valances are back on the design scene and we love this trend more than ever. My favourite look is valances that are bordered with a trim, reminds me of 1940s French Riviera chic! You may also be a fan of window blinds instead of valances, which are much more practical and function. Shop affordable blinds online to make it easy to take measurements right at home and compare prices.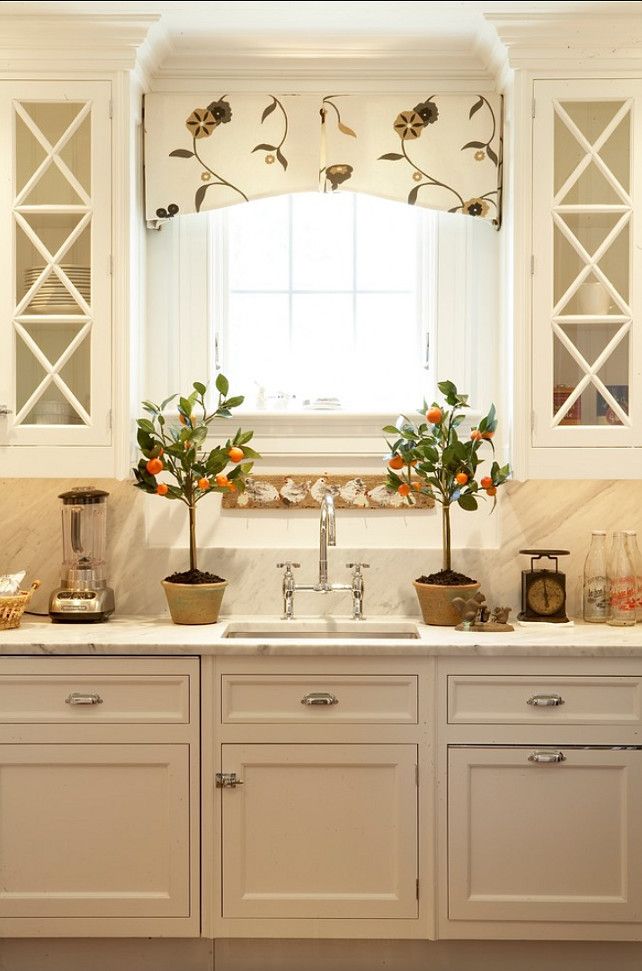 Photo: Home Bunch