DIY: Glittery Pottery Barn Pinecones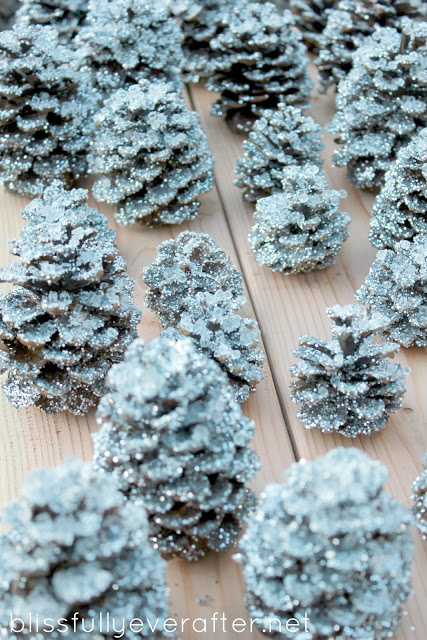 Make these Pottery Barn knock-off glittery pinecones to hang on your Christmas tree this year!
The holiday season is coming up fast, and that means getting our home ready! With all the responsibilities we have during this busy time, sometimes there isn't enough time in the day to get our home into the holiday season. These ornaments are easy to make, and require little time to put together. You can hang them on your tree, place them on a pretty tray for your dining table, or fill up a glass vase with them. They're Pottery Barn knock-offs, but we think they look much better than the real thing! Keep reading for the tutorial!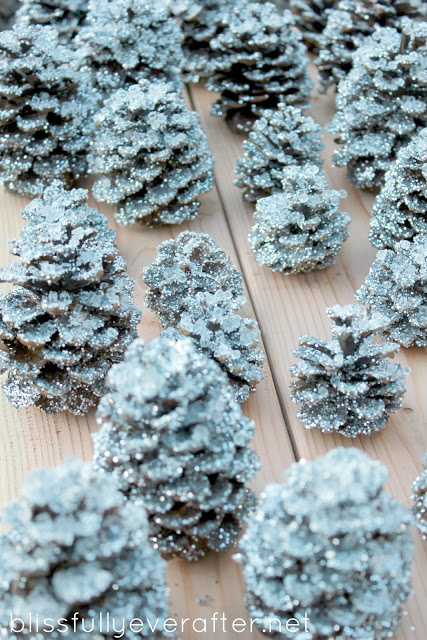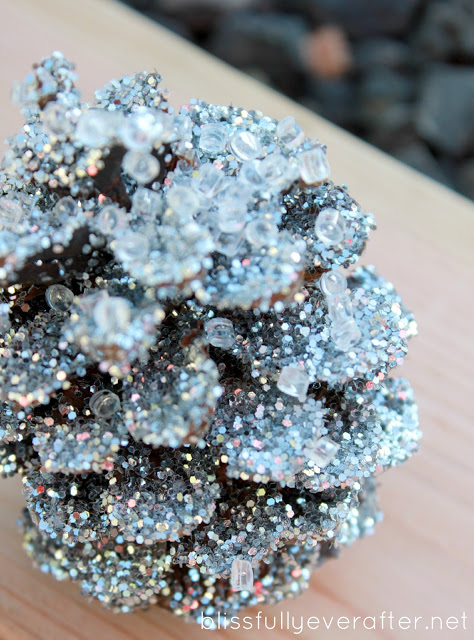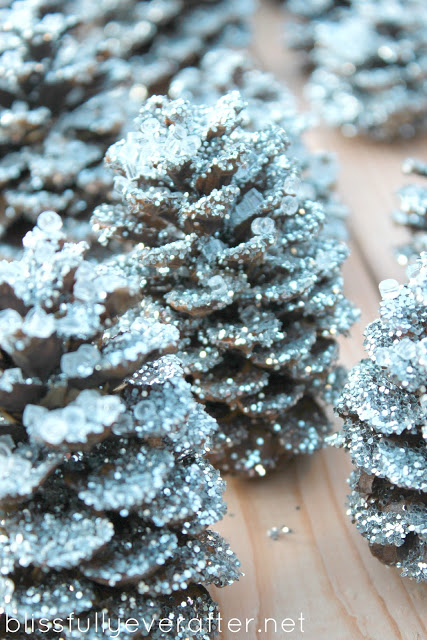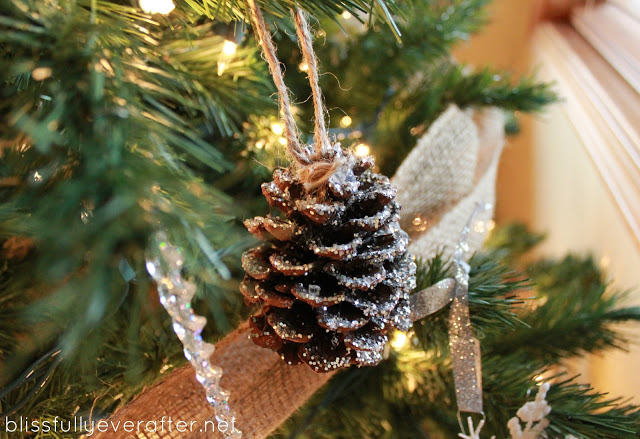 Supplies:
1) Pinecones of various sizes
2) Glitter in the color of your choice
3) Crystal color filler
4) Spray adhesive
5) Hot glue gun and glue sticks
Step 1:
Spray your pinecones with spray adhesive and sprinkle glitter over them. Turn the pinecones so that the glitter gets into all the crevices.

Step 2:
Take a pinch of color fill and sprinkle it over the pinecones.
Step 3:
Allow the pinecones to dry completely.
Step 4:
To turn the pinecones into ornaments, use your hot glue to attach a piece of jute twine in a loop to the pinecone. You can attach it to either the bottom or the top.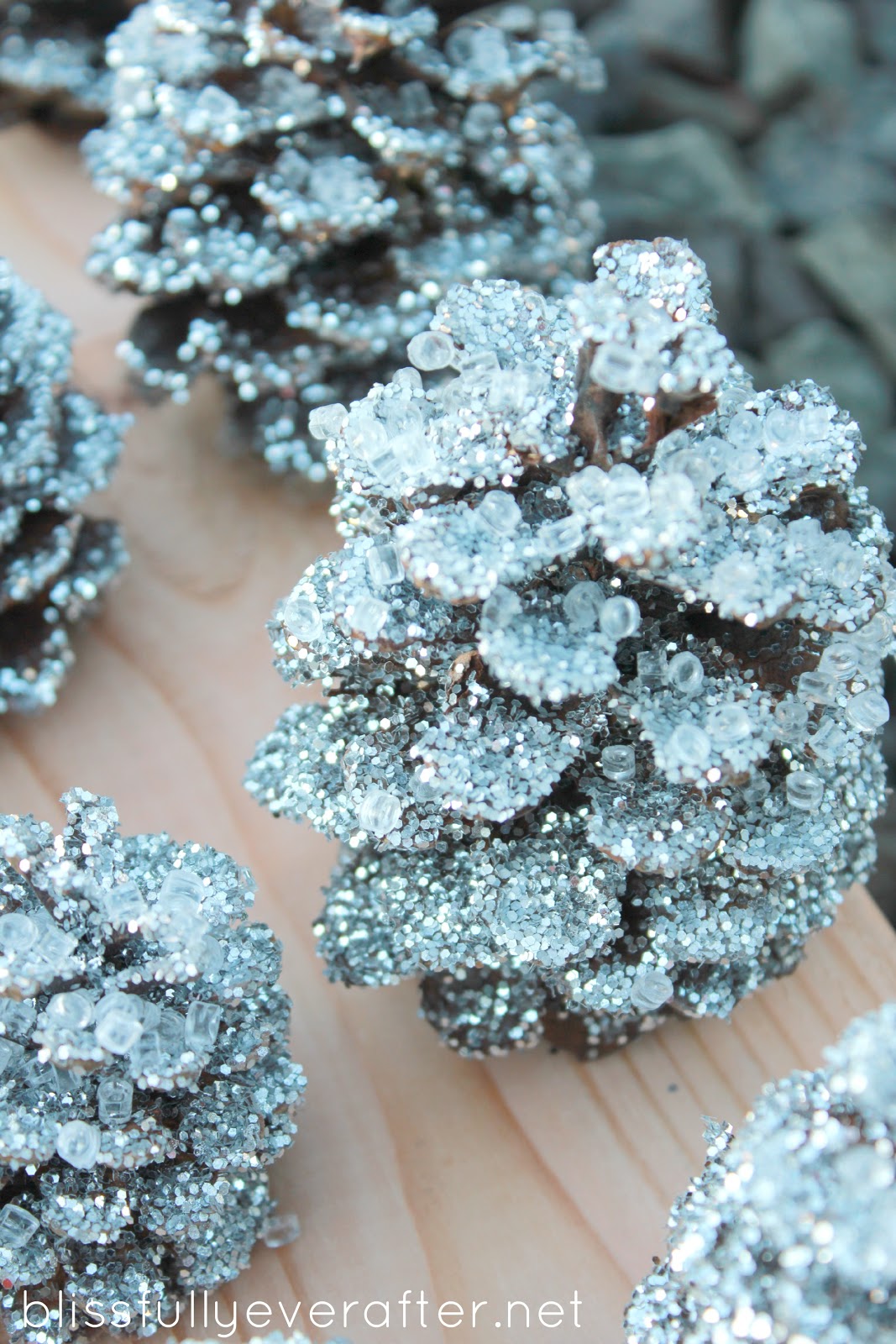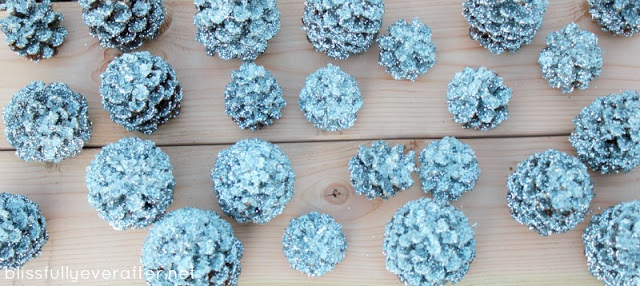 Photos and idea: Blissfully Ever After.