Homemade Apple Cider Cocktail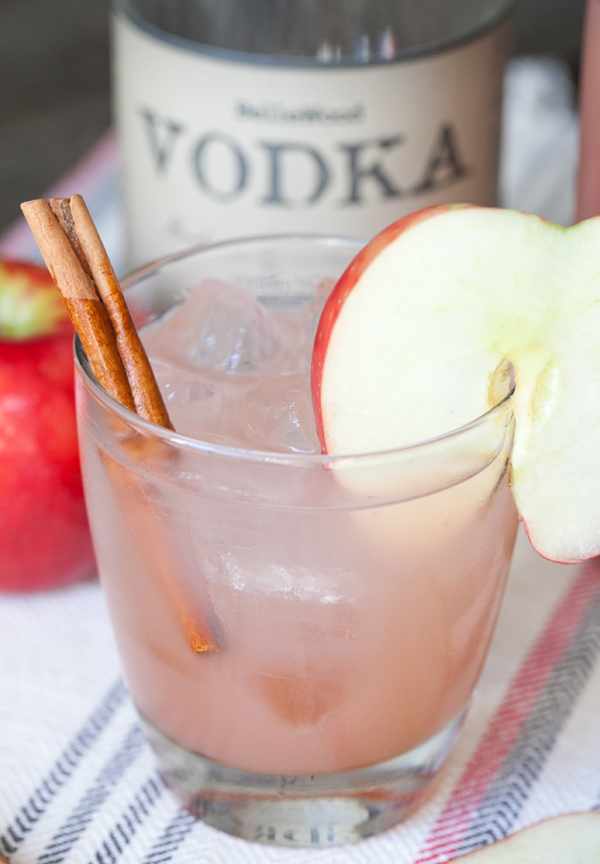 Fall is coming to a close, but we've got this delicious apple cider cocktail recipe that will make these chilly nights all that much sweeter!
Nothing says fall like apples and cinnamon! Making your own cider is not only fun, but the aromas cooking make your house smell amazing! This cider takes about an hour to make, but it's so worth it!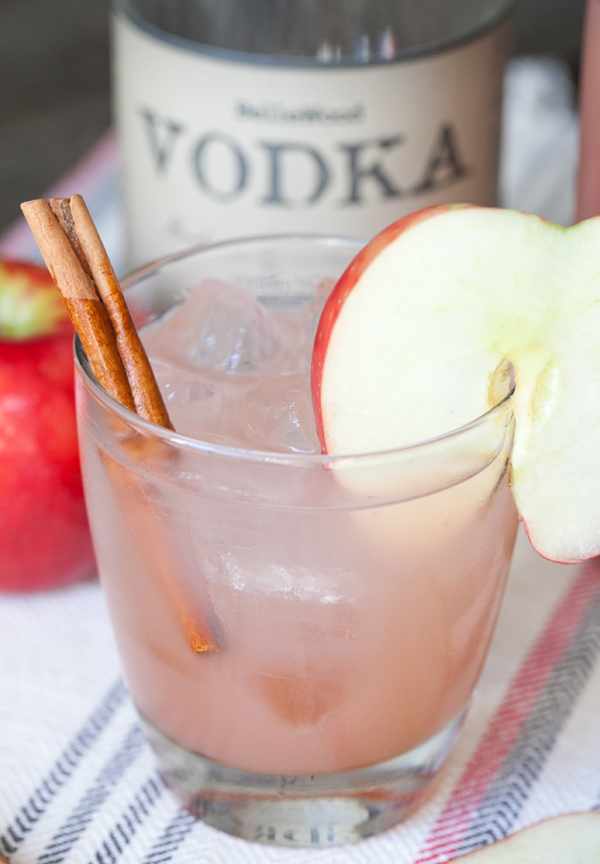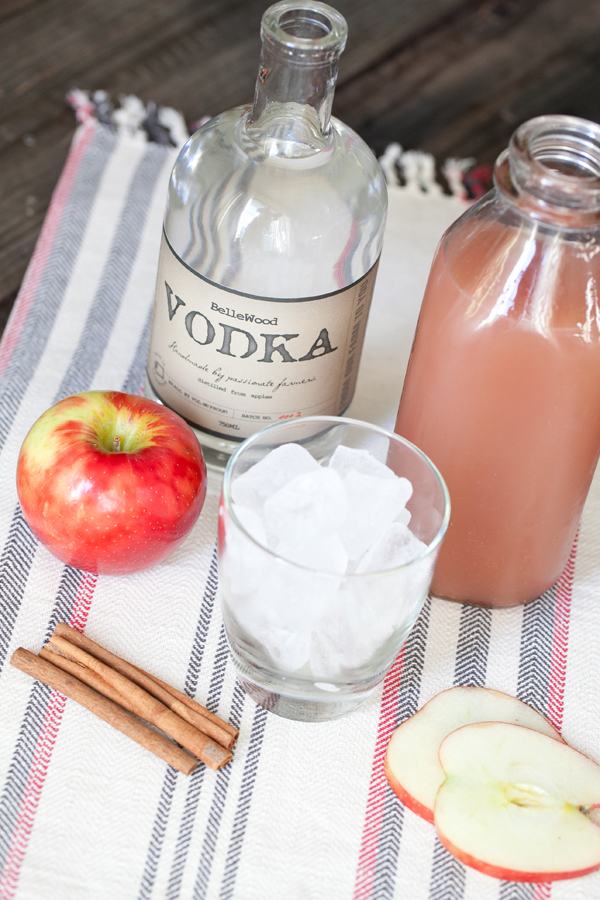 Homemade Apple Cider Cocktail
Delicious homemade apple cider cocktail that brings all the flavors of fall into one glass!
Ingredients for the Apple Cider
10-12 apples, cut into fours without core
1/2 cup sugar
6 cinnamon sticks or 1 tbsp cinnamon
1/2 tsp nutmeg
1/4 tsp cloves
8 cups water (or enough to fill the pot a few inches above the apples)
Ingredients for the Cocktail
ice
vodka
cinnamon sticks and apple slices for garnish
Instructions
Place apples in a large pot with water.
Stir in sugar, spices and cinnamon sticks. Bring to a boil for 1 hour, then cover and simmer for another hour.
Place a strainer over a large bowl and pour the mixture in the strainer. Discard apples. Strain the cider again through a cheese cloth by placing it over a bowl.
Pour into a pitcher and refrigerate.
Fill an 8 oz glass to the top with ice.
Pour 1 shot of your favorite vodka the ice and fill the rest with cider.
Stir to mix ingredients and garnish with a cinnamon stick and an apple slice.
Photos and recipe: Sugar and Charm.