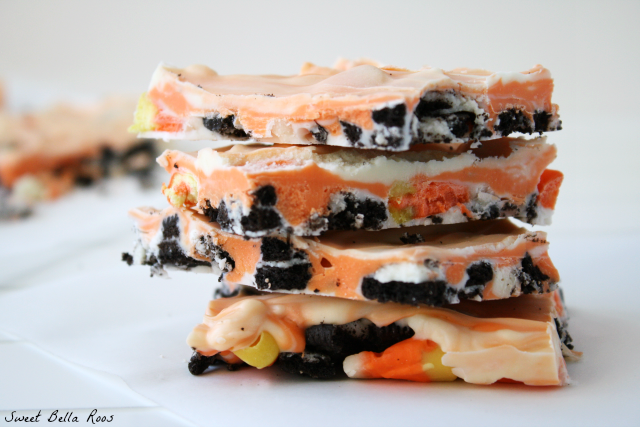 This sweet and tasty cookie bark is perfect for the Halloween season! Get the kids involved in making this easy treat, we're sure you'll have a blast!
White chocolate, chocolate cookies, and candy corn are in this cookie bark. Can it get any better? We think not! This recipe requires no baking, so making it is a snap! Keep reading for the delicious recipe!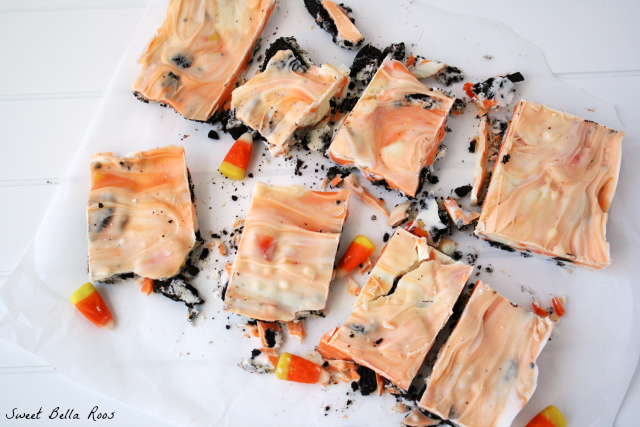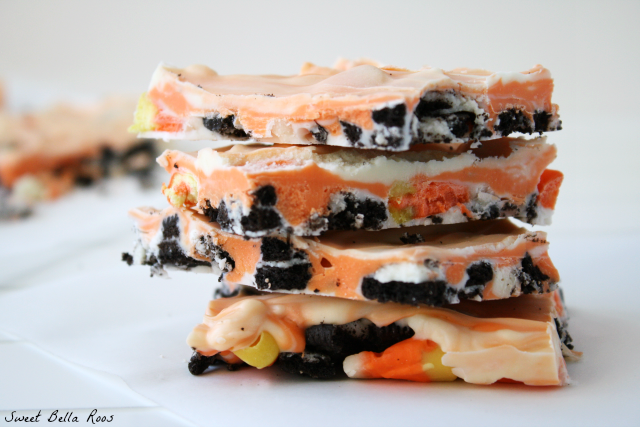 Halloween Treats: Candy Corn Cookie Bark
Super easy cookie bark that's the perfect treat for this Halloween season!
Ingredients
Chocolate wafer cookies
Candy Corn
Orange candy melts
White chocolate almond bark
Instructions
Arrange the crushed cookies and candy corn into a layer on a cookie sheet lined with parchment paper.
Heat the almond bark/candy melts in the microwave at 30 second intervals until melted. Pour on top of the cookie/candy mixture. Use a spoon to swirl and smooth out.
Place in the refrigerator until hardened. Remove and chop into pieces.
Photos and recipe: Sweet Bella Roos.