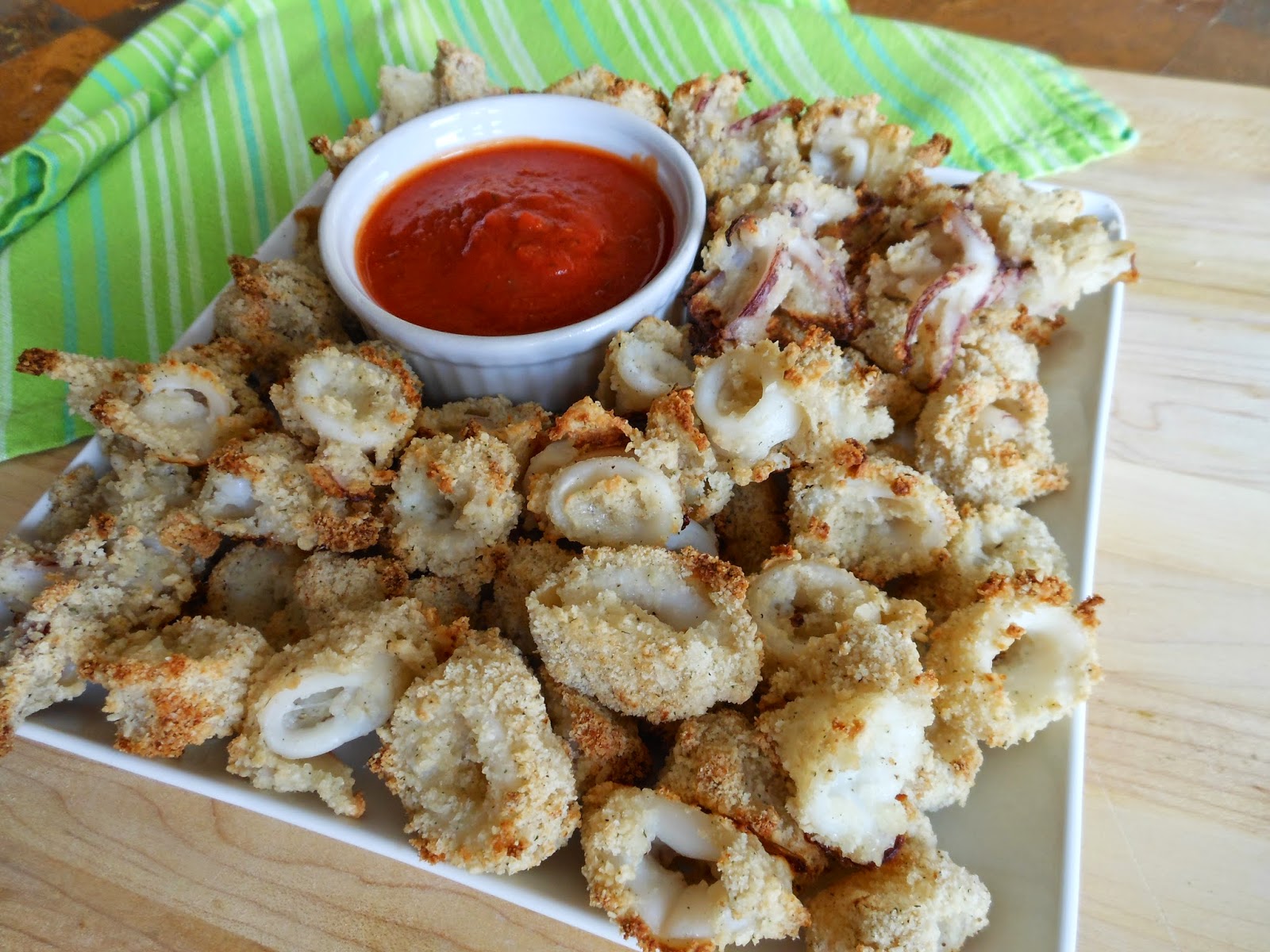 Try this crispy oven-fried calamari for dinner tonight! It tastes just like the fried version, but with less calories!
If you don't know what to make for dinner, but are craving something light, try this calamari! It's oven fried, which cuts down on a lot of fat and calories, and it tastes just like the real thing. Serve it up with some oven fried French fries and dip. We would recommend using your favorite pasta sauce as dipping, or you can try Tzatziki sauce. Anything goes! A simple side salad would go great as well. Olive oil and balsamic vinegar is all you need for the dressing!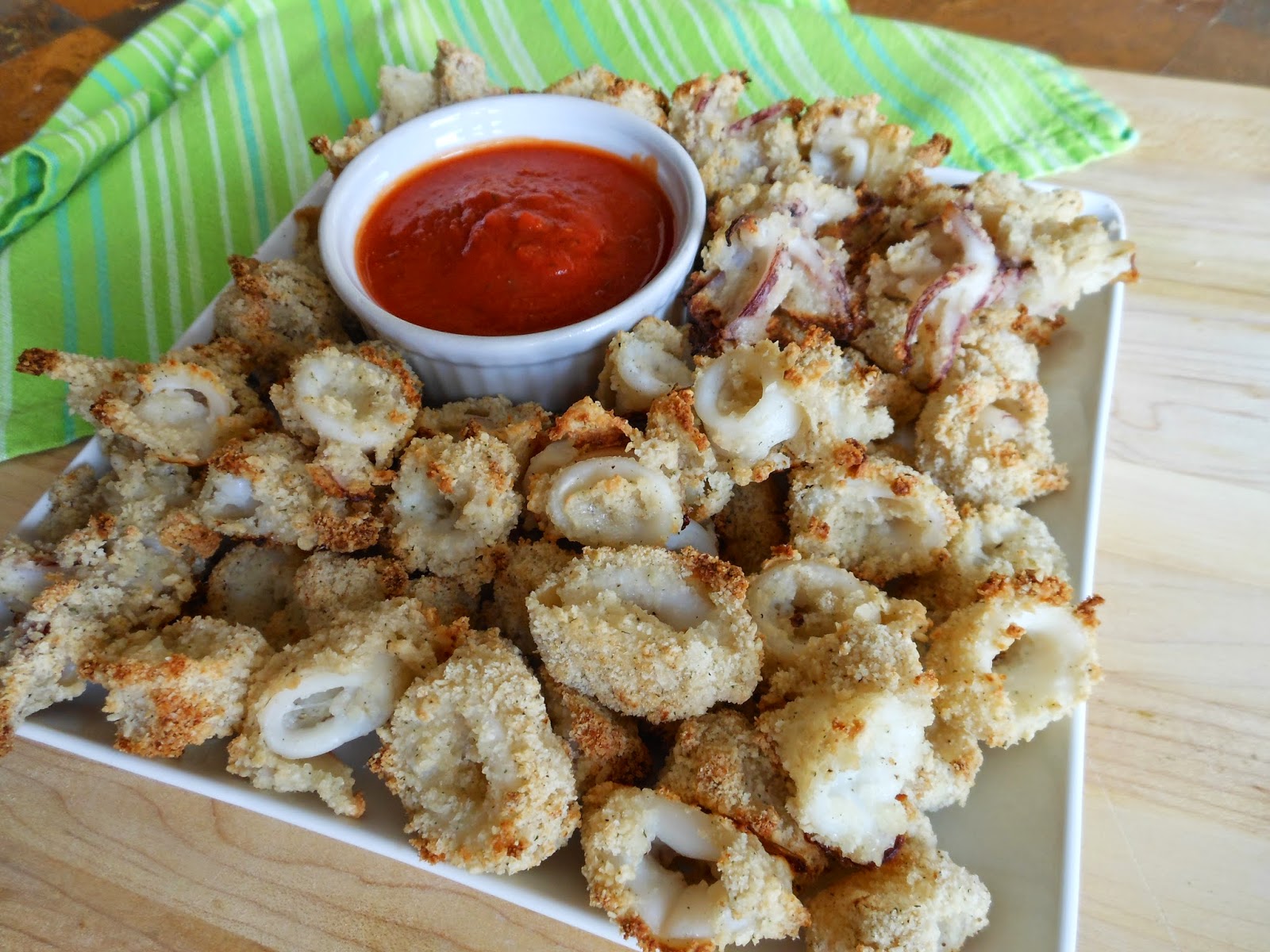 Crispy Oven-Fried Calamari
2014-11-12 16:31:10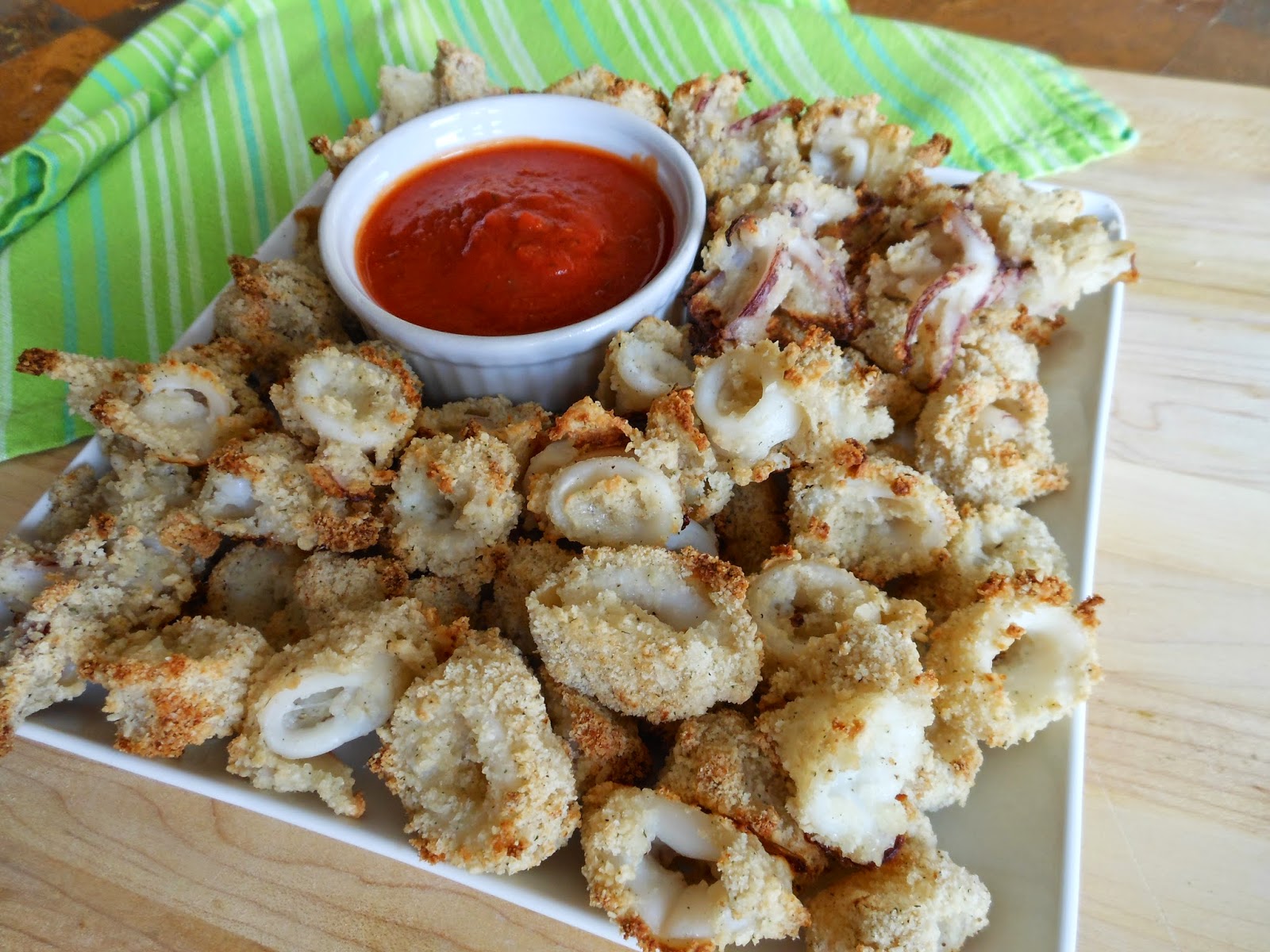 Delicious oven-fried calamari that are better than their fried counterpart! Also with less fat and calories!
Ingredients
cooking spray
1 pound calamari, tubes and tentacles
1 1/2 cups bread crumbs
1/2 cup white tortilla chip pieces (2 inch pieces)
1 tbsp powdered ranch dressing mix
1 1/4 cups low-fat buttermilk
1/2 cup plus 2 tbsp flour
1/4 tsp ground black pepper
Instructions
Preheat oven to 400 F.
Coat 2 large baking sheets with cooking spray.
Pat calamari dry with a paper towel.
Cut tubes into 1/2" thick rings. Don't cut the tentacles. Set aside.
Combine breadcrumbs, tortilla chips and seasoning in a food processor and process until finely ground. Transfer mixture to a bowl.
In a separate bowl, whisk together buttermilk, 2 tbsp of the flour and black pepper. Place remaining 1/2 cup of flour in a large freezer bag.
Add calamari rings and tentacles to the bag with the flour and shake to coat.
Dip the flour-coated calamari into buttermilk mixture and then into breadcrumb mixture.
Arrange calamari in a single layer, on prepared baking sheets. Spray with cooking spray.
Bake 15-20 minutes, until coating is crisp and golden brown.
Better HouseKeeper https://betterhousekeeper.com/
Photos: Dishbase, Robin Miller Cooks.