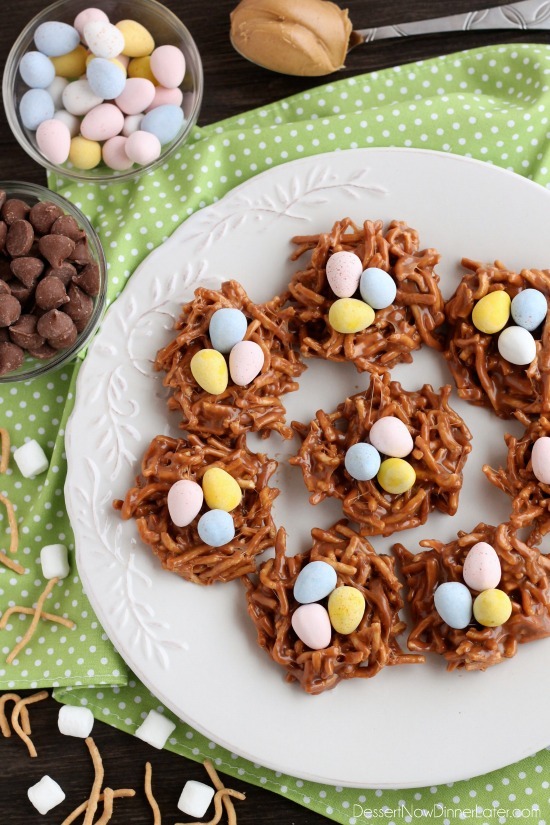 If you're looking for a quick treat to make for the kids this Easter, try these chocolate and peanut butter nests!
These super cute nests are the perfect treat for the kids this Easter! Really easy to make and only requiring a few ingredients, you can get the kids involved in helping you put them together! You won't believe what they're made of… noodles! By mixing the noodles with marshmallows, peanut butter, and chocolate, you've got a yummy treat that everyone will enjoy! Fill up your nests with Cadbury Mini Eggs or Peeps! You can also wrap these up and use them in your Easter scavenger hunt! Keep reading for the recipe below!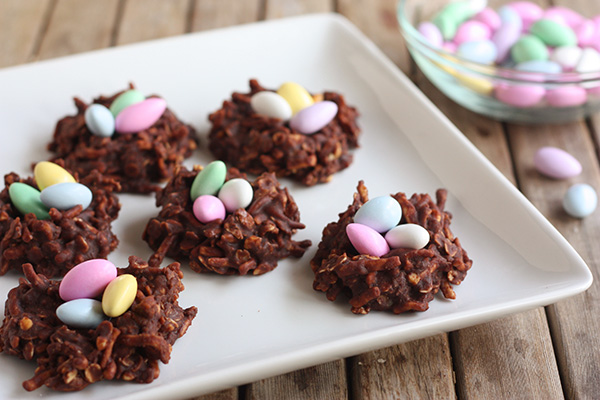 Easter Nests Made With Peanut Butter, Chocolate, and Noodles!
2015-03-26 13:57:57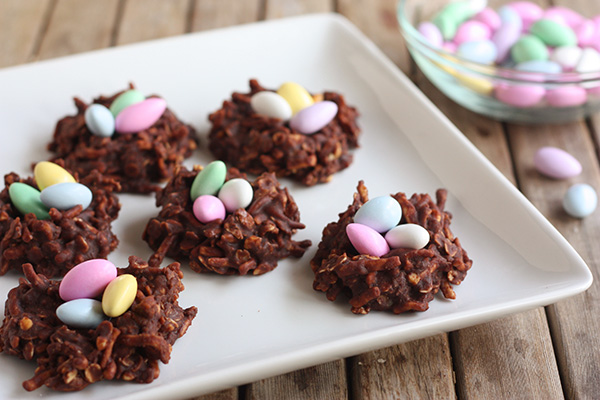 Make these cute nests for Easter this year! Fill them up with Cadbury Mini Eggs or Peeps!
Ingredients
1/4 cup butter
4 1/2 cups mini marshmallows
1/2 cup milk chocolate chips
1/4 cup creamy peanut butter
4 cups chow mein noodles
54 Cadbury mini eggs, about 2/3 of a bag
Instructions
Get out a large pot and melt the marshmallows and butter together.
Mix in chocolate chips and peanut butter. Wait until it melts then remove from the heat.
Add in noodles and mix until evenly coated.
Using a spoon, place the nests on wax paper that's been greased lightly with oil or butter. Shape the nests using your fingers.
While the nests are still warm, place the mini eggs (or Peeps) inside each one. The eggs will stick to the nest.
Leave the nests to cool before serving. They can be kept in an airtight container for 5 days.
Better HouseKeeper https://betterhousekeeper.com/
Photos: Dessert Now, Dinner Later, I Love Peanut Butter.