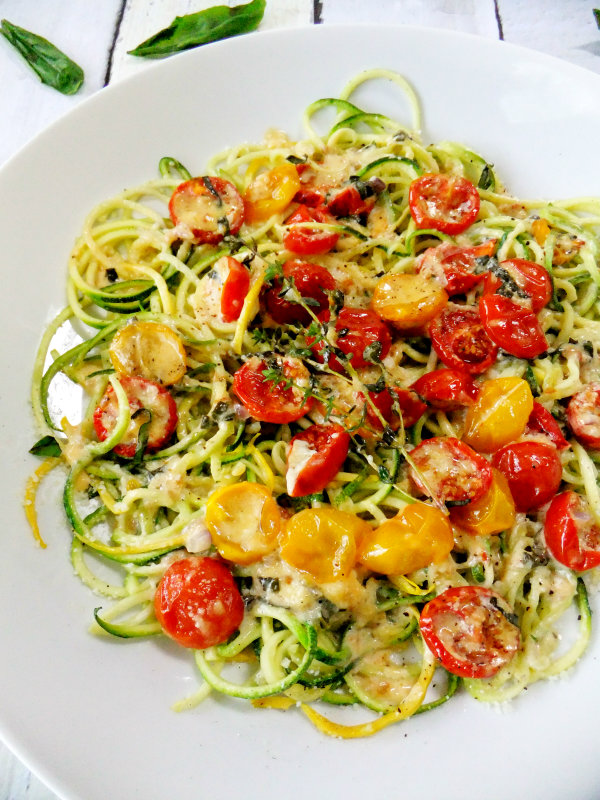 If you're looking for low-calorie meals, check out these zucchini noodles! Since they have 0 fat, you can add on cheese and a creamy sauce without the guilt!
These zucchini noodles are so tasty and good for you, you won't miss regular pasta noodles! Perfect for vegetarians, these noodles can be easily made using a Spiralizer. But don't stop with zucchini! Try it with carrots or yellow squash! Keep reading for the super easy and healthy recipe!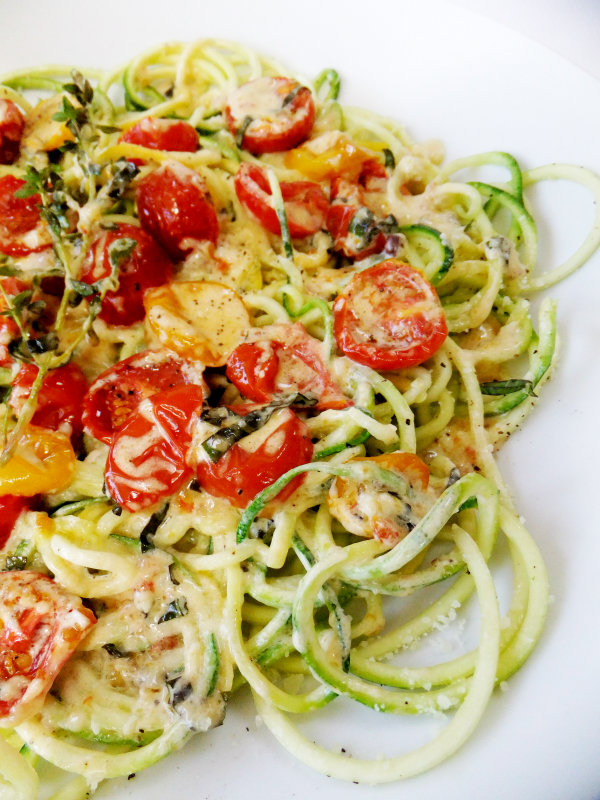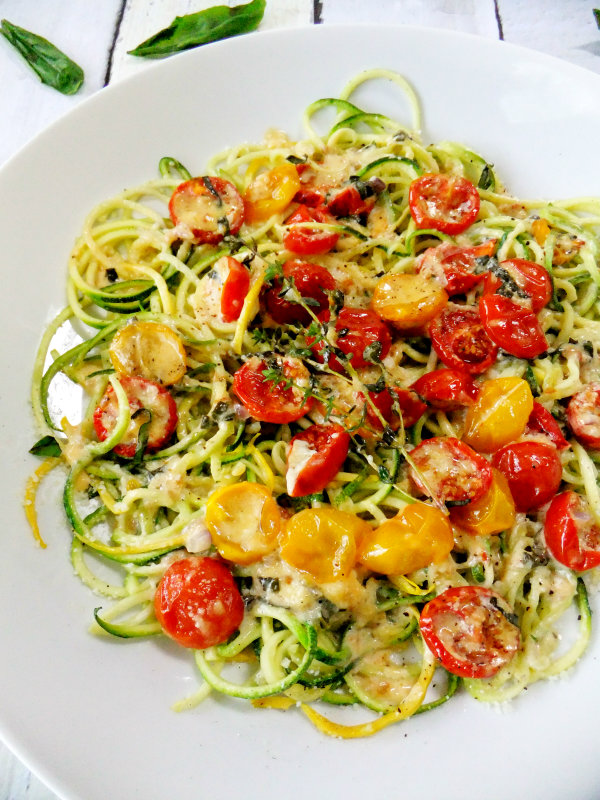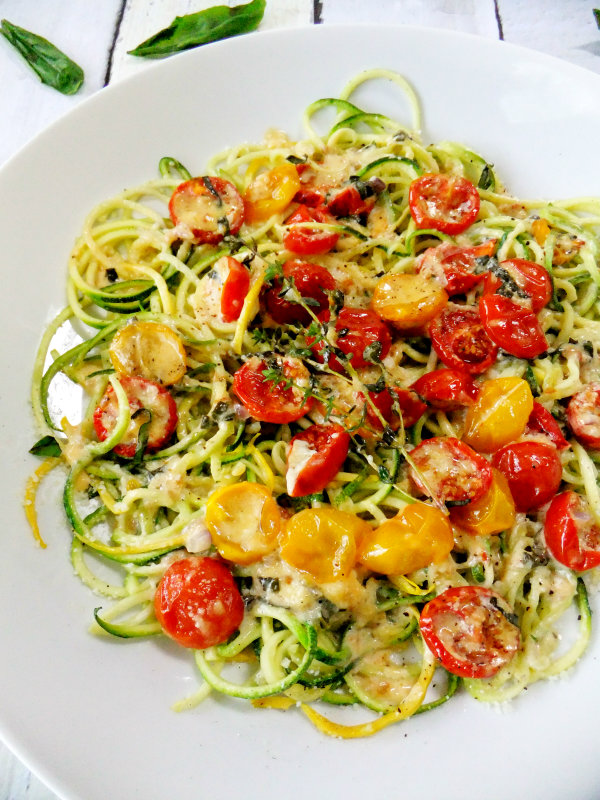 Creamy Zucchini Noodle Pasta
2014-09-06 12:54:18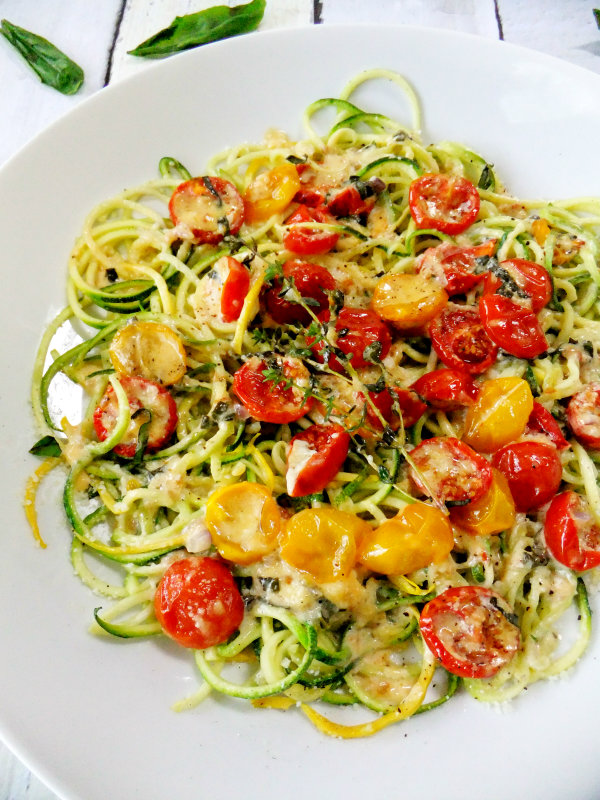 Ingredients
3 zucchini
1 yellow squash made into noodles by a Spiralizer
Slow Roasted Cherry Tomatoes and Cream Sauce (recipe from The Glorious Vegetables of Italy by Domenica Marchetti)
1 pint yellow cherry tomatoes, cut in half
1 pint red cherry tomatoes, cut in half
2 tbsp butter
1 shallot, minced
2 fresh thyme sprigs
1 handful chopped fresh basil
3/4 cup heavy cream
3/4 cup freshly grated Parmigiano Reggiano cheese
olive oil
salt and pepper to taste
Instructions
Place cherry tomatoes cut side up on a rimmed baking sheet. Drizzle with olive oil, and sprinkle on salt and pepper. Roast at 275 F for 1 1/2 hours.
Heat butter in a saute pan over medium heat. When the butter is melted and foamy, add in shallot and cook until soft.
Add in tomatoes and any juices on the baking sheet. Add in thyme and pour in cream. Sprinkle half the cheese over the tomatoes and into the cream.
Heat on low until it begins to simmer. Turn off the heat and add in basil.
In a large saute pan, drizzle it with olive oil and place zucchini noodles on top. Cook them gently and toss until slightly wilted but still al dente.
Place noodles onto a plate and spoon sauce on top. Add more parmesan cheese.
Better HouseKeeper https://betterhousekeeper.com/
Photos and recipe: Proud Italian Cook.