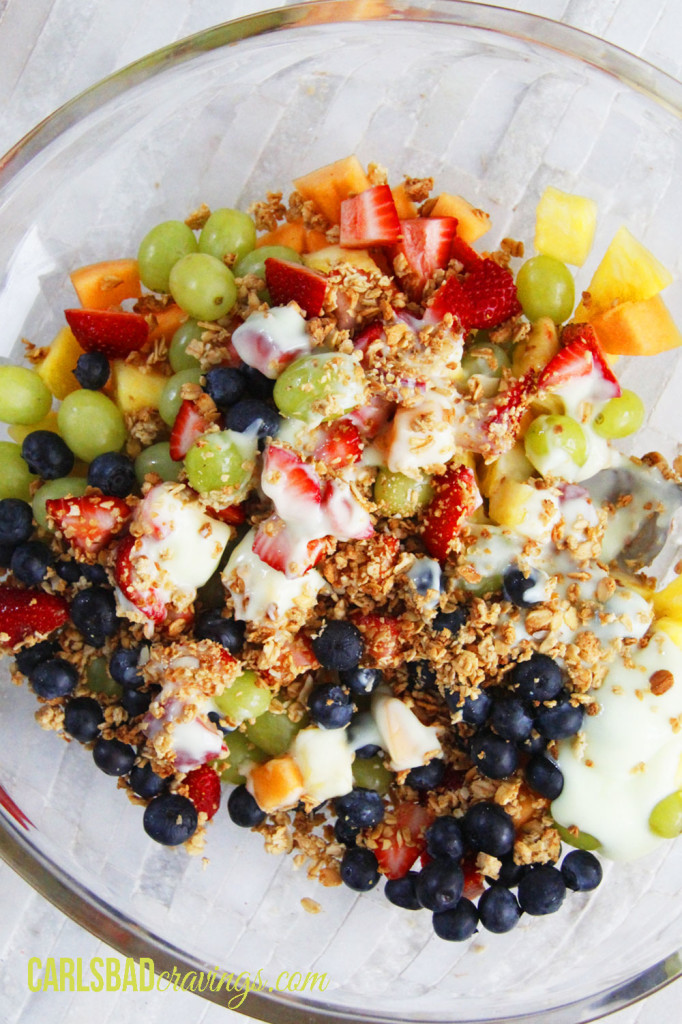 For a healthy snack, try this granola fruit salad! Customize it any way you like, anything goes!
We enjoy light snacks and meals during the summer, and who doesn't? Light food that's easy to prepare and requires no cooking is welcome during these hot summer days. This granola fruit salad can be made with any of your favorite fruits and favorite yogurt. Healthy granola adds crunch and sweetness to this salad, and we encourage you to try it for yourself – you won't be disappointed!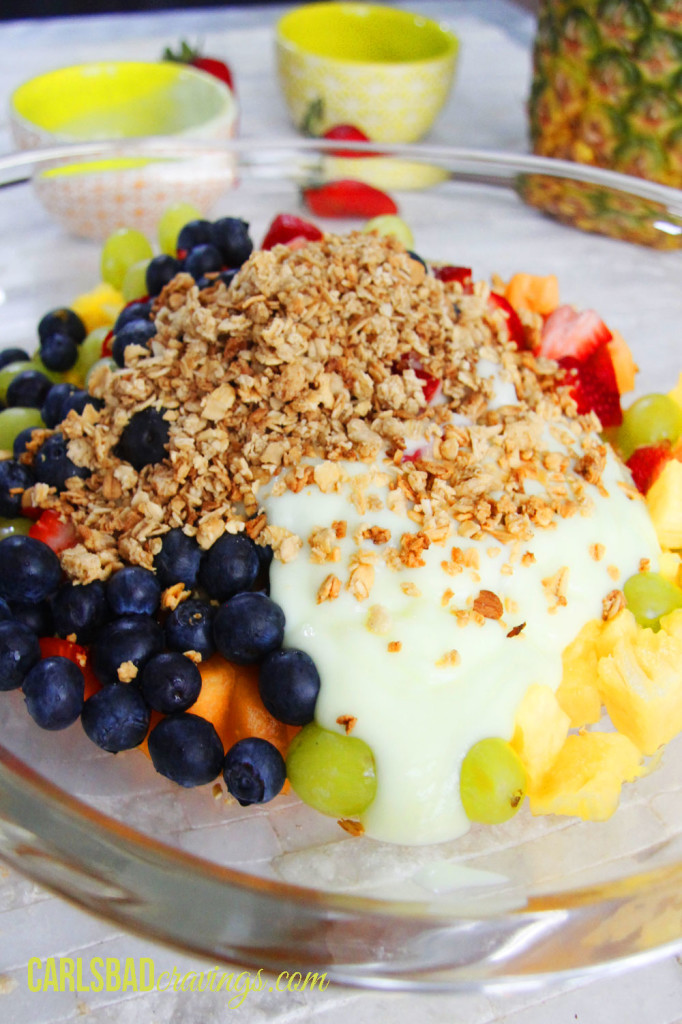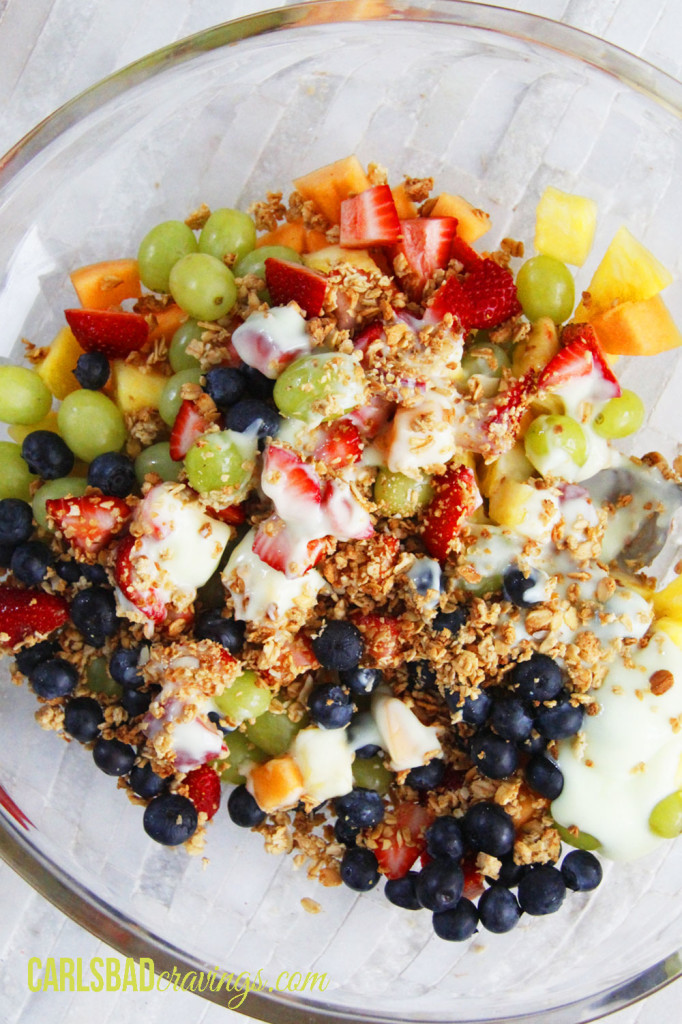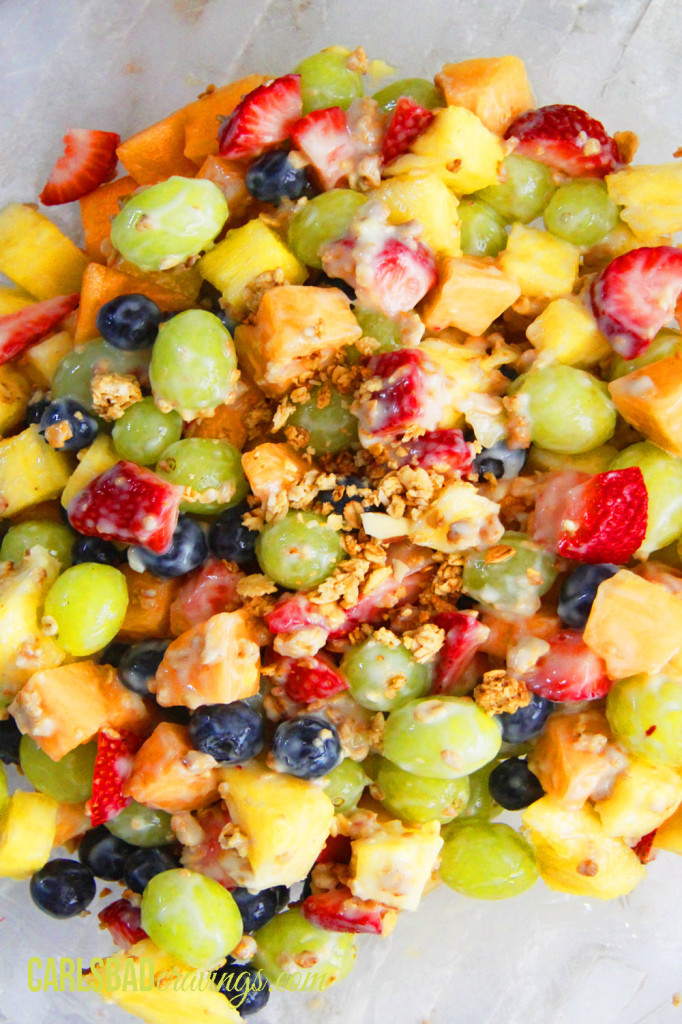 Healthy Summer Granola Fruit Salad
2014-07-12 14:12:41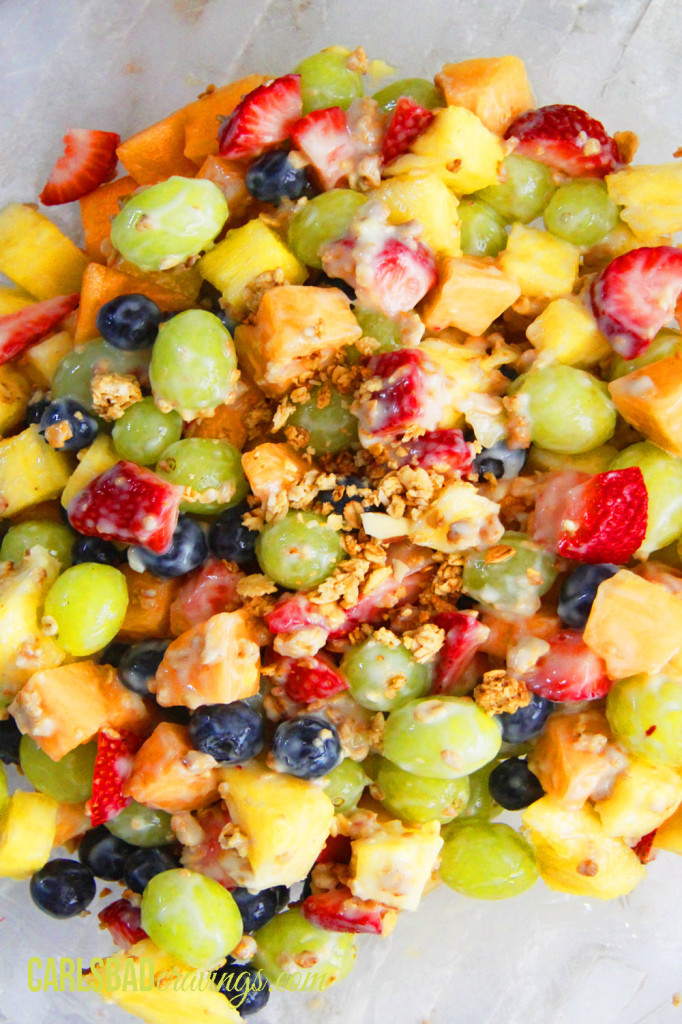 Try this granola fruit salad for a healthy snack during these hot summer days. Customize it with your favorite fruit and yogurt, and don't forget the crunchy granola!
Ingredients
1 6 oz. container Key Lime yogurt
1 small pineapple, chopped
1 cantaloupe, chopped
2 cups green grapes
1 cup strawberries, chopped
1 cup blueberries
½ cup honey almond granola
Instructions
Add all the fruit to a large bowl and top with the yogurt. Toss until combined.
Put the salad in the fridge until it's ready to serve. When serving, sprinkle with granola.
Better HouseKeeper https://betterhousekeeper.com/
Photos: Carl's Bad Cravings.