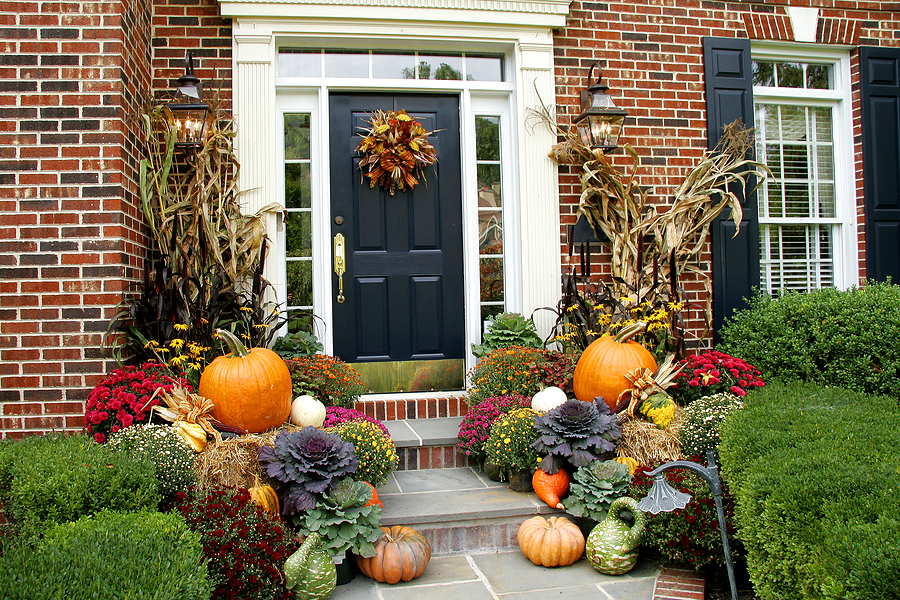 Fall is coming up fast, and it's time to get your home ready! Try these 7 fall decor ideas for your home!
These autumn touches will make your home cosy in no time! Autumn colors, natural elements, and rustic pieces are a cheap way to bring some fall into your home.
1. Autumn Colors
Think burnt orange, rustic brown, and brick red. Choose a color scheme that matches your home, and tone down the orange and red with neutral tones.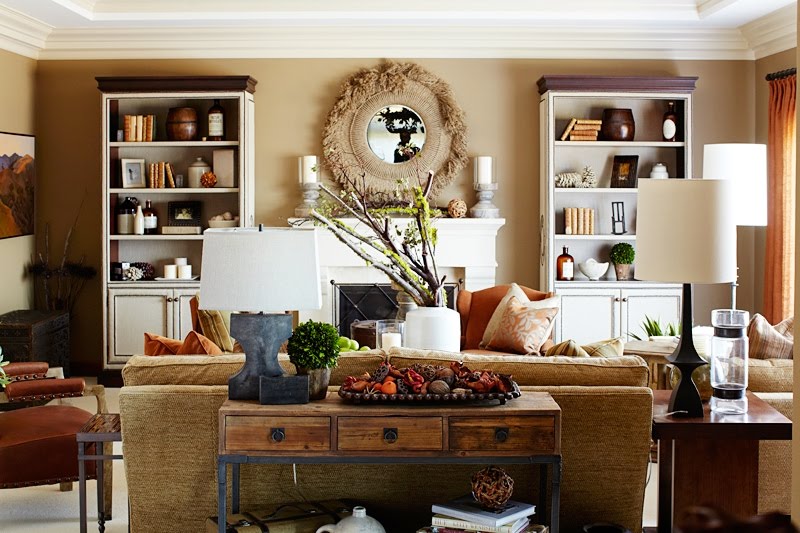 2. Pumpkins
Arrange pumpkins throughout your home for an instant fall vibe. We love these painted white pumpkins decoupaged with leaves using Mod Podge.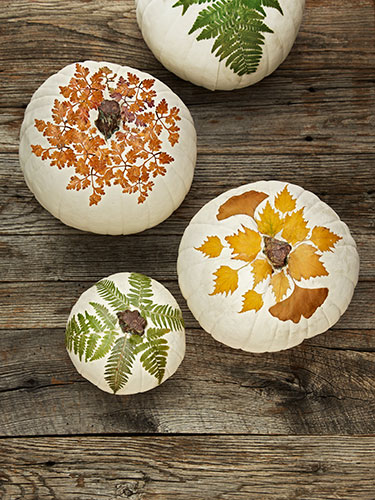 3. Knit Pillows and Warm Blankets
As the weather gets colder, store small blankets in your living room for easy reach. Add a few knit pillows on your couch for added comfort. You can easily make a few knit pillows for cheap using thrift store knit sweaters.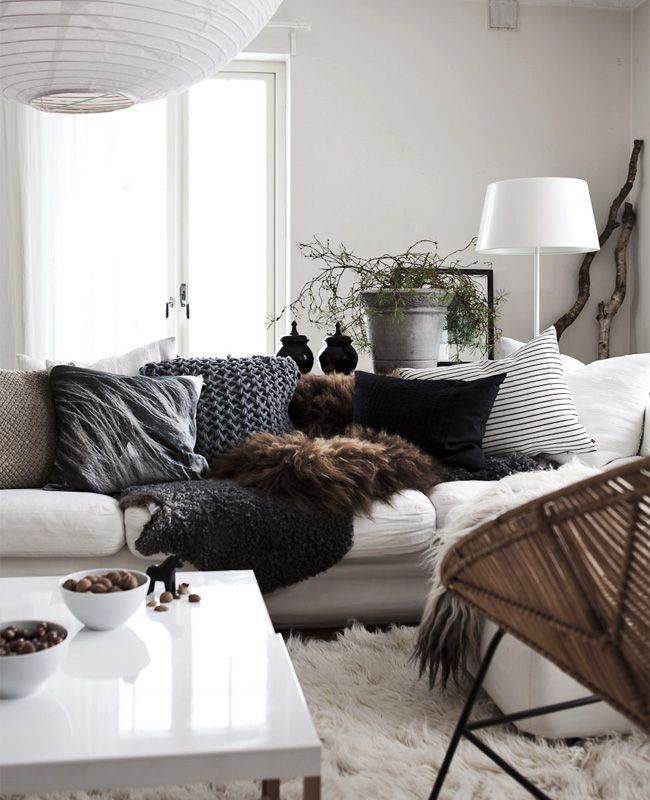 4. Mason Jar Decor
Mason jars can add a cute rustic touch to any room. Arrange them on your kitchen table, and toss in a few acorns and a candle! You can also wrap wire around the rim and hang them up for instant lanterns!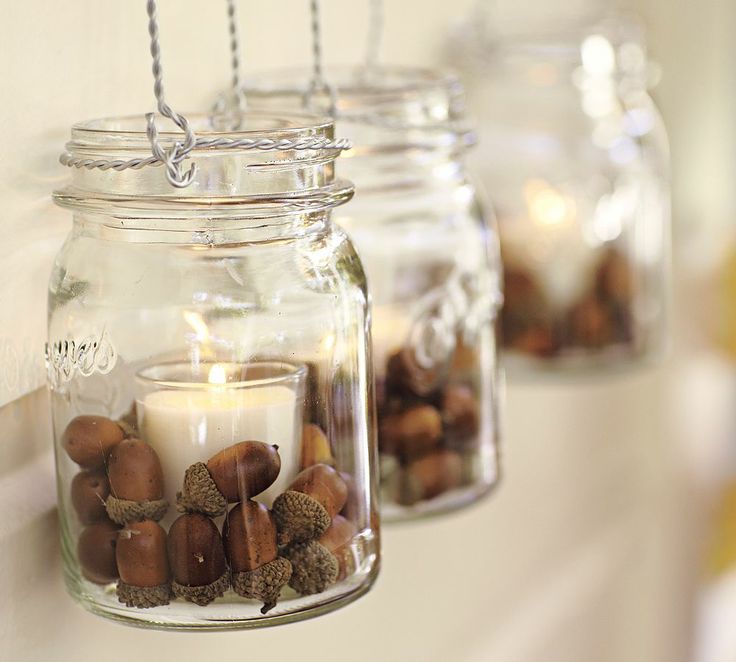 5. Make a Wreath
This wheat wreath would look great on anyone's front door! Tutorial here.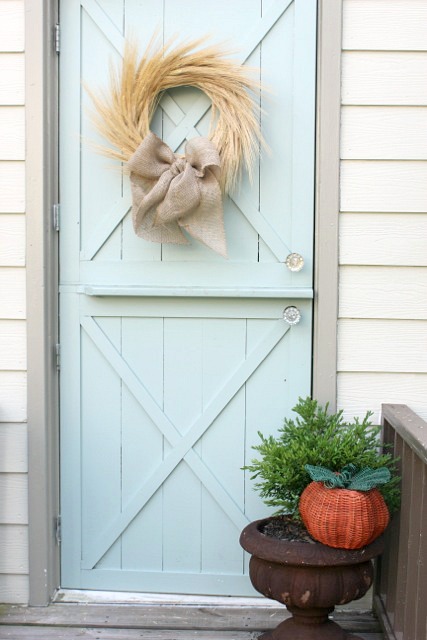 6. Decorate Your Mantle
Add rustic pieces, natural elements, and neutral colors to your fall mantle. We love the cute pinecone garland and antique gears.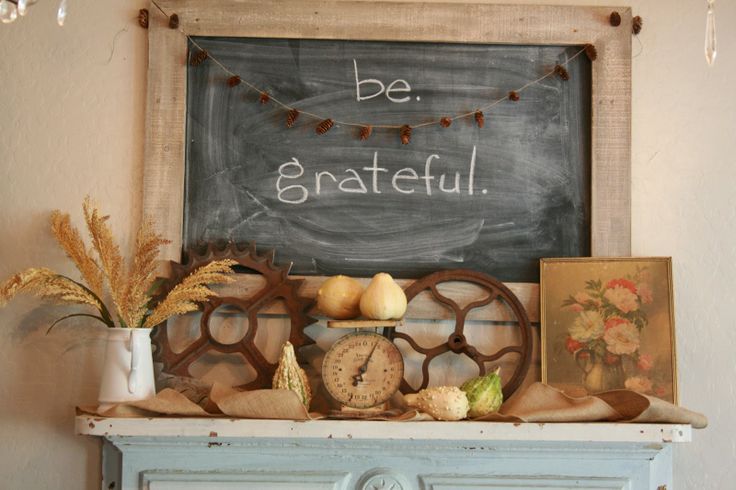 7. Decorate Your Porch
Get your porch fall ready with pumpkins and dried corn stalks! Don't forget the leaf wreath on the front door!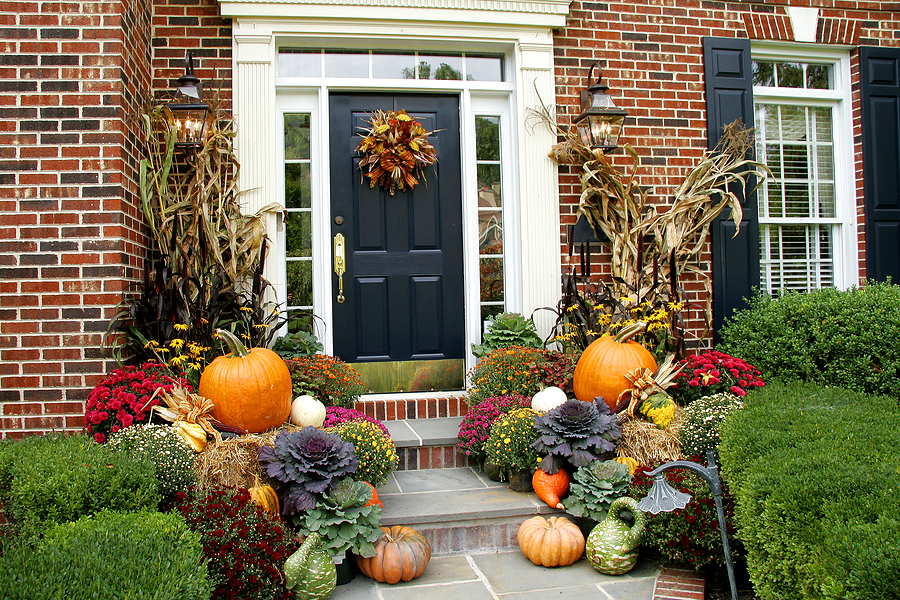 Photos: Annie Bowman, Alison Gootee, Tog and Porter, Camilla at Home, Daisy Mae Belle, Grand Design Co., Tumblr.