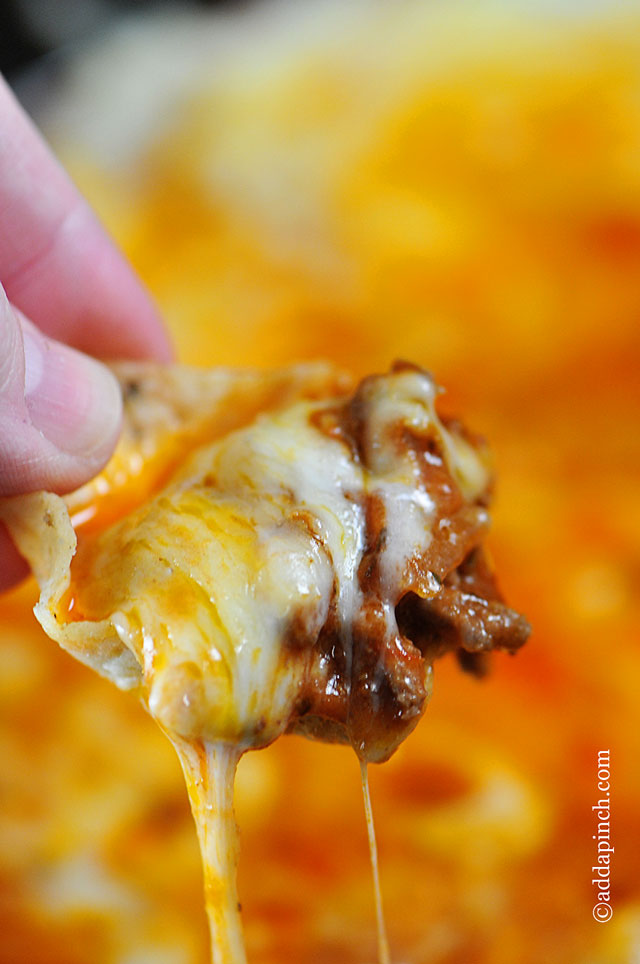 This cheesy beef enchilada dip is perfect for your New Year's party this year! Don't be surprised if your guests are begging for more after the first batch is gone!
This cheesy beef enchilada dip is a MUST to make for New Year's! Your guests will be begging for seconds and asking for the recipe! This dip is great if you're short on time this holiday season, and you can expect to be positively addicted to it – it's that good! Serve it up with tortilla chips and sour cream and you're ready to get the party started!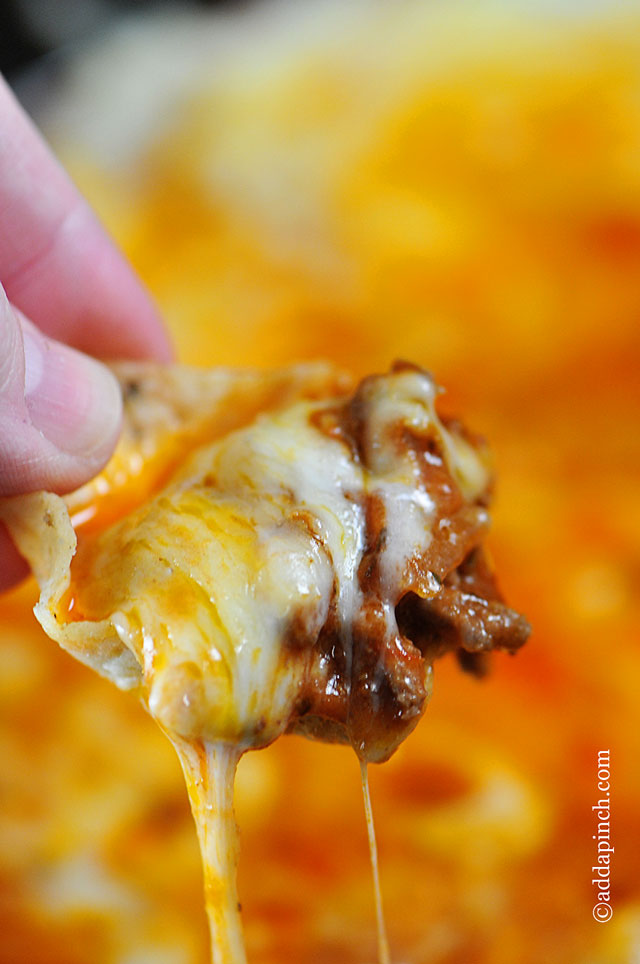 The ULTIMATE New Year's Dip: Cheesy Beef Enchilada
2014-12-26 18:03:13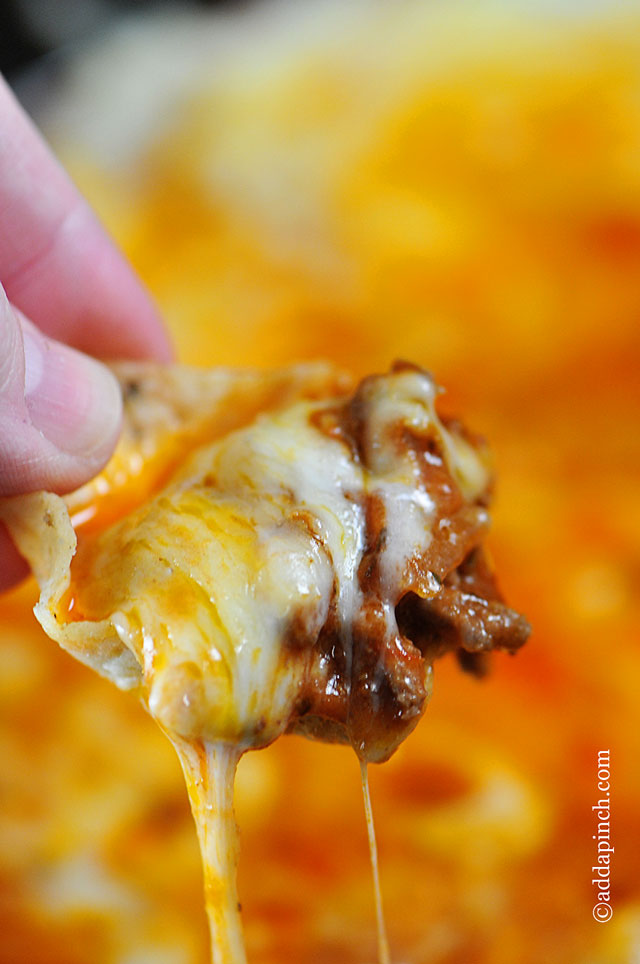 This dip is a must to make for your New Year's party this year!
Ingredients
1½ - 2 pounds ground beef
½ medium onion, diced
2 cloves garlic, minced
2 cups enchilada sauce
2 cups grated Monterrey Jack or cheddar cheese
sour cream
tortilla chips
Instructions
Brown the ground beef in a large skillet over medium-high heat. Drain the fat.
Add in onion and garlic and cook until tender (3 minutes).
Stir in the enchilada sauce and top with cheese. Cover so the cheese can melt.
Top the dip with sour cream and serve it with tortilla chips.
Better HouseKeeper https://betterhousekeeper.com/
Photos: Add a Pinch.