Perfect BBQ Side: Grilled Garlic Bread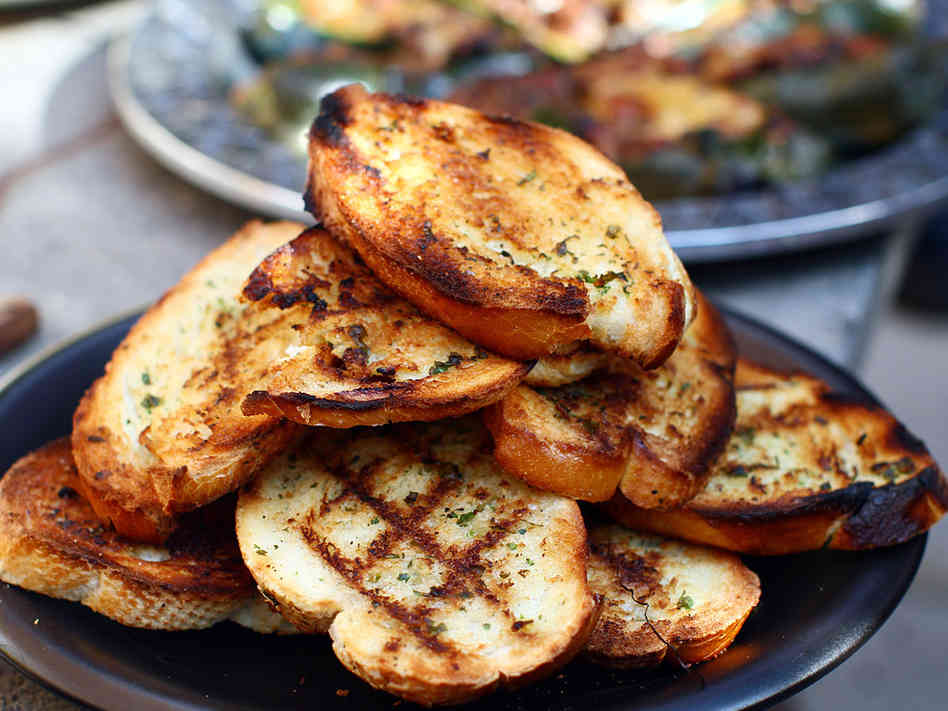 Everyone loves garlic bread, but few have tried it grilled! The perfect addition to your BBQ, this garlic bread is crispy and full of flavor. This is how to make it!
If you're planning your next summer BBQ, but aren't too sure what to serve, try this grilled garlic bread! Pair it with grilled steak, pork chops, or chicken and a fresh Caesar salad, you really can't go wrong! Try sprinkling it with parmesan cheese after grilling, or topping it with sliced pickled red peppers. Remember to serve it immediately while it's still warm!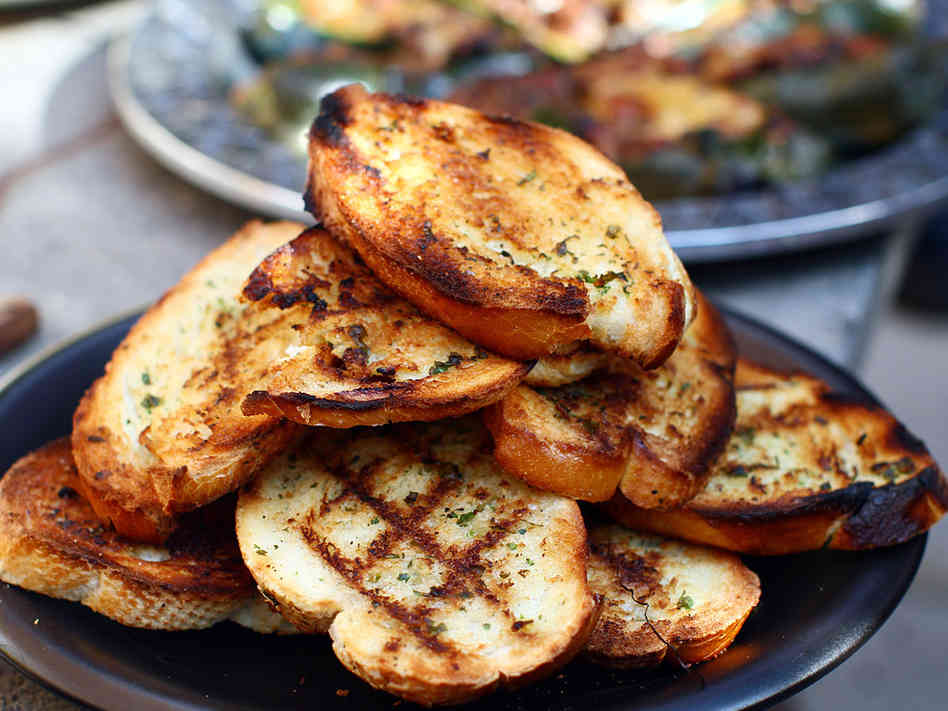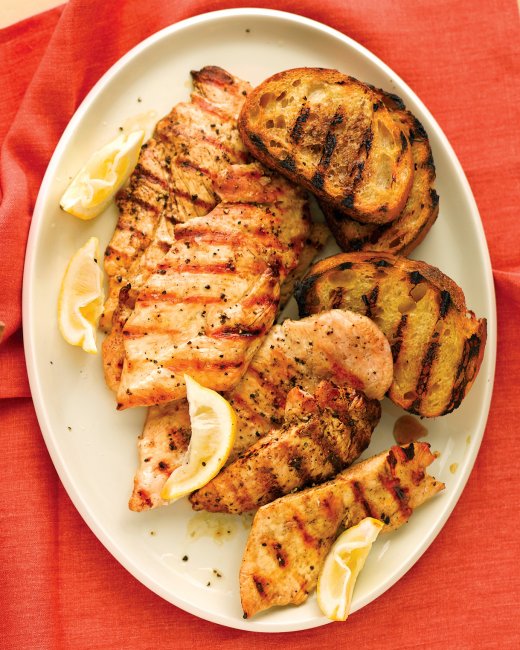 Grilled Garlic Bread
Easy and quick to make side for any BBQ. Goes great with grilled chicken, steak, or pork chops. Pair it with a freshly made Caesar salad.
Ingredients
6 cloves roasted garlic
1 stick of butter, softened
salt and pepper
8 slices of Italian bread, sliced 1/4 inch thick
2 tbsp finely chopped parsley
parmesan cheese, sliced pickled red pepper (optional)
Instructions
Preheat your grill. In a bowl, combine garlic and butter and season with salt and pepper.
Spread 1 tbsp of butter mixture on one side of each slice of bread, and grill buttterside down until golden.
Turn bread over and sprinkle with parsley. Grill additional 30 seconds. Top with parmesan cheese or sliced pickled red pepper (optional). Serve immediately.
Photos: Martha Stewart, NPR, Me and Lous.