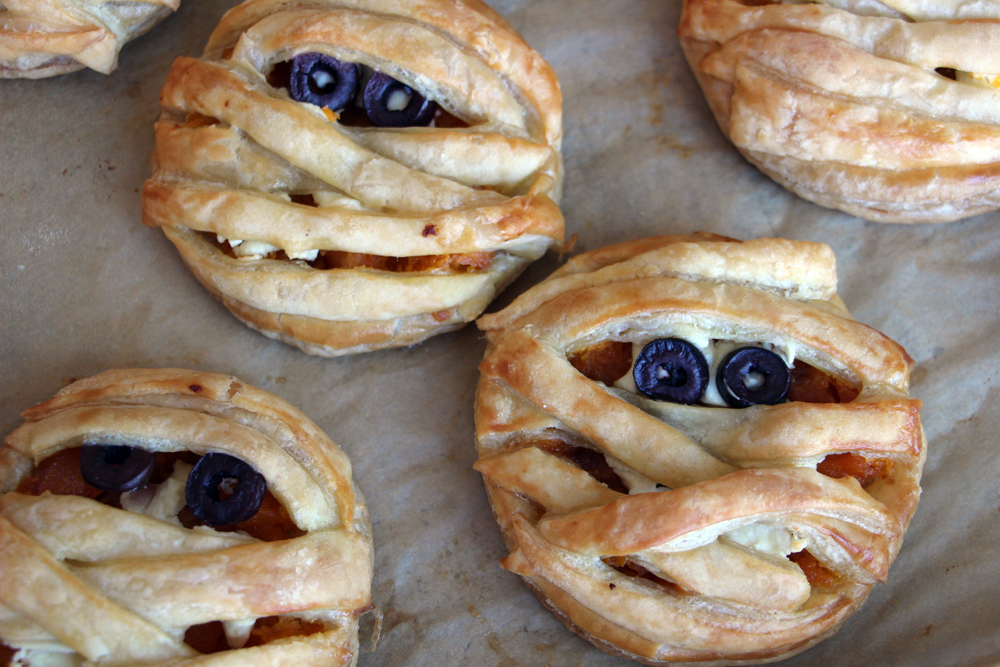 Surprise your guests this Halloween with these cute and tasty tarts! Made with puff pastry, goat cheese, butternut squash and olives, it'll be hard to only have one!
These adorable little mummies might look complicated, but they're far from it! You can use ready-made puff pastry to save time and get these tarts on the table ASAP! These would make the perfect appetizer for your Halloween party, so check out the recipe and easy-to-follow instructions below!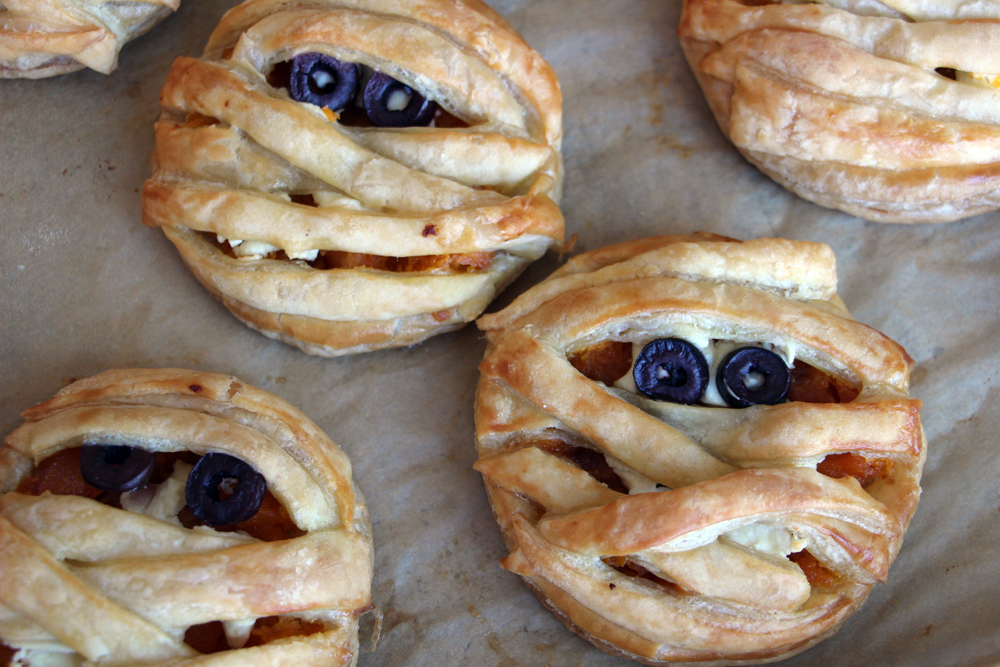 Ingredients:
1) 1 small butternut squash (trimmed, peeled, seeds scooped out, and cut into 1/2 inch cubes)
2) Olive oil
3) Salt
4) 1 (17.3-oz) package frozen puff pastry sheets, thawed (will make 9 mummy tarts)
5) 1 egg, beaten with 1 tsp water
6) 3 oz goat cheese
7) 18 sliced black olives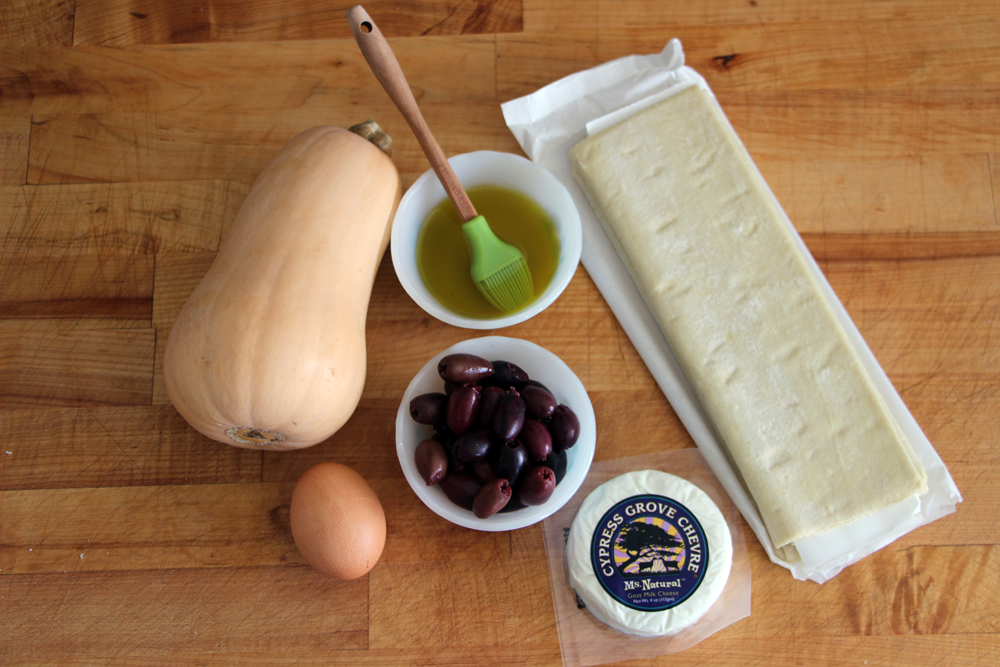 Step 1:
Preheat your oven to 450°F. Spread butternut squash cubes on a rimmed baking sheet and drizzle with olive oil and salt. Toss the cubes to coat them evenly, and roast for 25 minutes. Transfer to a bowl and mash the squash with a fork. Allow it to cool completely.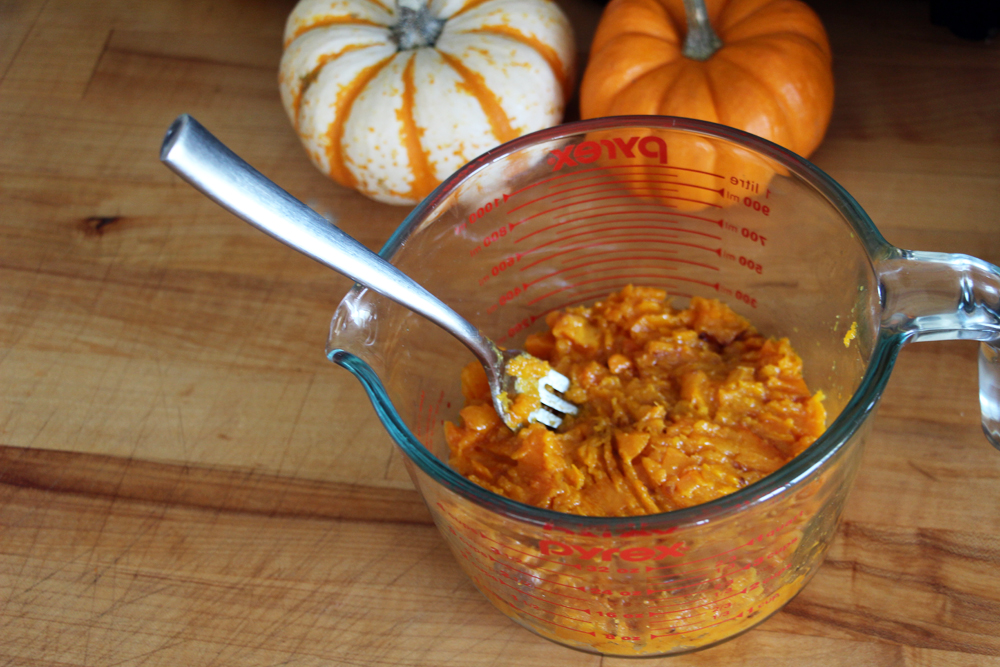 Step 2:
Turn down the heat to 400F. Allow the baking sheet to cool and line it with parchment paper. On a lightly floured surface, roll out one puff pastry sheet into a 13-inch square. Using a 4-inch round biscuit cutter, cut out 9 circles. Transfer the circles to the baking sheet.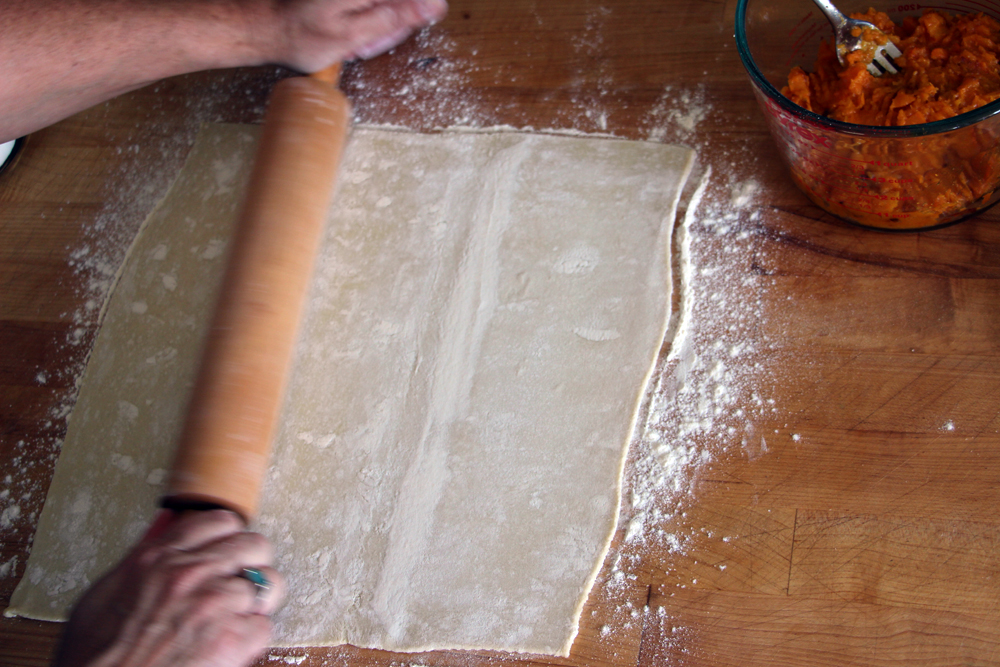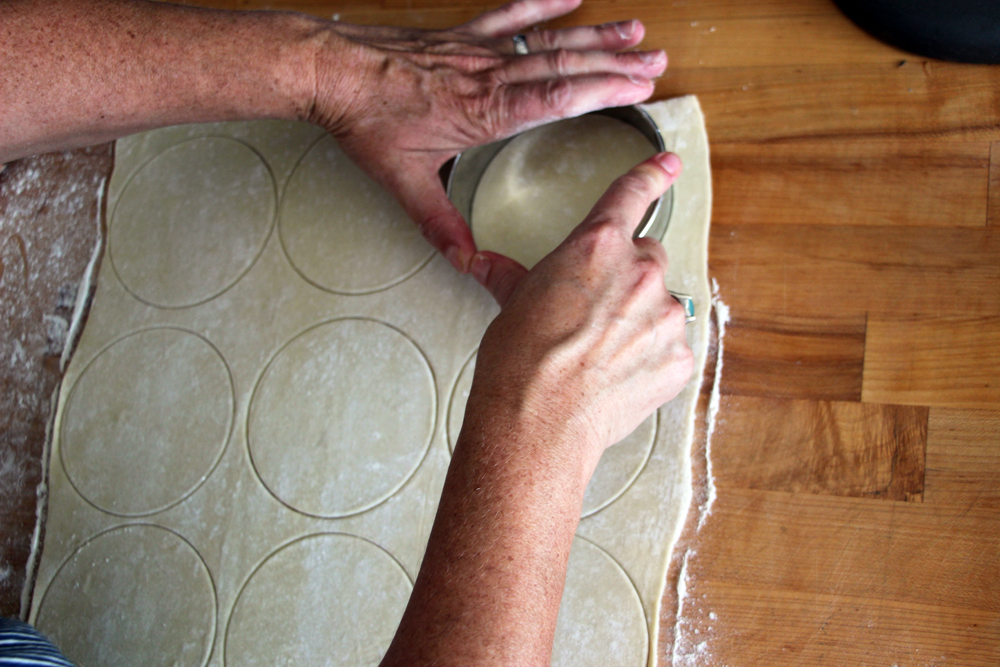 Step 3:
Brush the circles with the egg. Leave a 1/2 inch border and divide the butternut over the pastry circles. Then sprinkle over the butternut with goat cheese and place two olive slices on top for eyes.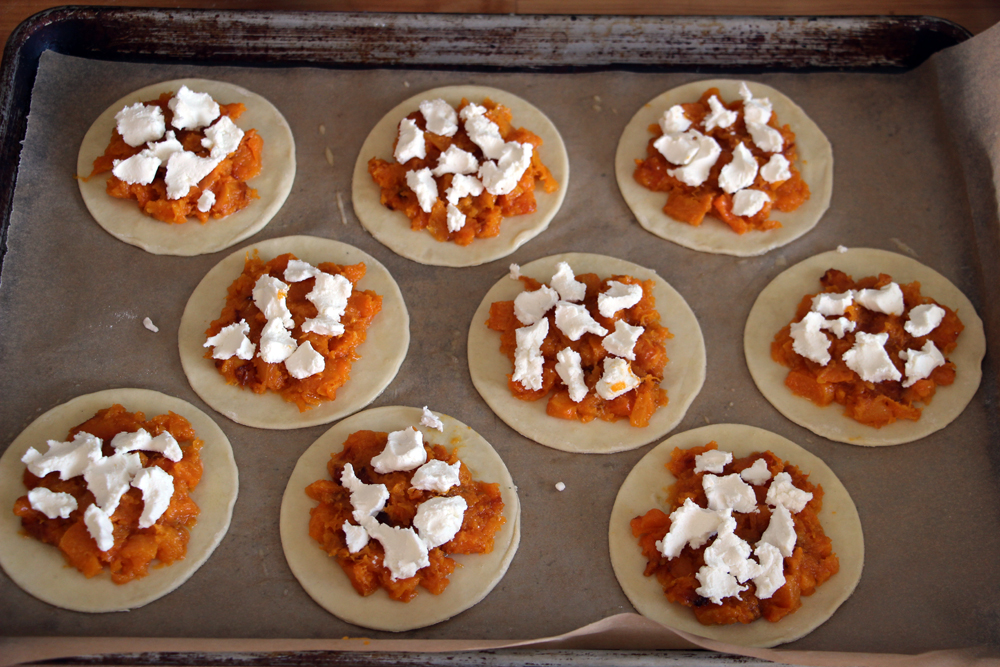 Step 4:
Roll out the other pastry sheet and cut it into thin strips. Using the 4-inch cutter, cut out 9 rounds of strips. Brush the strips with the egg. Decorate the tops of the tarts with the strips, egg side down, placing them haphazardly over the filling, and covering the filling entirely. Press the edges down so they stick to the bottom pastry circle. Place the baking sheet in the freezer for 20 minutes.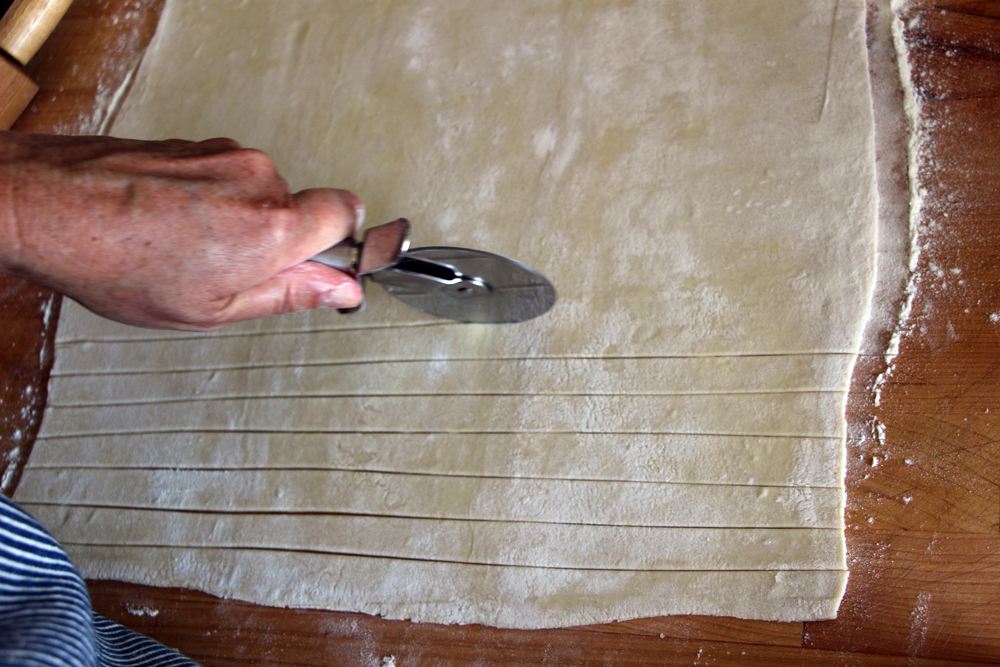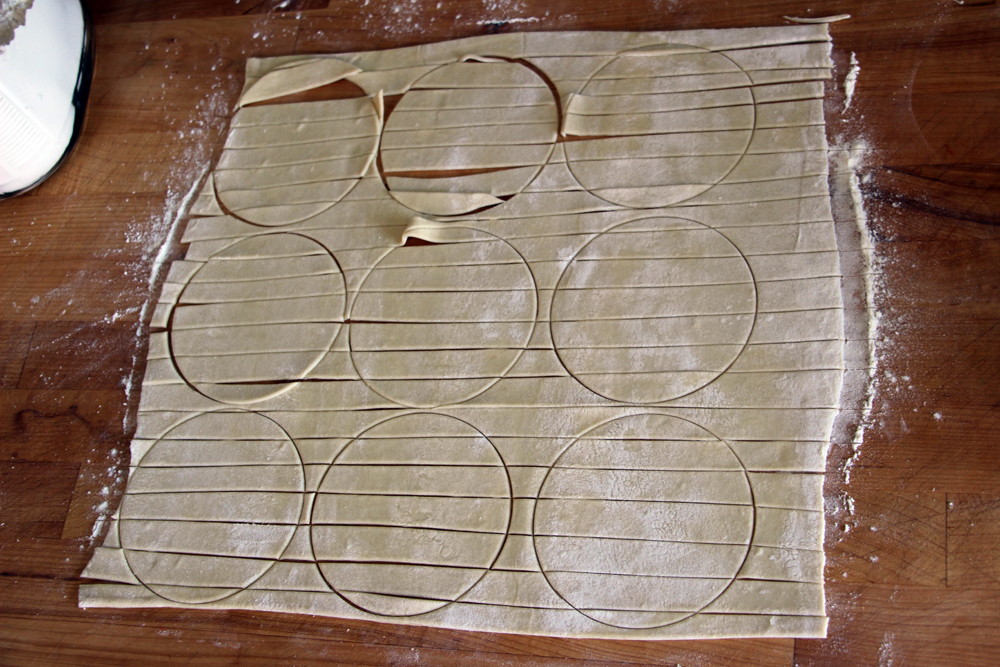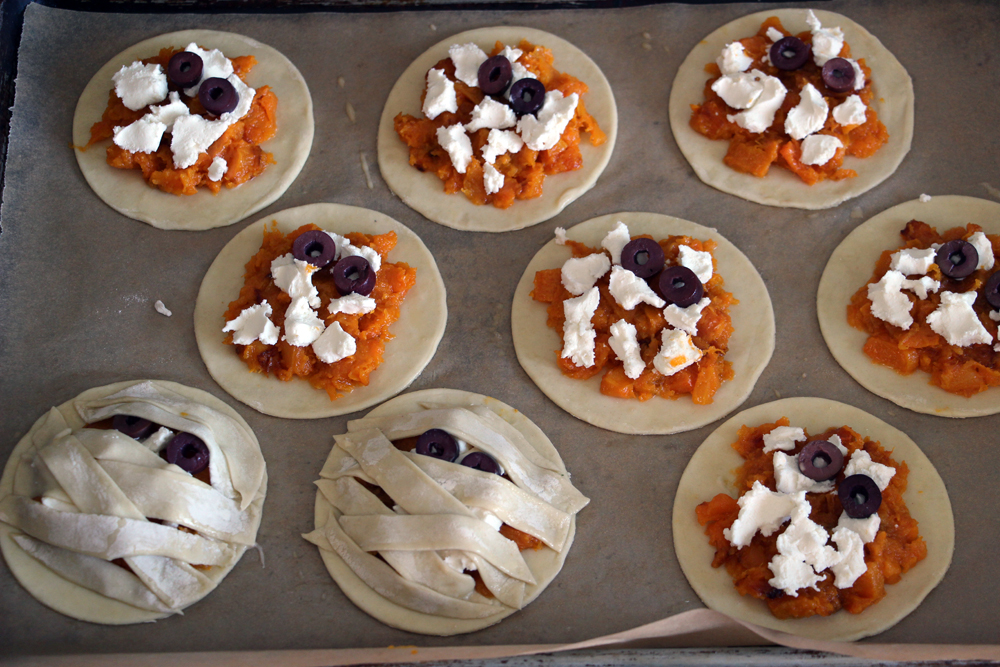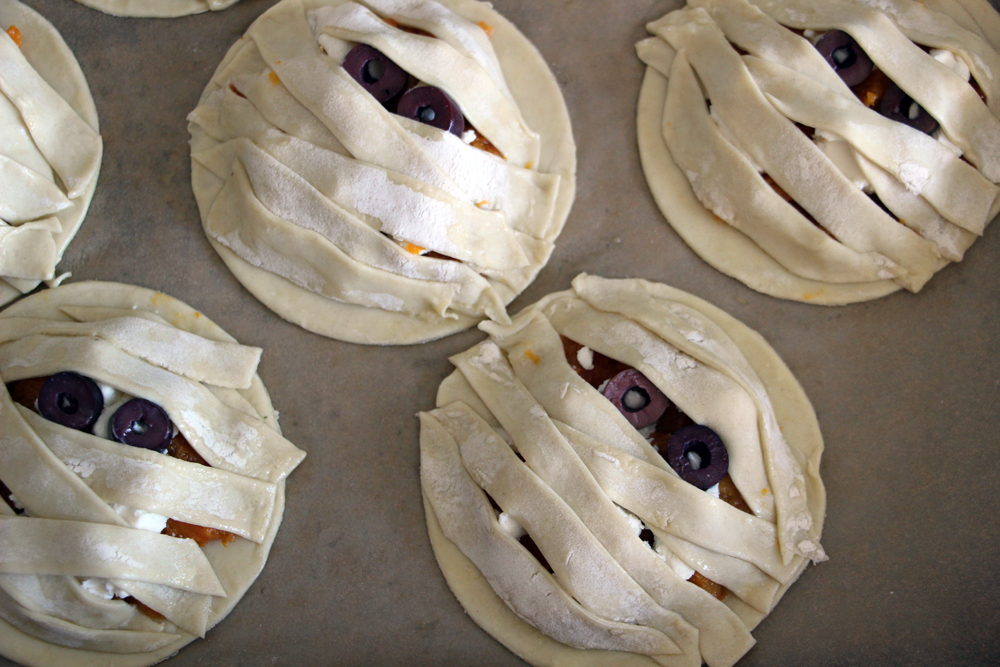 Step 5:
Bake the mummies for 25 minutes, or until the puff pastry is crisp and golden. Allow them to cool a bit before serving. Enjoy!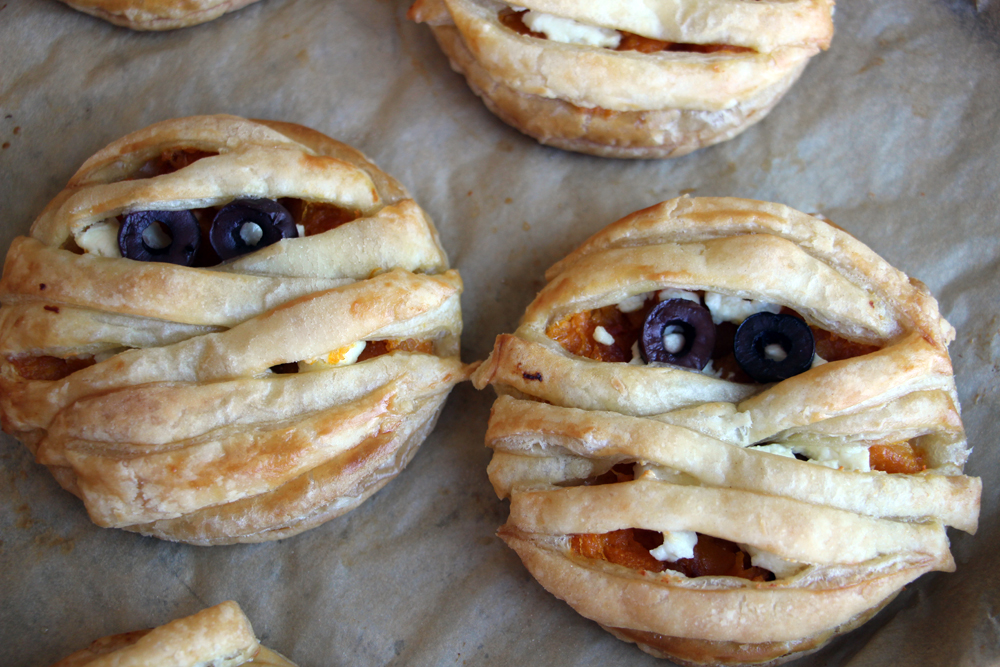 Photos and recipe: Kim Laidlaw.