11 Signs It's Time To Remodel the Kitchen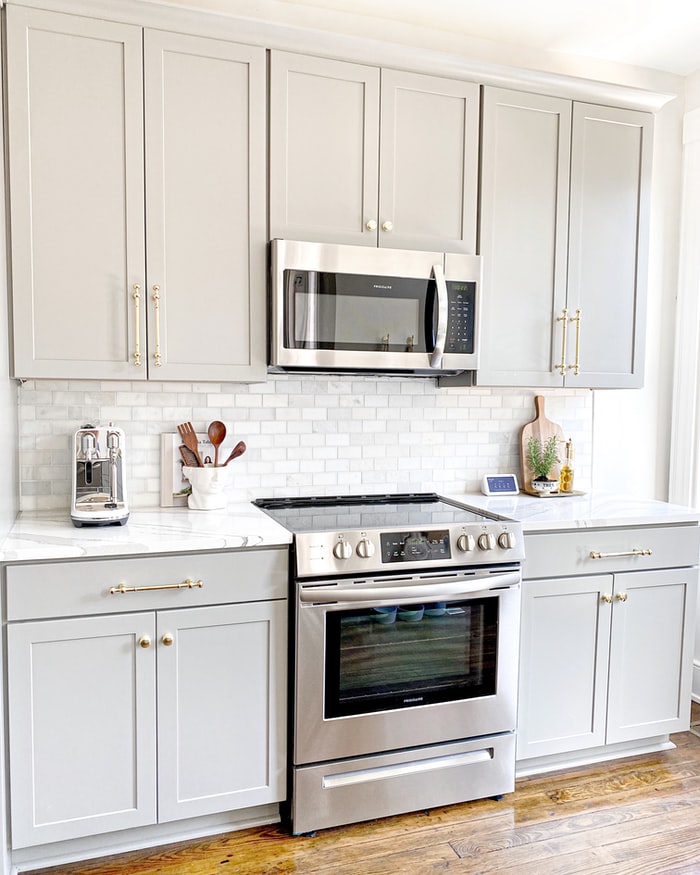 Remodeling your kitchen will increase your home's value and make your home look updated!
A functional kitchen is crucial to any home, so keeping it in good shape is important. It makes cooking meals and entertaining guests easier. You also feel more comfortable in your home.
You will always look forward to spending time in the kitchen, creating delicacies, or simply conversing with your loved ones. However, as your lifestyle and family dynamic change, so should your kitchen. Here are sure signs that it may be time for a kitchen remodel:
Not Enough Storage Space
Are you finding it hard to store your pots, pans, and other cooking equipment? Maybe you can't seem to fit all the groceries in the fridge and cupboards? Determine whether you need to expand the space or increase the storage capacity. You can do this by looking at other kitchens for ideas or talking to a professional. 
Consider custom kitchen cabinets, an island with drawers, or a walk-in pantry. Take advantage of the remodel to upgrade the organization and storage. You can even get creative by installing floating shelves or pot racks.
Outdated Appliances
Do your appliances look like they're from the 80s? If they're still working, that's great, but if they're starting to break down or become energy-inefficient, it might be time for a change. It's costly to replace all appliances at once; spread out the purchases by replacing one at a time.
When planning the remodel, think about which appliances you would like to update and how that will impact the overall design. For example, if you want to upgrade to a bigger fridge, you need more space. It might mean reconfiguring the layout of your kitchen.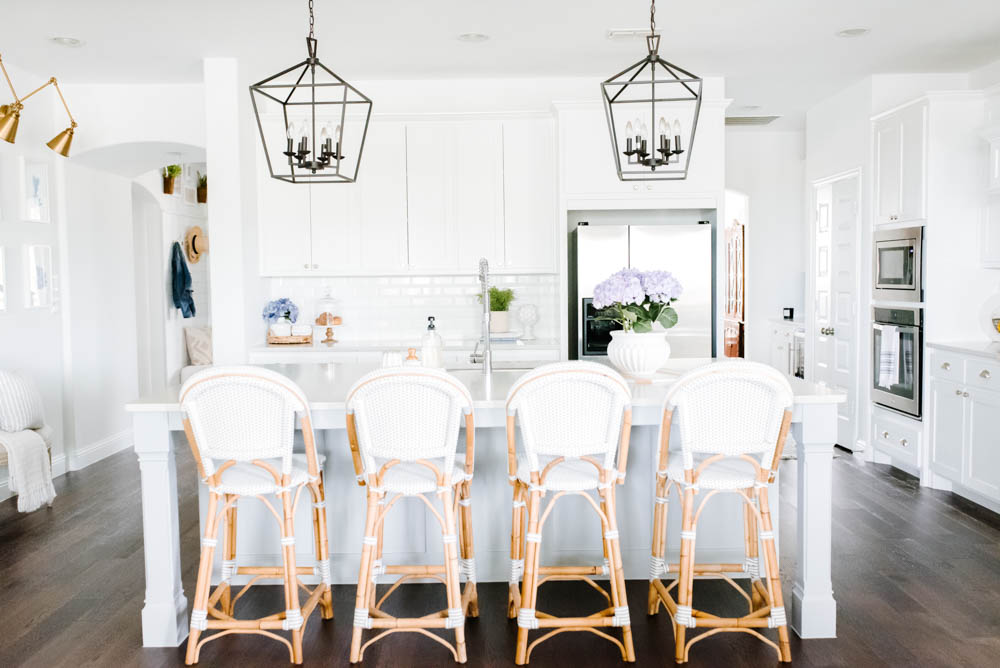 Poor Lighting
Good lighting is essential for any room, but especially in the kitchen. Accidents like cutting yourself while cooking or tripping on a step stool are more likely to happen in a poorly lit kitchen. 
Thoughtful ways to increase the light in your kitchen include adding more windows, skylights, or light fixtures. Consider using lighter colors when painting or doing a backsplash. 
Uncomfortable Layout
The layout of your kitchen should make sense and be comfortable to use. It's time for a change if you constantly walk into walls or knock things over. When changing the layout, think about how you use the space and what would make the most sense.
For example, if you entertain often, you might want the stovetop and sink closer together to move between while cooking. Create a kid's zone with a lower countertop if you have young children.
Inefficient Use of Space
Is your kitchen too cramped? Do you have a lot of empty counter space? Make the most of the available space, especially if you have a small kitchen. If you're unsure how best to utilize the space, talk to a professional about storage and layout options. They can help you create a functional and efficient kitchen.
The Space Is Hard To Clean
Do you find it a challenge reaching all the nooks and crannies in your kitchen? When considering a remodel, think about how easy (or difficult) it is to clean. For example, if you have a lot of upper cabinets, can you reach them to dust?
If not, install lower cabinets or open shelving. Other ways to make cleaning easier include adding a tile backsplash, using stain-resistant materials, and installing recessed lighting.
It's a Safety Hazard
Do you and other family members keep on banging into things or stubbing toes in the kitchen? Do you slip on wet floors often? These are all signs that your kitchen is a safety hazard.
Look around and identify potential hazards, such as electrical outlets needing covers, slippery flooring, or sharp corners. Make a list of these hazards and address them during the remodel.
It's Just Not Your Style
Maybe you've just moved into a new home, and the kitchen doesn't fit your style. Probably you've been in your home for years and are ready for a change. Or you just want to update the space to reflect your current style. Whatever the reason, it's time for a change if you're unhappy with the current style.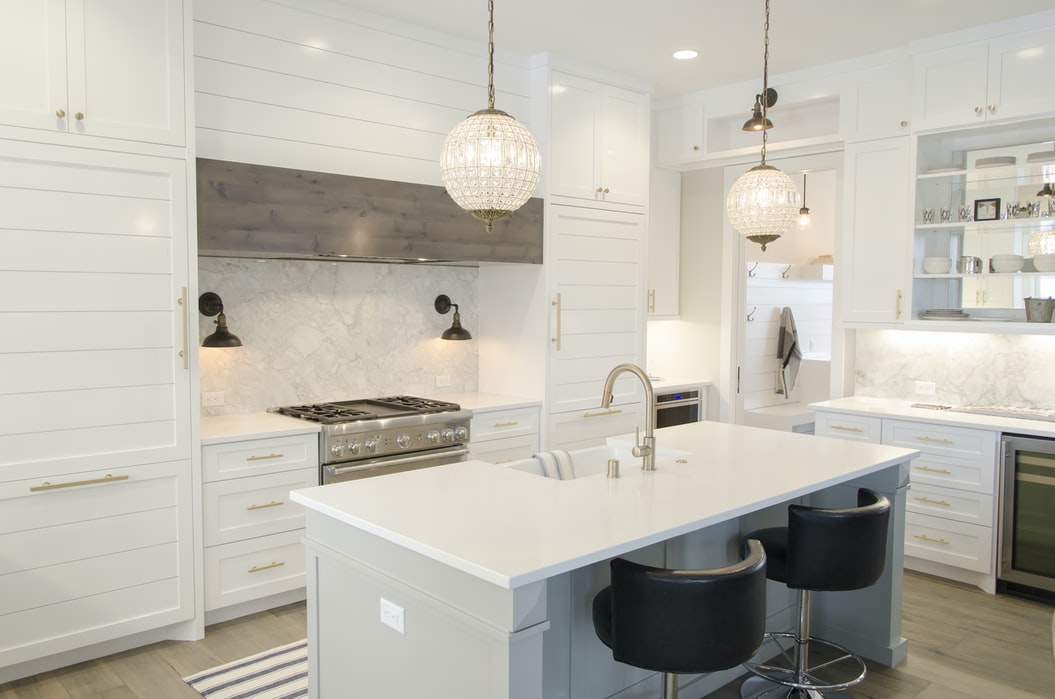 Family Needs Have Changed
Do you have a growing family, or are your children moving out? This impacts how you use your kitchen and what kind of layout works best. You might need a kid's zone with a lower countertop if you have young children. If the kids are moving out, reconfigure the layout to create a more open and spacious feel.
If elderly parents are moving in, make the kitchen more accessible by adding pull-out shelves and a ramp. To prevent accidents, install safety grab bars, non-slip flooring, and motion-sensor lighting.
You're Planning To Sell Your Home
When planning to sell your home, a kitchen remodel increases its value. Well-designed and updated kitchens make homes more appealing to potential buyers, fetching top dollar.
However, don't go overboard with the remodel. Stick to basic updates and avoid any drastic changes. You want potential buyers to envision themselves in the space, not be overwhelmed by your taste.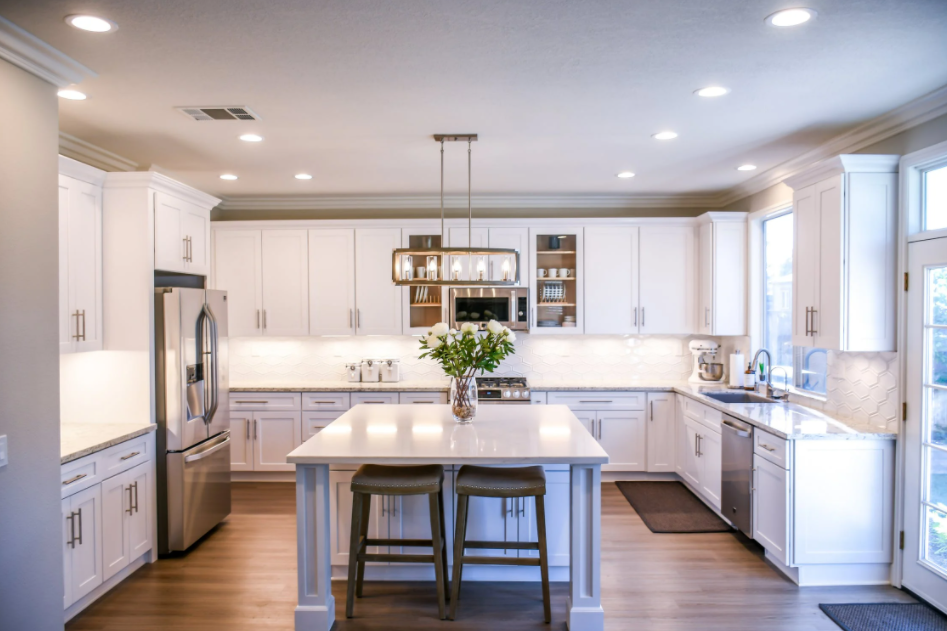 You Spend a Lot of Time in the Kitchen
If you spend a lot of time in the kitchen cooking, entertaining or just hanging out, create a space you enjoy. A kitchen remodel allows you to design a space that suits your needs and lifestyle better.
For example, if you love to cook, invest in high-quality appliances and add a prep island. When entertaining, create an open layout with a large island for entertaining guests. Add comfortable seating and a TV if you just want a cozy space to relax.
Make Your Dream Kitchen a Reality
If you're considering a kitchen remodel, ask yourself these questions. If you answer yes to any of them, it's time for a change. A kitchen remodel is a big investment, but worth it if it makes your space more functional, efficient, and stylish. Work with a qualified contractor to make your dream kitchen a reality.