Discovering America's Most Popular Interior Designs, State by State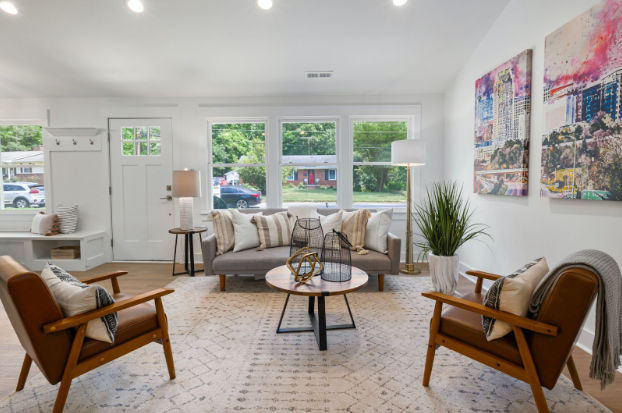 Have you ever wondered what the most popular interior designs in America are? Well, we have the answer for you! 
By examining interior design trends in almost 50 states, we can get an idea of what the most popular interior designs in America are. The most popular interior designs across the country are diverse and distinctive, ranging from modern and contemporary to rustic farmhouse vibes. 
If you need inspiration for interior design, then keep reading to find out what the most popular interior designs are in each state!
8 States in America with The Greatest Interior Design
After we have gone through some renowned states in the U.S., we have found the following 8 states have the most varieties of interior designs. 
1. California – Rustic Farmhouse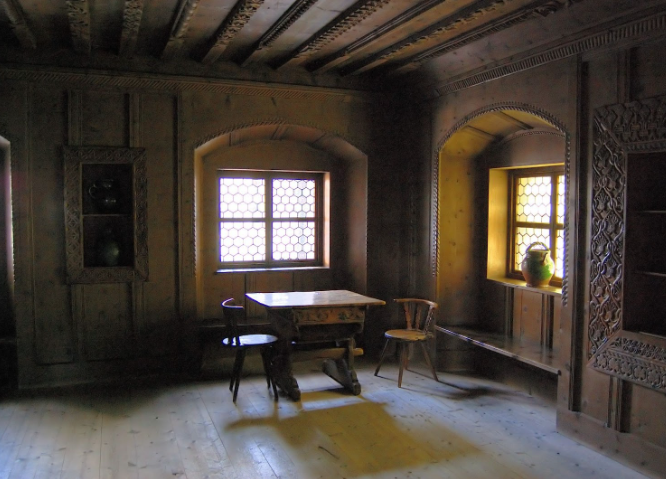 California is home to some of the most stunning and unique interior designs in the nation. From the bright, modern style of Los Angeles to the cozy, rustic farmhouse look of rural towns, Californians take pride in their homes. One of the hottest interior design trends in California right now is the rustic farmhouse look.
This style celebrates the beauty of natural materials such as wood and stone, along with distressed furniture and vintage décor pieces. The rustic farmhouses near the beachside in Malibu have a comforting and inviting feel, making them perfect for creating a warm and cozy atmosphere in any home. 
The walls are usually decorated with vintage maps and artwork, and the windows are adorned with wispy curtains. Light fixtures are typically antique or crafted from metal, while accent pieces range from antlers to lanterns.
2. New York – Minimalist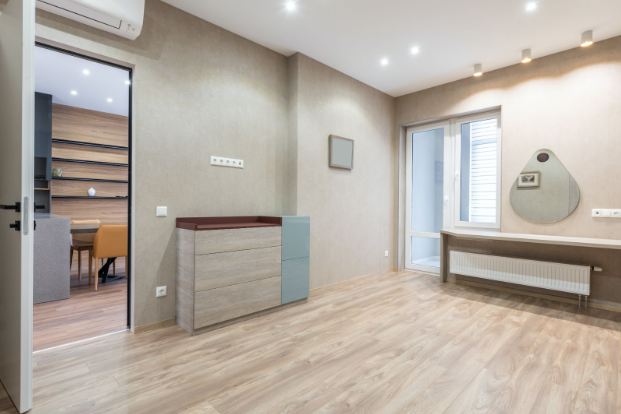 When it comes to interior design, New York is known for its minimalist aesthetic. Characterized by its neutral colors, clean lines, and open floor plans, minimalist design has become increasingly popular in recent years.
This style is often highlighted by large windows, natural lighting, and furniture with geometric patterns and minimalist lines. While some people prefer a more cluttered look, the minimalist aesthetic offers a sense of calmness and serenity that many find appealing. 
You can find sleek apartments in Wilmington with high ceilings and bold colors, cozy family homes with plenty of natural light and neutral tones, or modern studio spaces with open floor plans and unique furniture pieces. No matter what your design preferences are, there are plenty of options to choose from in this area of the city. 
If you are looking for an interior design that will stand the test of time, then the minimalist aesthetic is a great choice. With its timeless appeal and modern charm, you can create a beautiful space that will last for years.
3. Texas – Traditional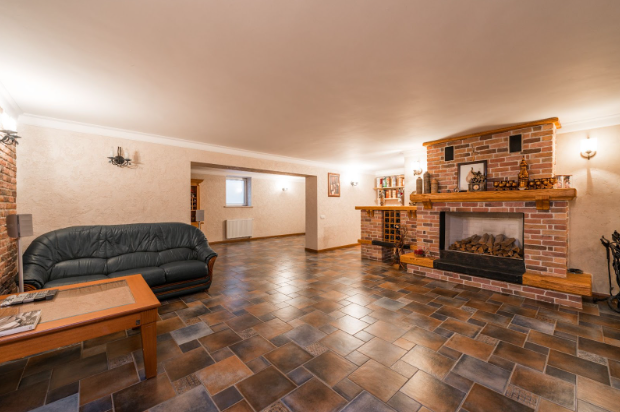 When it comes to traditional interior designs, Texas stands out. The Lone Star State has a long history of embracing classic looks that emphasize comfort and style. Numerous interior design elements capture the essence of Texas, from quaint bungalows to opulent mansions.
The most popular interior design elements in Texas include natural materials like stone, wood, and tile, as well as earthy tones in furniture, accents, and textiles. We have seen such houses in Port Isabel, which is also popular among tourists. Statement pieces like cowhide rugs, ornate chandeliers, and rustic antiques can add an air of sophistication and timelessness.
A key component of the traditional Texas style is making use of the outdoor environment. Large windows and doors provide natural light and make it easy to step outside. Patios and balconies become an extension of the living space, providing the perfect place for entertaining or simply relaxing outdoors. Homeowners may also choose to incorporate landscaping elements into their interiors by adding potted plants, flowers, and other foliage.
4. Idaho – Cozy Apartments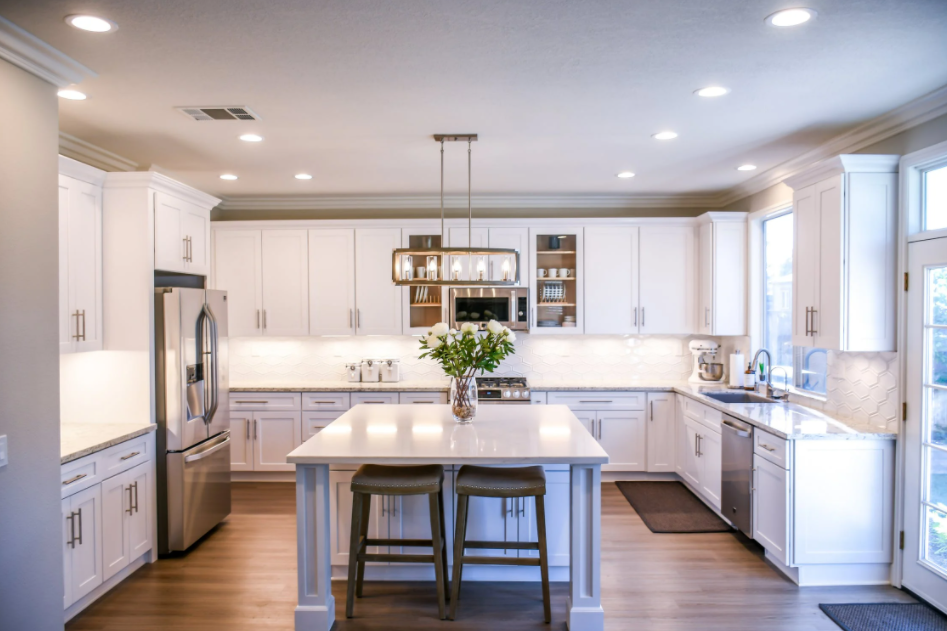 The Rocky Mountains may be found in various places in Idaho, making it one of the most mountainous states in America. Moreover, 38% of Idaho's land is owned by the United States Forest Service. Yet, we have seen many family apartments with cozy interior designs in this state.
Mostly in the southwest part of Boise, the residents often feature this charming style, creating an inviting and cozy atmosphere for potential buyers. It is a great way to make any home feel like a true retreat and is sure to be a hit with buyers who appreciate the rustic charm and natural materials.
You will find a variety of houses in Southwest Boise, ranging from lively loft apartments to community residences that provide a sophisticated and creative approach. These homes typically include wood accents, stone fireplaces, and expansive windows to enjoy the sweeping mountain views.
Whether you are looking for a sleek and contemporary loft apartment or a cozy family home, you can find stunning minimalist designs in Idaho. In recent years, many residents have adopted this style to create beautiful, modern living spaces. 
5. Florida – Coastal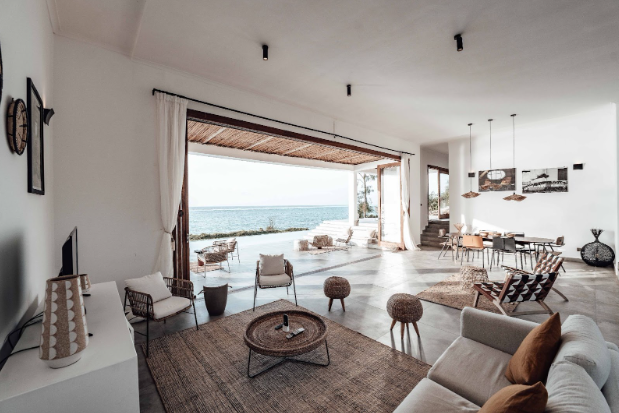 For those looking to buy a home in Florida, coastal designs are some of the most popular interior designs in the state. Whether it is a beach house on the Atlantic or Gulf coasts or a more modern take on coastal-inspired decor, homes in this state often feature this look. 
From bright, open-concept living rooms with blue and white accents to bedrooms designed with a relaxed beach vibe, there is something for everyone in this style of interior design. Popular features in these homes include distressed wood furniture, breezy white curtains, and a mix of natural elements like rope, shells, and wicker. 
6. Colorado – Mountain Modern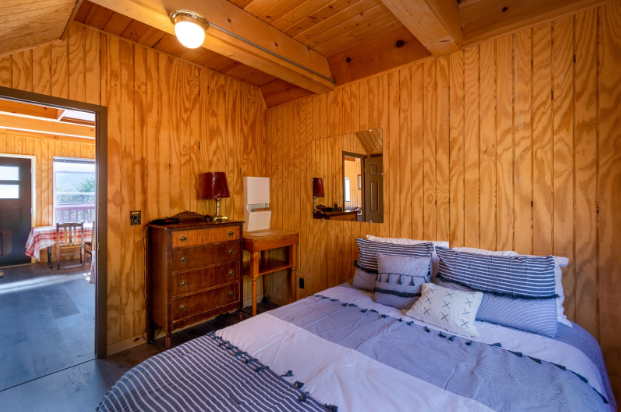 When it comes to interior design, Colorado's mountain modern style is a favorite among many homeowners. This style combines contemporary and rustic elements to create a warm and cozy atmosphere in your home. 
Then again, if you visit Vail, you will see a lot of architecture with magnificent interior designs. This particular region might be small in size, but it is the center of many ski resorts.  
The natural beauty of Colorado is blended with modern features to make a unique and inviting living space. Whether you are looking for a cozy mountain getaway or a luxurious city home, you are sure to find something to suit your needs in Colorado.
7. Nevada – Mid-century Modern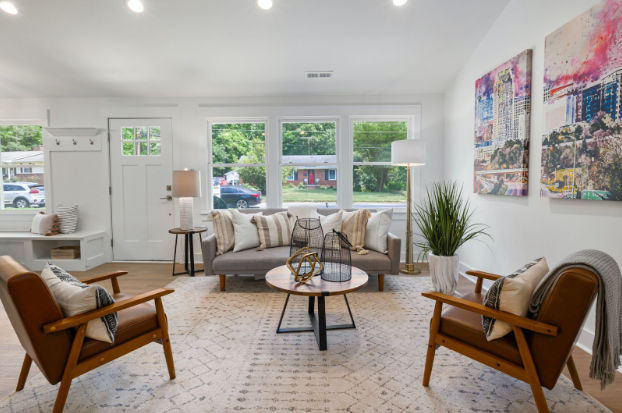 When it comes to interior design in Nevada, mid-century modern is undoubtedly the most popular choice. This style of design, which emerged in the 1950s and 1960s, features plenty of natural light and elements like smooth curves, neutral colors, and geometric shapes. However, this type of interior design is mostly seen in Winchester.
The sleek lines and minimalistic aesthetic of mid-century modern style make it a timeless look that can easily be adapted to any space. Its popularity in Nevada is due in part to its versatility; it works well in larger, sprawling homes or smaller apartments, depending on how you incorporate the elements.
Additionally, the style allows homeowners to add their own personal touches by incorporating pops of color or adding bold accent pieces. Overall, the mid-century modern look gives off a timeless yet modern feel that has become Nevada's signature style.
8. Oregon – Scandinavian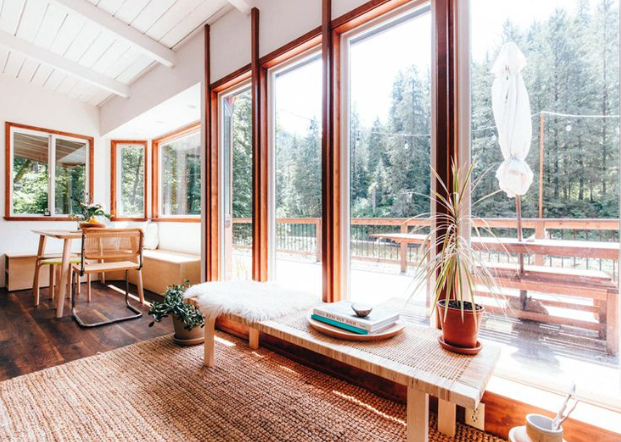 Oregon is home to a wide variety of interior design styles, but one of the most popular is Scandinavian. Scandinavian interior design is characterized by minimalist designs and natural materials, and it has become an increasingly popular choice for new home seekers.
After observing some construction near Lombard Street, we found that Scandinavian design is often light, airy, and modern. To create a serene atmosphere, it places a focus on muted colors, crisp lines, and straightforward shapes. Natural materials, such as wood, stone, and textiles, are used to bring warmth and texture to the space. This type of design also focuses on functionality, making it ideal for contemporary living. 
The key to achieving the perfect Scandinavian look in your home is to focus on minimalism. Keep decorations simple and avoid over-accessorizing. Balance the natural elements with a few pops of color or pattern to create visual interest. Finally, be sure to choose furniture pieces that are timeless and will never go out of style.
For anyone looking to invest in a home, interior design is an important factor to consider. Knowing the most popular interior designs state by state can help make the decision process easier. Homeowners have many options to choose from when it comes to interior design, from classic Americana to modern and minimalist styles.
Your home should reflect your style and taste. Whether you are looking for a cozy traditional home or a sleek, modern space, there are plenty of options in the above states mentioned in this post.