Design Your Very Own Sanctuary: Bedroom Trends That Guarantee Comfort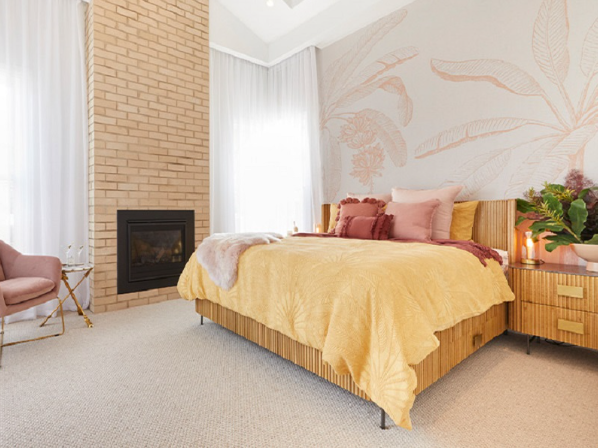 Make your bedroom your own personal sanctuary with these trends!
Looking back now, it was quite a couple of years, to say the least. Having to spend so much time inside our abodes made every single area feel important, and the bedroom in particular. That said, a lot of people finally gave mustered up the courage to give their sleeping spaces the makeover that was long overdue.
As current bedroom trends go, the increased emphasis on comfort and functionality is set to last even throughout 2022. We'll see more and more bedrooms with a focus on elegance, opulent materials, and long-lasting furniture that guarantees comfort. Do you want to know which specific bedroom trends are in the spotlight right now? Read up and get inspired!
Natural Wood Furniture Brings in Warmth and Guarantees Longevity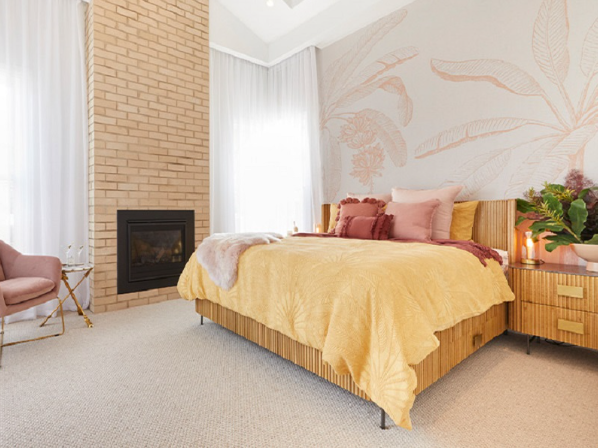 No matter the size of your bedroom or the style you're going for, incorporating wooden furniture pieces is a great way to establish a sense of warmth and comfort. There's something about natural wood's grain and weight that gives a room a cosy and sophisticated charm.
There is a variety of wooden bedroom furniture Australia stores sell, from bed frames to nightstands in styles ranging from contemporary to mid-century, Scandinavian, traditional, coastal, and so on. Just settle for a design, measure up your available space and take your pick.
Instead of going for a cheap engineered wood bed frame, invest in one that's made of solid wood and in a quality finish like oak or walnut. Not only will it be the perfect base to support your mattress, but it will also anchor the whole design with its opulent looks. You can complement the bed frame with other wooden pieces like nightstands and wardrobes.
Besides hardwood, you can also go for other natural wood materials like rattan and wicker. These are some traditional materials that have made quite a resurgence in the past years with modern shapes and designs. Just imagine the warmth a rattan chair in the corner or a wicker bedside bench can exude. You can also add some wicker baskets and boxes for extra storage.
A Mix'n'Match Set Gives Unique Personality to the Bedroom
Years ago, most people used to buy their bedroom furniture in sets. If you were redecorating your room, you were probably going to get a full matching set with a bed, dressers, and nightstands for a finished look. While matching bedroom sets are still available at stores selling bedroom furniture Australia wide, they are no longer fashionable.
In 2022, that matchy-matchy appearance is considered outdated. Getting a matching set, in fact, might make the space feel impersonal and cold. Just like a standard hotel room instead of a stylish and homey bedroom.
By buying furniture piece-by-piece rather than a whole set, you'll get to put your own signature over the way the bedroom looks. By mixing different bedroom designs, you'll get a more eclectic and natural feel. Plus, you're more likely to find pieces with dimensions that perfectly fit the space so that it would be better organised and easier to move in. And don't worry, you'll end up with a cohesive setup as long as you select pieces that speak to you and complement each other in scale, colour, and texture.
Pile on the Textures for a Space Perfect for Snuggling
If you feel that your existing bedroom feels too cold but don't have the budget to buy brand new wooden furniture, then the next best thing is to warm up the space using textures. Think sensual and smooth surfaces like velvet, nubby boucle, satin, and other plush and decadent materials. There's no limit to where you can add these fabrics in the bedroom – from pillows and throws to a DIY headboard, bedside bench, an armchair, area rug, and so on.
To really nail the textured look, include more than two different textures. This will undoubtedly create a huge impact. Plus, you will bring a contemporary feel to your sleeping space. The bedding trends today are shifting to cosy fabrics not only for warmth but also for beauty. Designers are even explicitly choosing organic and wool bedding with a naturally imperfect weave to capture a laidback cosy aesthetic.
Create an Enveloping Feeling with Dark Walls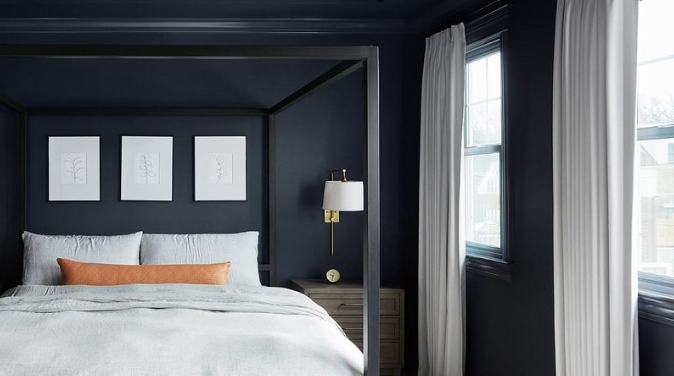 Most bedroom colour palettes are made up of light hues to introduce a serene ambience. However, sometimes this can appear too refreshing, and energise us too much as opposed to helping us calm down and drift off to sleep.
You can break up the brightness of the space simply by painting one or more walls in a darker colour. Of course, you don't need to go black, a deep grey paint will be perfect to create an enveloping feeling. You can also introduce some dark coloured decor pieces such as picture frames, area rugs, bed linens or shelves.
Make It Shine with Statement Lighting Fixtures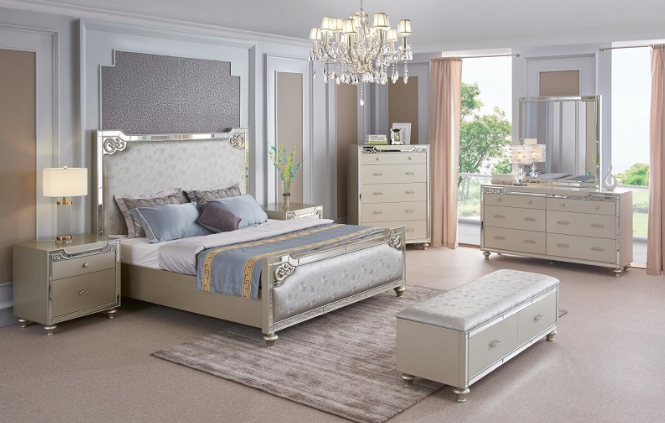 Lighting in the bedroom has traditionally been subdued. After all, nobody wants a spotlight to glow in their face right before tucking into bed. That said, while the lighting should be subdued, there's no rule that says the fixtures need to be like that as well.So feel free to move past the traditional nightstand lamps into the more daring territory. For instance, you can introduce some wall sconces. These are perfect for reading in bed and can also act like jewellery in the bedroom when in stylish finishes like brass or copper. You can also go for a chandelier which is perfect for making a statement due to its large scale.
Anchor the Room with a Large Area Rug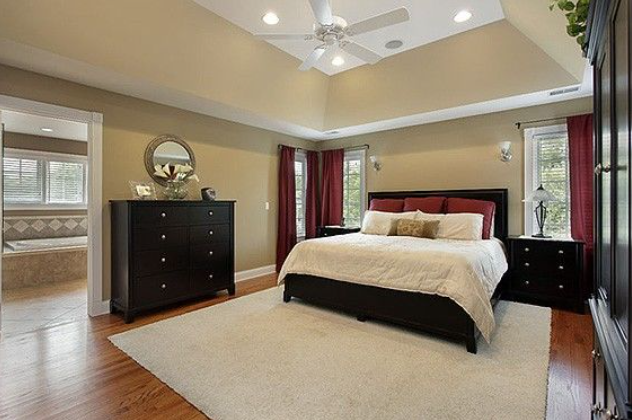 Placing your feet on a cold hard surface after getting out of bed doesn't exactly scream comfort, right? An area rug is perfect for softening up the floor and adding a textured touch as previously discussed. Consider a sheepskin or a woollen or cotton rug that's easy to clean and will add some extra warmth. A jute or sisal rug is also a nice choice if you want to make the space more organic.
Just make sure to choose an area rug with the right dimensions. When it comes to area rugs, you can never go too big. While it doesn't mean you need to lay down wall-to-wall carpet, make sure that there's sufficient area around each side of the bed to walk barefoot on.