How to Make Pizza Dough for Beginners
In this article, we're going to teach you how to make super easy pizza dough! If you've never made pizza dough before, don't fret, because we're going to take you through the whole process!
Pizza dough is one of those things that sometimes when you make it yourself it can either be a hit or a miss. We've got the whole process down pat for you in this article, and soon you'll be whipping up your own pizzas in no time! So, put on your apron and follow along with our easy steps!
Pizza Dough Ingredients:
– 1 package (2-1/4 tsp) active-dry yeast
– 1-1/2 cups very warm water (110°F)
– 4 cups all-purpose flour + more for dusting
– 1-1/2 tsp salt
– 2 tbsp olive oil
Making the Dough
Dissolve the yeast in warm water. Make sure the cup or bowl that you are using isn't cold. Meanwhile, add the flour and salt into a food processor. Process for a minute to mix. While the food processor is running, add the yeast mixture in a steady stream. Turn the food processor off and add in the oil. Pulse a few times to mix in the oil.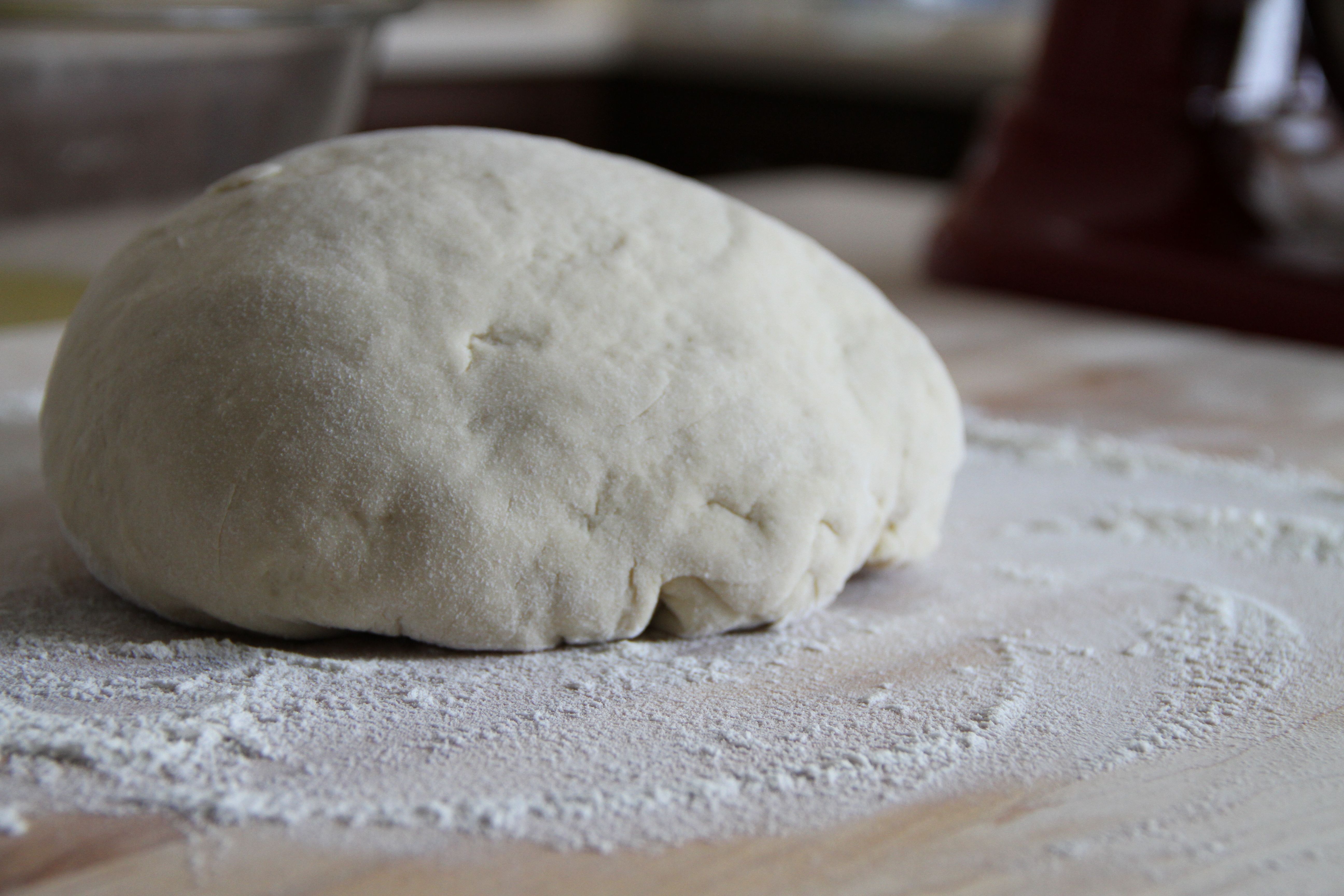 Take the dough out of the processor and place it on a lightly floured surface. Flour your hands and knead the dough. Cut the dough into 4 pieces with a knife. Roll each piece into a smooth ball. Knead the ball the push any air out.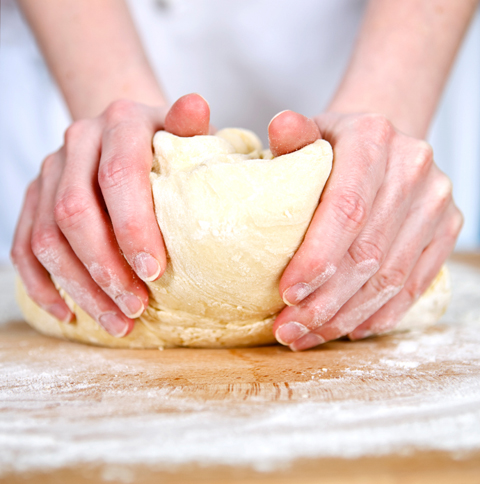 Rising and Storing the Dough
The next step depends on if you want to make the pizza right away, or make it another time. If you want to make the pizza as soon as possible, put the dough balls onto a floured surface. Cover them with a clean dishtowel and allow them to rise for 45 minutes. They will double in size. You can then prepare your pizza for baking.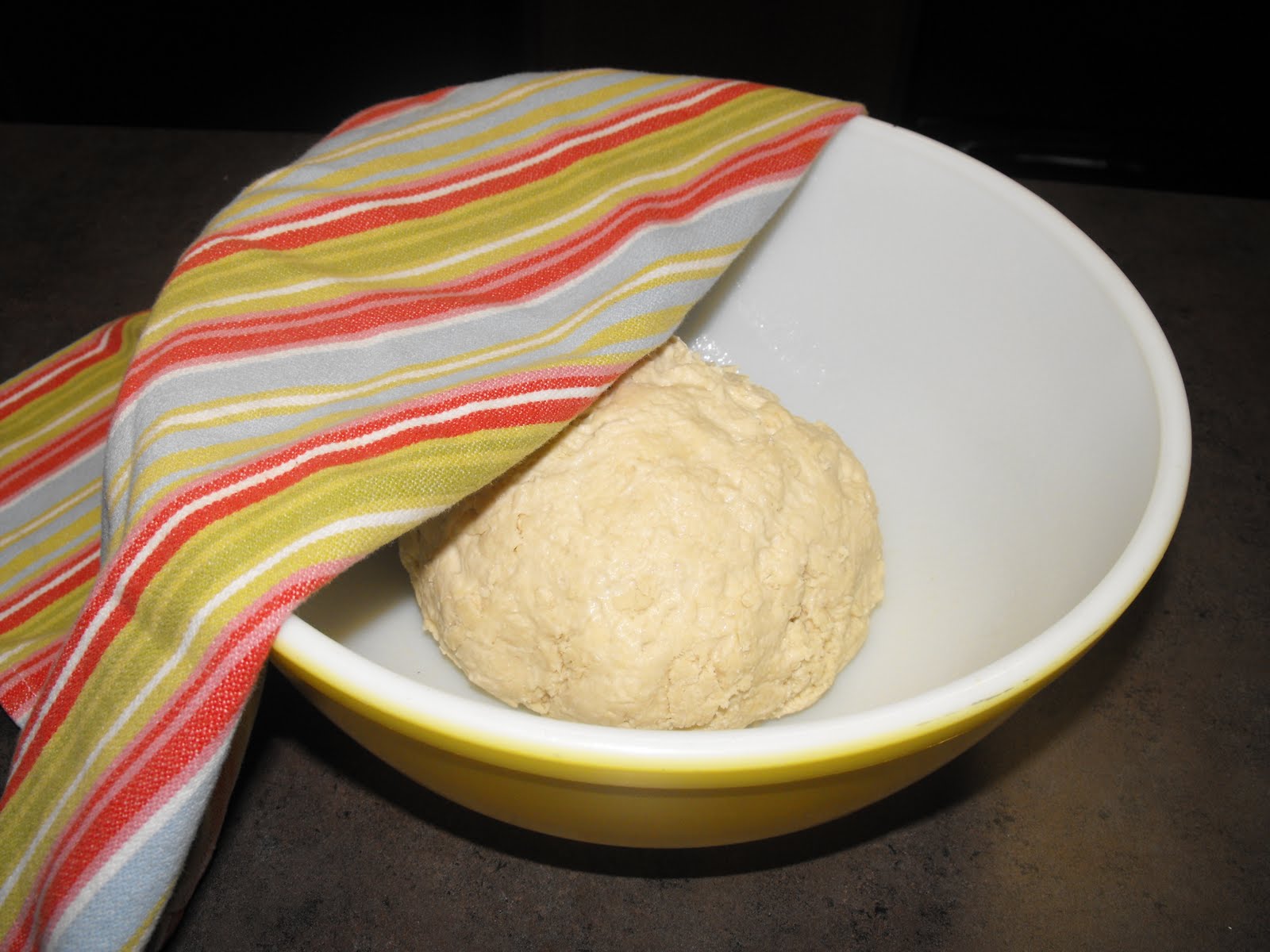 If you want to make the pizza tomorrow, you can place the dough into the fridge. Cover the dough with plastic wrap, making sure they have enough room to expand. Leave them to rise in the fridge overnight. The next day when you want to make your pizza, take the dough out and leave it to sit for 15 minutes. You can then bake your pizza.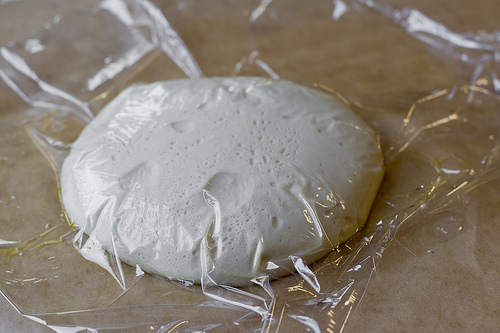 If you want to freeze your dough, dust each dough ball with flour as soon as you've made it. Put each dough ball in a seperate freezer bag. They will keep in the freezer for 1 month. To defrost the dough, take the dough out of the freezer and place it in the fridge overnight.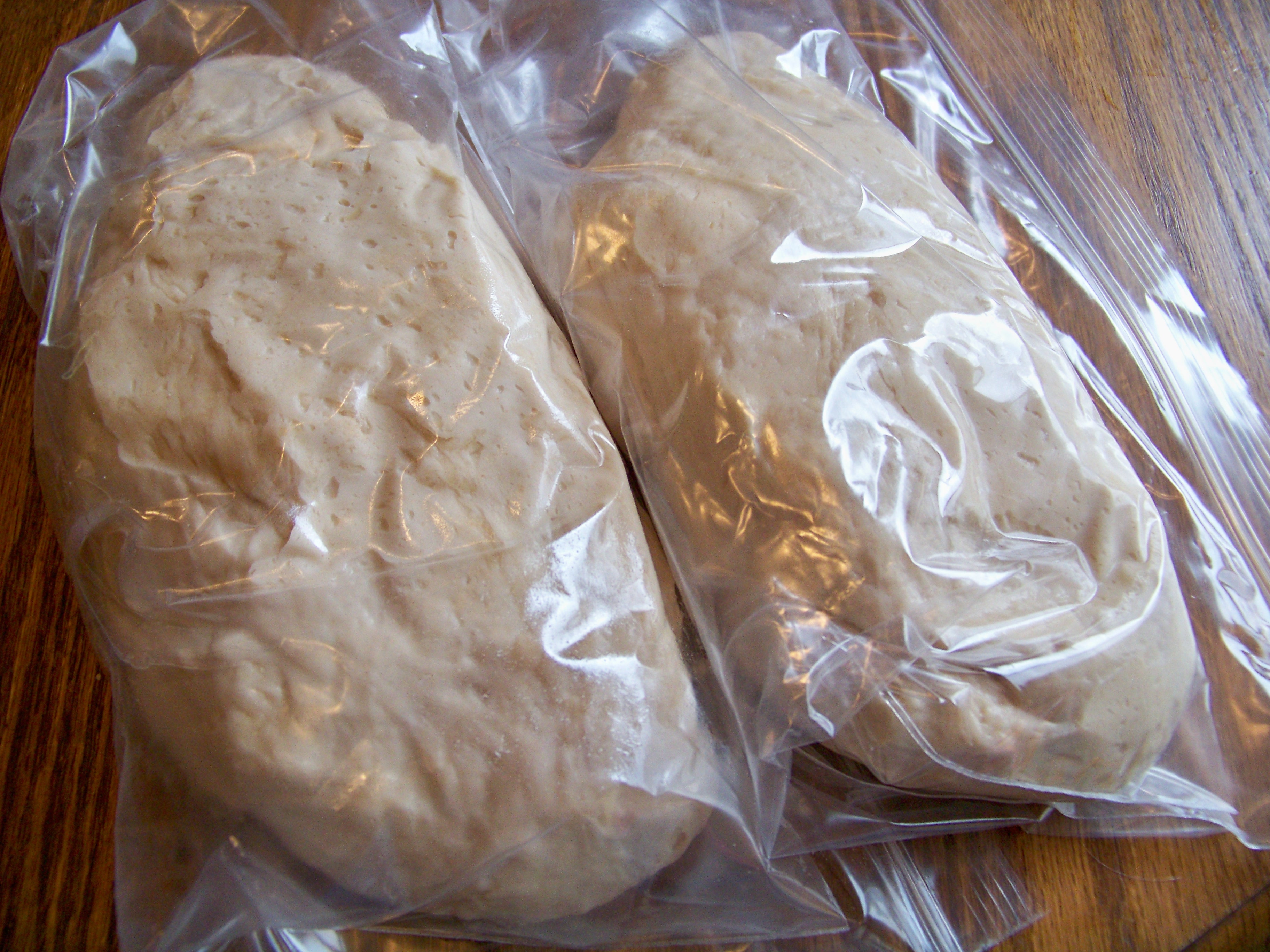 Photos: Golden State Mom, Bogliv, Flavia's Fundamentals, Eat Laugh Love, Charleston Adventures, Money Saving Mom.