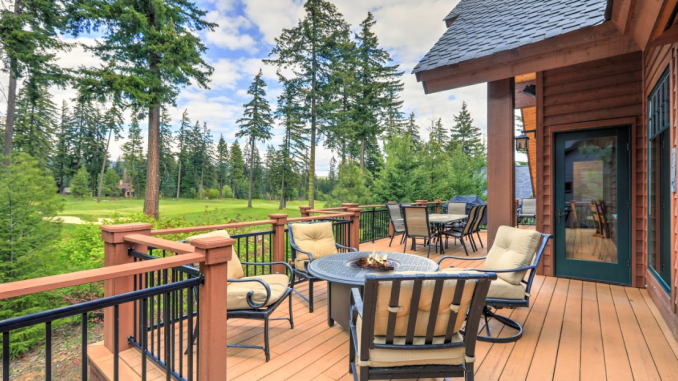 Installing a deck in your home might cost you money, but this investment is actually cost-effective in the long run!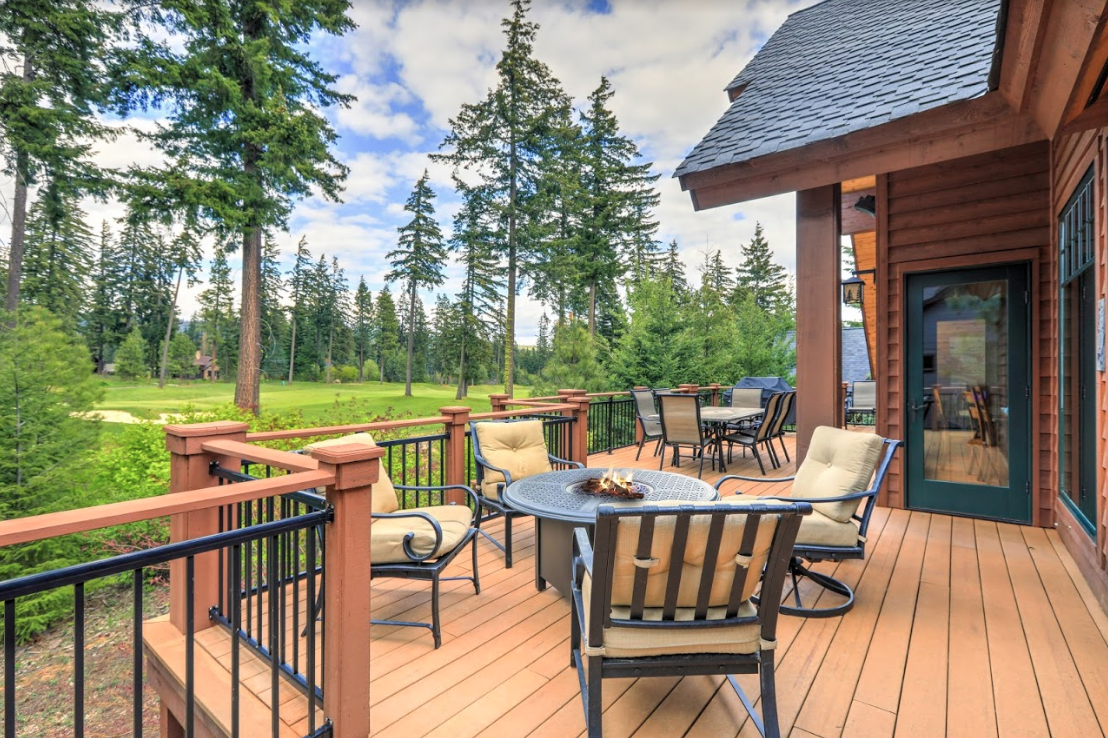 Photos By: Adobe Stock Images
A deck adds aesthetic appeal to your exteriors, boosts the value of your property, increases your square footage, and provides a place to host family get-togethers and parties. Decks can do wonders, but only if the space is properly furnished. How can you invite and entertain guests if your deck is empty? Do you think you or your guests will actually have fun in your deck if there's nowhere to relax or even sit? Your deck furniture can affect the functionality and ambiance of the space, so make sure to be careful when choosing. To make things easier for you, don't forget to consider these things when buying deck furniture:
1. Measurement
Your deck can be used for many things, but buying a piece of furniture that is too big will prevent you from doing anything and maximizing the space. Buying a bulky sofa, for example, can become the reason why you and your guests can't move in your deck and have fun. Aside from figuring out where to find the best deck furniture online, measuring your deck is just as important. You need to determine how your deck is shaped or what its layout is, so you can find pieces that perfectly fit. Once you have the measurement, position the furniture properly, and make room for foot traffic. Regardless of how expensive or functional the pieces are, it'll be challenging for anyone to enjoy them if no one can actually move comfortably in the area.
2. Style
Your deck might be installed outside of your home, but this doesn't mean that you should treat the space differently. On the contrary, you should consider your deck as another room of your home and implement designs that complement your interiors. Your interior design should flow smoothly through your deck to attain style consistency. For you to achieve this goal, don't forget to look into the style and color of your deck furniture. You don't have to spend a lot of money to customize deck furniture that perfectly matches your interiors. You only have to look for pieces that have a common theme or a color scheme from your existing style.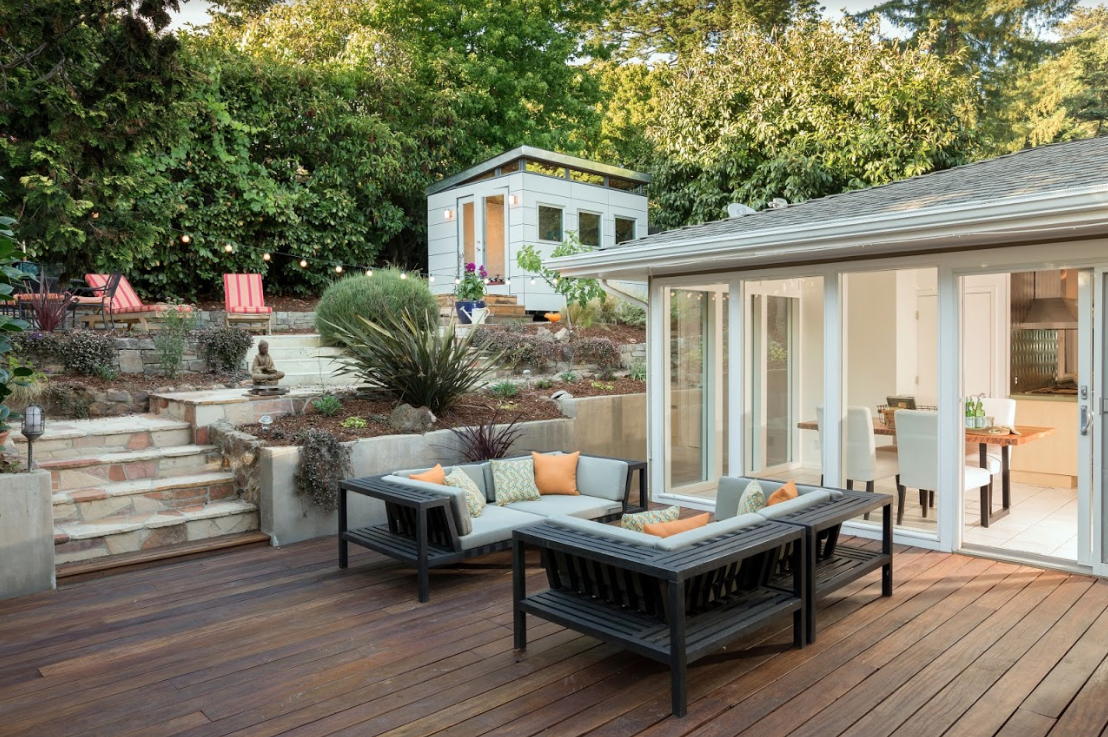 3. Budget
When buying deck furniture, never forget to create and follow a realistic budget. Going out to buy deck furniture without having any will likely result in financial stress. There are many deck furniture options available in the market today, and it's very easy for anyone to spend more than originally intended. Before you choose and buy deck furniture, sit down and come up with a budget for your purchase. Ideally, the amount you've set for the purchase should not require you to borrow money from other people or be in debt. Only buy what you can afford. If there's no urgent need to buy deck furniture, schedule your purchase during off-peak seasons, or spend time in checking out yard sales and thrift shops. You can also consider buying second-hand pieces to save more money.
4. Comfort
Different people will use their decks for different purposes. While entertaining guests might be a common purpose for a deck, some people would choose to read books or enjoy a cup of coffee in their decks. Parents would also love spending time in their decks while playing toys with their kids. Regardless of how you're planning to use your deck, always look for furniture that can provide comfort. It'll be challenging for you to do anything in your deck if the pieces in the space aren't comfortable to sit or lie on. If your budget allows it, you can choose to invest in deck furniture that comes with cushions for you to experience better comfort.
5. Cleaning And Storage
You'll spend money on your deck furniture, which is why you'd want everything to last for the longest time possible. You don't want to burn your hard-earned money on pieces that will only last for a month, right? When choosing deck furniture, always consider the cleaning and storage requirements. For you to maximize your money, you should only choose deck furniture pieces that are easy to clean. This is especially important if you're a busy homeowner who has a lot of things on their plate. As for the storage, the deck furniture you choose should fit indoors or in your shed. Regardless of the materials of your deck furniture, it's essential to keep everything indoors during the winter. Extreme cold can damage deck furniture and shorten their lifespan.
6. Make The Right Choices
Deck furniture comes in countless designs, styles, and sizes today, making it challenging for anyone to narrow down their options. You'll likely see yourself in this situation if you've never bought deck furniture in the past. Fortunately, the tips in this article can become your lifesaver—simply follow all of these, and you'll surely find the best deck furniture for your needs and budget!