Lawn Maintenance Tips For New Home Owners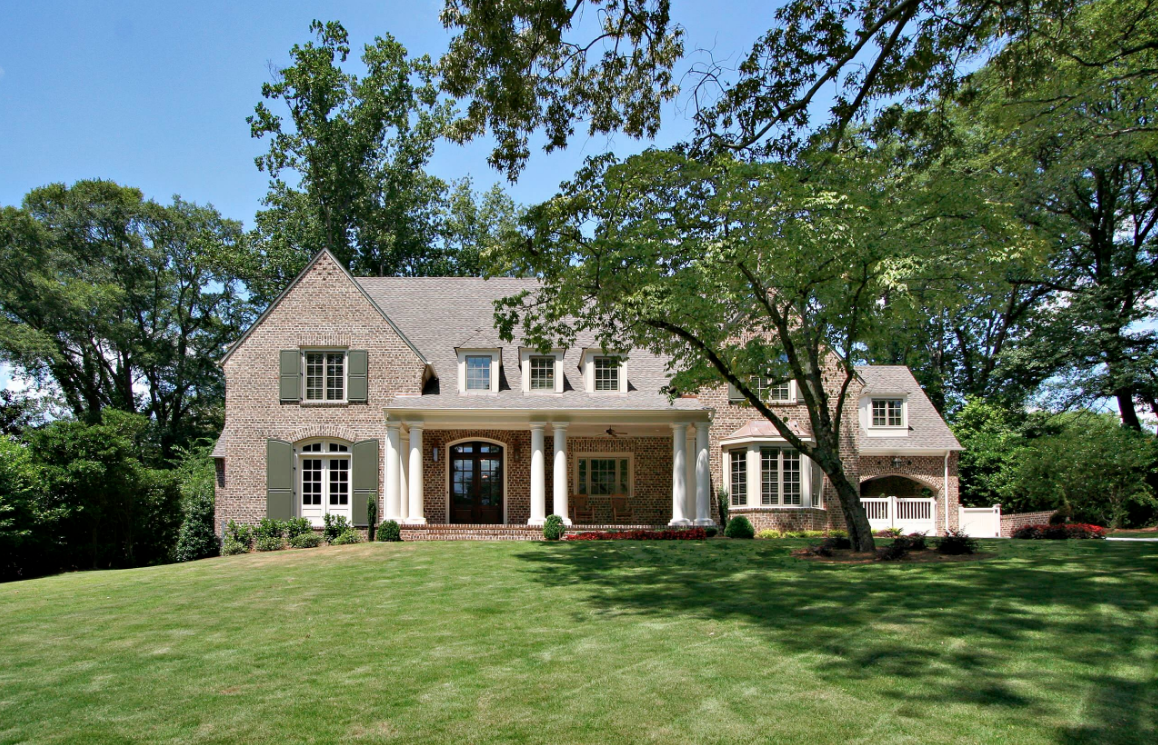 A well-kept lawn is an easy curb-appeal booster that will raise your home's value. Check out these easy lawn maintenance tips!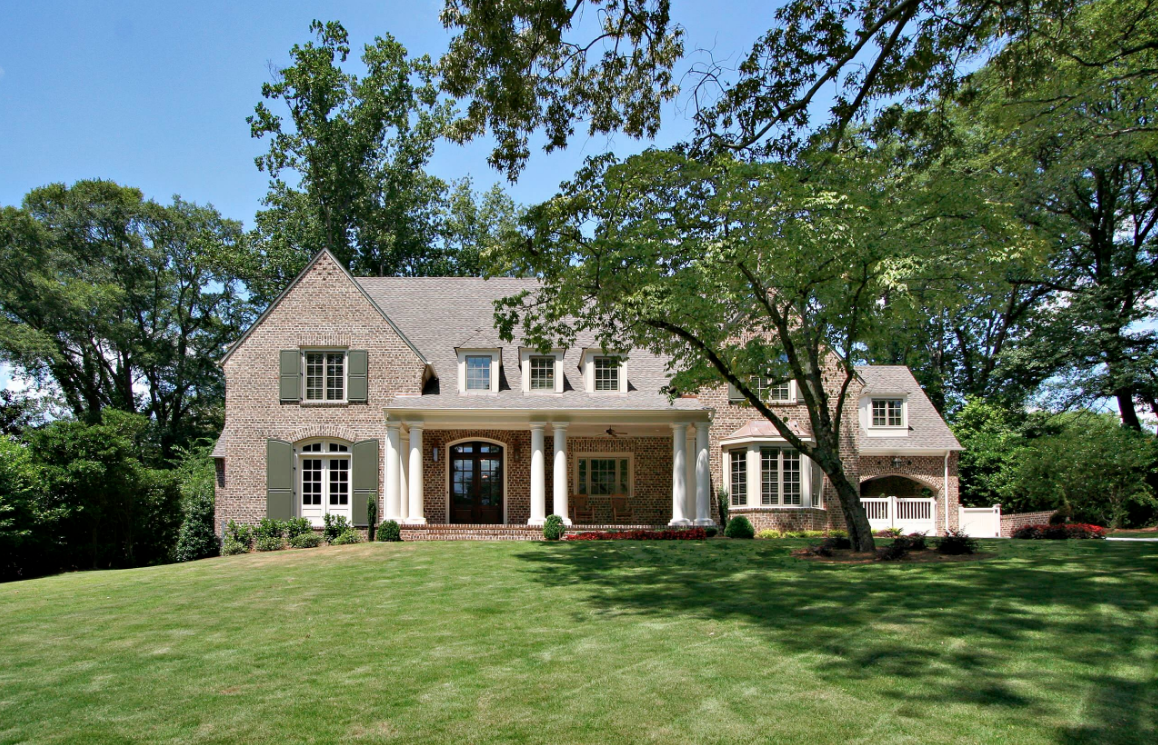 Photo By: Dresser Homes
Purchasing a house is one of the most exciting yet daunting decisions that many people face. Choosing the right property is crucial since this is where you will be spending your time with family, gathering with friends, and savoring your time alone. You should also know that owning the perfect home for you and your family comes with specific responsibilities, and that includes keeping your lawn clean. Not everyone is lucky to have an outdoor space within his or her property. A well-kept lawn not only boosts your home's appearance but also provides you and your family a space to relax and have fun. Aside from increasing the curb appeal of your property, a well-maintained and landscaped lawn has several benefits, such as:
It provides a safe place to spend the day with family and friends
It gives you additional privacy by deterring potential intruders
It helps to reduce glare and absorbs noise pollution
It acts as a safety barrier for your home
It provides a cooling effect and improves air quality
It helps you to contribute towards beautifying your neighborhood
It provides flood and erosion control
Moreover, taking care of your lawn need not be too complicated. There are easy and practical ways to grow and keep your yard clean and healthy.
Tips on How to Maintain Your Lawn
New homeowners may worry about not being able to care for their lawns correctly or adequately. These practical tips will help you keep your lawn in its best condition, no matter what season it is.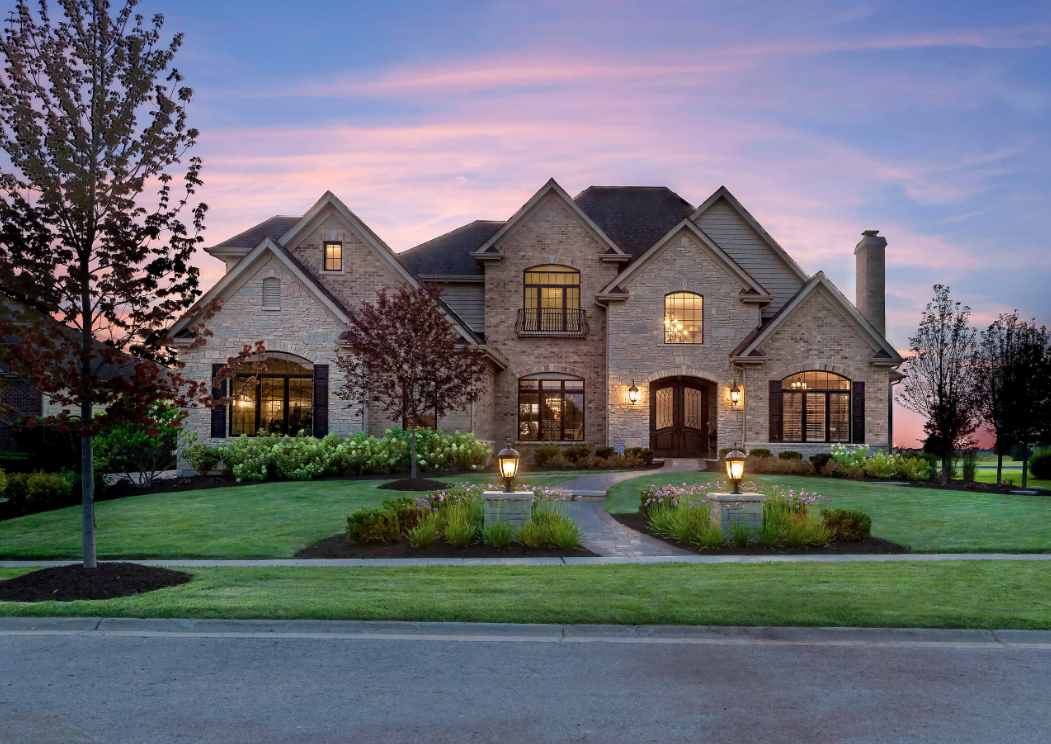 Photo By: K&D Landscape Management
1. Take Note of the Lawn Landscaping and Maintenance Tasks
As a new homeowner, it can be easy to forget the tasks that need to be done to care for one's lawn. The best way to remember doing these tasks is to create a to-do list and post on a corkboard. You can also set up reminders using a smartphone calendar app. In general, these are the tasks that you mustn't forget to do:
Mowing and watering the lawn
Removing weeds and unwanted plants
Aerating and fertilizing the lawn
Trimming hedges of trees and plants
2. Mow the Lawn Regularly (But Not Too Often)
Avoid removing more than one-third of the grass length. Mowing too often may encourage weeds to grow. So, make sure to leave at least 5 to 7 days in between mowing. There are different kinds of lawn mowers available. Be sure to choose the one that you're comfortable using.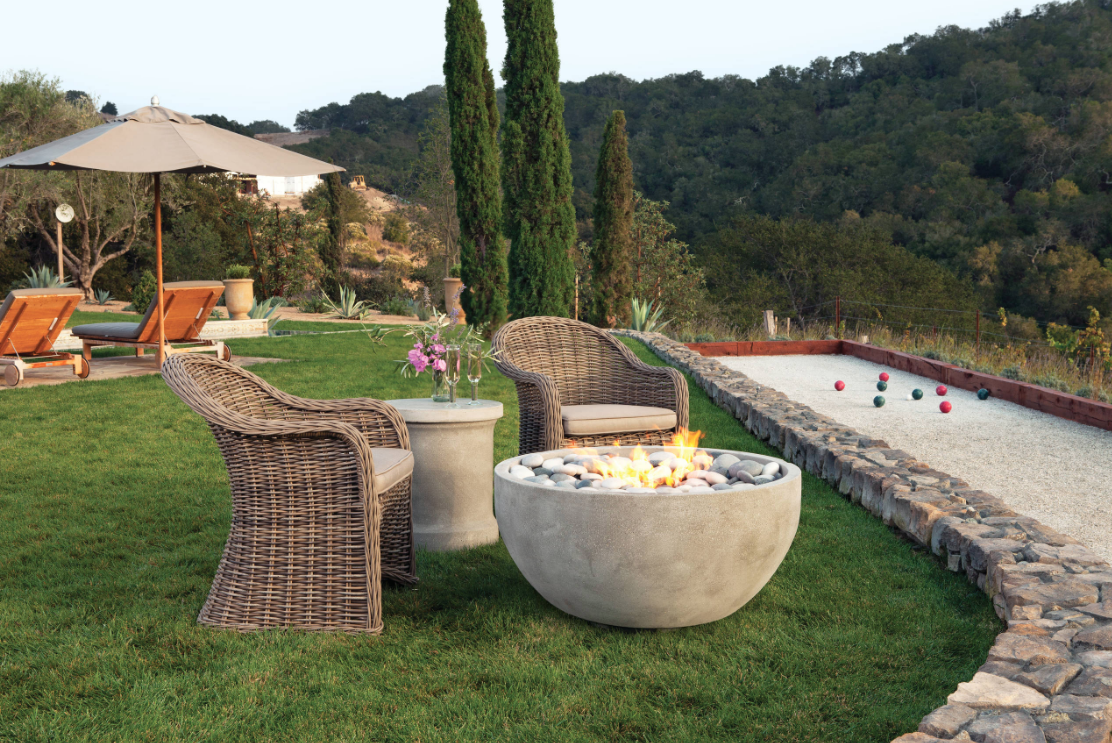 Photo By: Eldorado Stone
3. Water the Lawn Adequately
There are different ways to hydrate your lawn. You can use a garden hose to water your lawn if the area isn't too big. However, the most efficient way to water a lawn is by installing a sprinkler system. While it's pricier, you can be sure that the sprinkler system reaches all the areas of your yard that need watering. It's best to water the lawn early morning. However, use just enough water (about 1 inch to 1 ½ inch) every 2 to 3 days. Sprinkler and irrigation systems can be programmed to set the watering schedule required to keep your lawn hydrated.
4. Get Rid of Weeds
Weeds steal the nutrients that the grass and plants on your lawn should be getting. It's, therefore, crucial to remove them before they take over your yard. A walk-behind-trimmer from UrbanOrganicYield.com will help to get rid of thick foliage and stubborn weeds. If your lawn has too much weed growing, you can apply DIY weed treatments from gardening stores or seek professional tradespersons.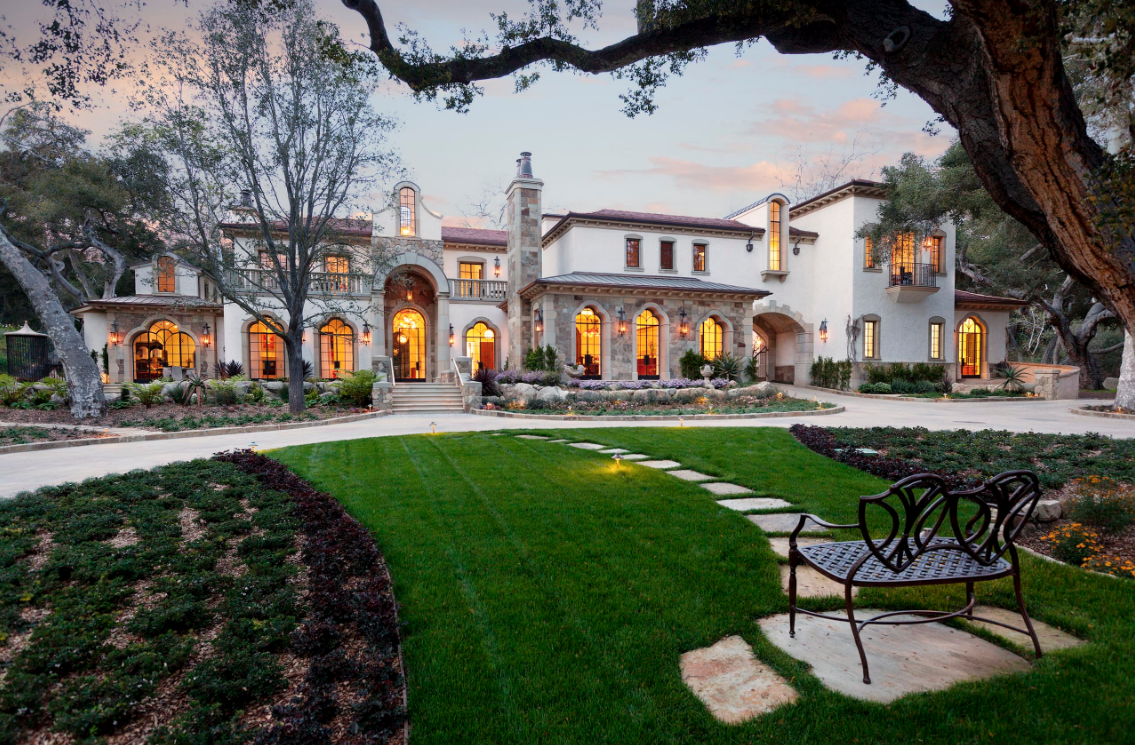 Photo By: Lindsey Adams Construction Inc.
5. Call a Reputable Lawn Care Service
Reach out to a reliable service provider near you to help in trimming hedges and trees. They can also add stones and mulch to your lawn to make it more attractive and resistant to weeds. You can also rely on professional tradespeople to aerate and fertilize the yard if you're not yet confident of doing so yourself. Fertilizing the lawn helps keep the soil rich in essential nutrients. Aerating the lawn helps keep the soil moist and allows the plants to absorb water and fertilizer. There are many things that you, as a new homeowner, can do to keep your lawn pristine and fresh. However, it won't hurt to seek professional help from a lawn care service provider or a landscaping contractor to ensure that your lawn is healthy.
Takeaway
If you've recently bought a home, you should know that there are many areas of the house that require maintenance or upkeep. With proper time management, every new homeowner like you can easily keep a lawn clean and green using the right gardening and landscaping tools. Professional lawn care services can also help you take care of your lawn on an as-needed basis. Use the tips mentioned above and to take good care of your lawn.